I thought this fixie thing had blown outta control over 2 years ago. But the brakeless craze just keeps skidding along. Ben and I were up in Hollywood today when Boss pulled up. My favorite thing about fixed-gear bicycles is how you have to dry-hump your handlebars to make 'em stop. The facial expression is optional.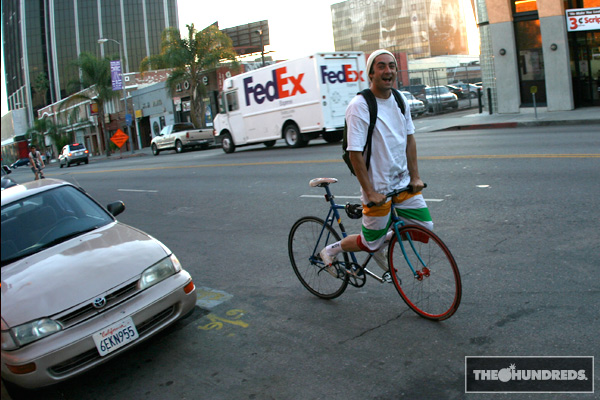 Boss was complaining how all the other fixie snobs in the city diss his simpleton setup. The TH stickers can only help so much.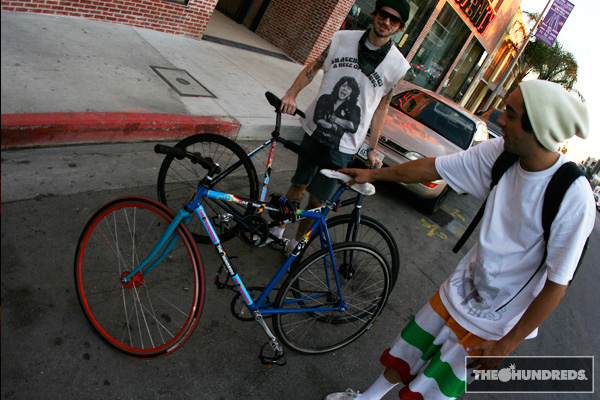 We were on the doorstep of this important piece of real estate, which is set to open its doors in L.A. very soon. It's not my place to spill the beans, but it's kinduva big deal.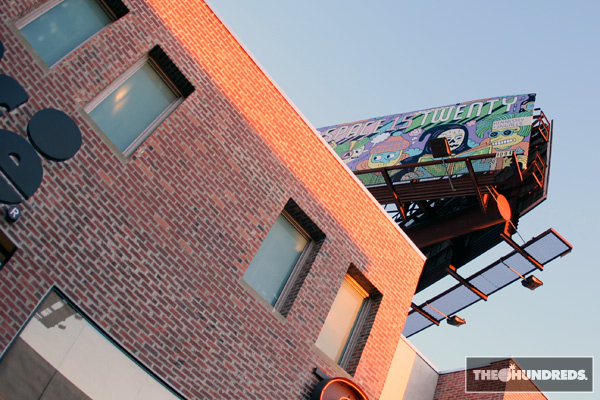 Up on the next block, our friends Josh and Oren invited us to drop in on a private shoot for their magazine, L.A. Direct. Introducing next month's cover girl: Audrina Patridge (MTV'S The Hills).
Oren, Audrina. Audrina, Oren.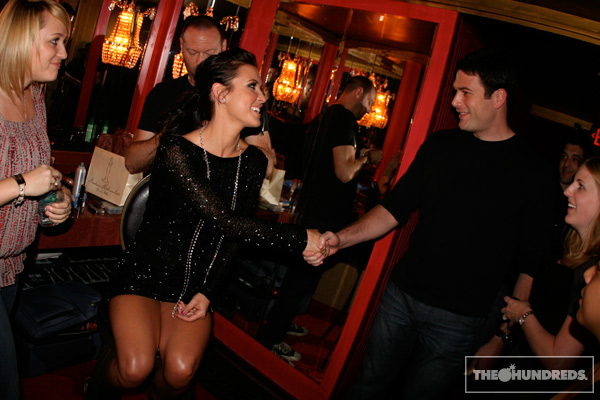 Wardrobe Change.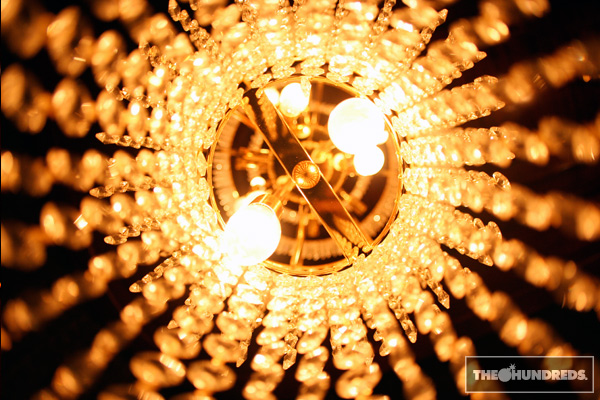 Finishing touches.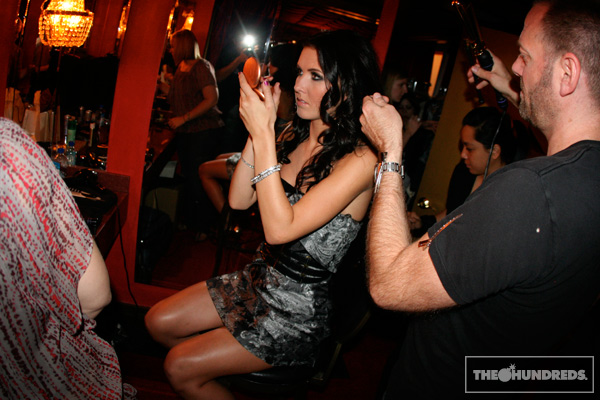 Voila.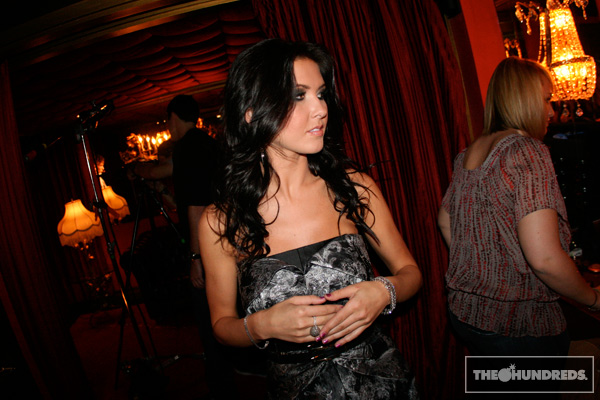 Lionel Deluyhandled the photography. This Frenchman's got an impressive repertoire, having extensively shot some of the most recognizable celebrities and musicians in the world.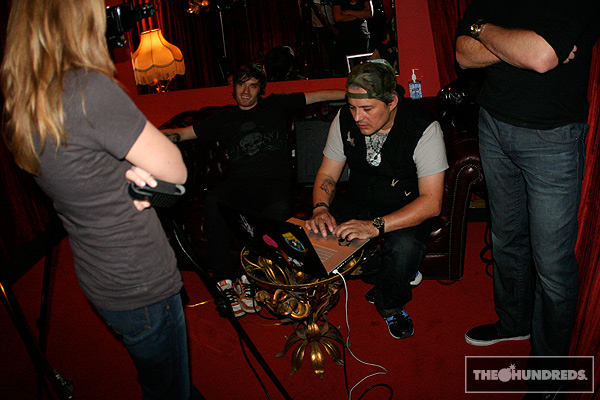 His work is only overshadowed by his rambunctious personality. Between rattling off profanities, questioning his assistant's sexuality out loud, and telling Audrina to keep thinking of her ex-boyfriend in this shot, he's pretty much the champion of the universe.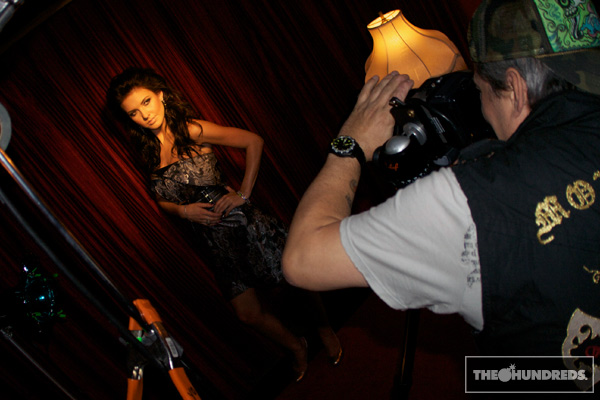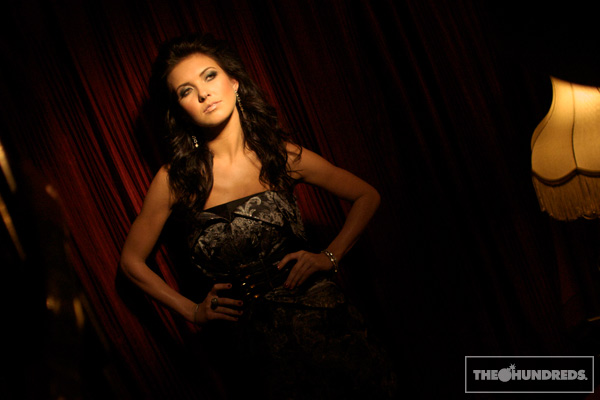 Thanks Audrina. You were a good sport.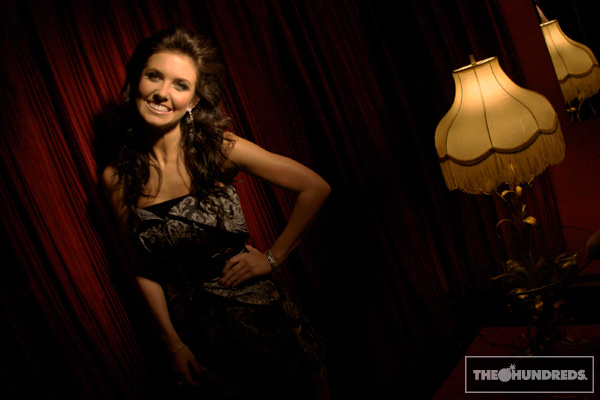 by bobbyhundreds