Well, we all know there are only 2 things in the world that are really super. Supermarkets and Superman. But today is Super Tuesday here in the States, meaning half of the nation will be holding presidential primary elections (or caucuses). Basically, all of the candidates (including the black guy, Monica Lewinsky's boyfriend's wife, the oldest guy on Myspace.. [hmm, sounds like the cast of a VH1 reality show]) will get some sizable results as to how they're faring in the race to presidency. Chances are that we're probably gonna find out who's gonna claim the Democrats' and Republicans' party nominations as well.
So if you're in a State that's holding a primary today (hopefully you're registered), get out there and make your voice heard. And if you're not registered, then do so ASAP so you can vote in the general election on November 4th.
Nima (Digital Gravel) dropped off this Shepard Fairey (Obey) print for me last week. Stupid cleaning lady (Stupid) folded it up. She must be a Hillary fan.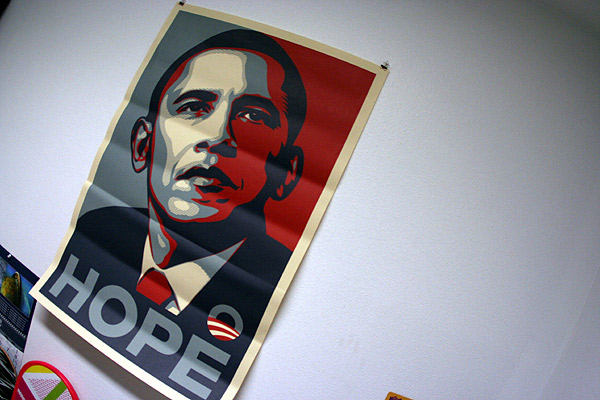 So I hit up Shepard for some more.
Not for sale. Strictly for the streets!
Obeyma?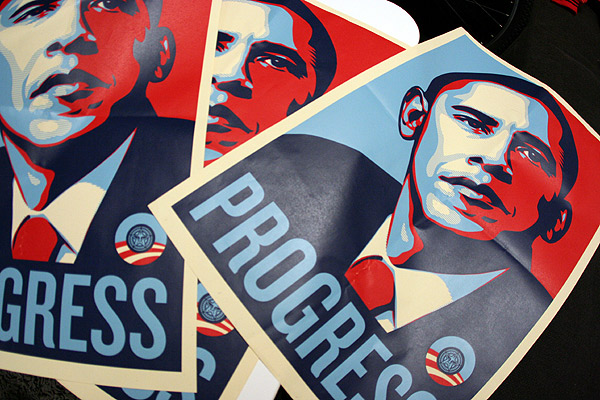 Remember when we made these 4 years ago? You could say that "hindsight is 20/20" but ..yeah, actually, we could see just fine back then.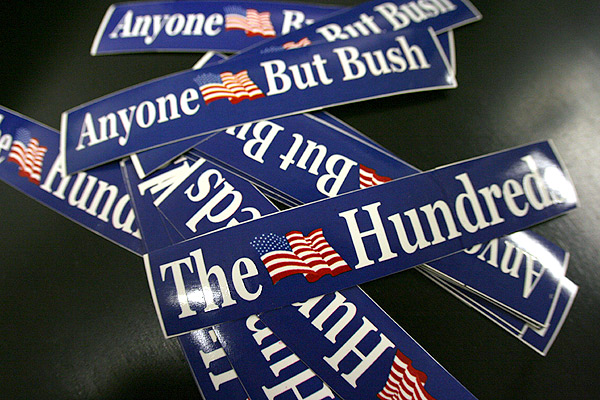 My name is Bobby Hundreds and I approve this message.