In the studio with Bonnie McKee, Mickey Avalon, and Cisco Adler. It's inspiring being around music folks honing their craft, it's an entirely different method and process. Cisco's working his producing magic here: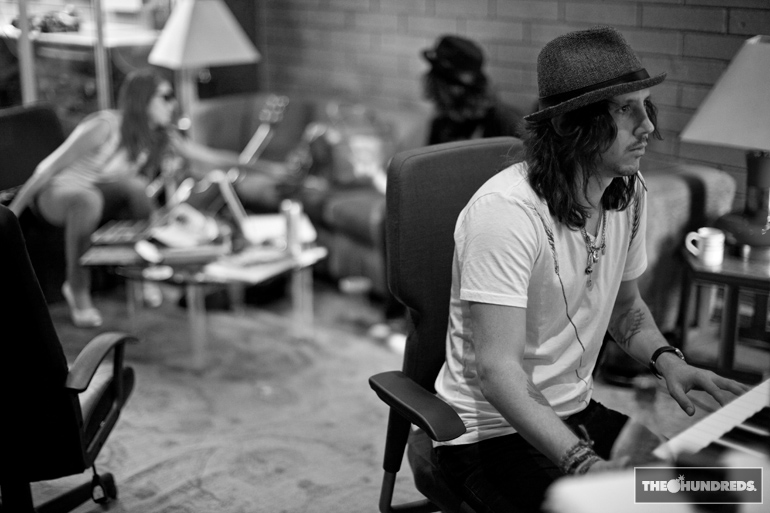 Bonnie's the virtuoso, she weaves everything together. Her notebook is scribble after lyric after smudged verse. Mark my words, she's what's next.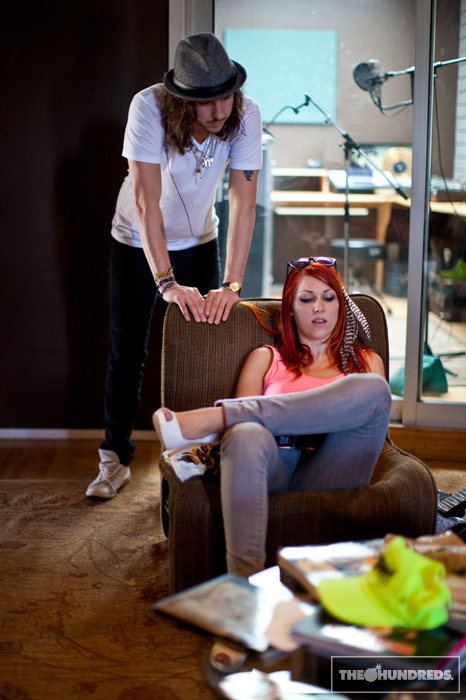 She's working with Cisco on fine-tuning some elements to one of Mickey Avalon's new songs. Once they got it dialed…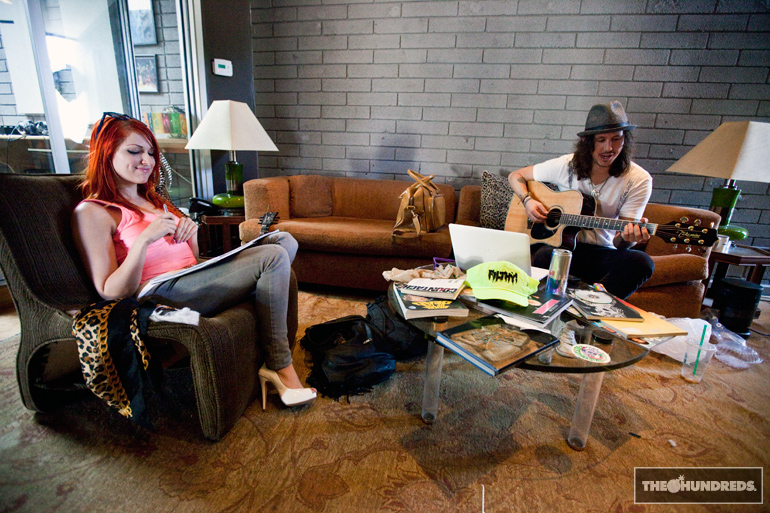 … he heads into the booth and lays some tracks.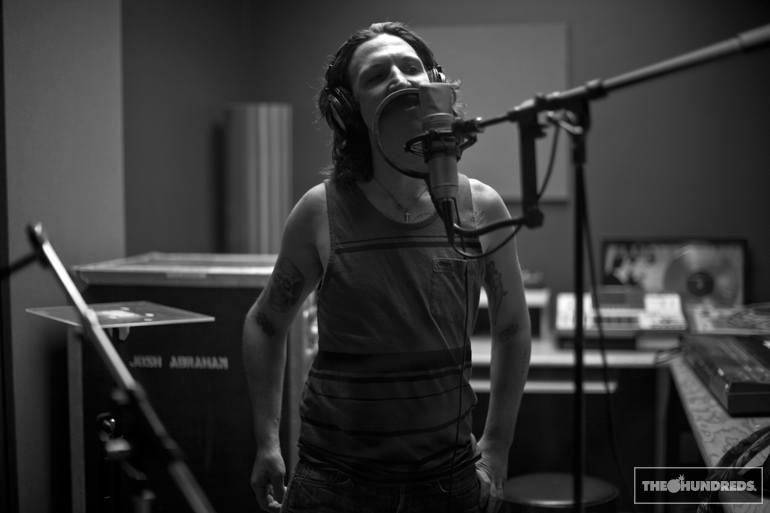 And of course Bonnie chimes in as well.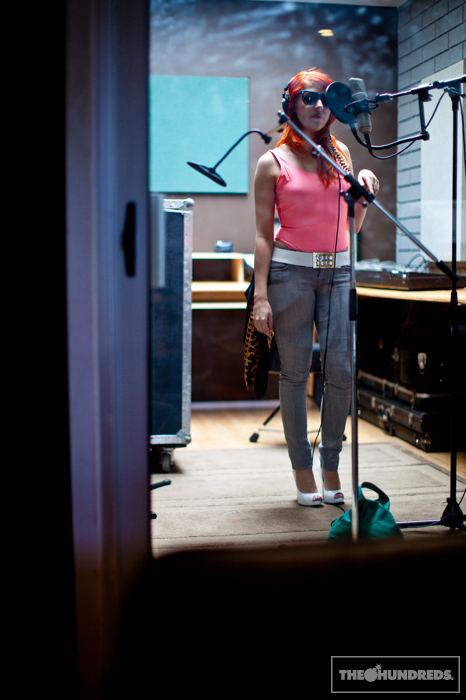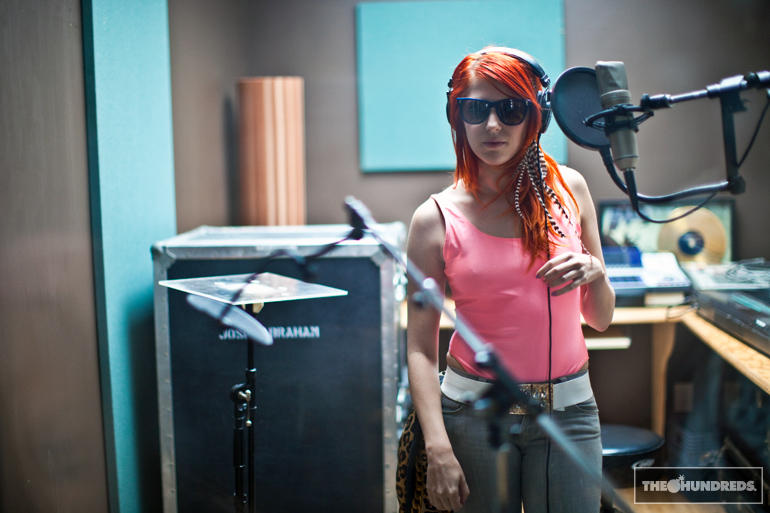 by bobbyhundreds