Whenever I travel to other countries, I try to shoot as much of the cultural landscape as possible for your viewing pleasure. But the funny thing is back here in L.A., we have some of the best sightseeing in the world. Like Olvera Street, which is historically known as the oldest block in the city. Ironically enough, much thanks to Chief James E. Davis (who I mentioned a few posts back) who provided prison inmates to help restore and preserve Olvera Street back in the 1920s.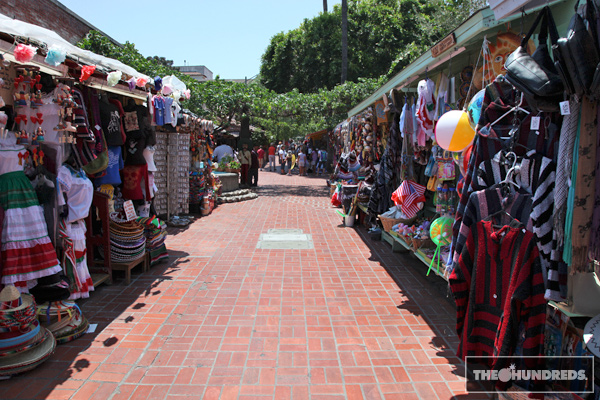 The cornerstone of Olvera Street is Cielito Lindo, a Mexican food stand that is known for its taquitos. And more importantly, the runny guacamole that they pour all over the homemade rolled tacos.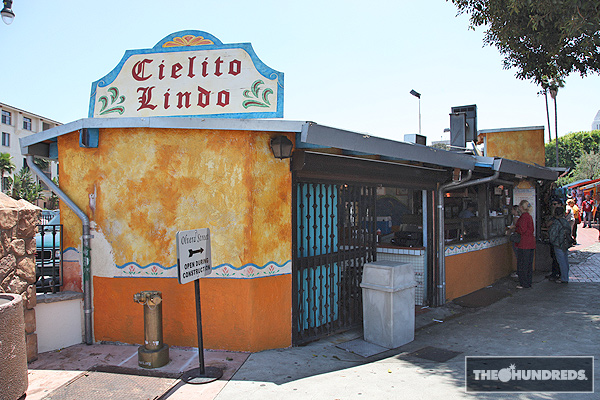 The street is lined with all sorts of vendors selling traditional Mexican gifts and souvenirs.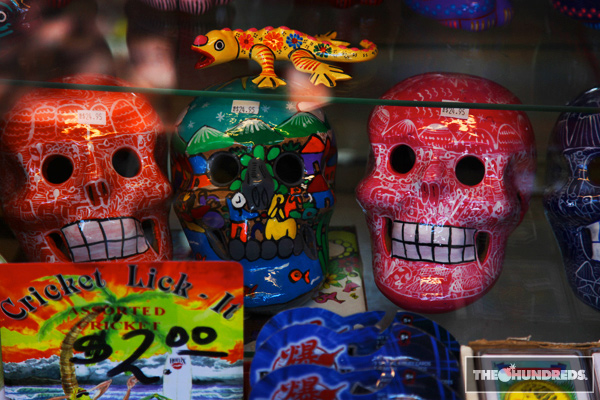 Mexican wrestling masks, copyright-infringing t-shirts, and bootleg stuffed animals. I shoulda nabbed that blue tee, it said "Los Doyers."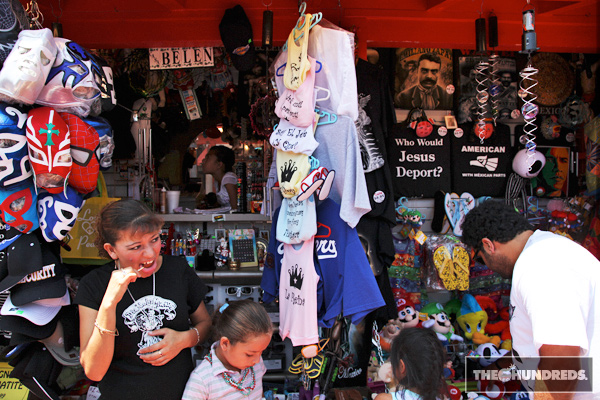 You'll also find booths of delicious Mexican candies and snacks.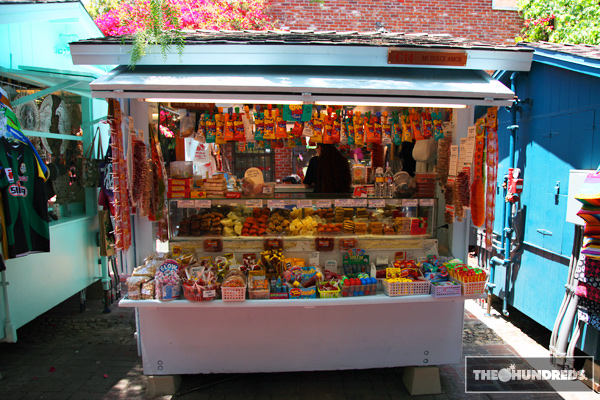 Azucar.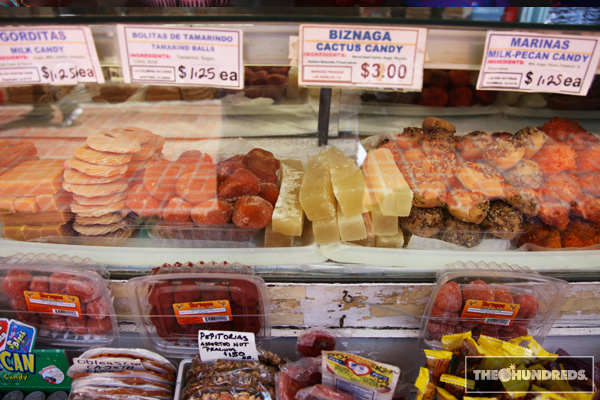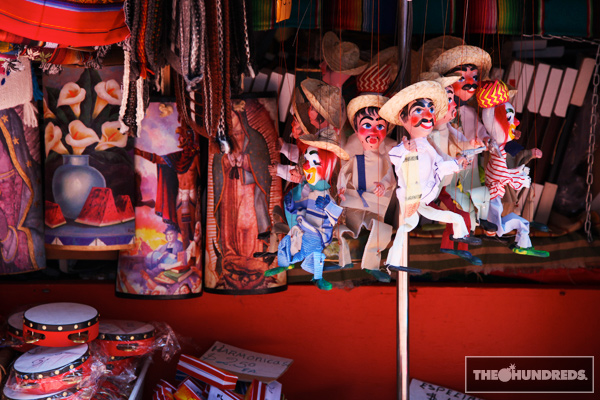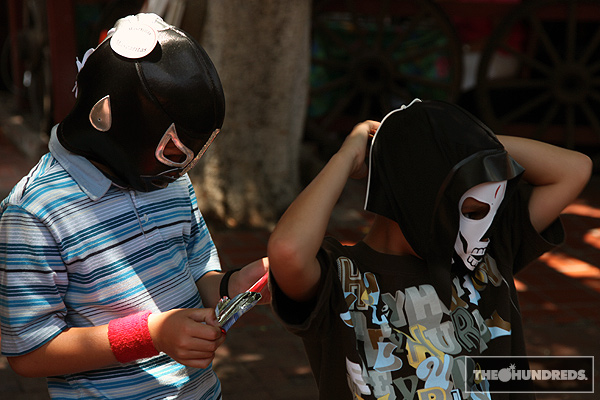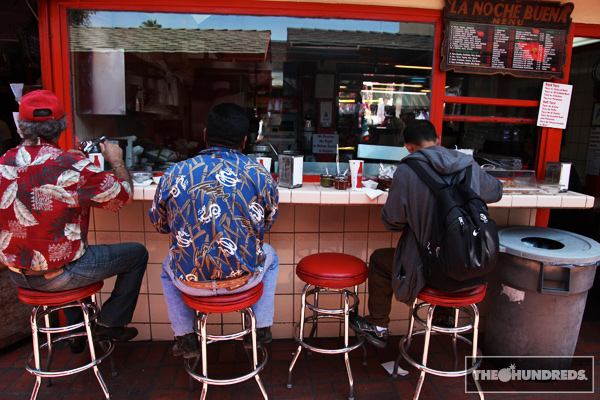 As the sign says, the Avila Adobe is the oldest standing house in Los Angeles, and has been preserved for almost 2 centuries now.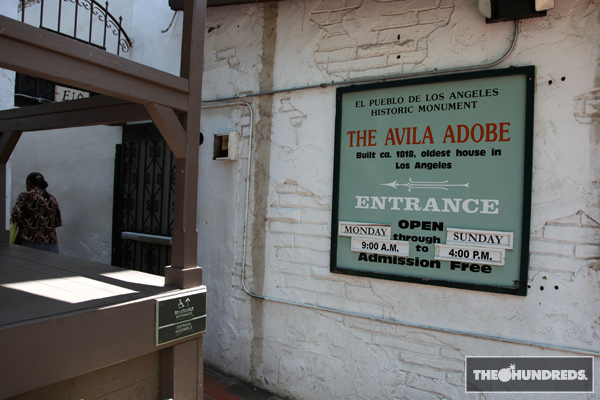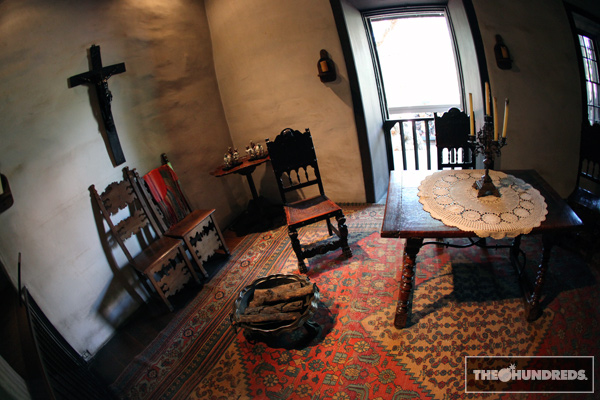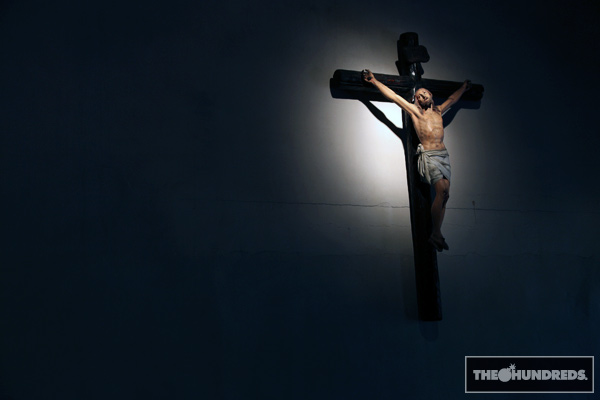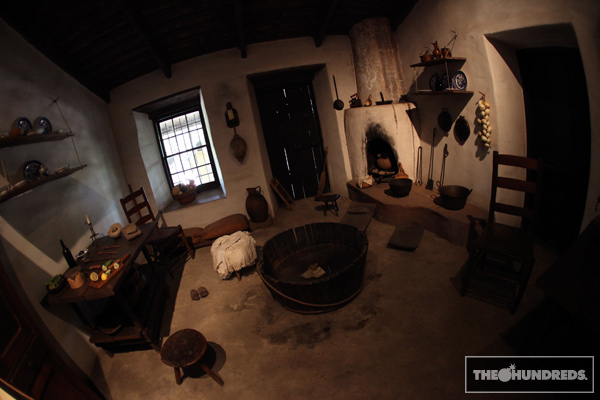 It's definitely worth a visit. 845 N. Alameda Street.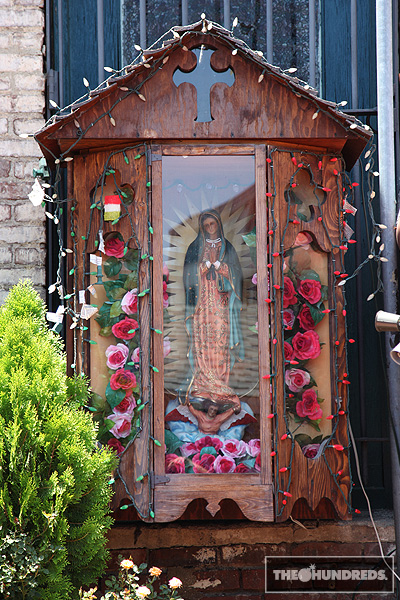 by bobbyhundreds