We were on our way back from lunch this afternoon and stopped by the Trash Talk warehouse.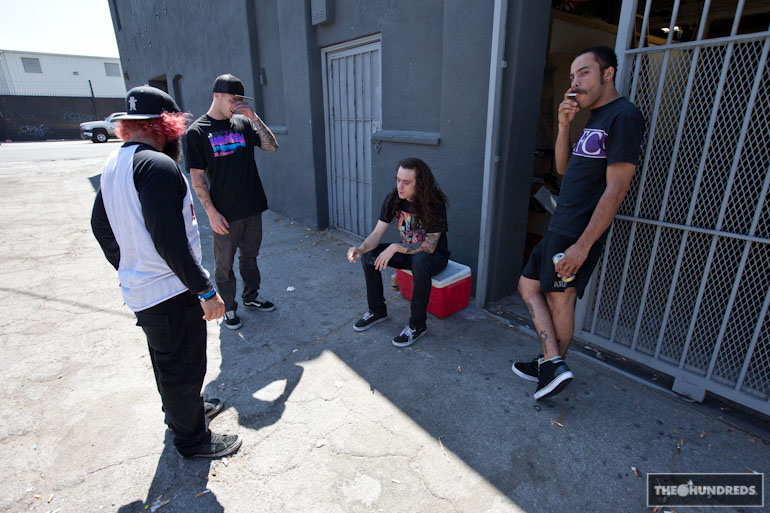 The hardcore band works here and lives here and makes beautiful music together here.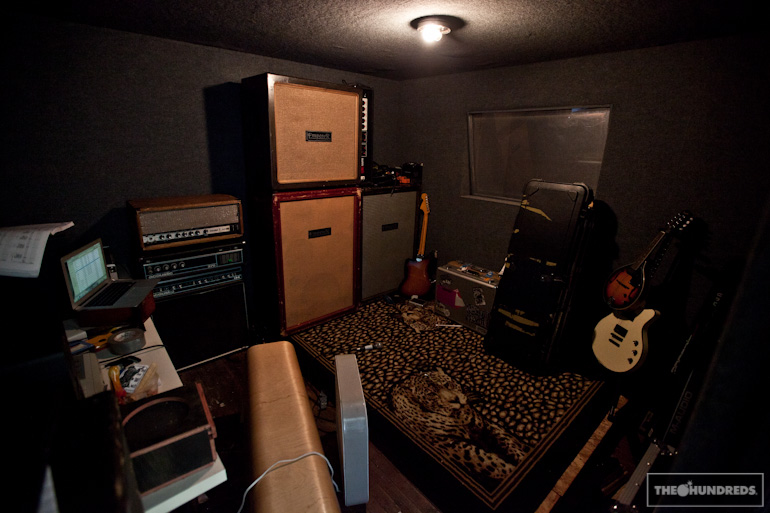 A few months ago, we at The Hundreds built a ramp in the warehouse for purely selfish reasons.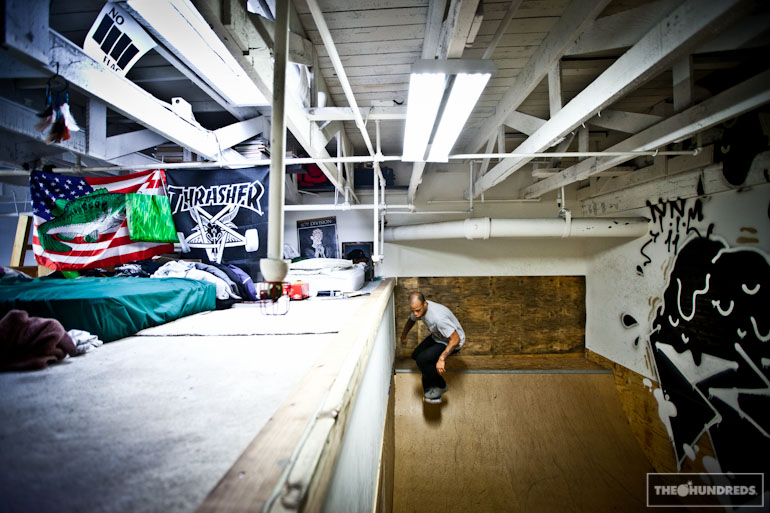 Anyways, Owen (Mike Franklin) is BACK and he was busy filming a skate commercial for The Hundreds today.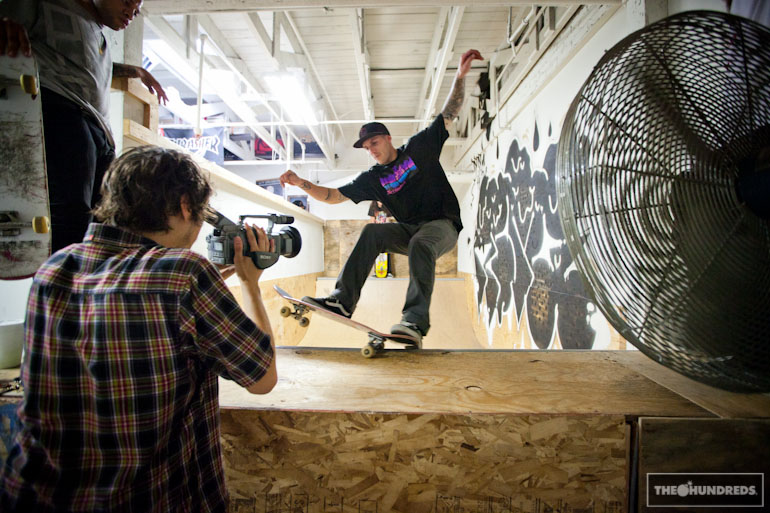 Sage Caswell on the cam. Sage once interviewed to work for us, but he told Ben and I that he had to be able to smoke weed at his desk all day. Sage never got hired.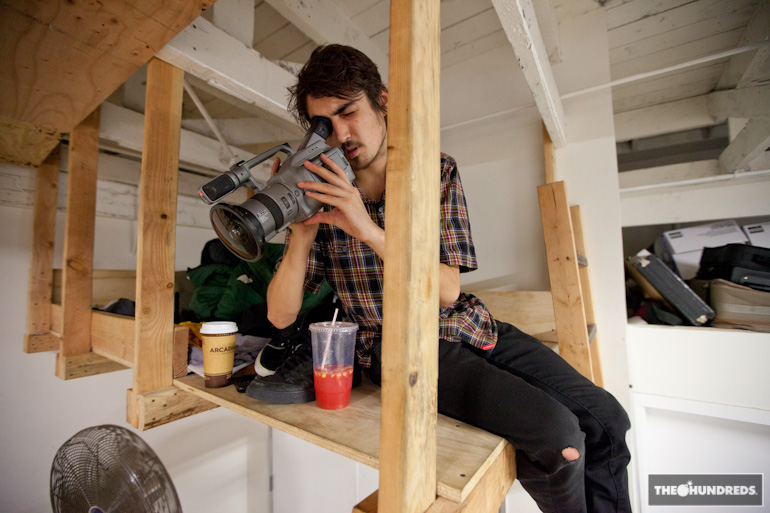 Instead, he lives the dream.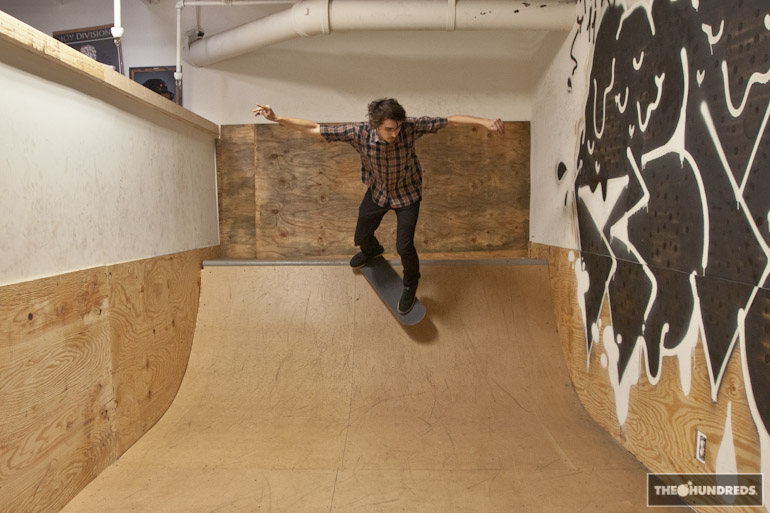 Garrett throws a grind.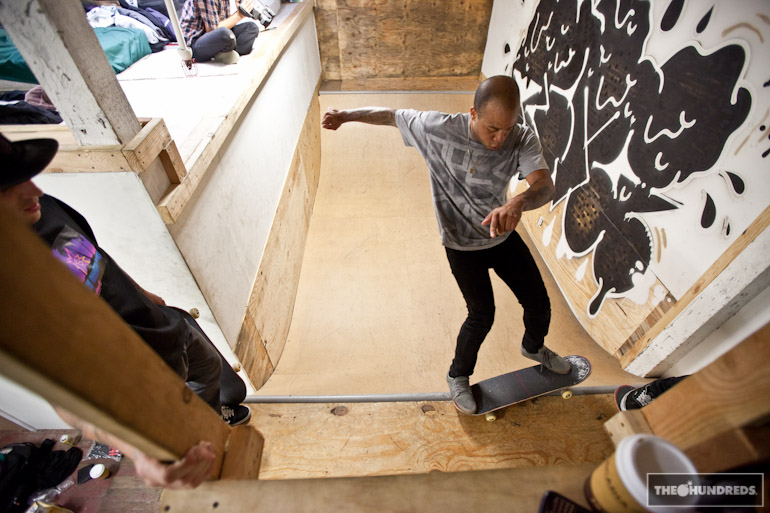 Lee's a rock and roller.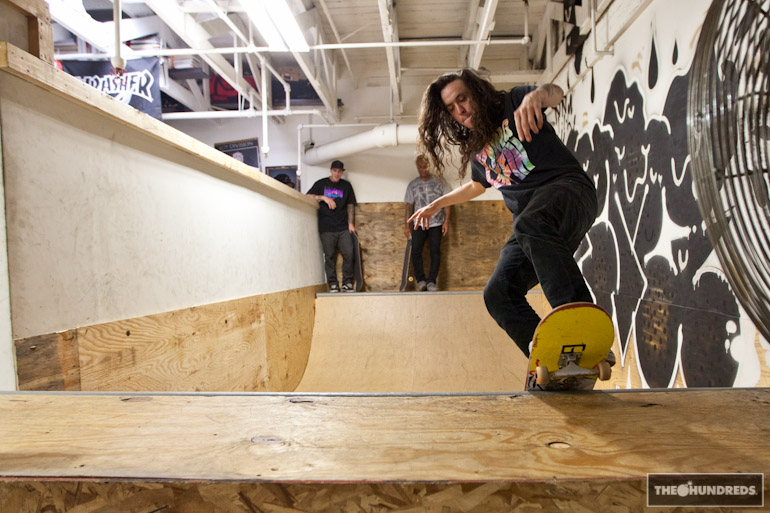 Owen takes a lickin' and keeps on tickin'. Don't ever count him out.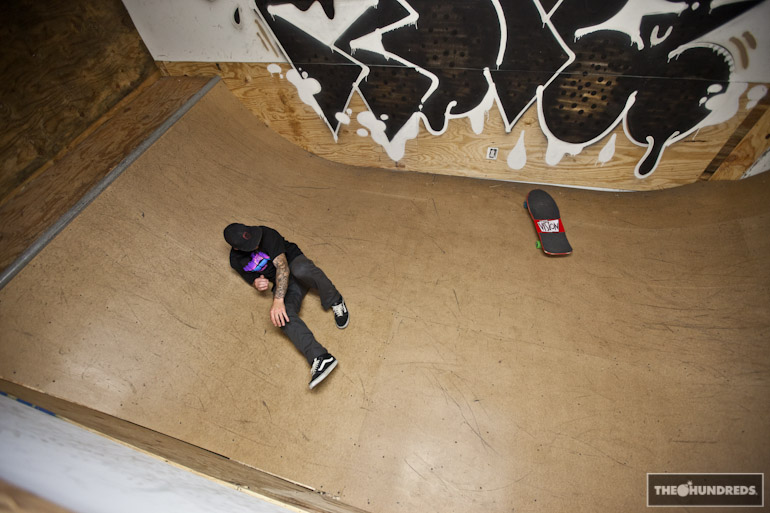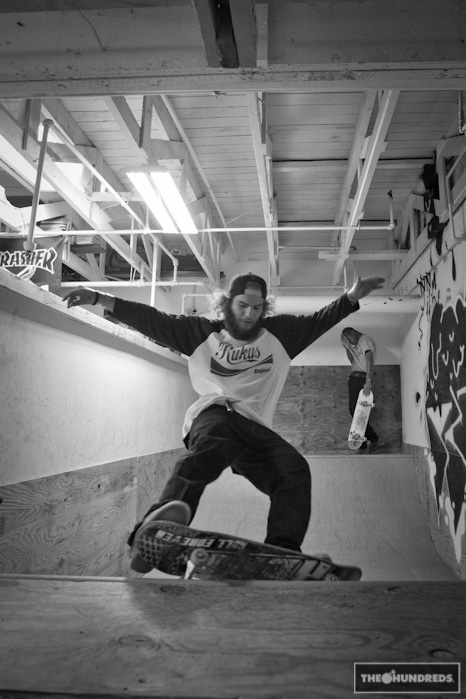 by bobbyhundreds