It's 7pm, Friday night at The Hundreds Homebase. I'm sitting here at my desk, trying to remember everything that happened.  Well, for one, I ate at this new spot right around the corner from us, Alexander's Greek Kitchen, 3 times in the last 5 days.  That's a lot of tzatziki.  I'm sure you'll see more about Alexander's on the website in the near future, as Alex is Lee's friend, and considering that all the girls at The Hundreds are geeked out on dude, but that's just because they're surrounded by us monsters everyday.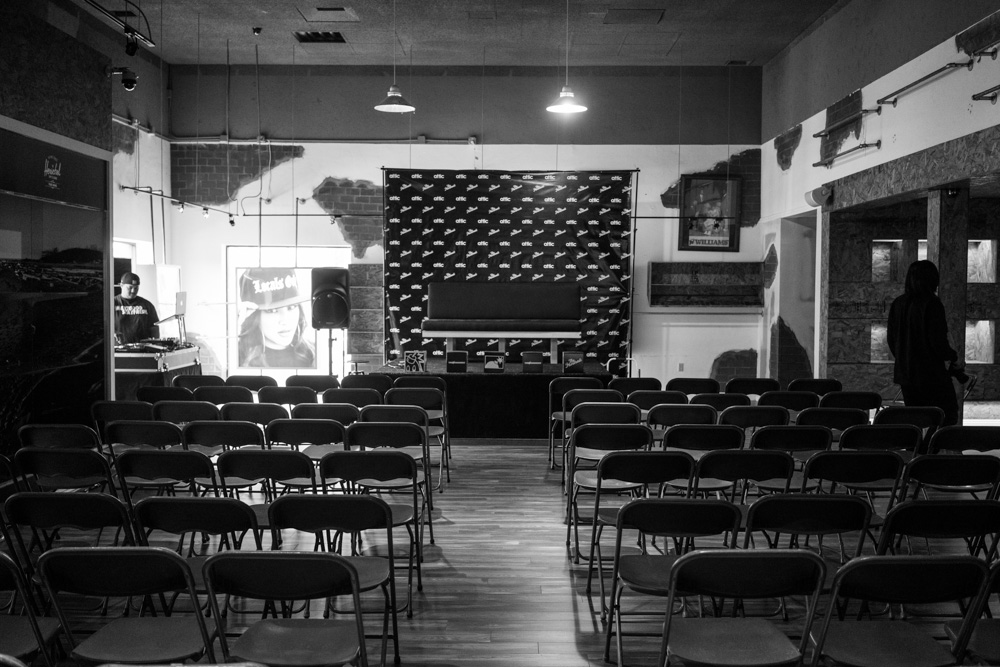 Last night, Ben and I participated in a Q&A with a longtime partner of ours, Attic in Buena Park.  Thank you to everyone who came out and participated. This was one of the best crowds we've had to date for this sort of event.  Good questions, even the ones about our favorite peanut butter or whose idea it was to buy the chain.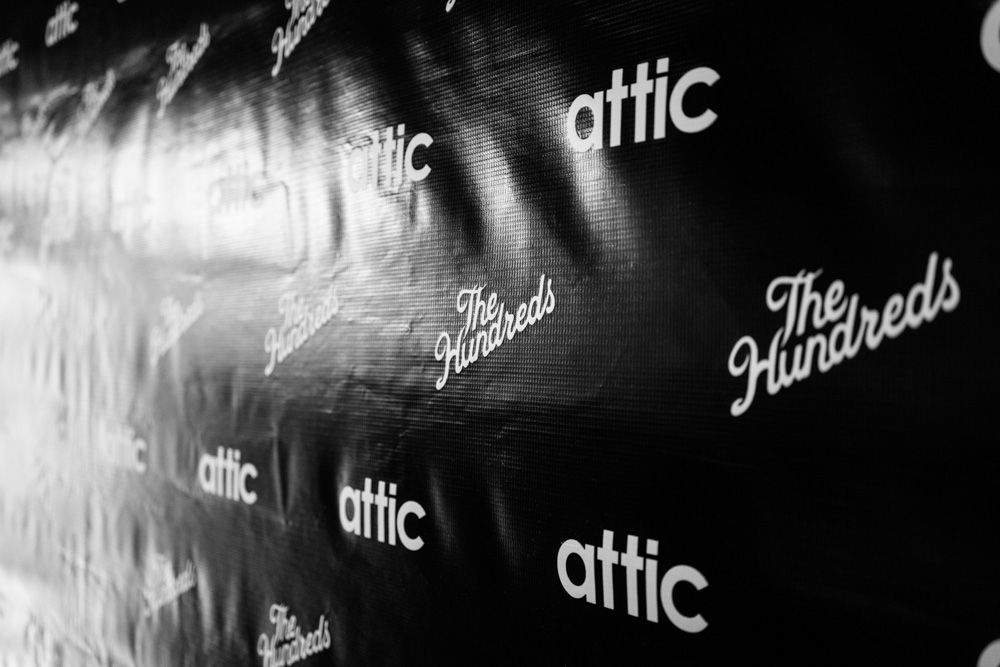 So this photo is amazing.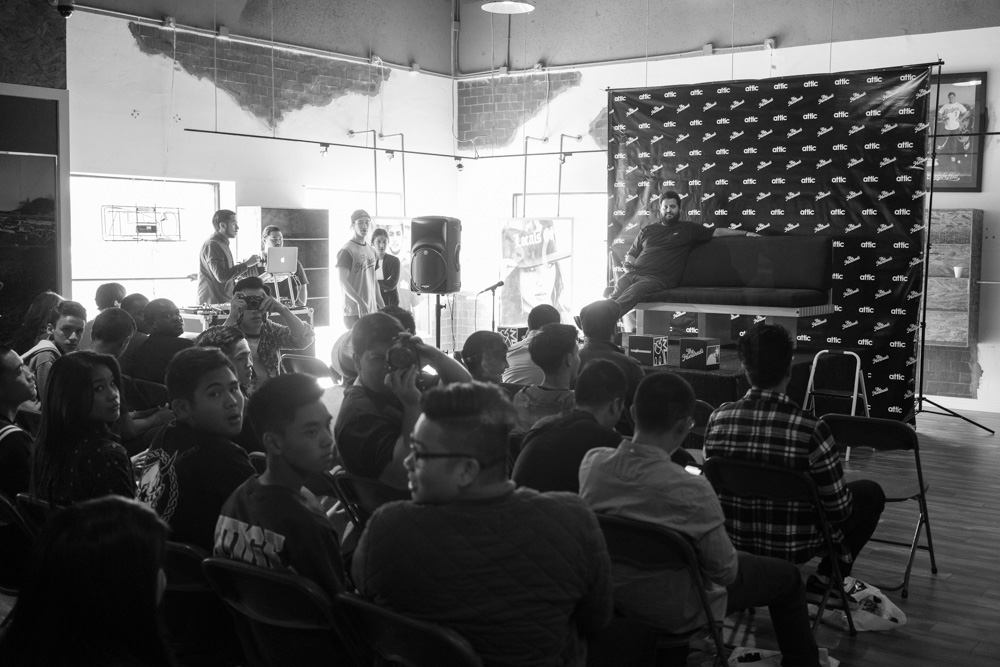 A few questions about the Disney collaboration and when we were doing the next one.  Some talk about Been Trill, HBA, and where popular Streetwear is at right now.  Some doomsday-ish inquiries about the crash of Streetwear.  My favorite was the guy near the end who stood up and said that he just found out about The Hundreds.  Like, that day.  (by the way, he wasn't the only one)
I love that.  Every day we win over new supporters, and that's exciting.  A few people commented about us "blowing up" or being successful in the mainstream, but the reality is that we're still very much off-radar.  Agree or disagree, we're still underground.  Don't let the Internet deceive you, the average person has yet to discover The Hundreds, let alone Streetwear.  We have miles to go before we sleep.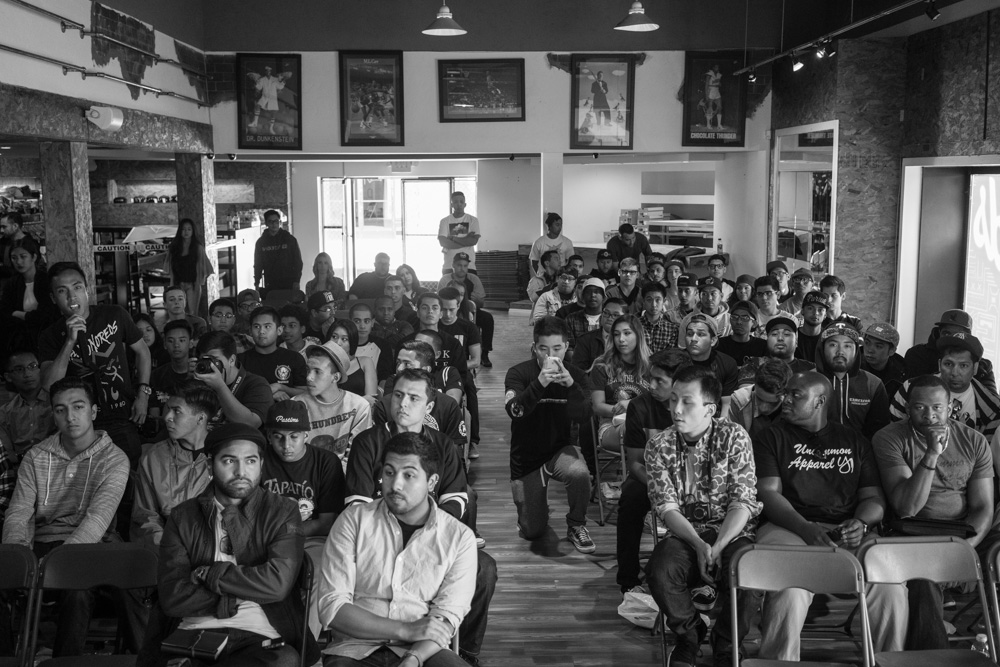 Everyone stands up and introduces themselves and their brand nowadays.  These two are with Pastime Clothing.  Dreamality was another one I remember.  Timeless also.   Good luck to all of you.  This is the most important lesson: Have fun.  It's why you start and how you should end.  Everything in between is to keep that spirit alive.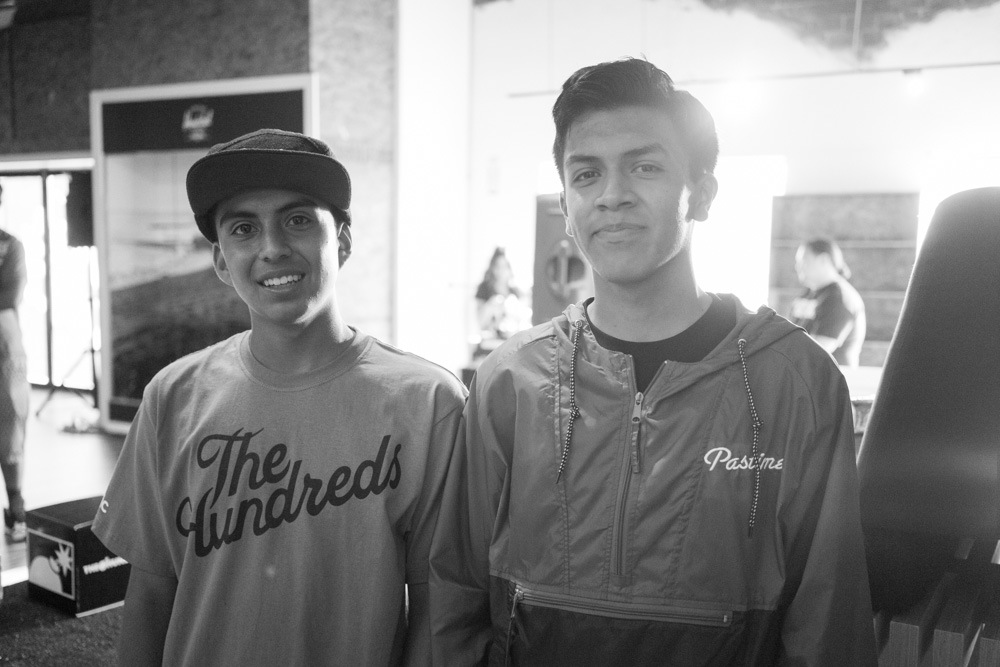 Lee Spielman on our ramp here at The Hundreds Homebase.  New Trash Talk album, "No Peace," (with insane cover art by Ari Marcopoulos) releases May 27th!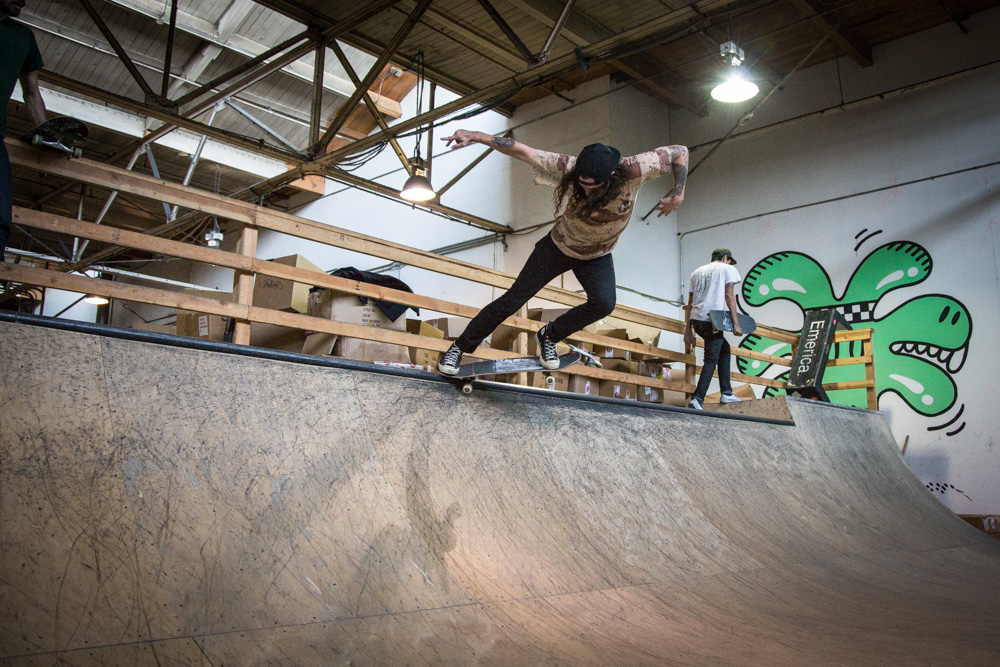 We don't have enough money to make our fantasy a factory, so this is our solution.
Dyer the Flyer: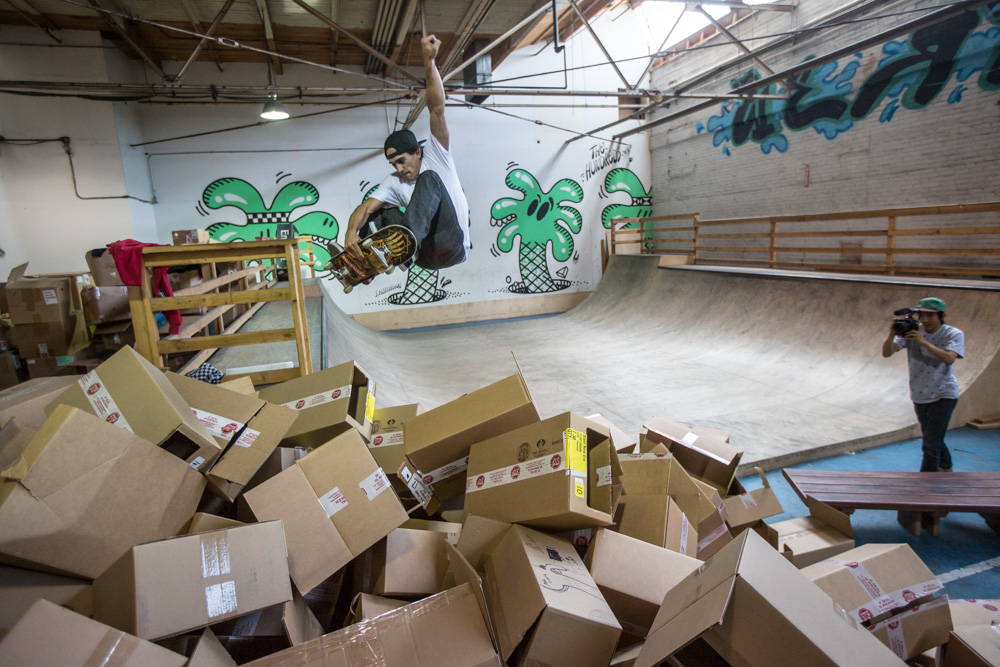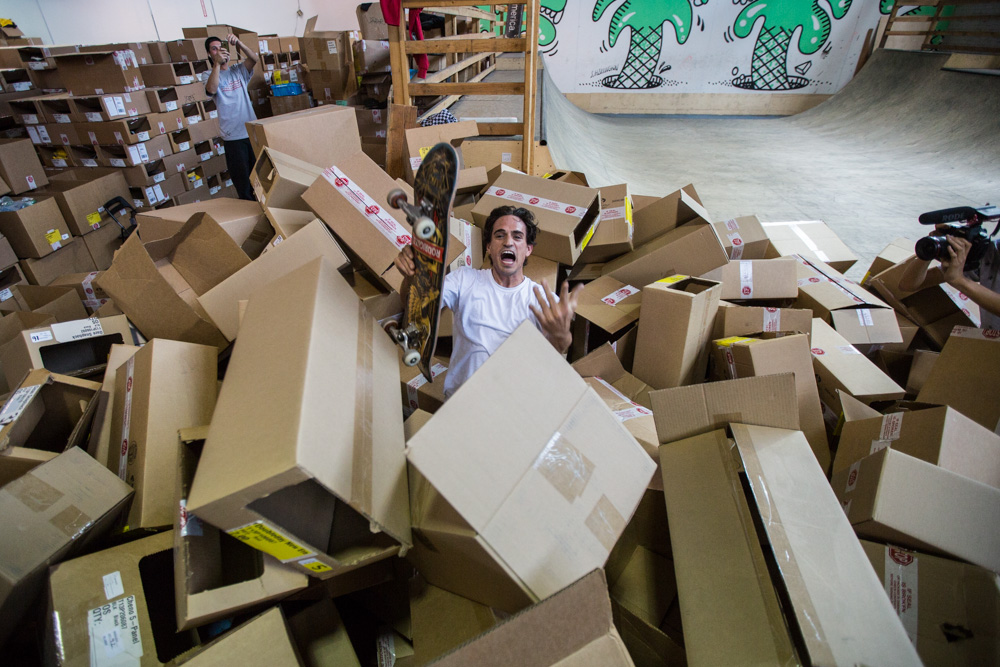 He's a really nice kid.  22 years old.  A lot taller and bigger than I anticipated.  When my friend Jon told me that one of his employees had a younger brother with cancer, I assumed the guy would be small and despondent.  I never considered that maybe it was thyroid cancer, so it'd throw his weight in reverse.  I also failed to allow for happiness or courage or peace.  This guy, Eric, he seemed to have all those things.  His sister's name is Alyssa and the siblings have never been close until recently.  Until the diagnosis.  She knew Eric loved The Hundreds and so – with Jon's help – she got Eric down to The Hundreds Homebase this afternoon.
I gave him the tour. Like, the big show. I pulled out all the stops. Broke down all the secrets, spilled all the upcoming collaborations; we had a lot of fun.  I want to thank you Eric!  What you are doing is very brave and you inspire me!  You have a sister who loves you very much (@alyssafr). Thank you to Jon Halperin for aligning the stars (@mostartislame). And thank you to everyone reading this, for letting me share Eric's story, and for thinking of Eric today (@ericr1991).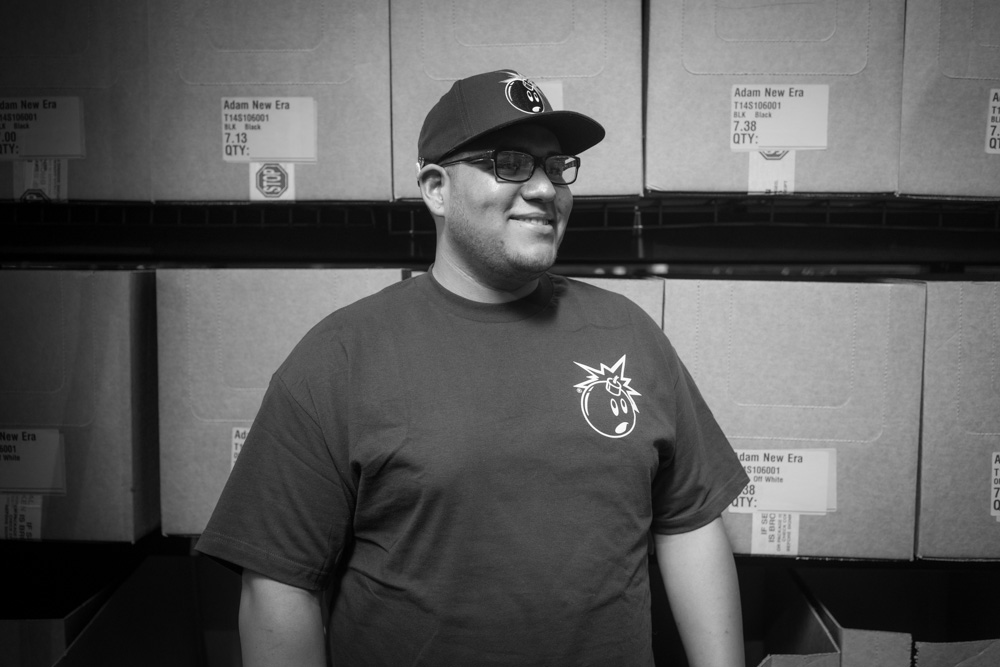 Levi Dopeness in from The Hundreds New York: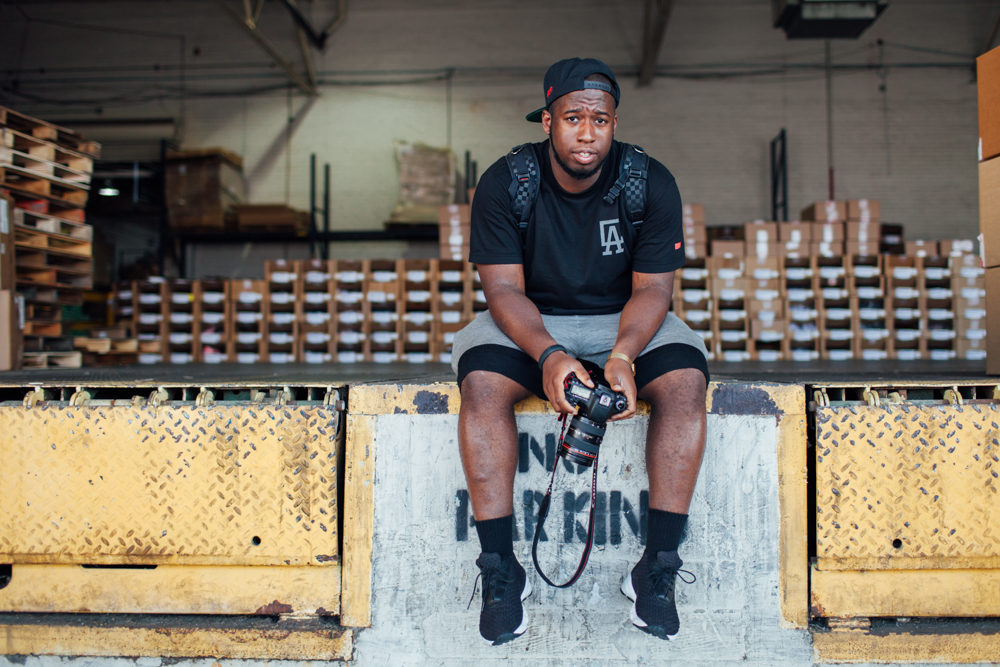 Borgore: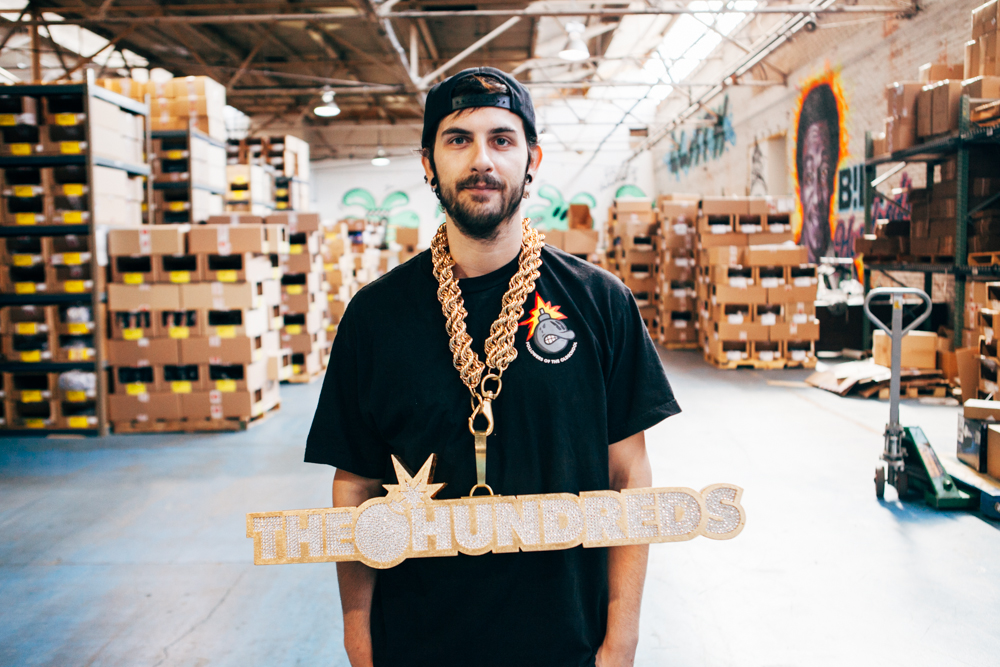 and Boys Noize: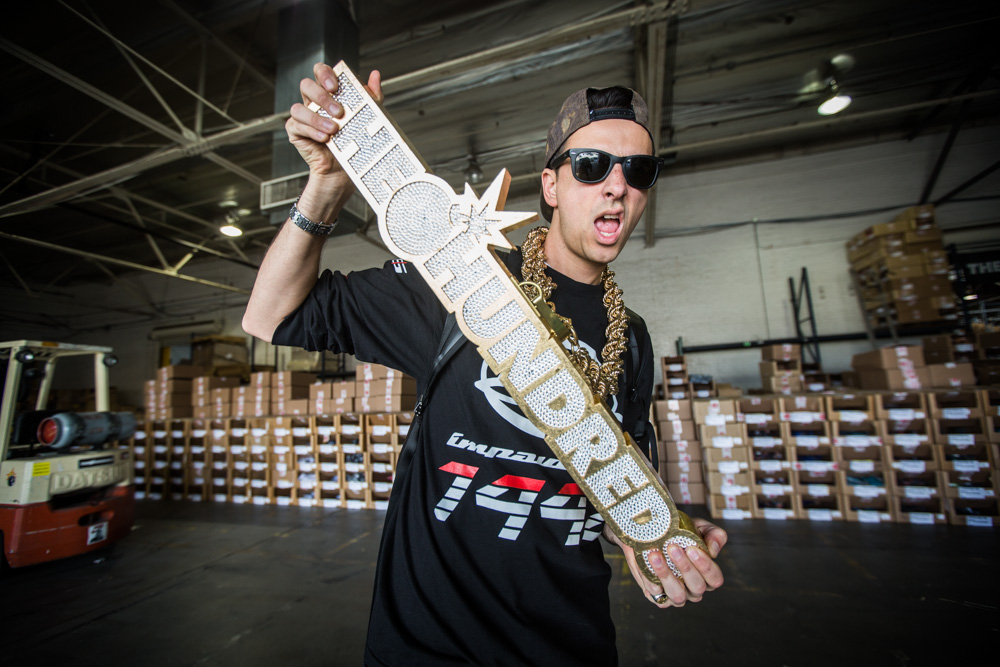 Enjoy the weekend.  TGIF.