I don't need to introduce this guy, do I?  Our good friend and one of my daily inspirations, Benny Gold, throws in his contribution for his Best. T-shirt. Ever.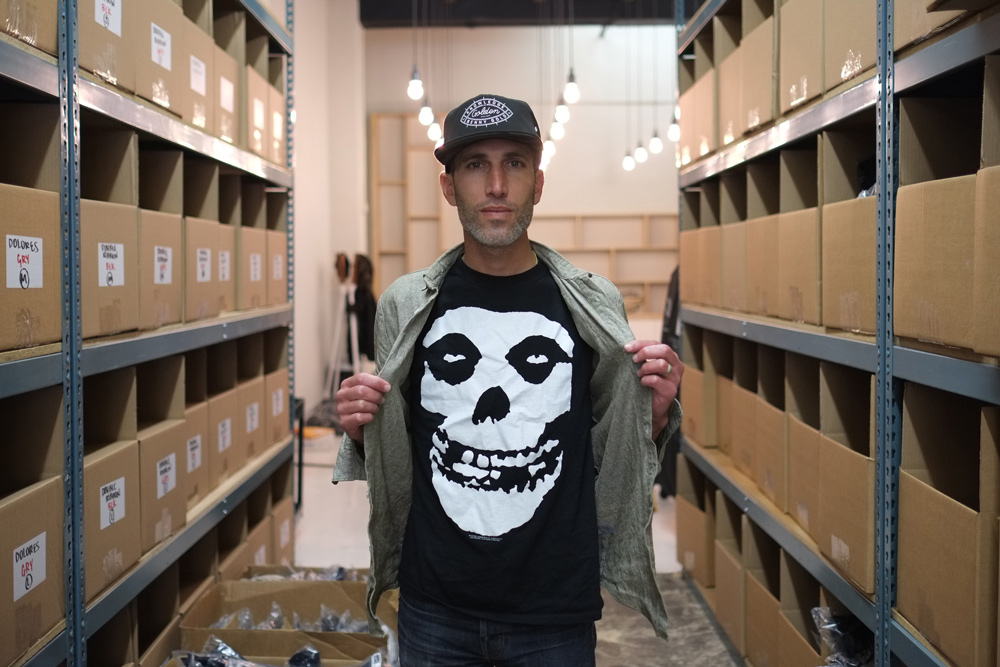 The Shirt: My favorite t-shirt of all time is the classic Misfits skull shirt. I know that it seems a little mall punk nowadays and the association with wearing it is not as punk as it used to be, but damn, it's a fresh shirt / design.
The Story: When I wear the shirt, it brings me back to being a little kid that was too punk for his own good. All I did was go skateboarding, listen to great music like the Misfits, and get into trouble. Not much has changed since then and wearing shirts like this remind me of that. You cannot deny how iconic the Misfits skull graphic is. It even helped a bunch of your favorite streetwear brands gain recognition through parody releases. Whether you call the graphic the crimson ghost, fiend skull, or just plain old Misfits skull, it is undeniable up there with the best T-shirts of all time. I will wear shirts like this for the rest of my life and I rarely sport stuff that we don't put out ourselves, so you know it means a lot to me. 
What's up, Benny? We are in the process of shipping our upcoming Duboce Collection to all our store accounts right now. You can expect the new season in your local shop really soon!  We also just released a limited Jansport Right Pack that utilizes the custom Pendleton fabric that we designed. I am really proud of everything that we make, but the Jansport projects are some of my favorites. Other then that we are just steady grinding and doing our best to put out the highest quality work and design that we possibly can. I'm thankful to everyone that supports what we are doing. It means the world to me!