Good people are hard to find in our industry. Even rarer are good friends, especially those who stay with you for years. Arsen and Vlad are prime examples of solid character, however, above reproach, and spoken highly of by everyone who knows what's up. Ben and I first met them when they were owning and operating the Kendo sneaker boutique on Melrose early in our career. They then founded a premium hat storefront on Fairfax by the name of Hall of Fame with streetwear veteran Greg Johnsen in 2007 (as a matter offact, we were there for opening day). Hall of Fame became one of the anchors on the block, providing a supply of exclusive fitteds and snap-backs to cater to the discerning street market. It also wasn't long before they introduced their own in-house headwear, and then expanded across other categories of apparel, accessories, and collaborations with like-minded brands and designers.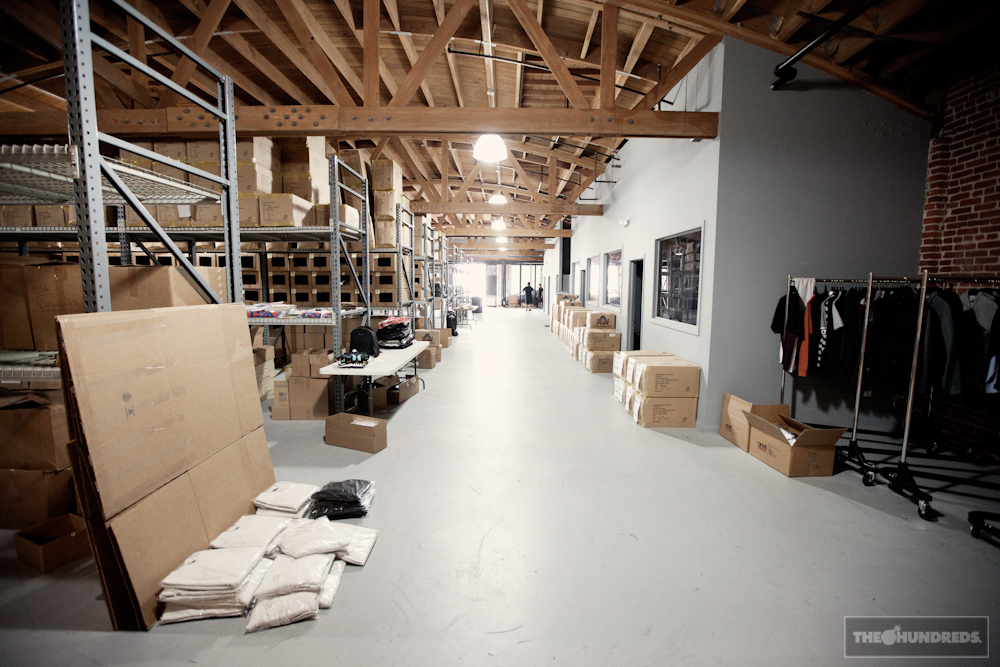 Hall of Fame has now blossomed as a serious Streetwear contender – gradually and steadily, they've snuck up on most of the competition by consistently producing sharply-fashioned product with their own trademark sports themes, attitude, and tongue-in-cheek commentary. My favorite attribute of the Hall of Fame brand is their ability to walk the fine line of "swap meet" and luxury, lowbrow and highbrow, wrap it up into a well-designed piece and present it to the Streetwear kid in a completely re-imagined format. Trust me, it's a lot trickier (and smarter) than it sounds. And that's what gives Hall of Fame the advantage.
This hat, in particular, couldn't be more popular right now. I'm sure you've seen it. Beyond sold out (outside of the 300% markups on Ebay).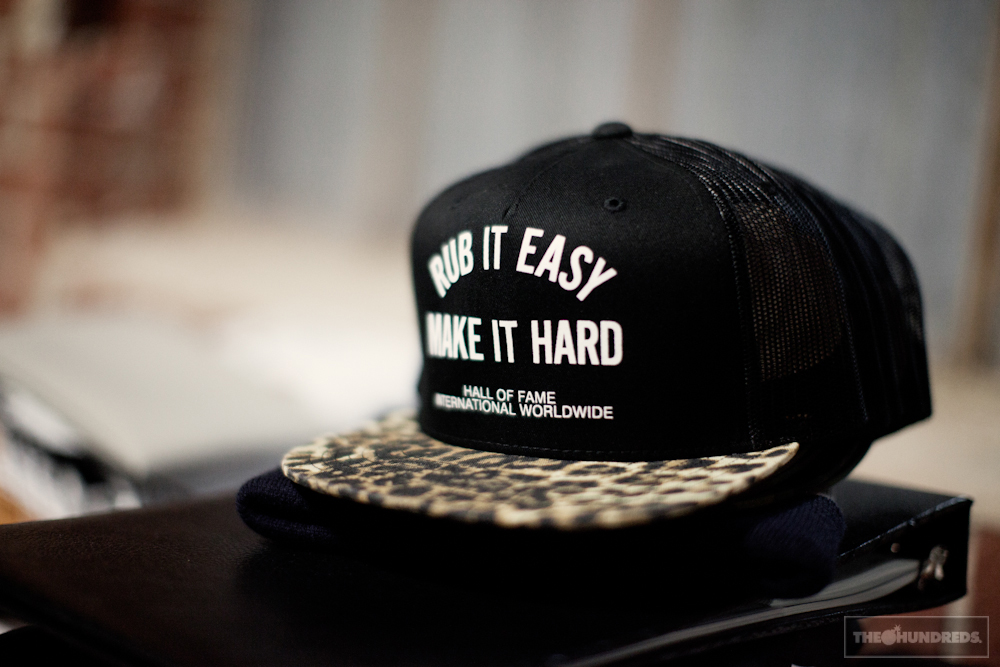 This afternoon, we're down at Hall of Fame's new office and warehouse space in downtown Los Angeles. As with many brands that grow up and mature beyond Fairfax, this sector of the city is a destination to establish a more serious-minded fashion business. Intent on infrastructure, development, distribution, and growth. Hall of Fame splits the space with Black Scale, actually. It is nothing short of inspiring to see these two independent brands evolve and reach for the rafters in this space. Especially with the knowing that one day very soon, they will outgrow it.
Take a look around the digs: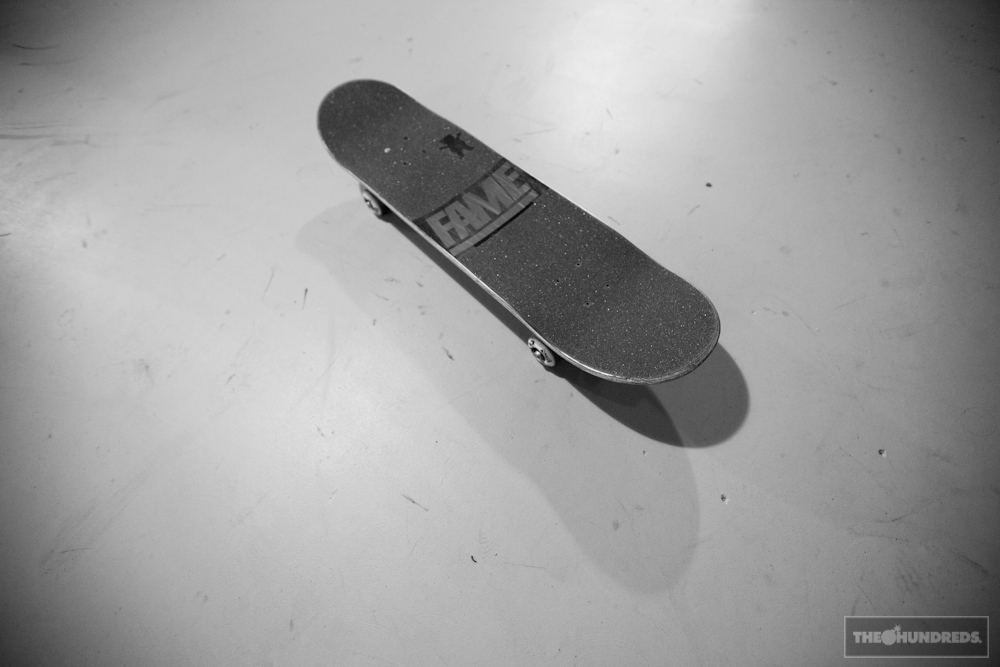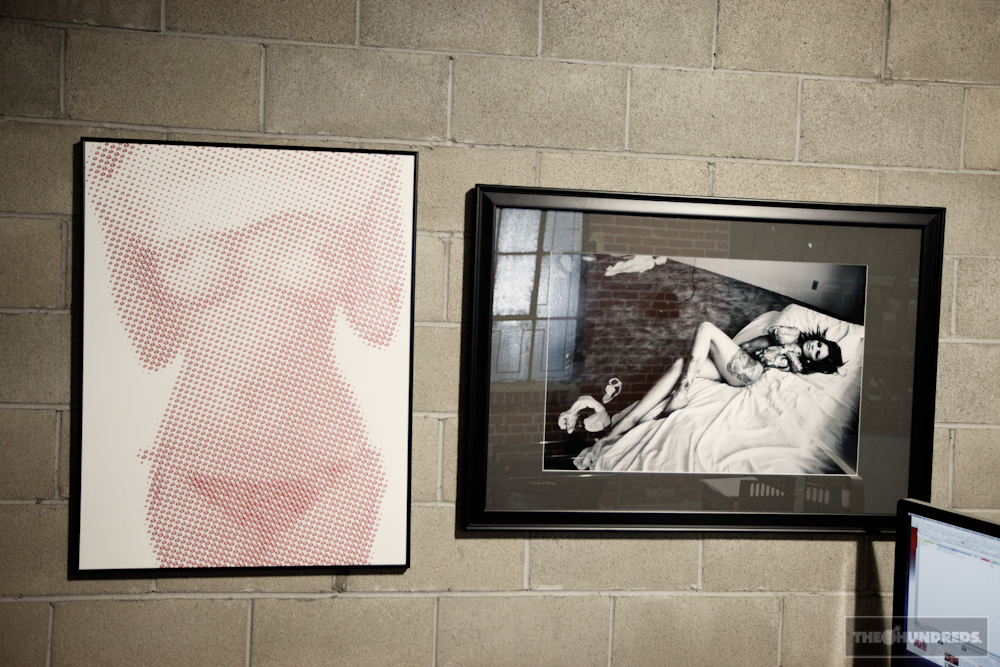 A preview: Fall and Holiday 2012: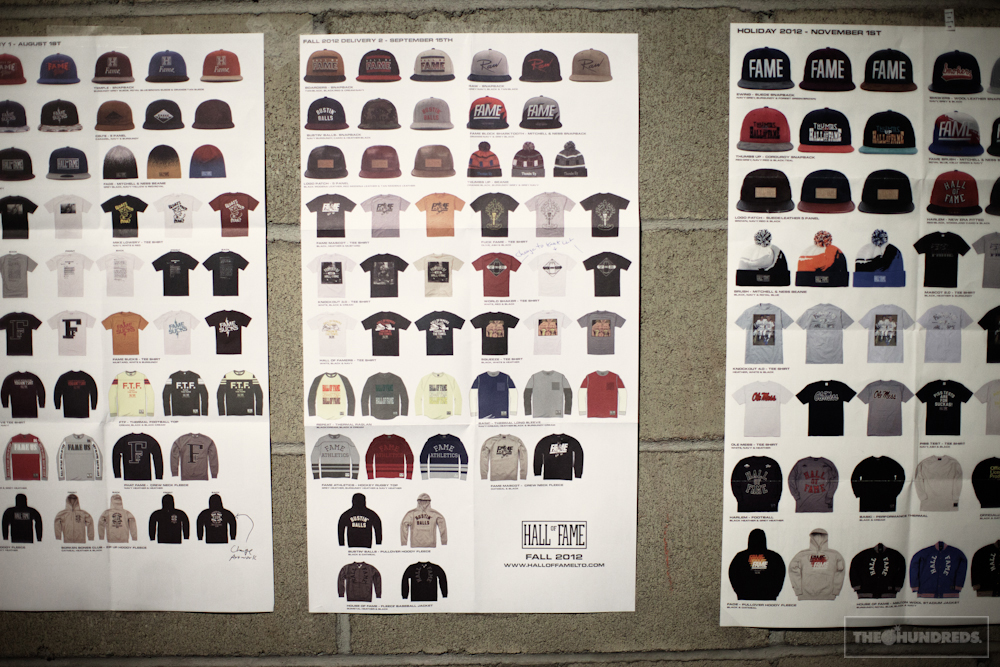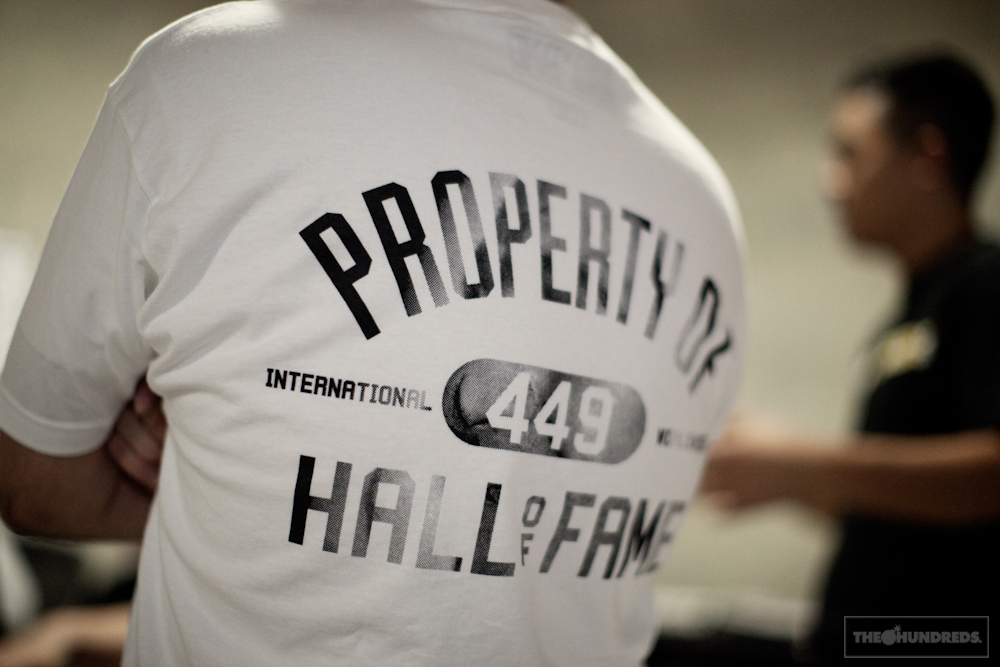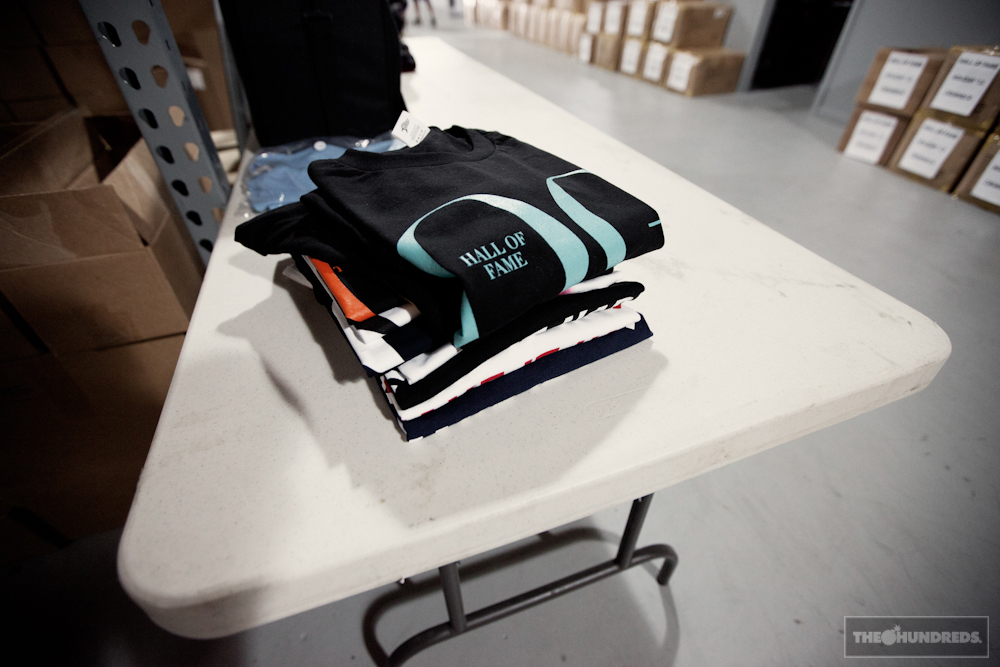 Believe it or not, Baik's younger brother interns here (?!). The last time I saw him, he was 10 and his brother wasn't karaoke-ing to Lady Gaga in the backseat of a car with V-Nasty. Gio doin' what he does best – handling Hall of Fame's photography.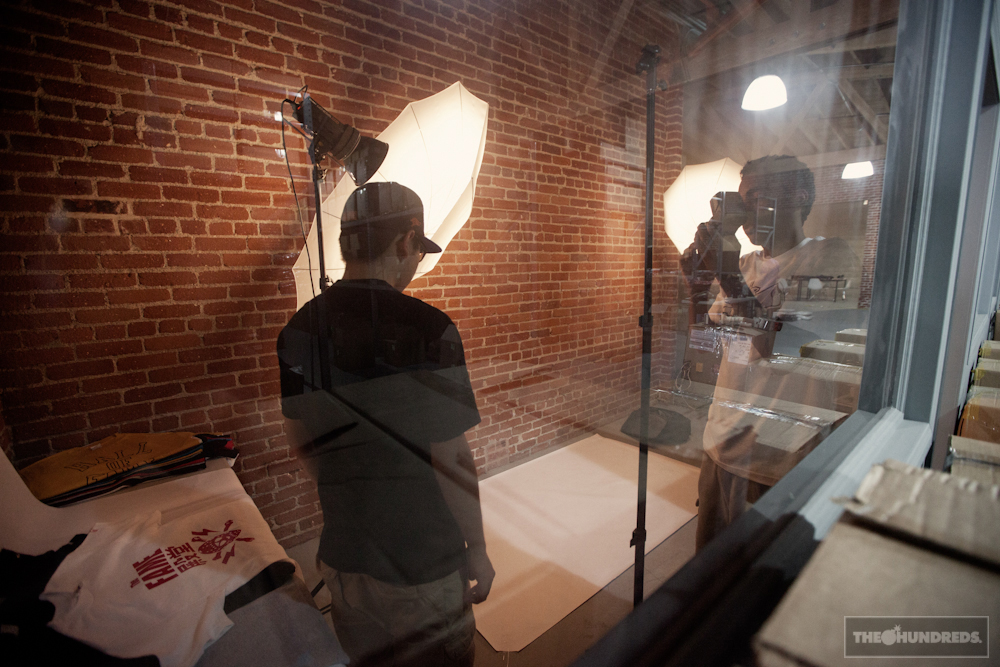 Lemme take a wild guess. Those are the Hall of Fame Holiday '12 crewnecks?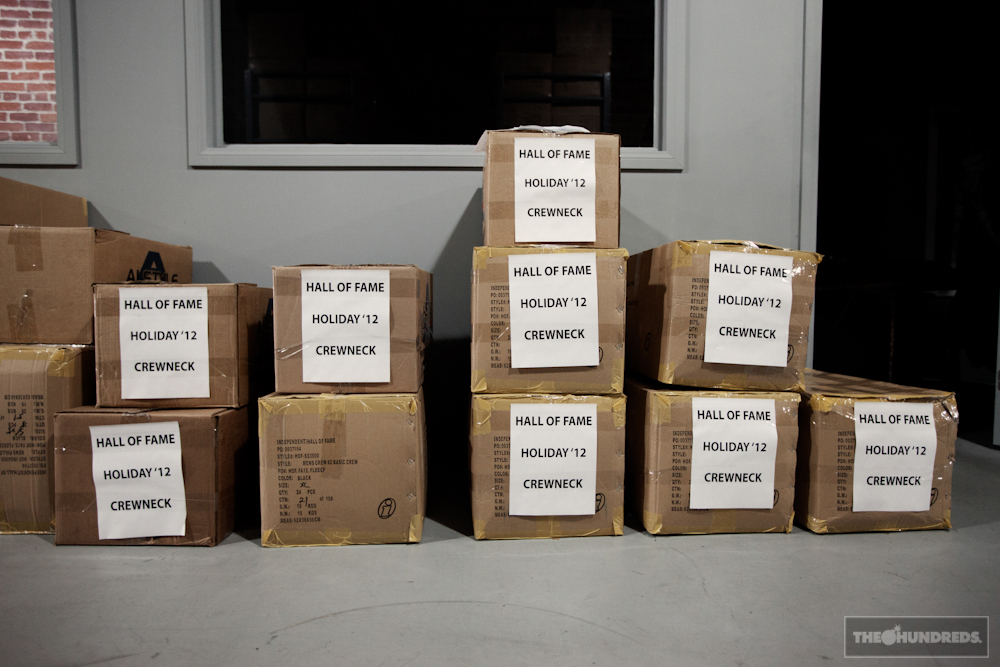 Some more sneak-leaks around the office…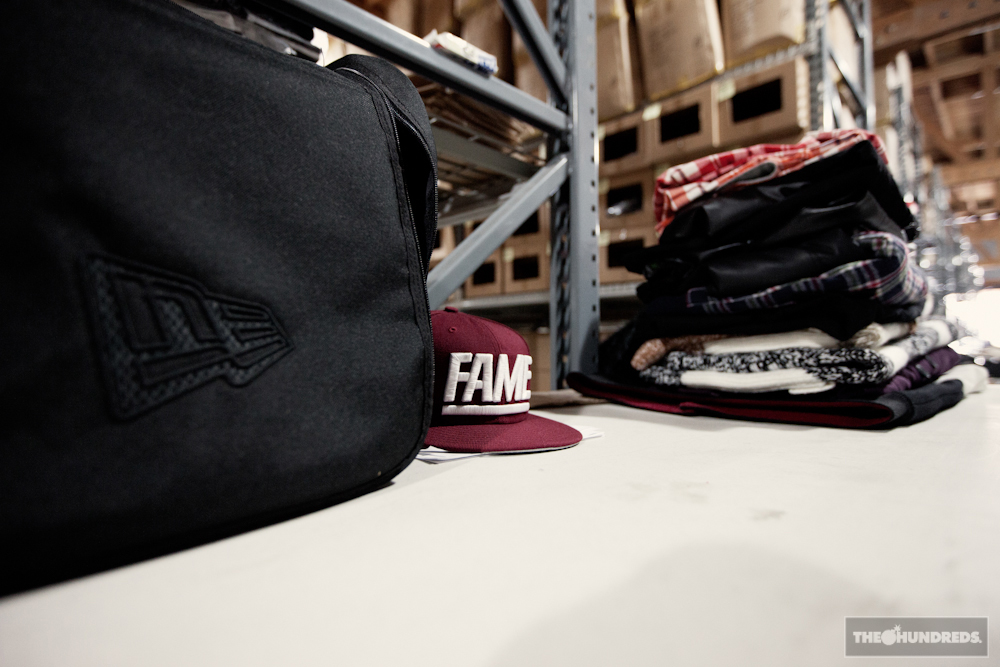 Rome, Carlos, and the intern who doesn't know how to drive and refuses to get a car, so I will call him Carlos (car-less) also.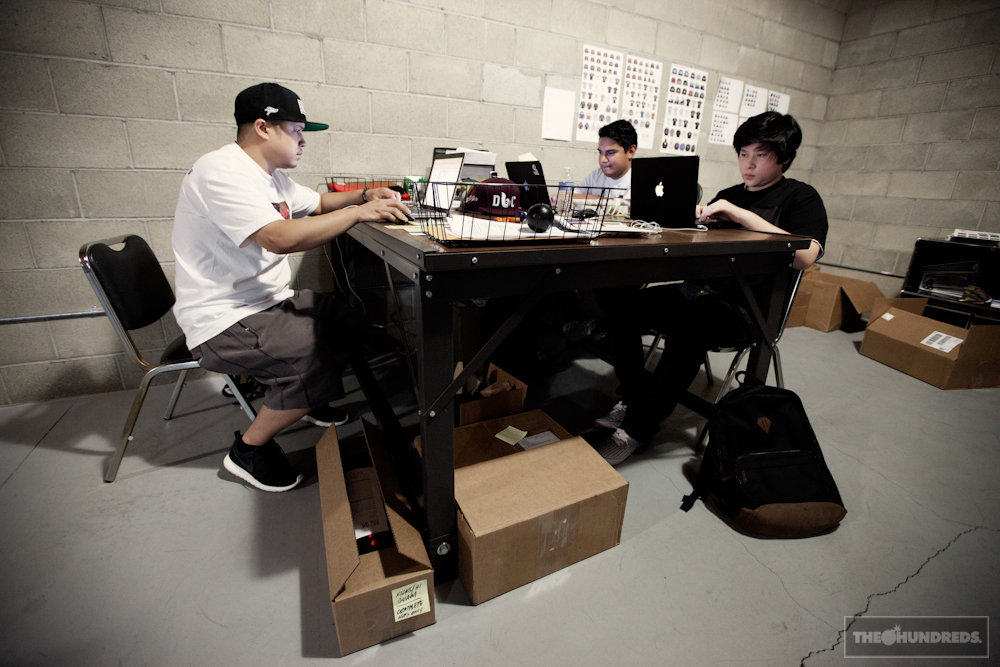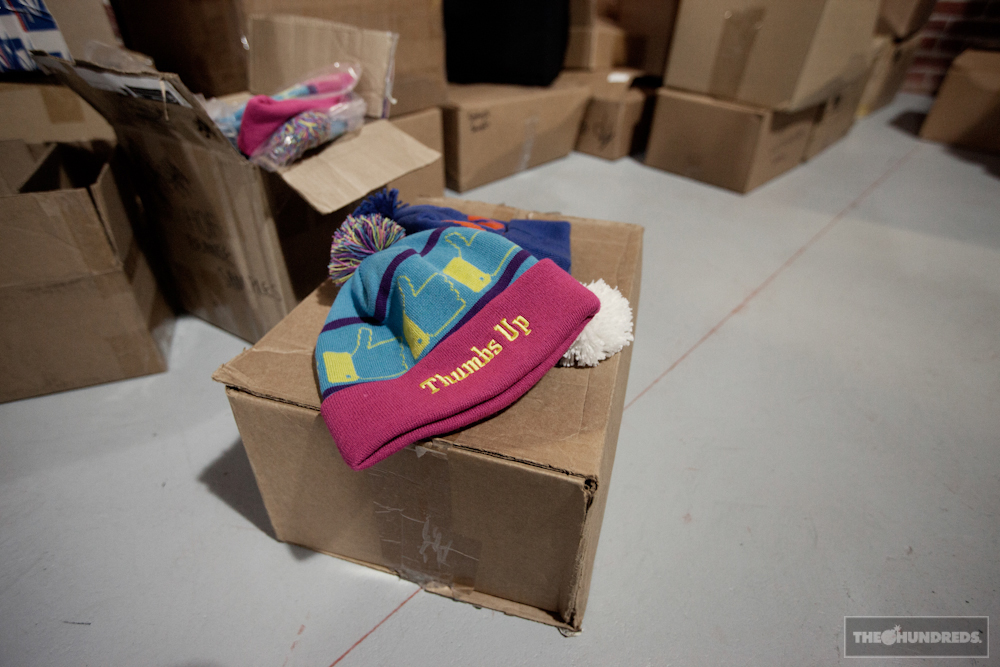 Arsen bein' a BAWSE: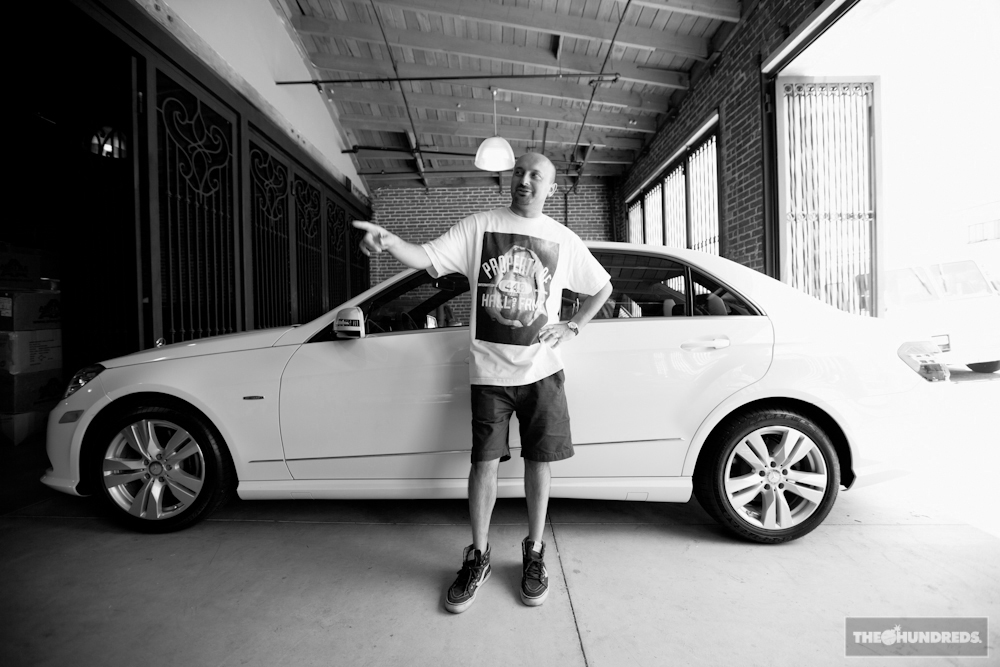 DUB cover-worthy:
Speaking of peeking…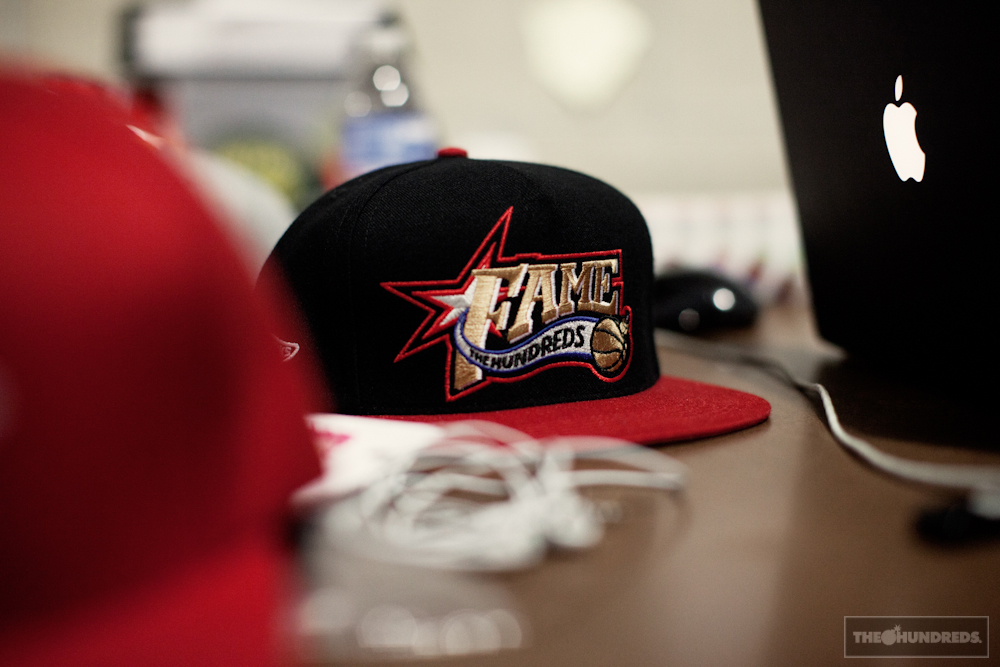 Support our friends at Hall of Fame: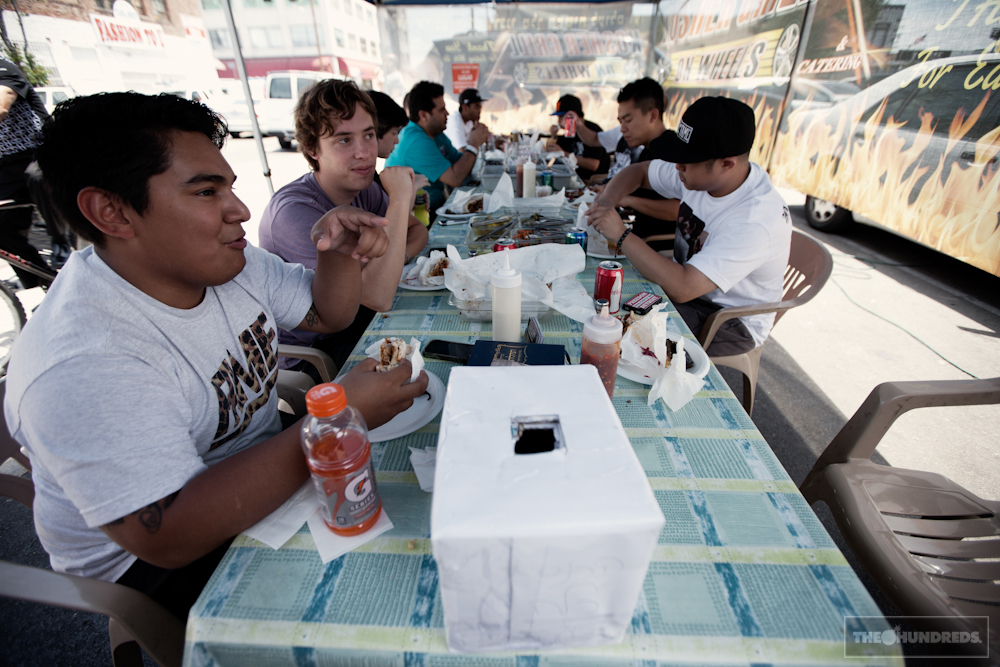 photography by Julian Berman
videography by Zachary Marshall
by bobbyhundreds