Curator and gallerist Aaron Rose is doing something really special at Known Gallery this month, as he sells off an entire storage space of rarities and remnants of the 1990s young art movement. In the early 2000s, Rose made the move from New York to Los Angeles and warehoused all of these fantastic memories (prints, photographs, sneakers, books, skateboards, cassettes, magazines, videos…) in a "big black box." The "FIRE SALE" is a means to not only surrender these archived mementos, but encapsulate a dynamic chapter of street, and contemporary art.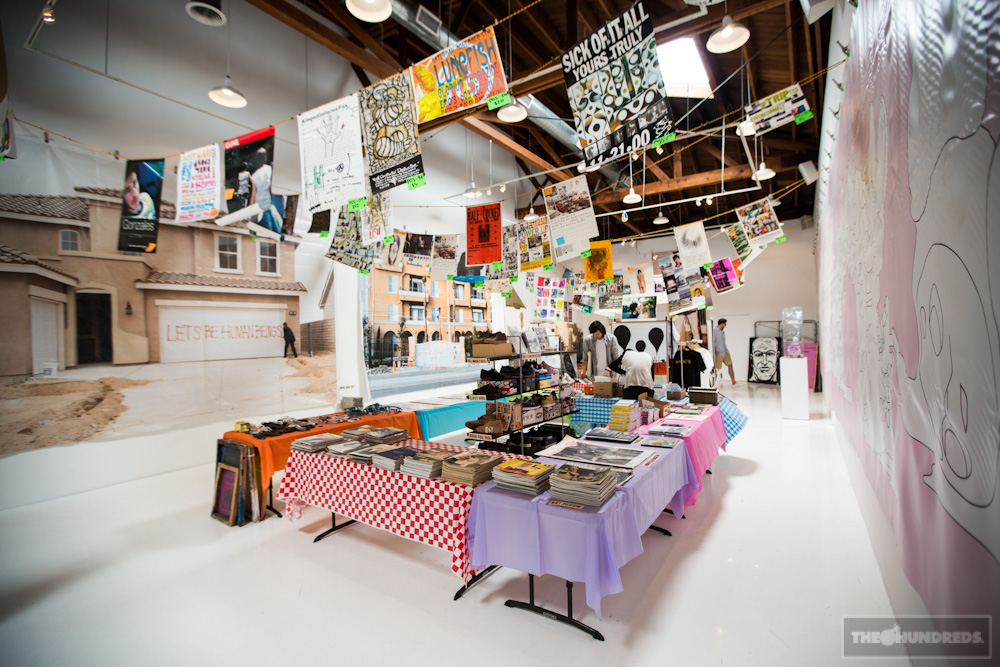 There was something really amazing happening in this show this afternoon (and I expect, every day it remains open). Art fans from all walks of life responded to the various niche collections differently. Whereas a clutter of Polaroids would resonate with one visitor, a stack of vintage skate 'zines would excite another. Everyone found something different to connect with here, in this room, and it goes to show you how eclectic and independent personal taste and style can be.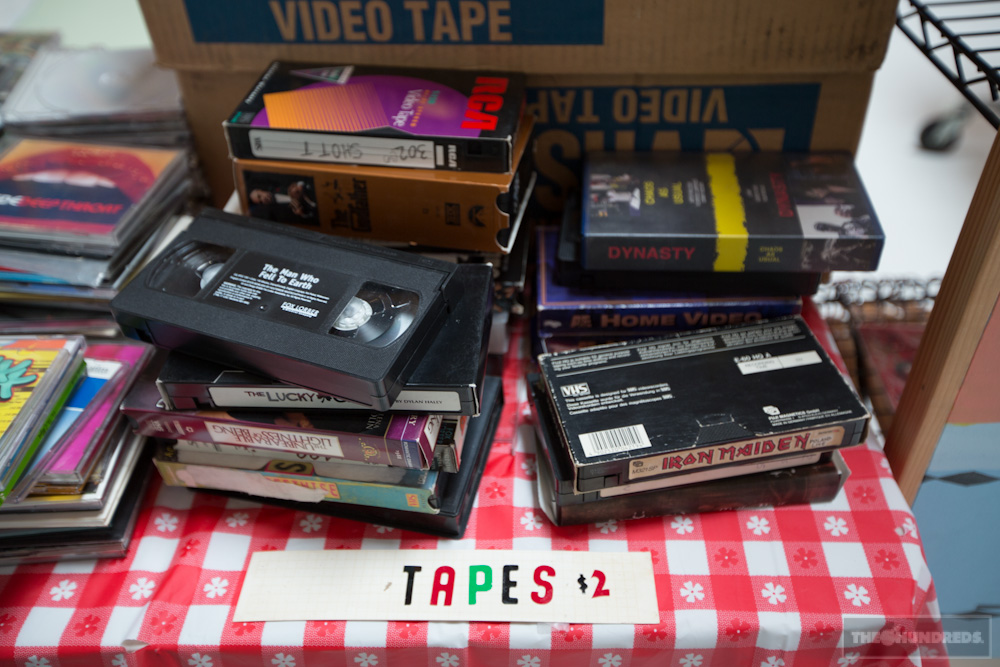 I know more than a few patrons were geeked on the array of Mark Borthwick work present in the Fire Sale. I grabbed a photograph of his for $10.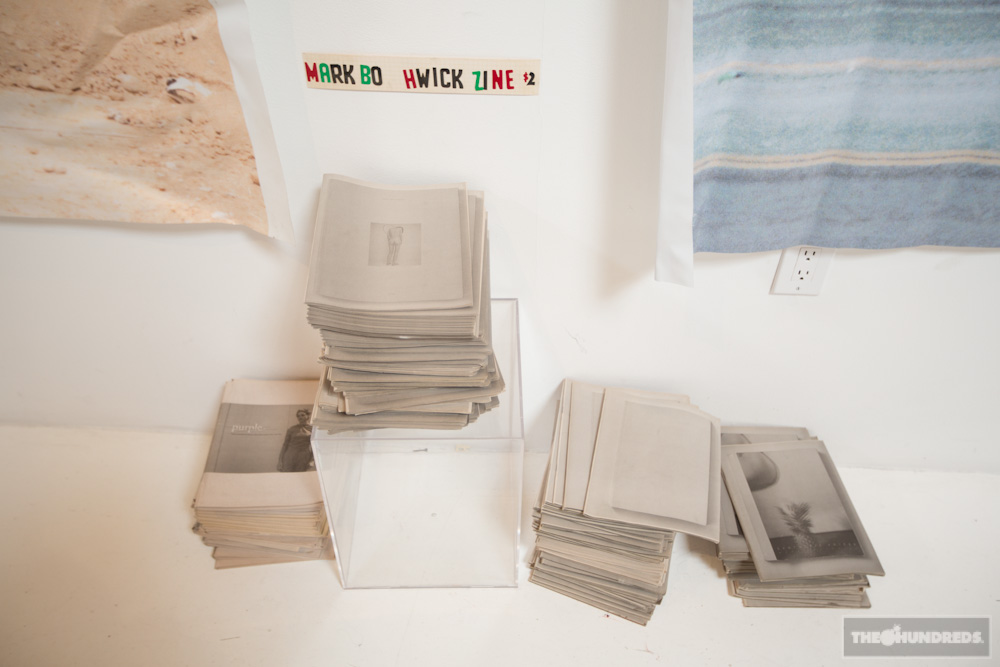 The show was actually being restocked by Aaron while we were there, so that should encourage you to get on down to Known Gallery ASAP if you're in the L.A. area.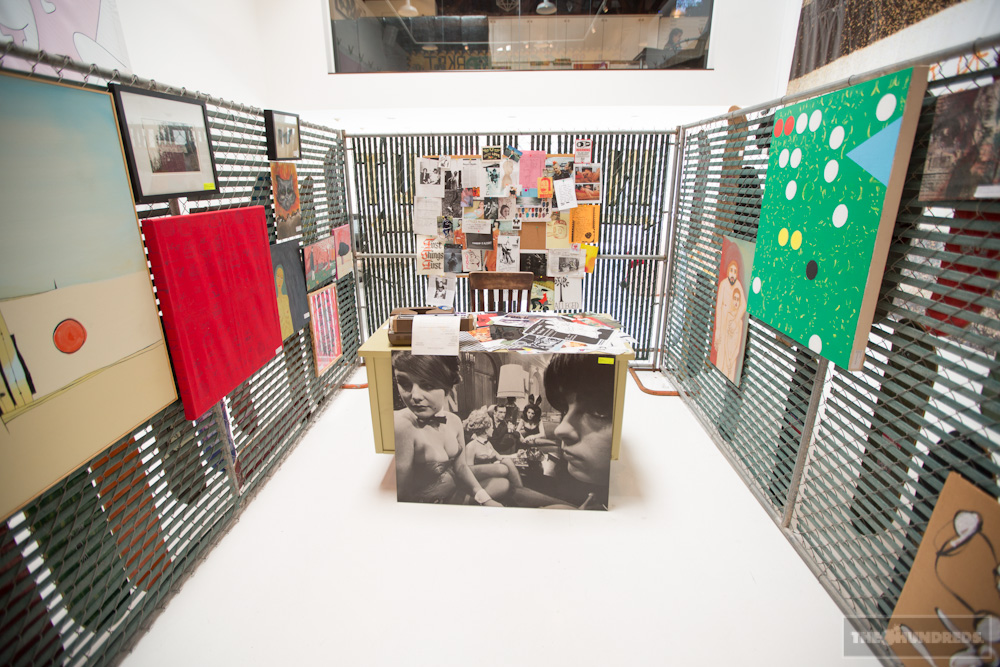 Of course, I was initially drawn to the hanging throwback skate decks. Nothing speaks more heavily of the '90s to me than some of these boards.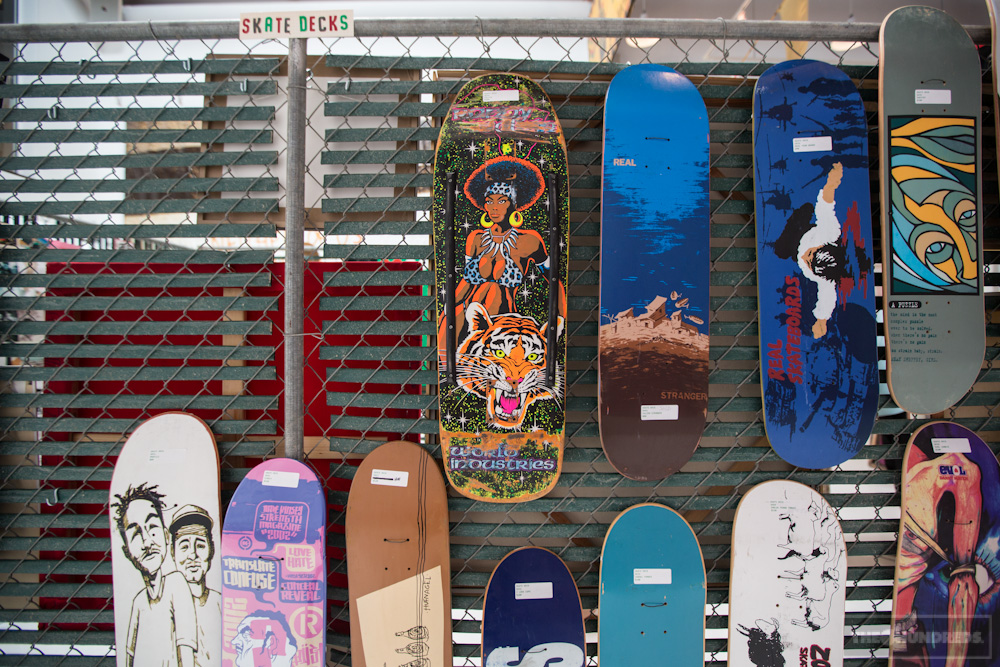 That "I Love Cops" was a Blockhead board, right? I think so… is it worth the $100? What do you guys think…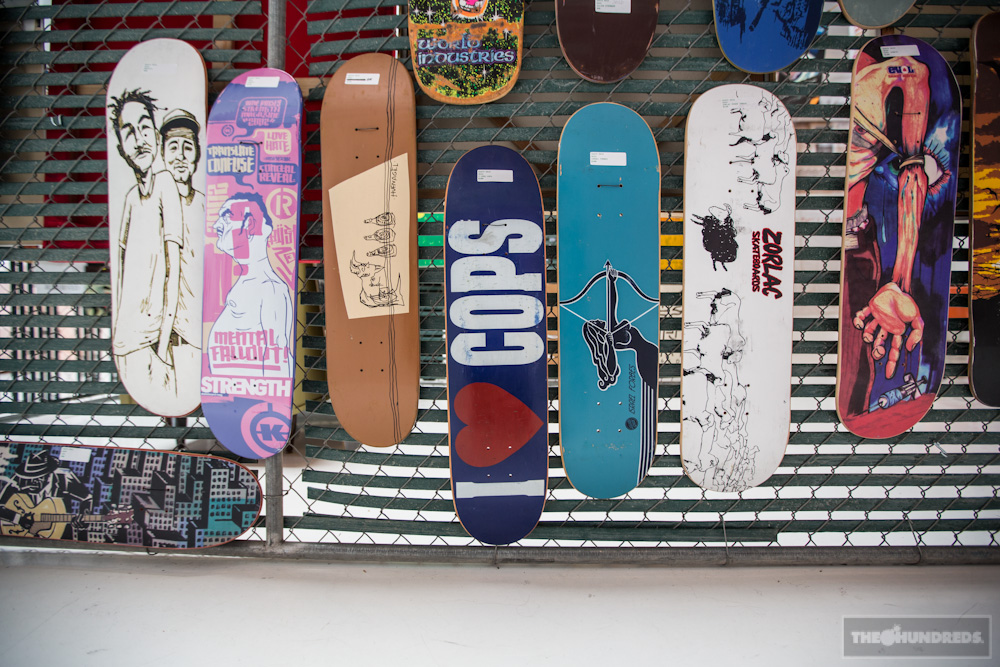 I always wanted that Evol slick with the 3 litle pigs cartoon.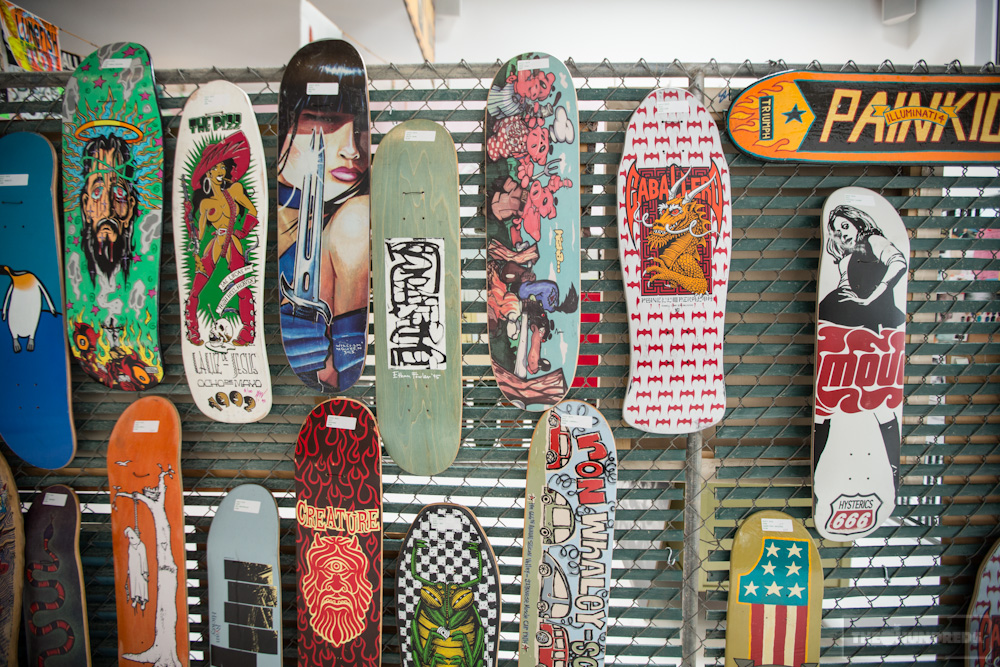 Caught Steven Harrington digging, and there's Jason Jaworski as well. The artist Harrington actually has an upcoming show here in August…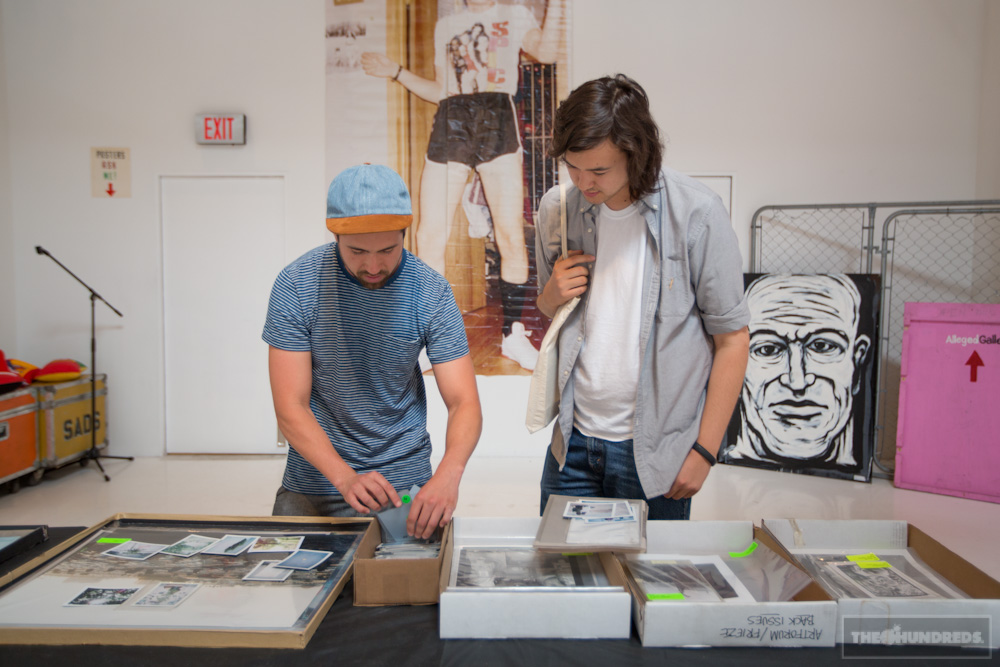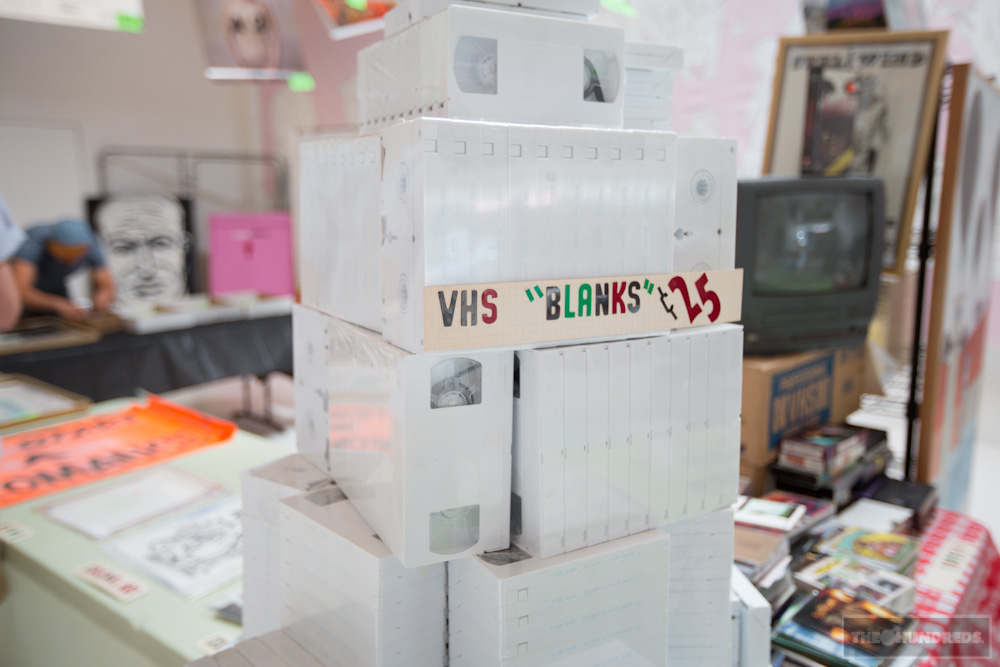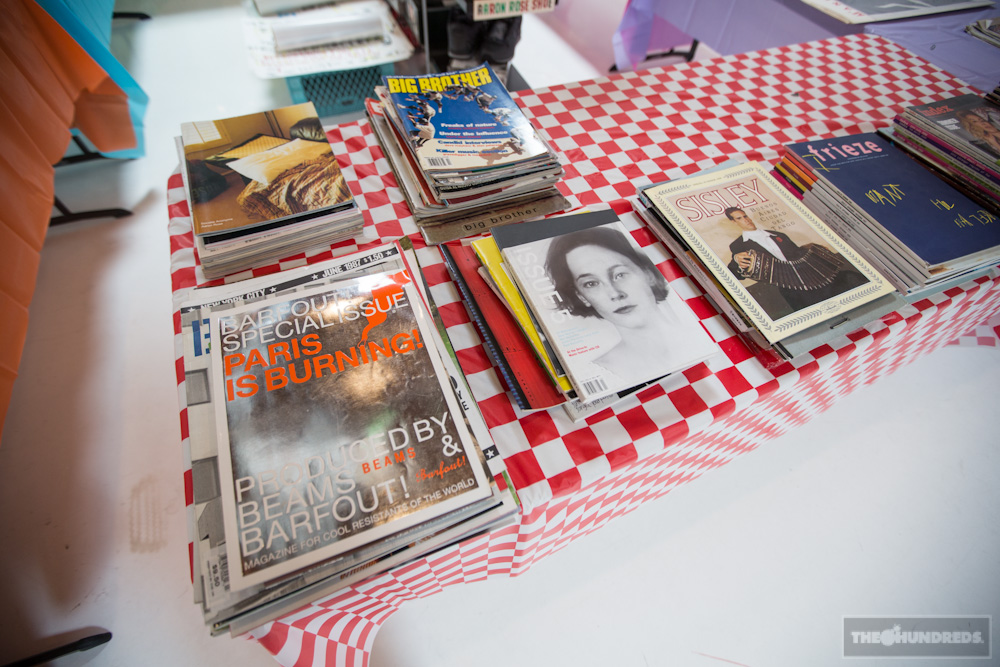 Julia and Sumi.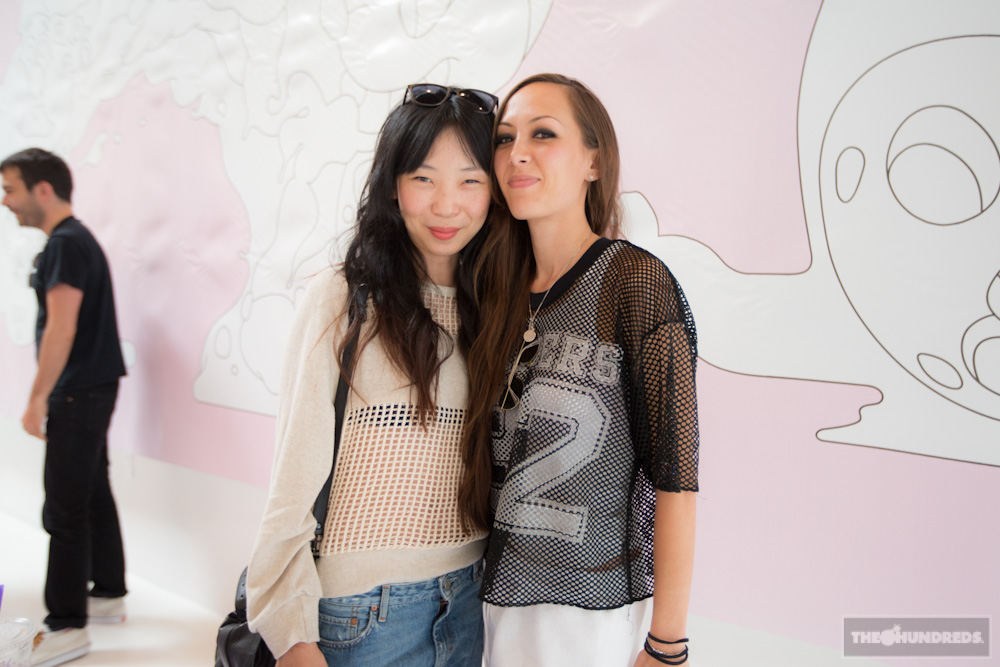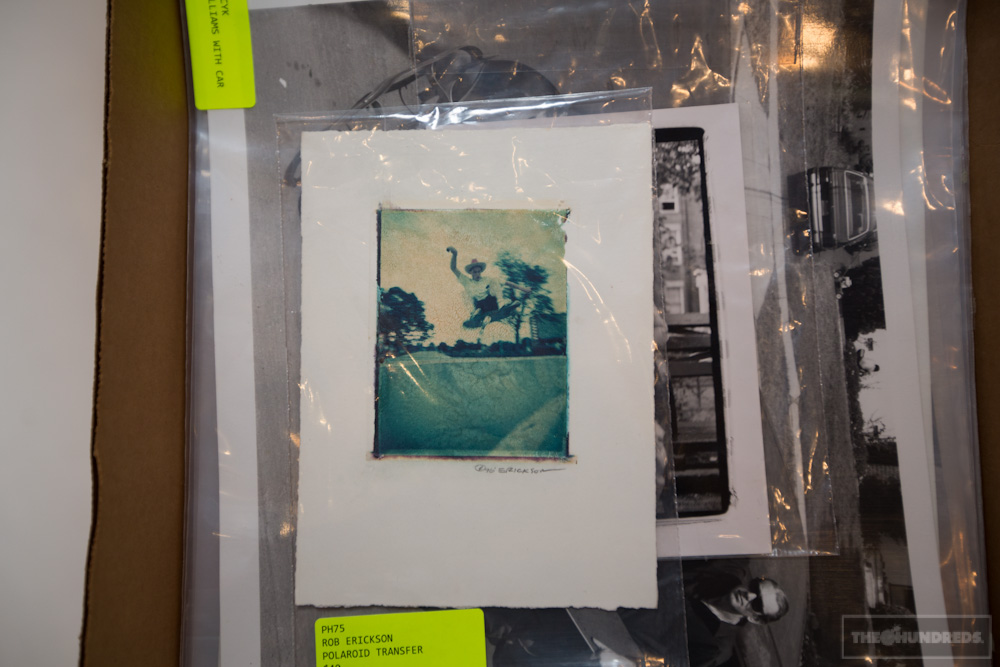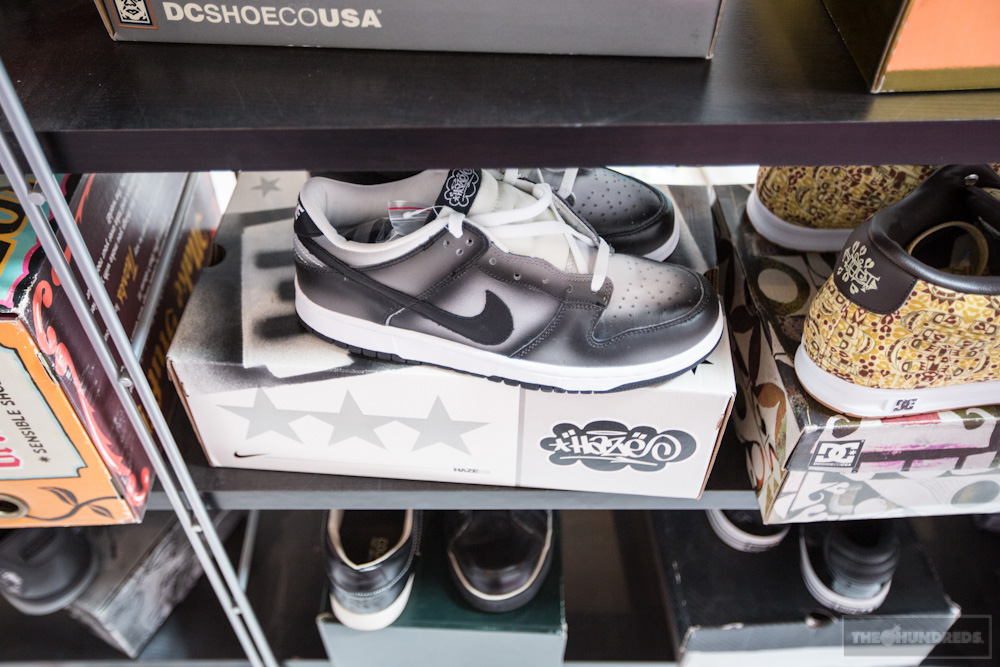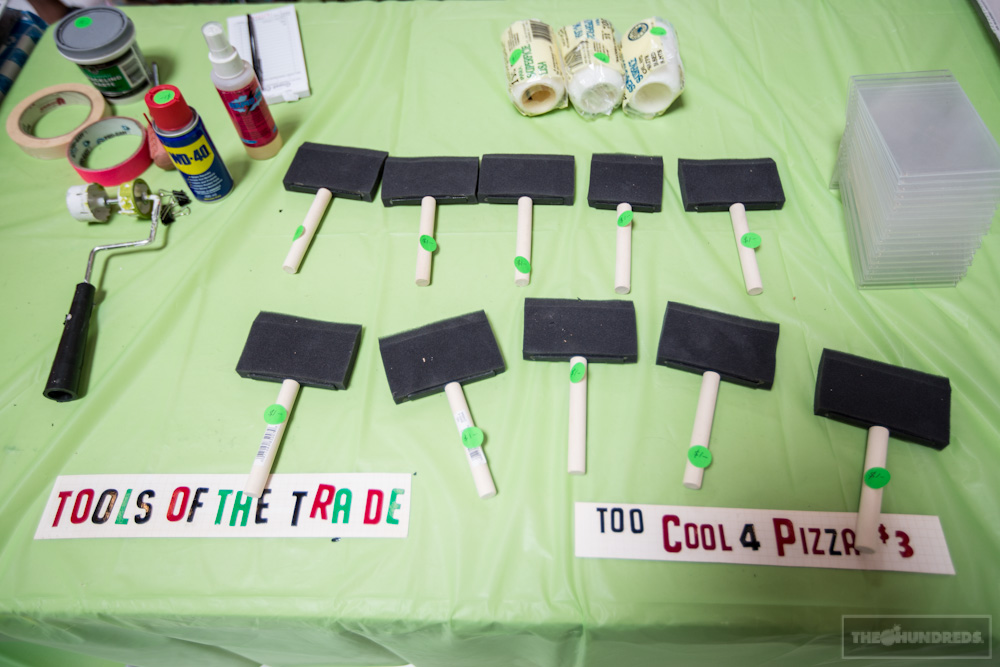 Natalia blessed by the Ed Templeton vault: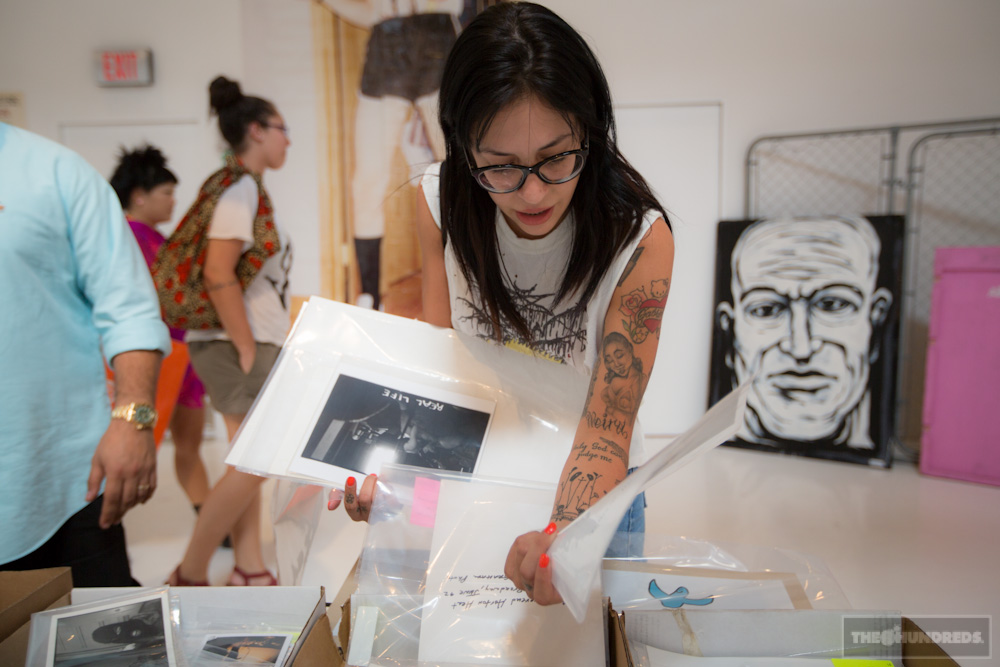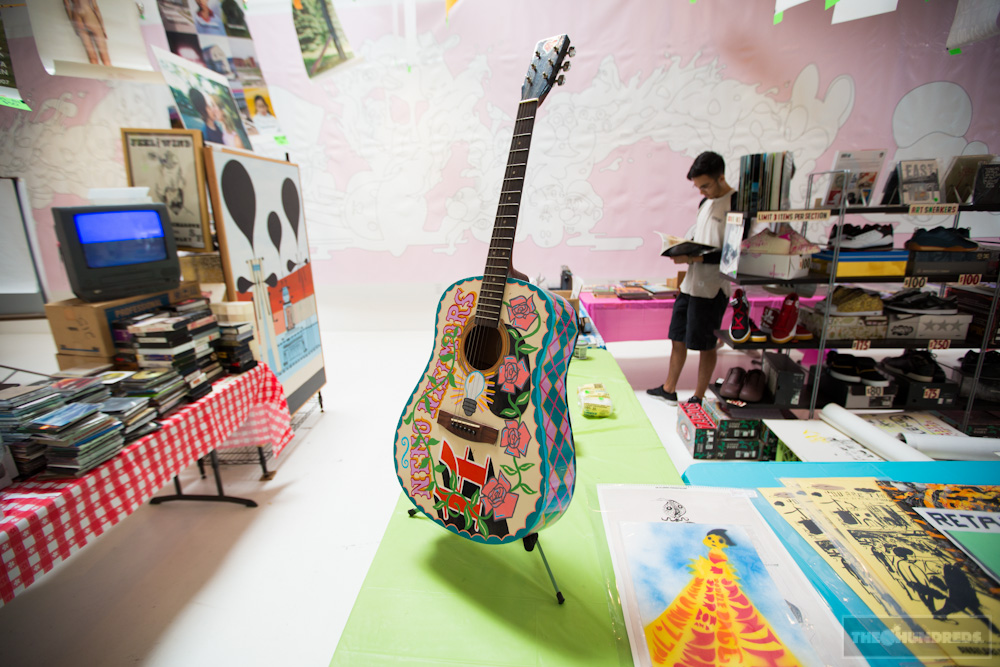 Plenty more work available from Ari Marcopoulos, Mike Mills, Gonz, Thomas Campbell, Bruce La Bruce, Cynthia Connelly, and more…, with proceeds going to Make Something. Don't miss out.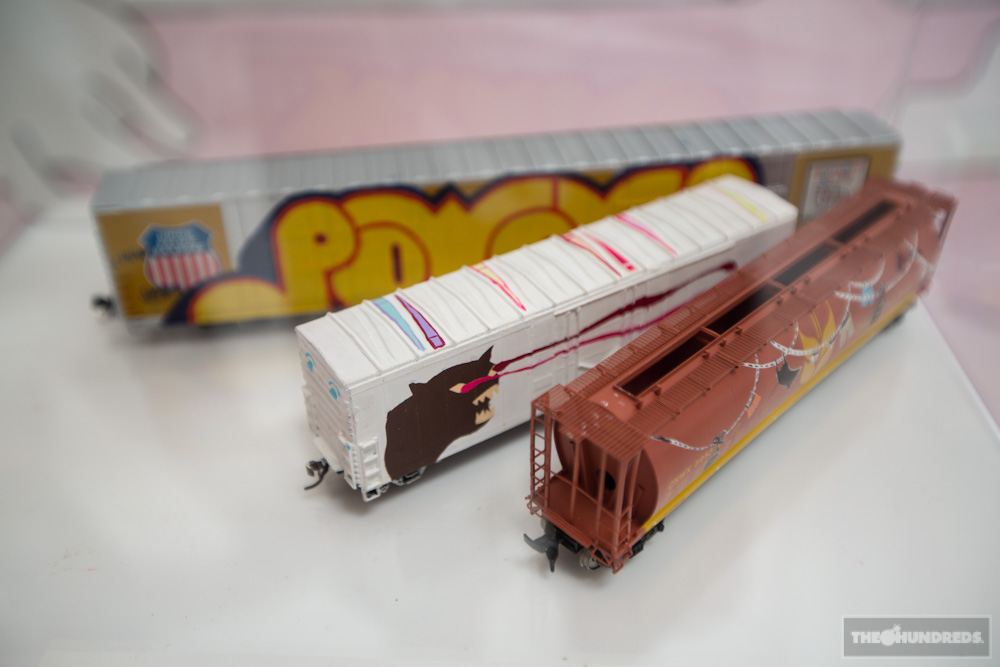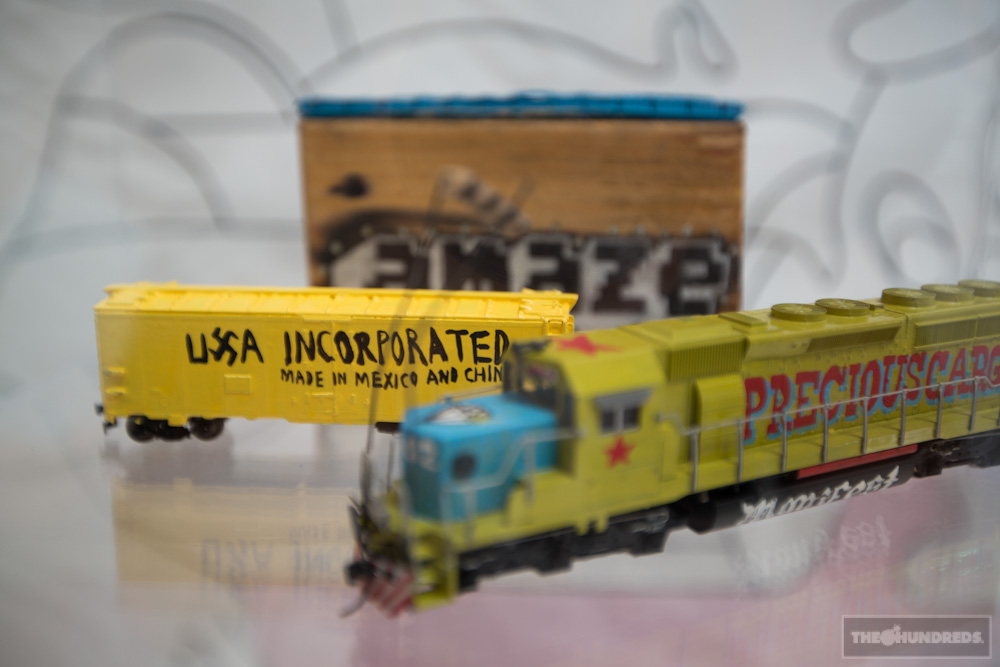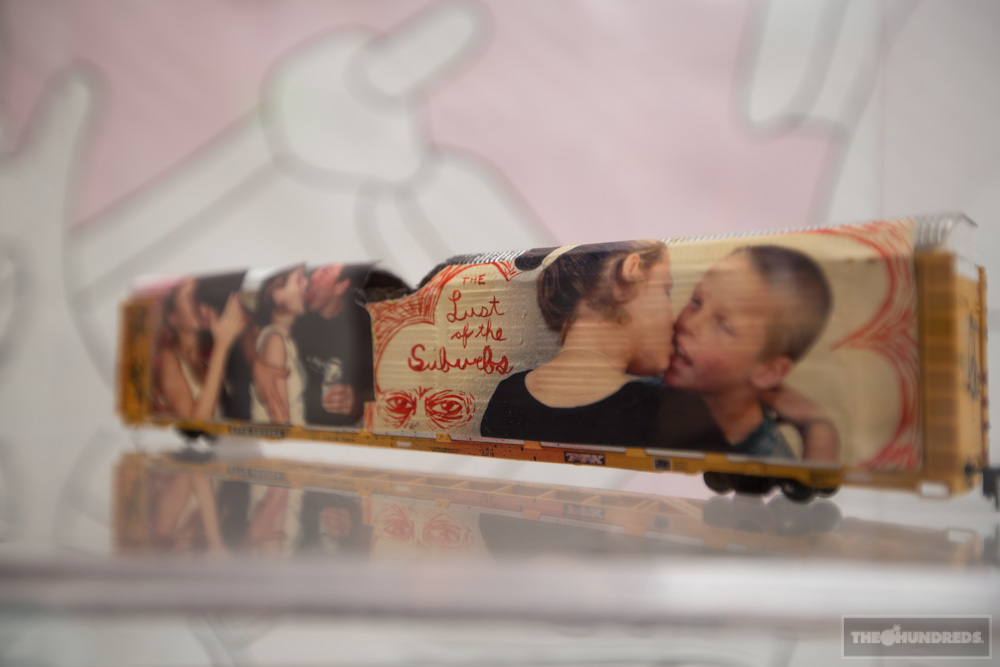 by bobbyhundreds