Kinda sucks. I don't think we really ended up having a winter here in LA. It was cold for like a month, and now we're already onto Spring. Actually, come to think of it, that doesn't suck at all. Sorry, nevermind.
Tomorrow (Thursday), we're unleashing our first drop of The Hundreds Spring 2009 Delivery 1 at both THLA and THSF. Here's just a taste of some of the pieces you'll be able to get your paws on starting at 11am.
The CIENEGAdenim.
Washed, standard fit, and a lighter 12.5oz cotton indigo ring denim as we start heading into the warmer months.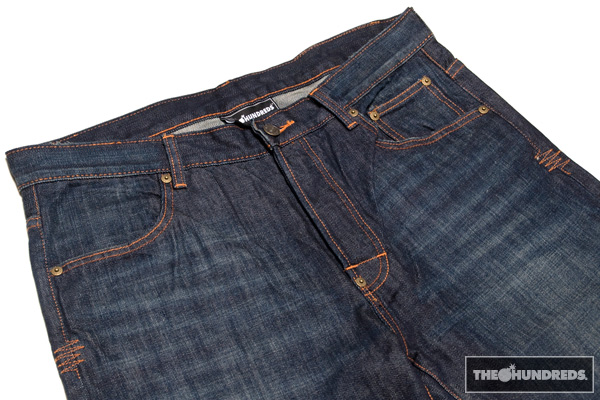 WEIRDt-shirt.
Shout-outs to Albert Yankovic for this throwback.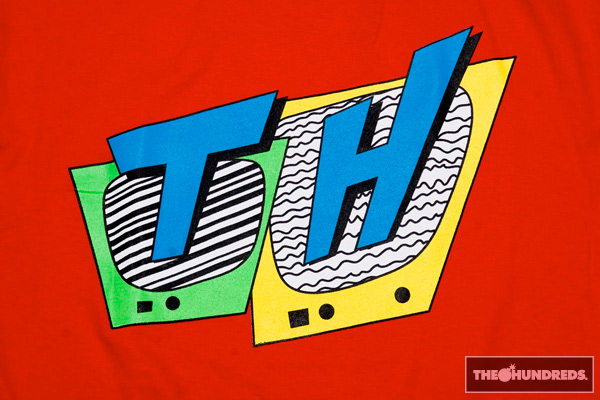 The TRACY is a high-density, polyester, quilted down vest with a detachable hood. Lined with our own yarn-dyed tonal buffalo plaid and a subtle Adam Outline embroidery on the crest.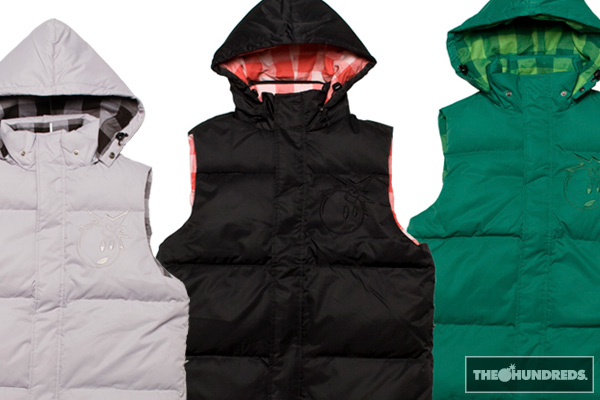 The CASEY ticking stripe pants are an homage to the classic piece of workwear, hammer loop, carpenter specs and all.. but accented with red tacks and updated with a slim fit.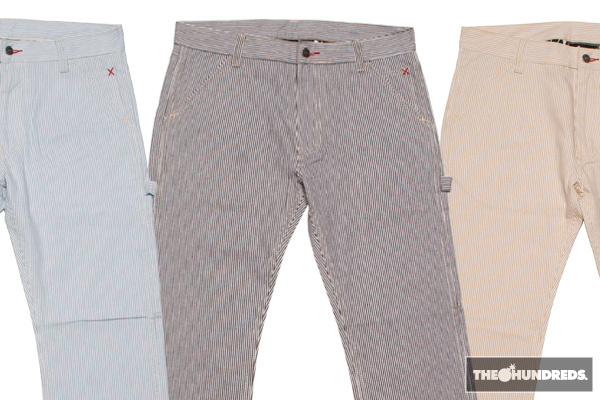 This is the IDEA GENERATORS t-shirt. "We do all the work so you don't have to!" I've actually been sitting on this one for a few seasons, different elements of the overall concept have fallen in at different times.. and on top of that, I just couldn't find the right time to plug it in (pun intended). But now it's all systems go.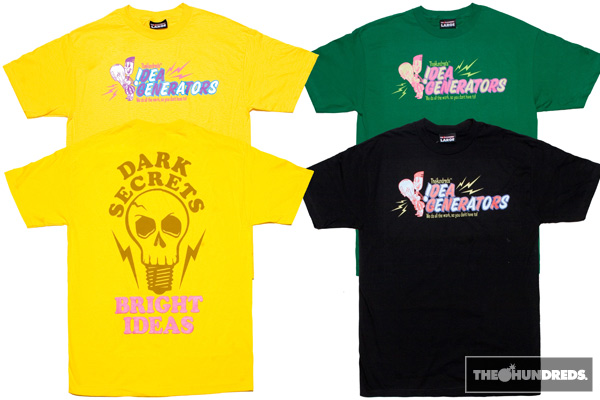 The MONICA raw denim is selvedge, our slim-fit, and a 12 oz. ring cross-fire jean. Take note of the white contrast single-stitch that lines the pockets.. on a bonus tip, these ones break in and wear really nicely because of the grain.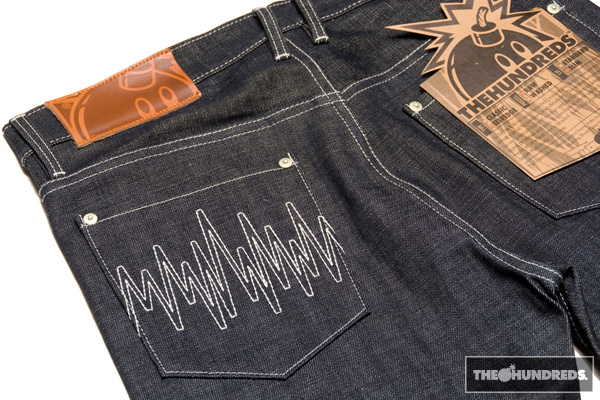 The GOTTA is our plaid gone mad. Cotton, yarn-dyed, multi-plaid long-sleeve button-up flannel shirt. Note the concealed buttons, plus placket cover.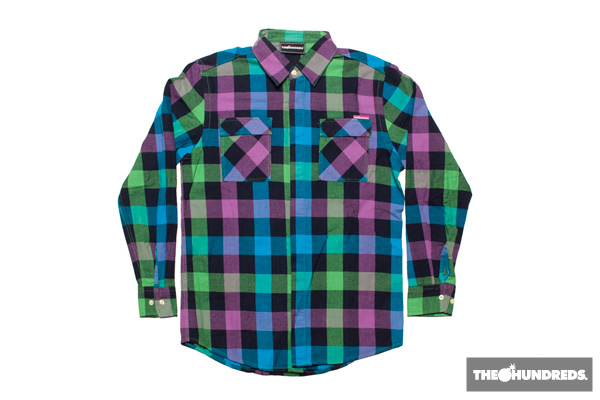 COUCH. 360 gm cotton fleece crewneck sweatshirt, with a kangaroo pocket, water-based JAGS all-over-printed sleeves with a raglan cut.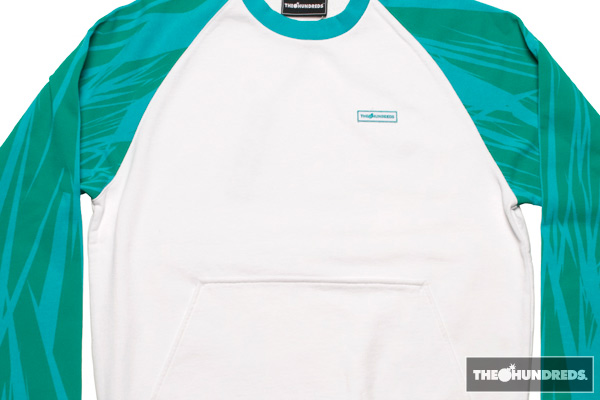 THE HUNDREDS DOES LOS ANGELES. Debbie's a Raiderette? Introducing the CHEERLEADER t-shirt.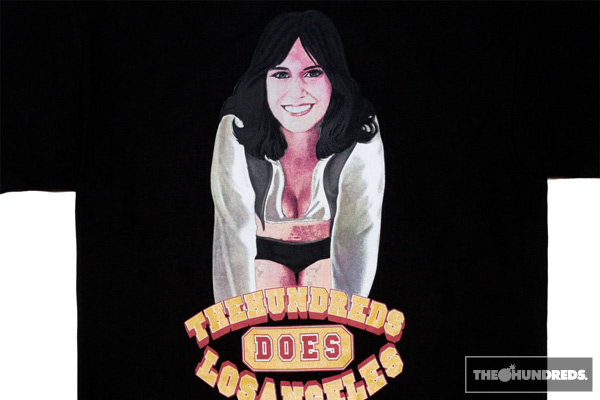 RICHIES chinos. More specifically, cotton calvary twill pants. Another chapter from the Angeleno workwear handbook, but modernized with a slim-fit.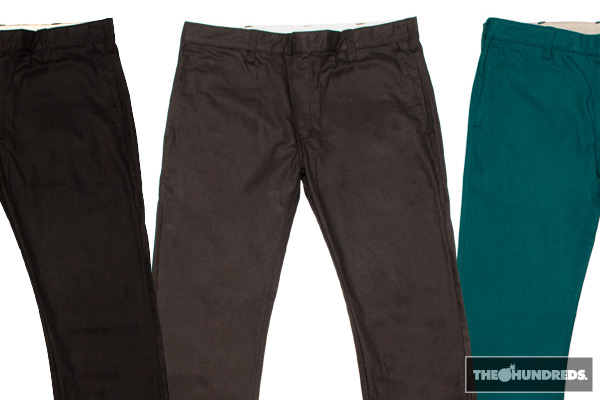 The ENDER stadium jacket, constructed of high-twist polyester satin twill, embellished with applique lettering. The same guy you grew up with, but I dropped the length and pared it down a bit for a more form-fitted silhouette.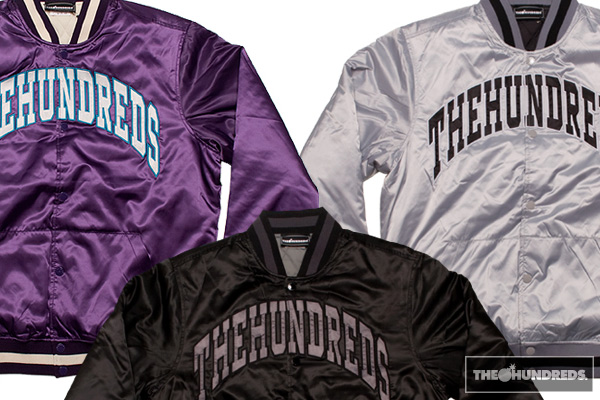 And, of course.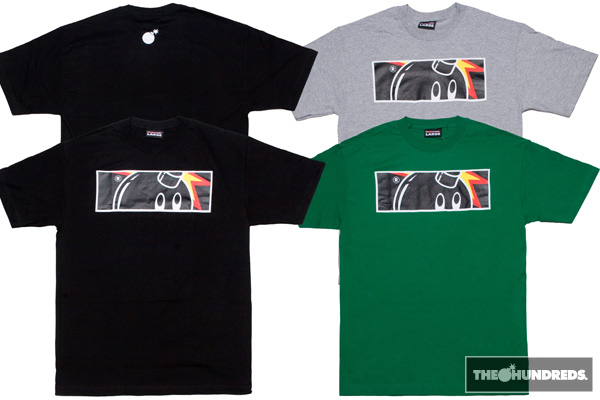 photography by Paul Sun and The Social Trust
by bobbyhundreds