Friday night, I find myself in Anaheim at underground music sanctuary, Chain Reaction. It's been over a decade since I've been back on these grounds, but it's for good reason. My buddy Toby from H2O is performing tonight, and it's a great excuse to be a hardcore kid again.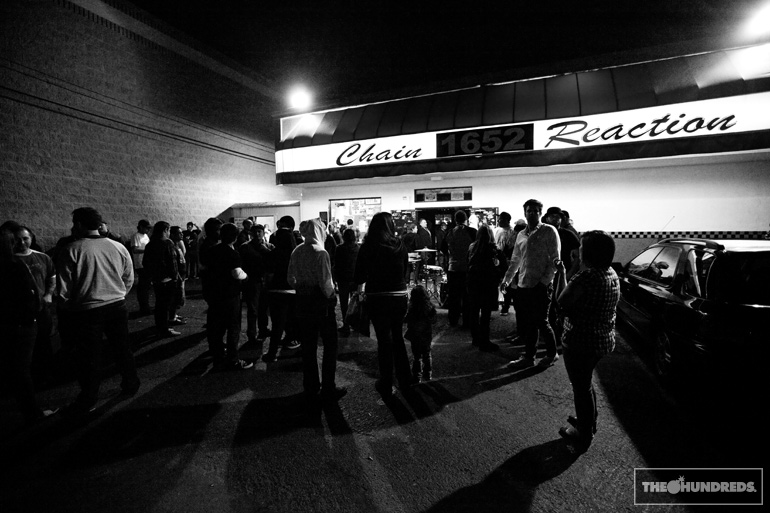 Here's some trivia. Why do we all in our company don the surname, "Hundreds?" Obviously Ben and I aren't related. The idea goes back to punk band members, such as the Ramones, who all adopted the same last name.. The reason why I tell you this is because much of the ethos of The Hundreds as a brand and entity was formulated around my youth going to hardcore/punk shows like these. Watch the kids, they're all involved in the performance. This isn't a typical mainstream concert where the performer's onstage, 6 feet above the crowd, talking down to his/her audience, separated by a barricade. Local punk shows look a lot like this, and it's all because in this community, the microphone belongs to you as much as the vocalist. At a hardcore concert, it's your chance to perform, there's practically no stage, and even so, you can jump up and be on the same platform as the band.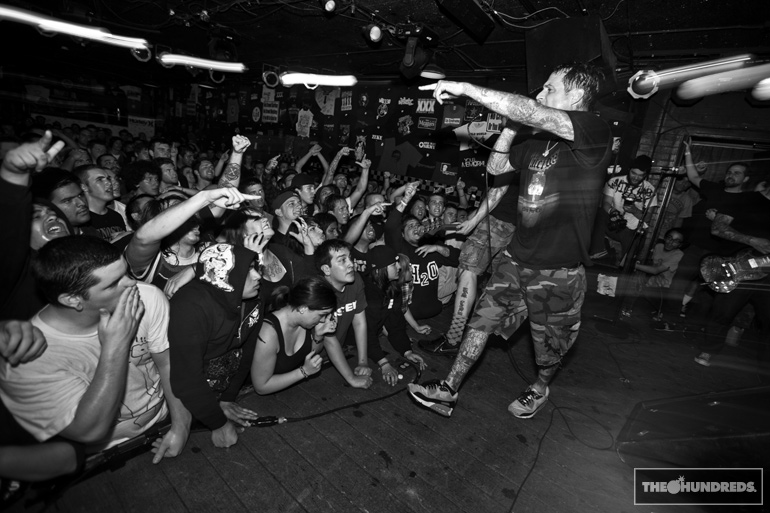 The Hundreds is built the same way. That's why this blog was initially created. Nowadays, it seems alien to have a clothing brand without a blog, but when we started, we had the web log to keep you (our supporters) on the same page with us on the day-to-day.. For you to be involved with us, because this brand is as much yours as it is ours in certain ways,.. I was just telling Toby that this is his stage, but for us, it's in the shops and through the website. It all comes from the same place though: the willingness to connect and dialogue with you, the fan.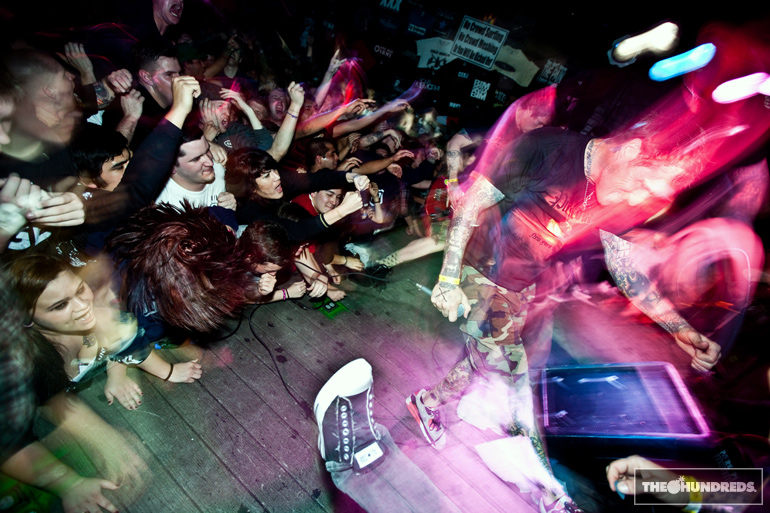 Toby Morse is lead singer of H2O, which has surpassed 15 years of making tried-and-true hardcore music. Toby himself is a devout follower of Straight Edge and some good ol' PMA (Positive Mental Attitude). Almost 40 years strong, mind you. If you don't know about Straight Edge, it was coined by Ian Mackaye in an old Minor Threat song, but its protagonists used it in the '80s to push a counter-counterculture punk movement of NO DRUGS/NO DRINKING. Many constituents also follow a strict vegetarian or vegan diet as well. Toby is a shining example of how far a positive pure lifestyle can take you. Although I can't claim Straight Edge myself anymore, those who once adhered to it, and especially those who stick with it for life, are some of the most motivated and successful people I know. Something about going against all those who already go against the grain makes you a pretty strong character.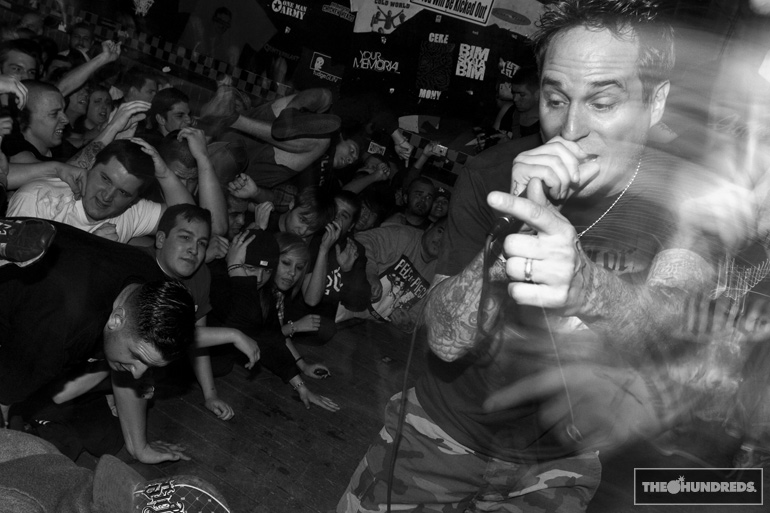 3 or 4 years ago, I forget now, The Hundreds did an official collaboration with H2O… Not just a band-inspired parody tee.. I gotta say it was one of, if not THE, first official streetwear/hardcore collabs. Since that time, I've seen so much crossover between the worlds, lots of TH heads in the crowd. It's amazing to see everything come full circle.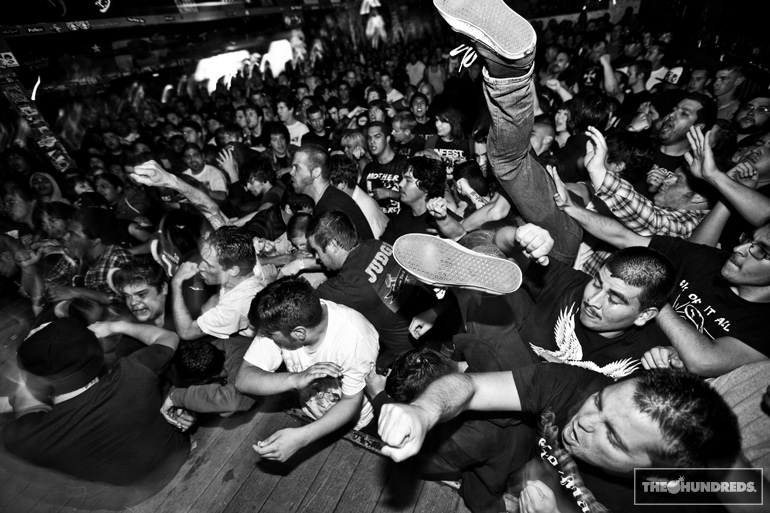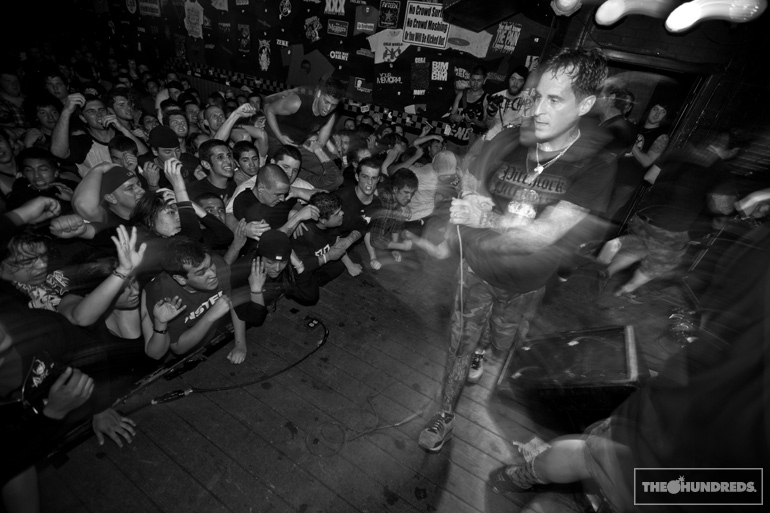 GO!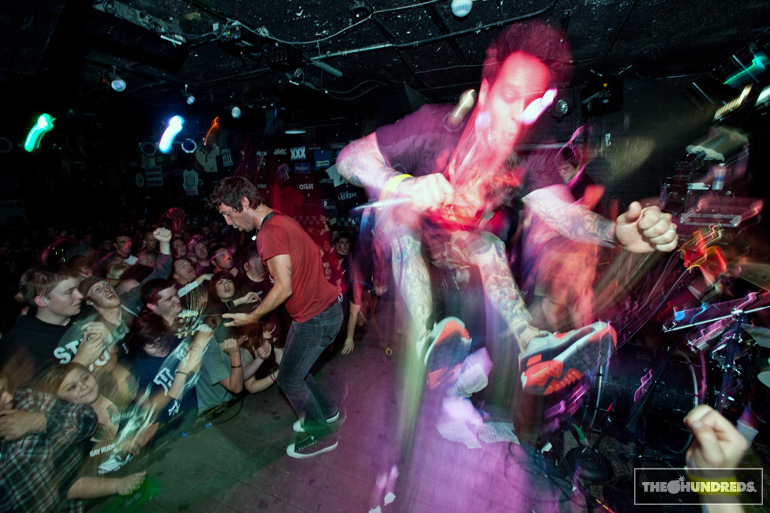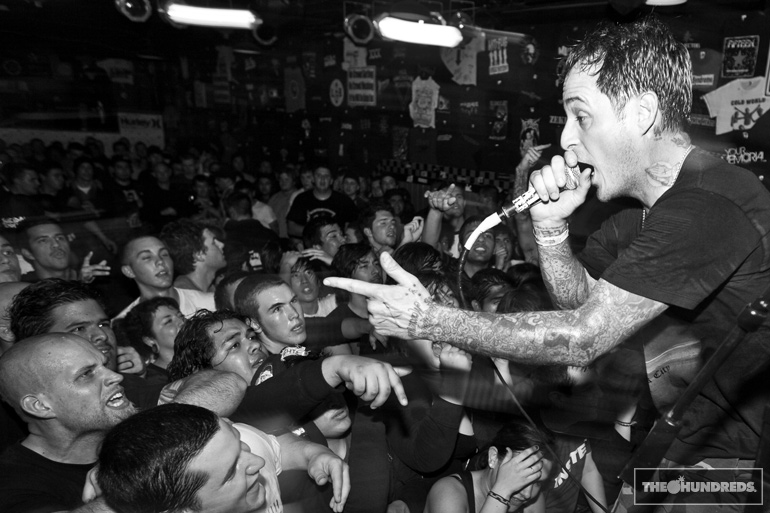 You know Toby's a sneakerhead right? Well, it's really about the Air Max's.. he's always been down.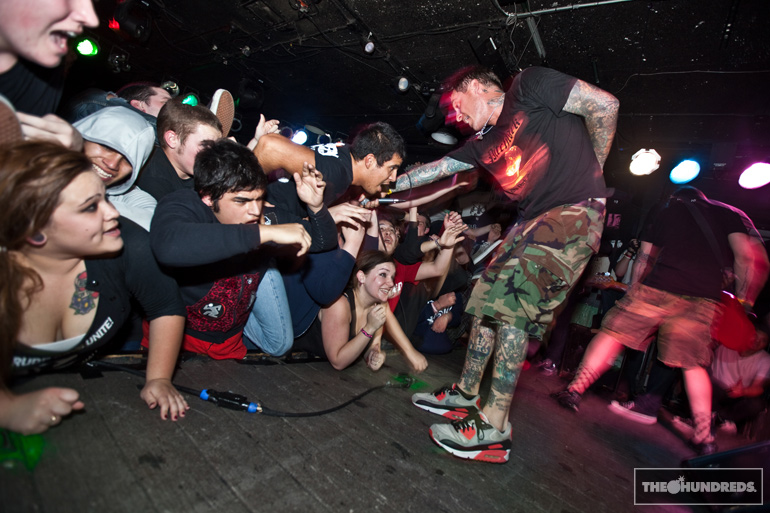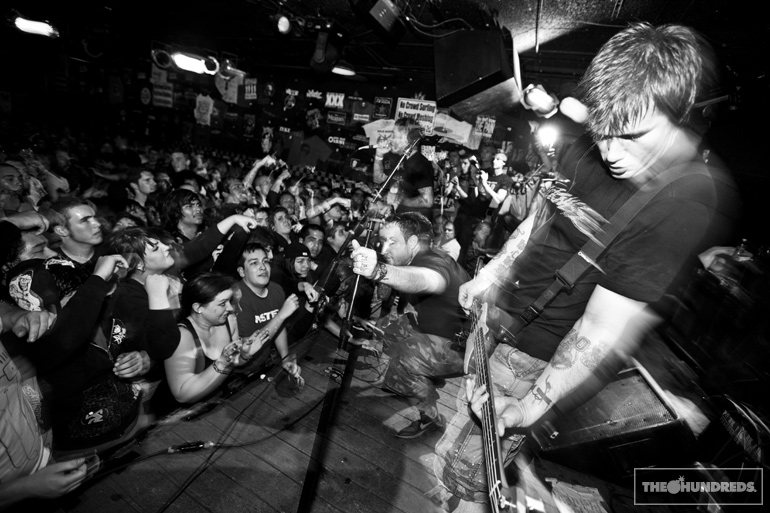 Yeah, that's my friend Morgan! She killed it, filling in for Skiba on "What Happened?," one of my favorite songs, just for the message alone. Watch the video and ask yourself.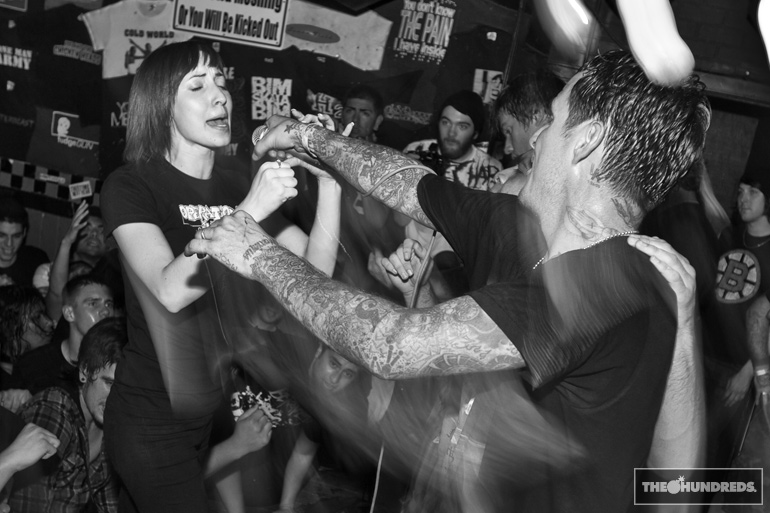 That face says it ALL.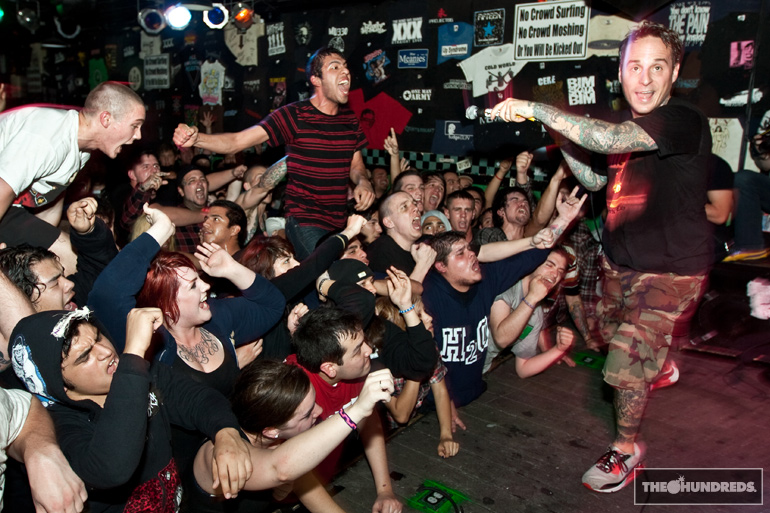 by bobbyhundreds