Speakin' of skate team, our team rider Owen and Jake stopped by to say whatsup. I know Jake's eyes are closed in the photo, but now that I think about it, I think they were "naturally" like that the entire time he was in the studio anyways.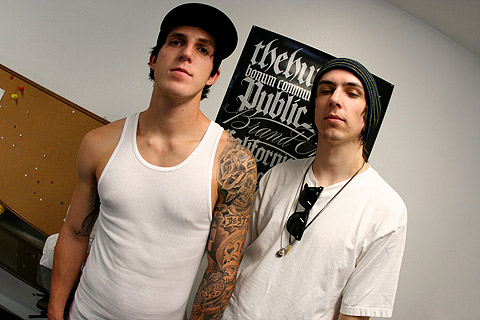 Not to be outdone by our friend in South Carolina, Owen finishes a close runner-up for Awesomest Tattoo of the Year with a sleeve of our Usugrow graphic.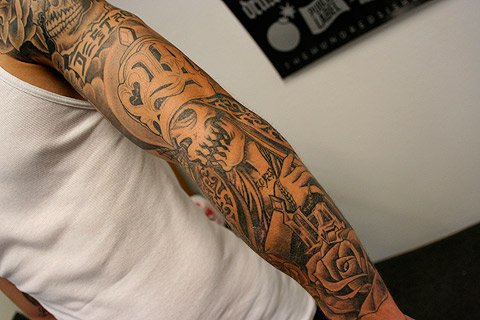 I know you're curious to see what Jake's eyes look like, so just go watch a Kevin Smith flick like Jay and Silent Bob Strike Back…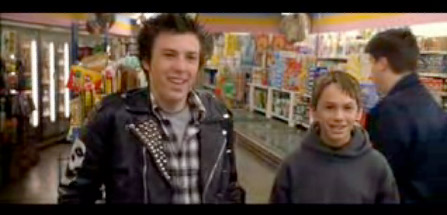 …or Clerks 2.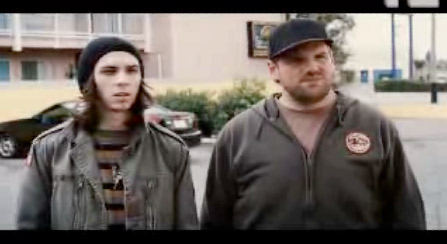 He's the kid who's always asking for nugs. Naturally.
by snootchiebootchiehundreds