The last time I was in Alaska was on a family trip in high school.  Of course we did all the touristy stuff like hiking glaciers, eating caribou, driving by bears on the road, watching bald eagles soar overhead.  This time around, I caught a different side of The Last Frontier.  One in which Alaska wasn't such a faraway land with bizarre customs and alien creatures.
Alaska was not unlike anywhere else in the world. Alaskans not so different from you and I.
There are more shared commonalities between us as people than divergences.  And it's important to remember that just because someone is thousands of miles away, that doesn't mean you aren't both human, with challenges and goals, hardships and winnings, aspirations and opportunities for success.
I had expected to travel to Bethel and run into Ewoks, hunt for food, and teach the indigenous peoples how to make fire.  But what I found were bright and intelligent youth, happy and brave, ready to take over the world.  The sky's not the limit, it's the start.
Oh! And guess who I finally ran into?  Alaskan photographer and documentarian, Jovell Rennie.
I first discovered Jovell's work through his Instagram, and since that time, have become a big fan of his photography.  Which is why we are bringing him into The Hundreds family upon launch of the new website.  So be prepared to see a lot more of Alaska on The Hundreds.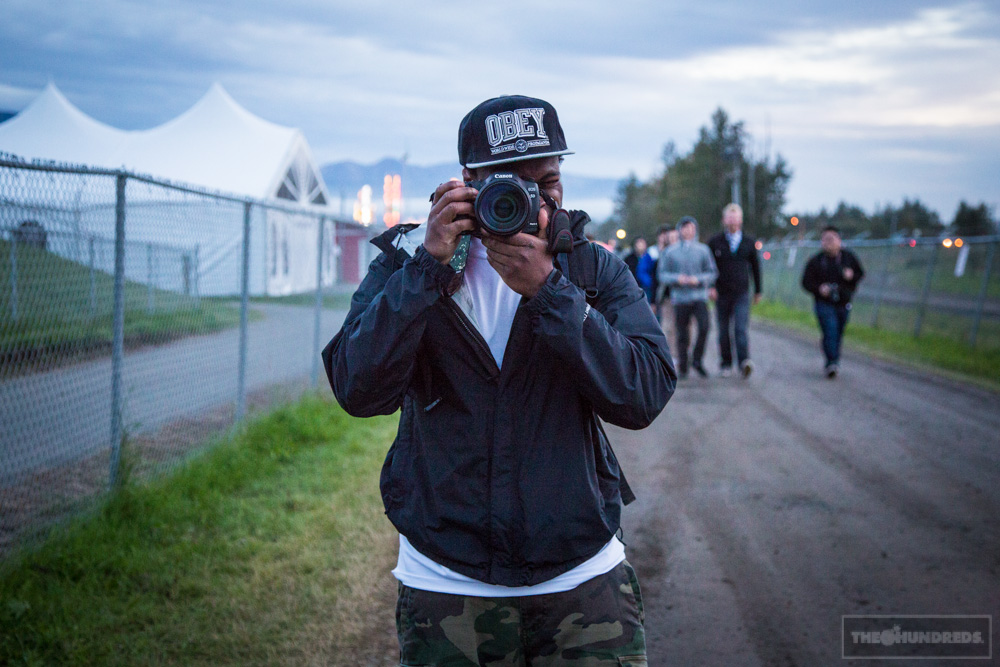 Once again, ANYONE ANYWHERE can do ANYTHING.