The L.A. Times had a nice little mention of us in the Sunday paper's IMAGE section, which you can now peep online HERE (along with a photo of Switchforeshadowing some of our Spring 2009 season).
They also have a great write-up today on one of our most revered artists,Robbie Conal, who's working up to the opening of his 30-year career retrospective show Robbie Conal: No Spitting, No Kidding, Saturday night at Track 16 in Santa Monica. If you have a moment, you should read the article, and gain some insight on Robbie's brilliant career.
Looks like his "W's Dumb Down Decade" has come a long way since I first saw itlast December.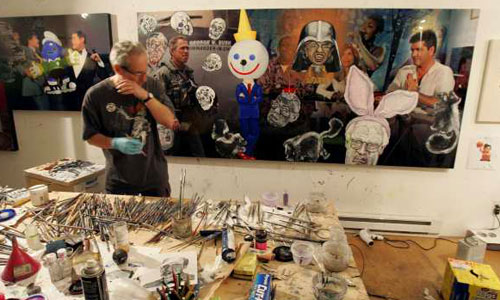 by bobbyhundreds