It's time for the semi-annual Magic Trade Show here in Las Vegas, and we're reporting live from the frontlines. All is not quiet on the Western front.
Ill Bill (La Coka Nostra) has got the biggest LCNxTH tee we made. By far. If I wore that thing, I'd look like Orko. Or Alvin Chipmunk.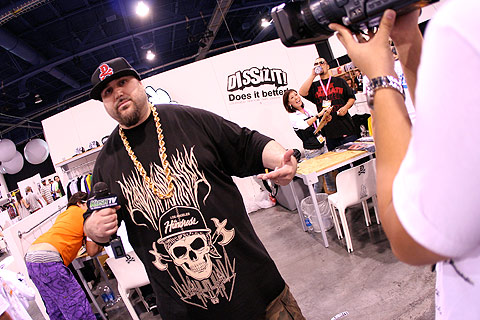 Lydia (on the left) is chasing her dreams with the debut of her label Purple Cloth. She cranks out all the designs, graphics, patterns, and cut/sew herself. Plus, her booth has the best candy of the show. Sour candy, jawbreaker candy, gummy candy, eye candy, whatever you want.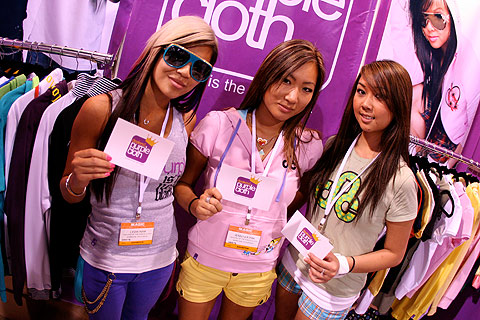 It wouldn't be Magic without Ben Baller (LRG). This time, I caught him in front of a traveling camera crew, shooting his own reality show. It's about time!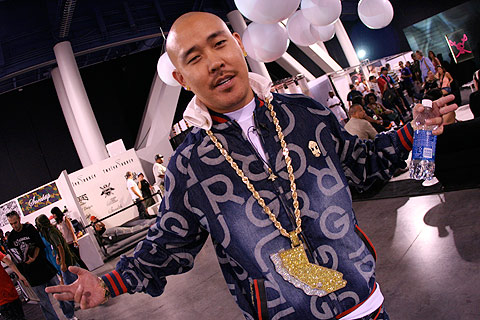 The Antenna crew getting their field research on.. riding that fine line between what's now, and what's next.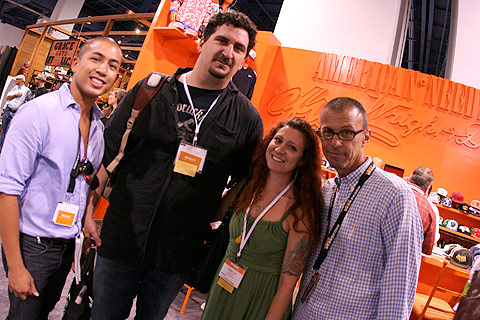 Speaking of what's now and what's next, Jason (Flying Coffin)'s almost like a fish out of water here. A fish with the sickest t-shirt graphics and most complicated printing, that is! Attn: Buyers, if you don't know about Flying Coffin, then you need to stop everything you're doing and punch yourself in the face with vigor.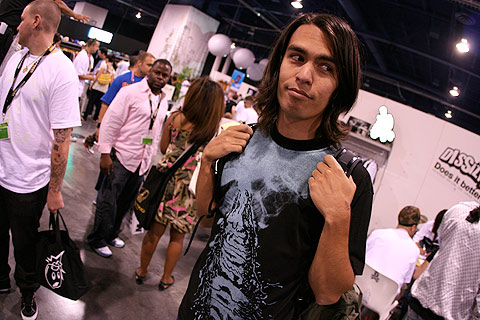 Even in Las Vegas, I can't get away from this guy. DJ Gomez Warren!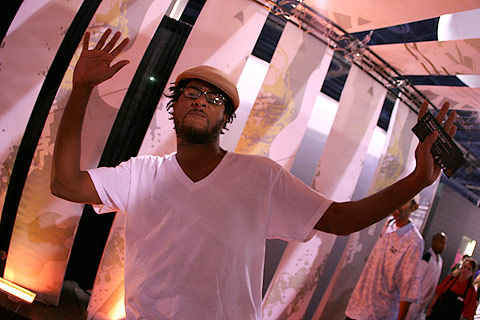 Twelvebar's chillin'.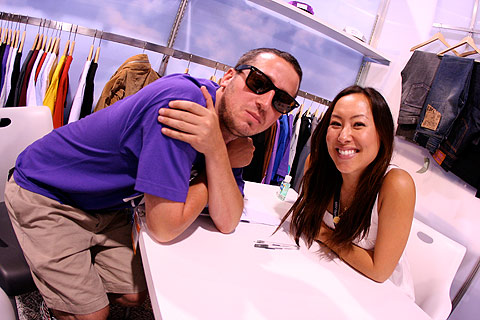 One of my favorite Japanese brands, both for designs and for the dudes behind it: Lafayette.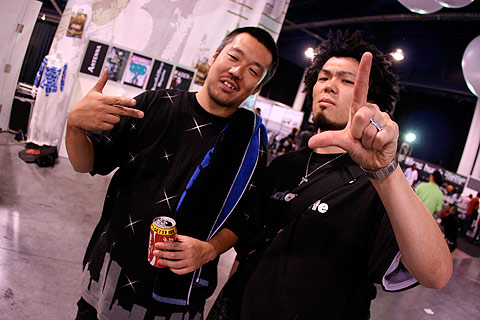 by bobbyhundreds