I spent the afternoon at Bryan's house, photographing and interviewing him for an upcoming project from The Hundreds. Bryan Greenberg is an actor, you may have caught him in TV shows like "One Tree Hill" and "October Road," or films like "The Perfect Score" and "Bride Wars." Personally, my favorite work of his is "Prime." It's a good one, plus his mom is Meryl Streep and he dates Uma Thurman in it, which is a good spot to be in.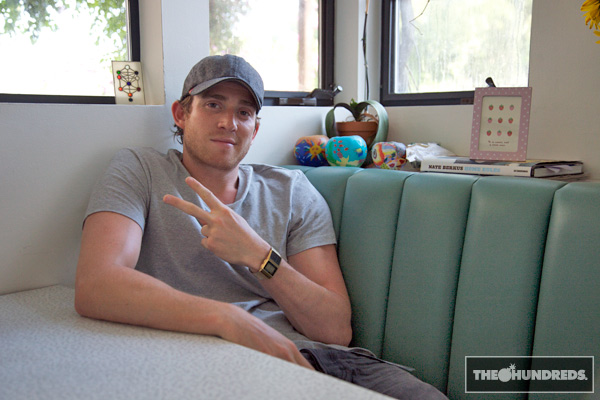 Anyways, Bryan's got a good thing coming, starring in an HBO series called "How to Make it in America" that's currently in production. It's done by the same guy who did "Entourage," maybe a little bit of the same vibe, but on that New York hustle. Plus, it's all about him being a startup fashion designer, burnt out on an enviable sneaker collection, and immersed in East Coast skate culture, so you'll find plenty of crossover references with our little world.
Oh yeah, and Bryan's a musician as well.. His summer tour kicks off on Thursday night in Hermosa Beach. Click HERE to learn more about Bryan's music and schedule, and stay tuned to The Hundreds to find out what happened with today's interview/shoot.
by bobbyhundreds