On Saturday night, Alyasha (Fiberops) invited us down to the Redwood Bar for Bop N Stomp Records' CD release party. Upon arrival, The Sidewynders were wrecking shop.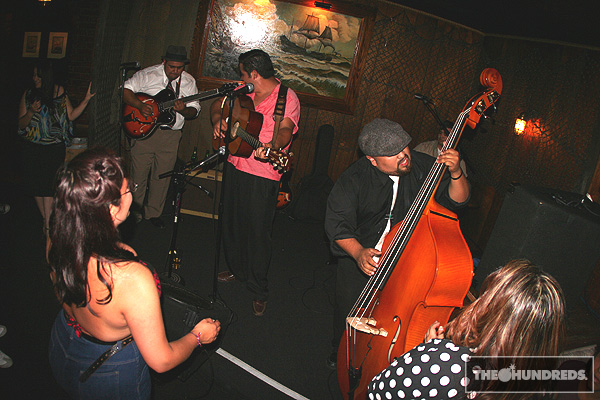 DJs Juliancito and Stack Aly DJ'd between bands. Julian, Aly, and Fernando (not pictured) are behind Bop 'N' Stomp Records, and their new record's entitled "SHAKEOUT!," showcasing their roster of artists including Los Boogie Boys featuring Pachuco Jose, The Bop-Tones, and Atomic Three. I listened to it, oh, about 47 times in a row today.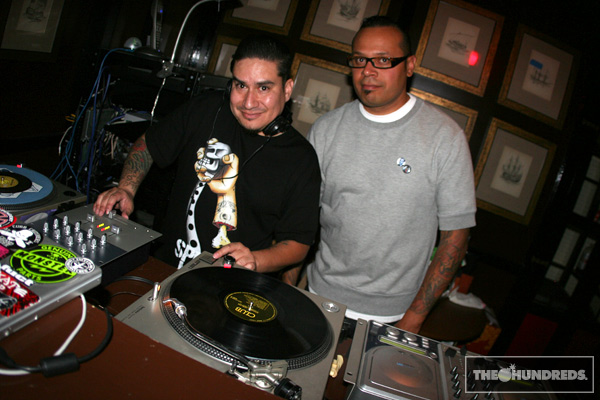 Lady in red.
I just heard Jon's chin hit the floor.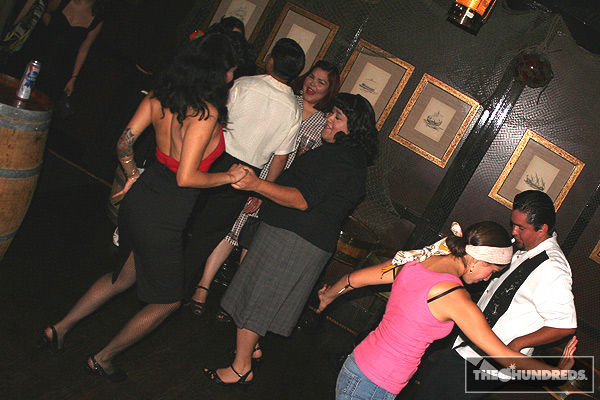 The lovely ladies of Rock N' Roll Stripshow.
I just heard Jon's body hit the floor.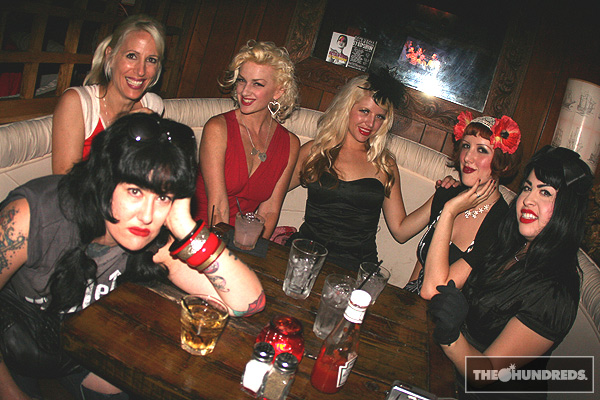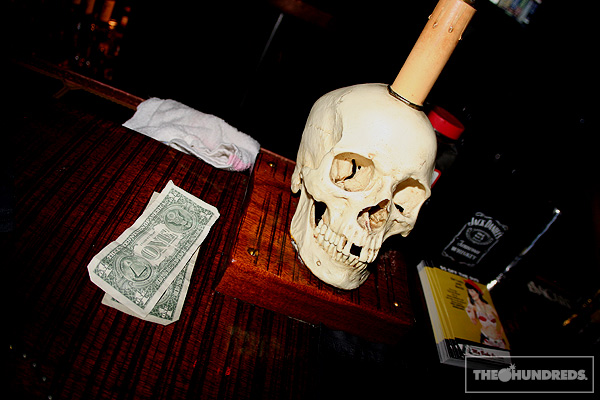 Every month, Aly and Fast Eddie throw "LURKVILLE" at the Redwood, with the best in Garage Rock, Rockabilly, Jump Blues, the whole 9 yards. Supposedly The Hexxers are up next!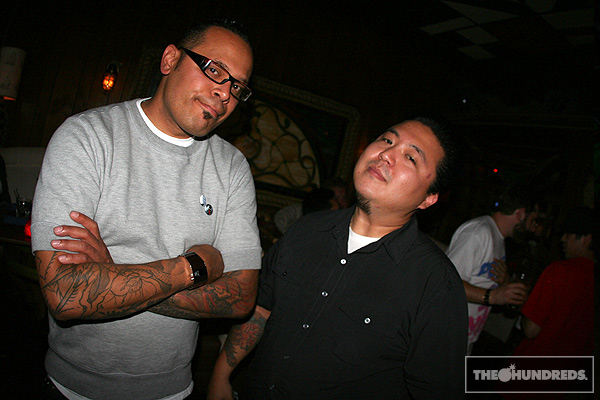 by bobbyhundreds