Wherever you go in San Francisco, Adam will be there.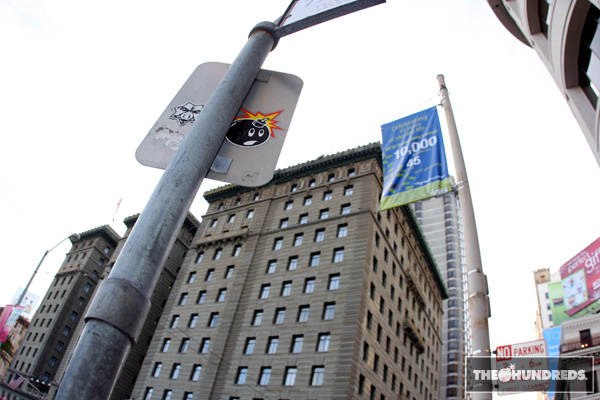 This mural was on the wall adjacent to the warehouse sale at Milk Bar on Saturday. Kinda rivals our Loch Ness Monster, but not quite. Hardy har.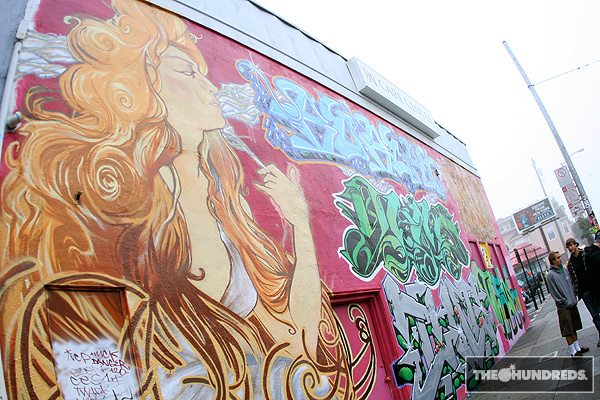 There's something to be said for perseverance.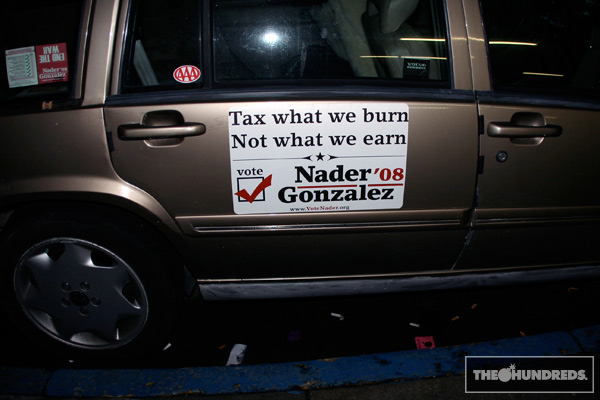 This is what your laundry clothesline would look like if all you wore everyday was dead animals.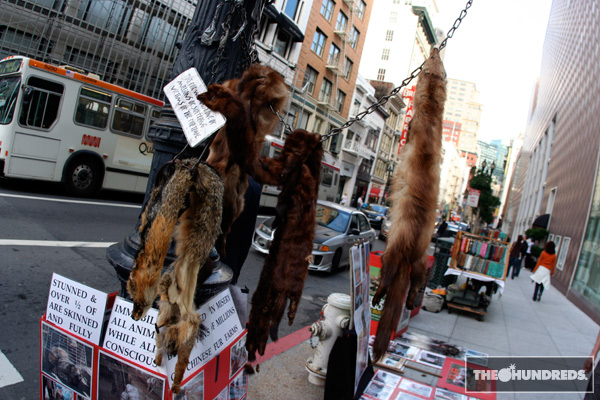 I saw this guy out back pile-driving a cocker spaniel.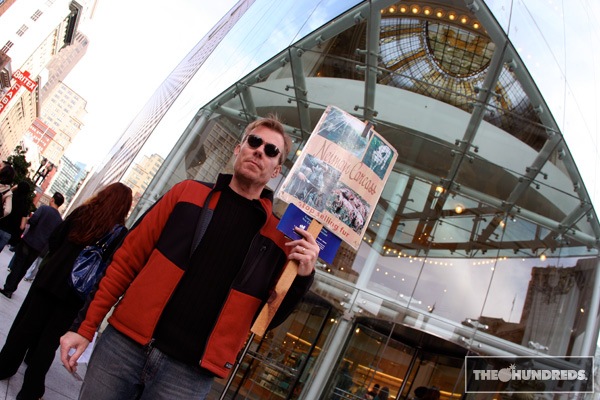 I found the world's worst model.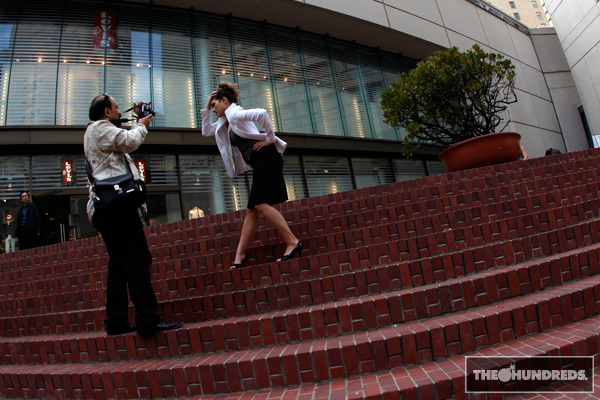 Cardiel came. Cardiel saw. Cardiel conquered.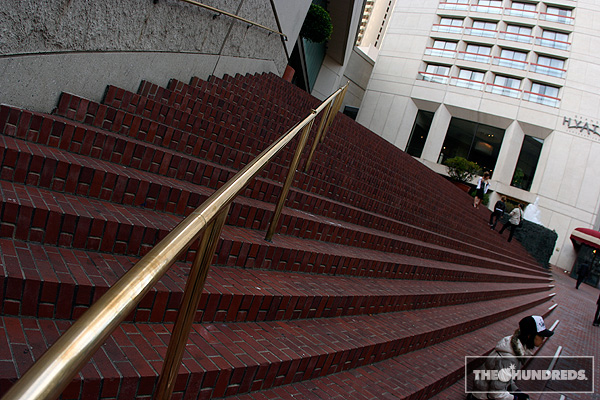 Awkwaaaaaard.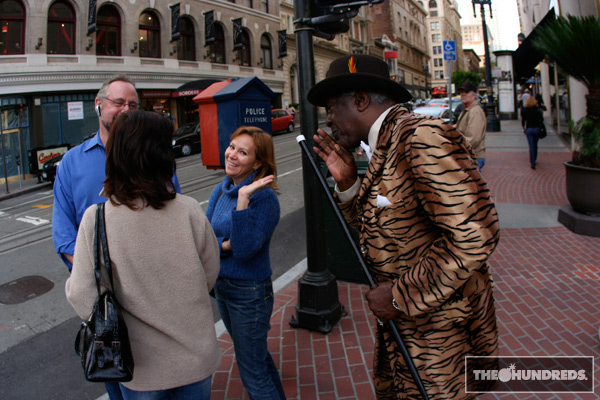 I feel underdressed. Don't those guys get to carry swords? Dope.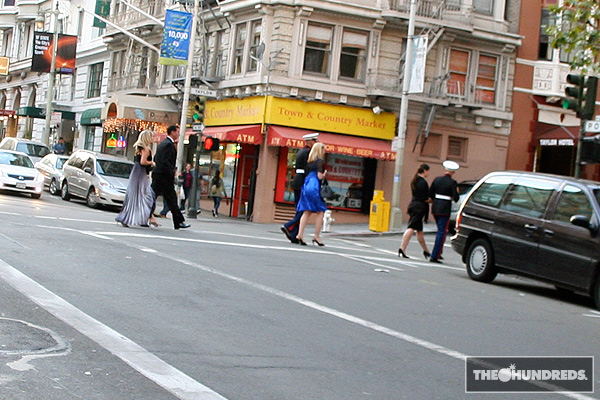 You know the reality show thing has gone too far when they're halfway through the second season of "Stoicism: A Day in the Life of a Lightpole."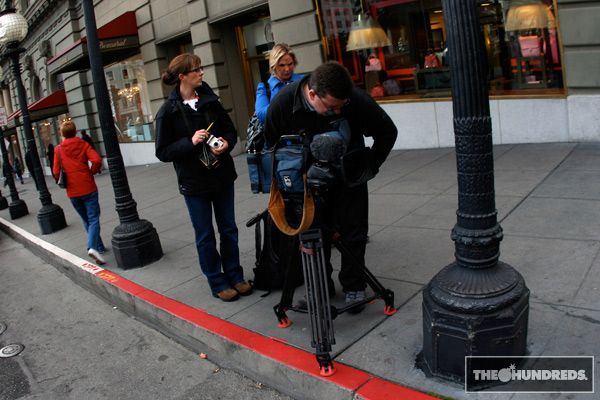 by bobbyhundreds