Continuing coverage from The Hundreds San Francisco.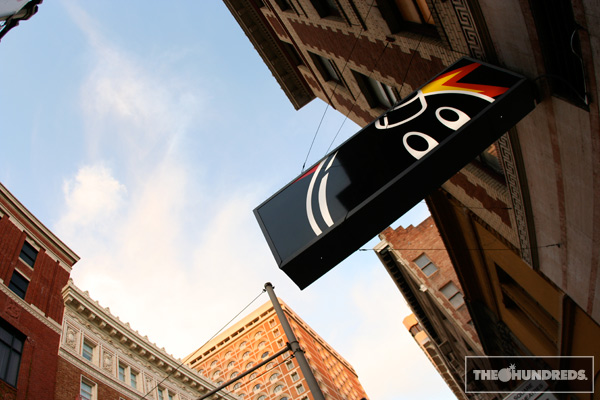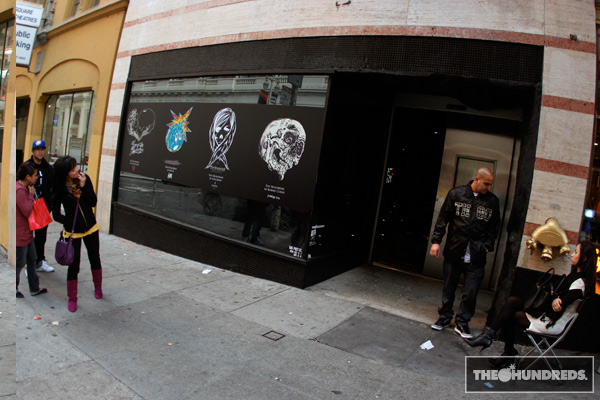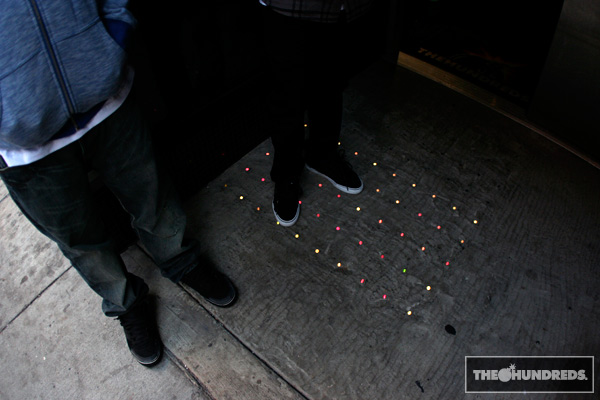 The Hundreds Gives Back!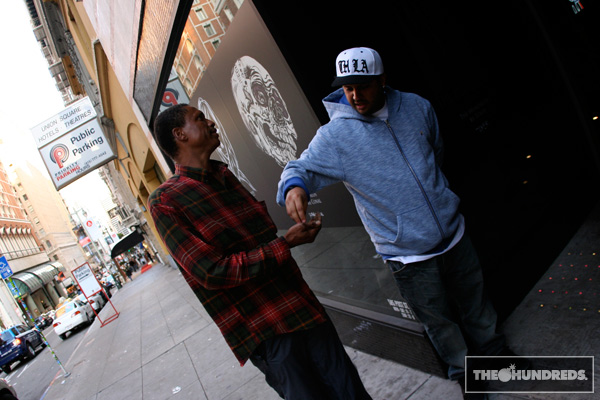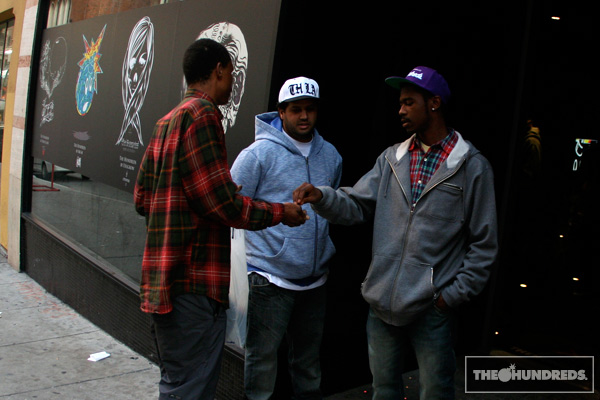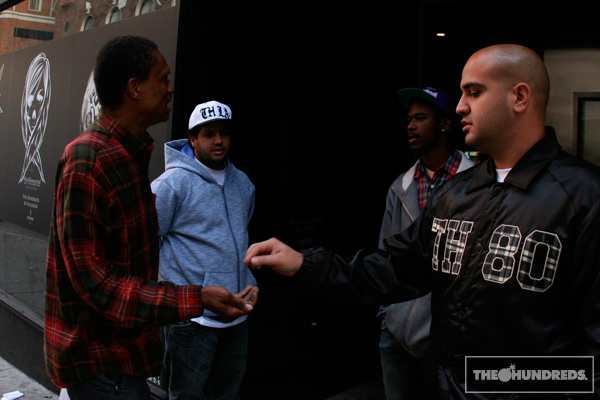 Micah signs his first autograph. Get used to it, Aza!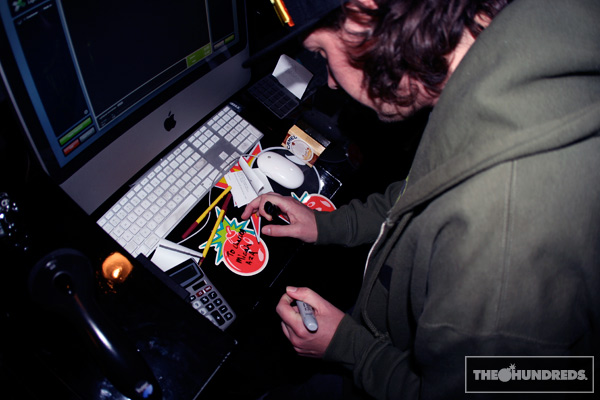 Pillows hit both stores Thursday morning.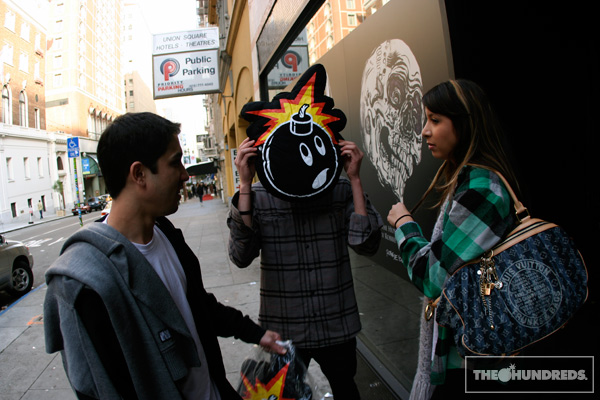 We ran into Niq (on the right) down the street at Niketown. Turns out that he's the creator of Diamond's "Lil' Cutty" mascot. Big thumbs up.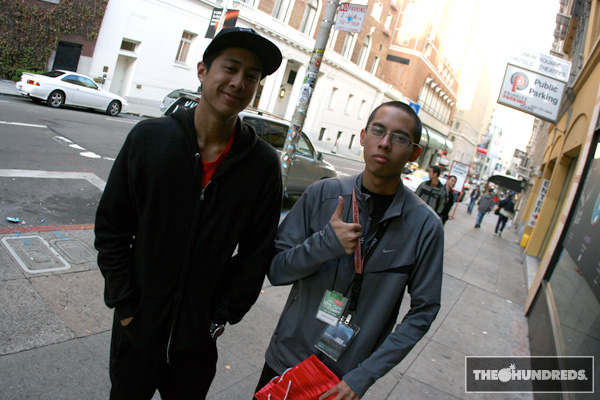 15 years ago, Julian was in Queen Latifah's "U.N.I.T.Y." music video. See if you can spot him. (Hint: Check Tony's blog).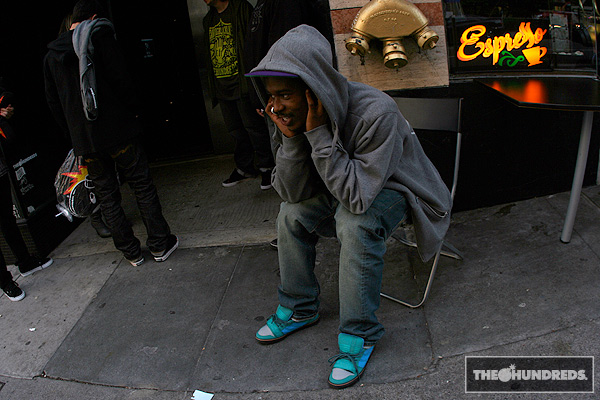 POST on the POST on POST.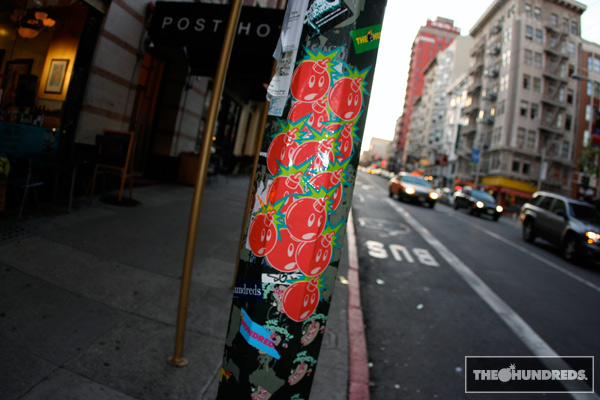 by bobbyhundreds