So Thursday, we swing by the Roosevelt Hotel. That's Ben. He's suited up in the limited The Hundreds' Gold & Purple Adam t-shirt.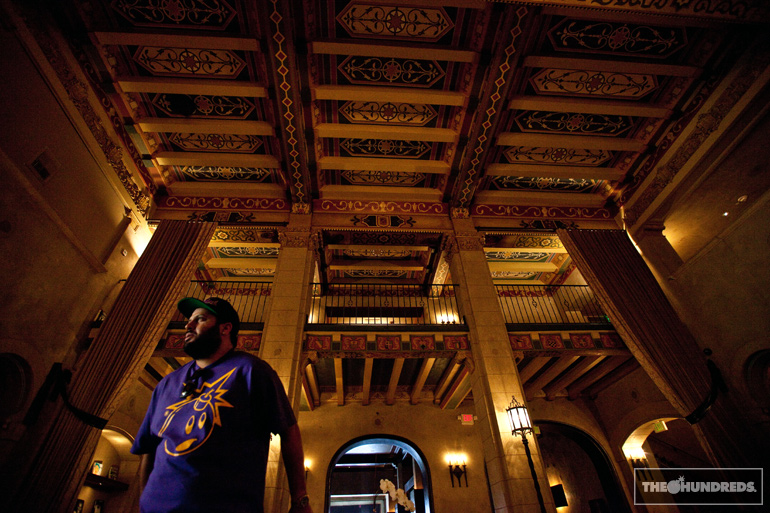 Lunch at All About the Bread with Jensen (1988 Gallery) and Tal. I was very happy with my caprese sandwich.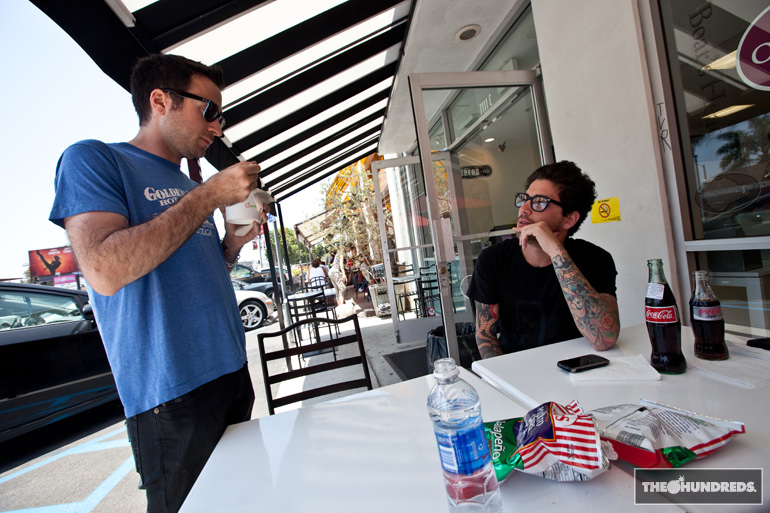 Just a few hours later, Snoop takes this photo with his sons Spanky and Rook, both rocking the Gold & Purple Adam. As you may have heard, Lakers take the victory to seal the deal.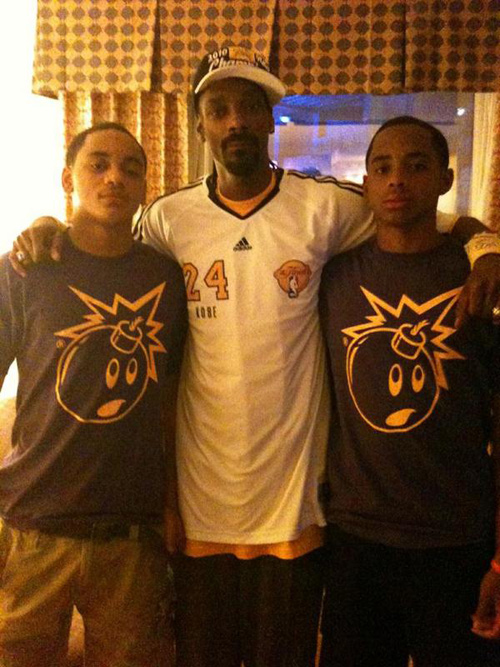 So today at lunch, we're at Blossom in downtown LA. There's Natalia Brutalia in the middle, in a Pat and Keith sandwich. Natalia runs the new MEOW page on our site, and she just posted her first RIGHT MEOW interview with Dirt Nasty. Read all about it.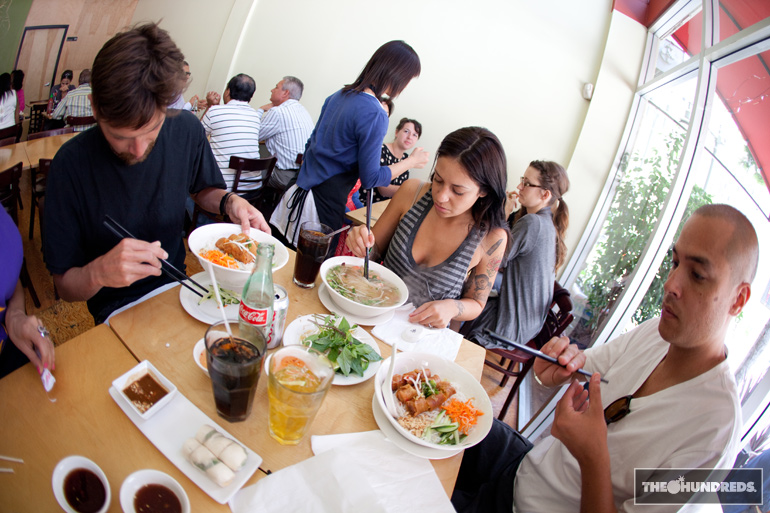 And Kimiya is miserable. She and Ben had a bet as to who'd take home the NBA trophy. You'd be surprised, for being an LA-based brand, how many in our crew are diehard Boston. Judging by Kimiya's ill-fitting Gold & Purple Adam, not to mention her desperation, it's obvious as to who won.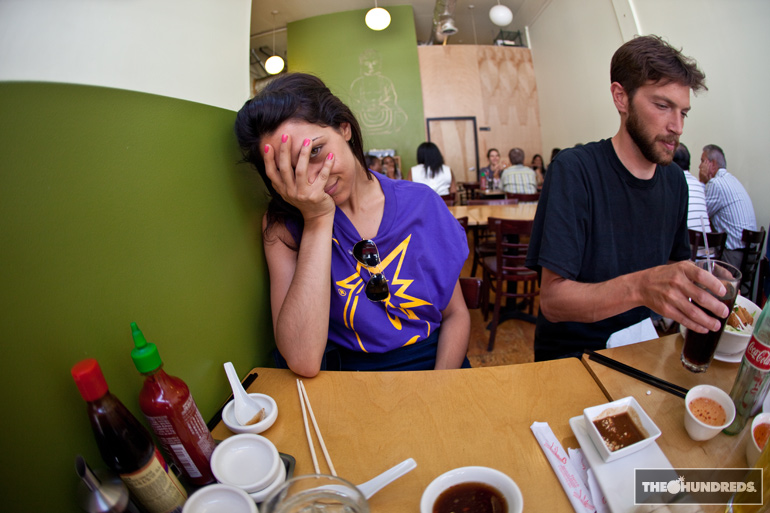 photo of Snoop & kids courtesy of Snoop Dogg
by bobbyhundreds