Tonight at Known Gallery on Fairfax, Revok and Saber converge for a dual show, unprecedented and unparalleled. Arguably the two most widely celebrated, recognized, and renowned modern graffiti artists in the world, this is an exhibition arriving with much anticipation and fanfare in street culture and the arts community.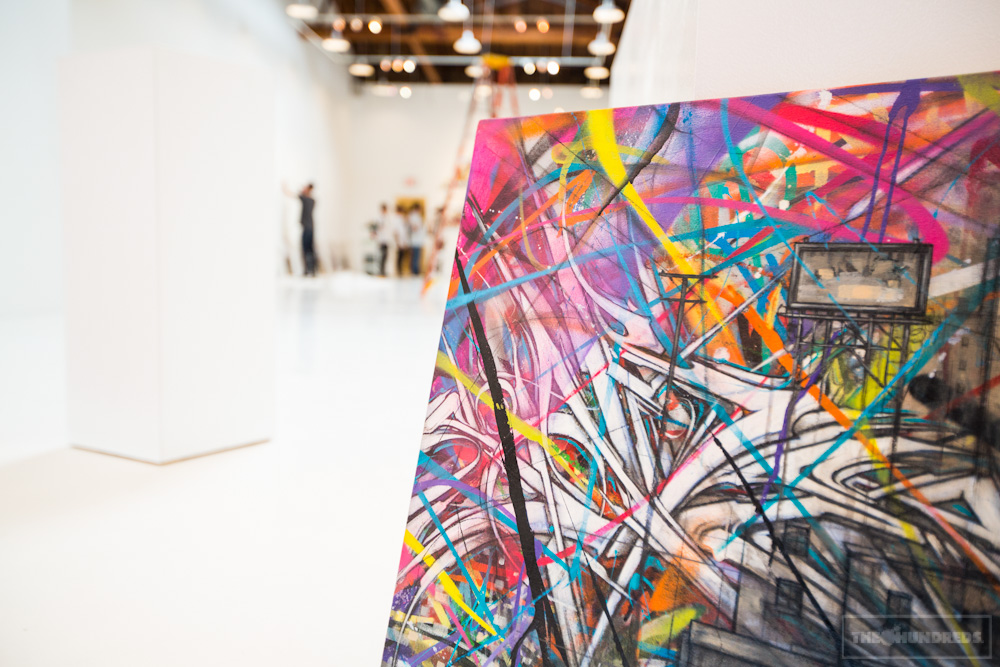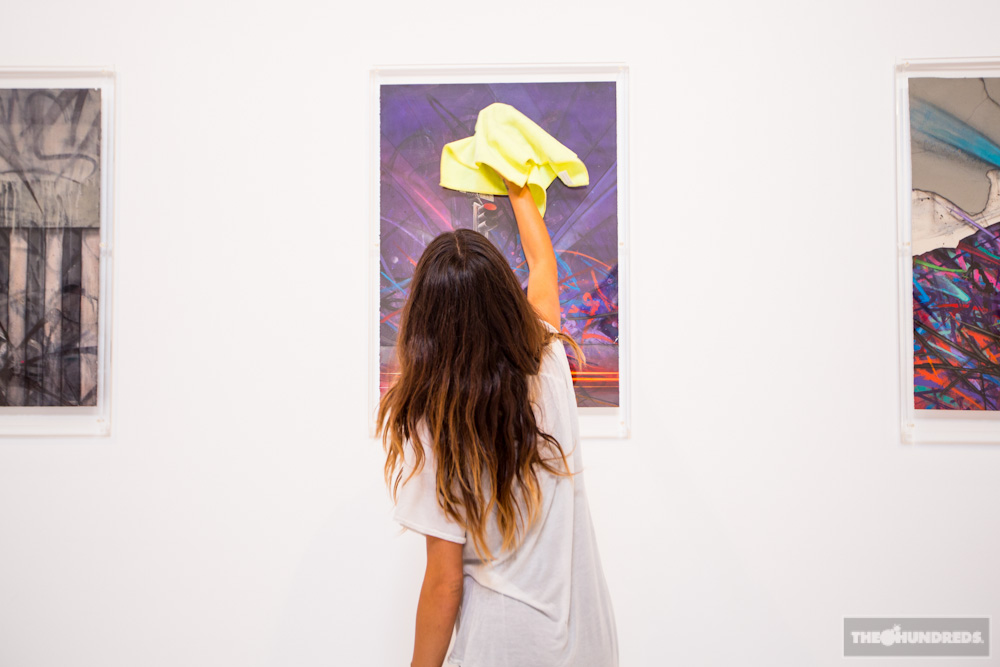 Saber's contributions are an analysis of Los Angeles' complicated layers. He stresses the importance of portraying the artist's perspective. These paintings are his understanding and view of life, history, and the city he loves. The artist has been through so much — his entire crew has — to pursue art amidst a harsh lifestyle and acerbic community. All of that is bottled up and spilled across these works.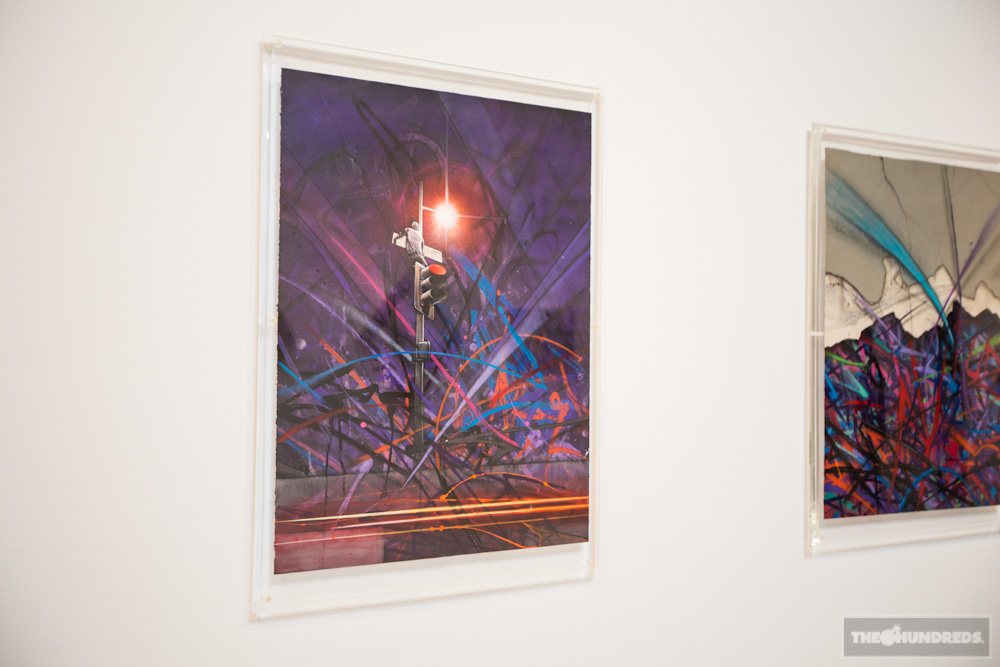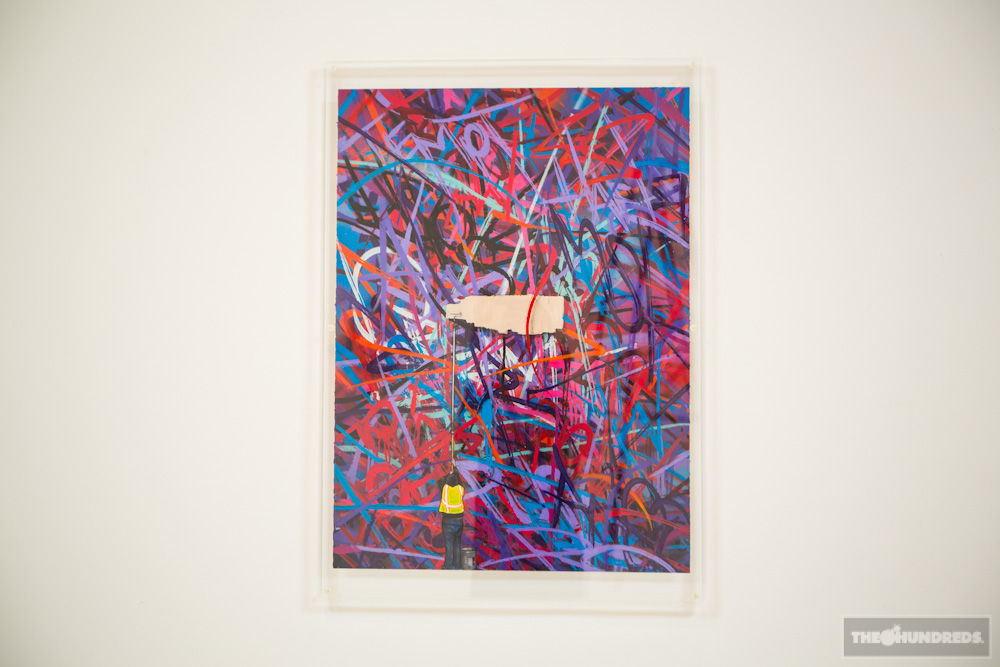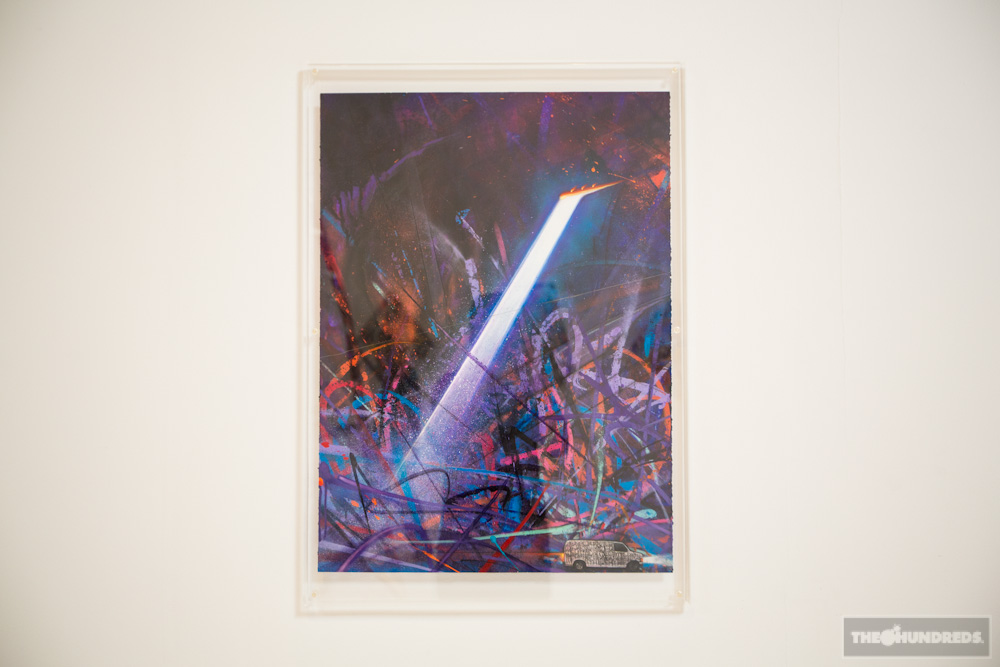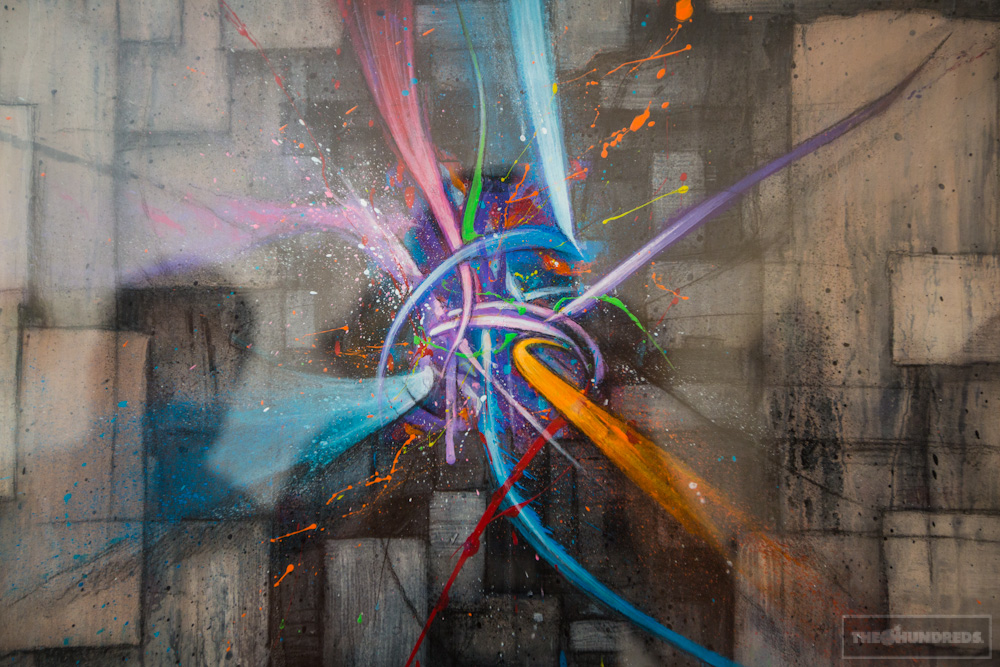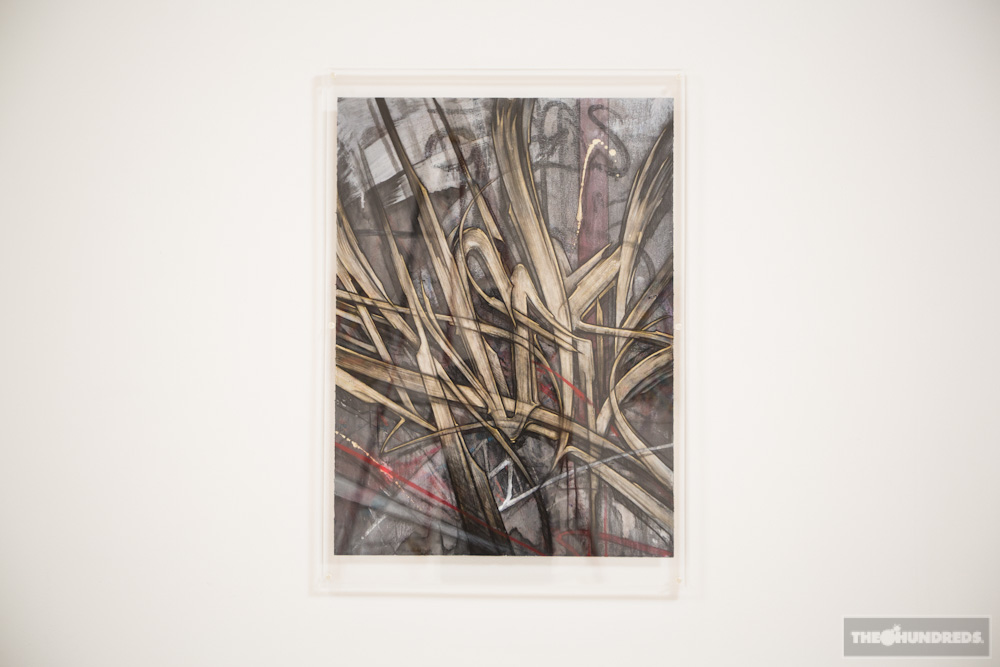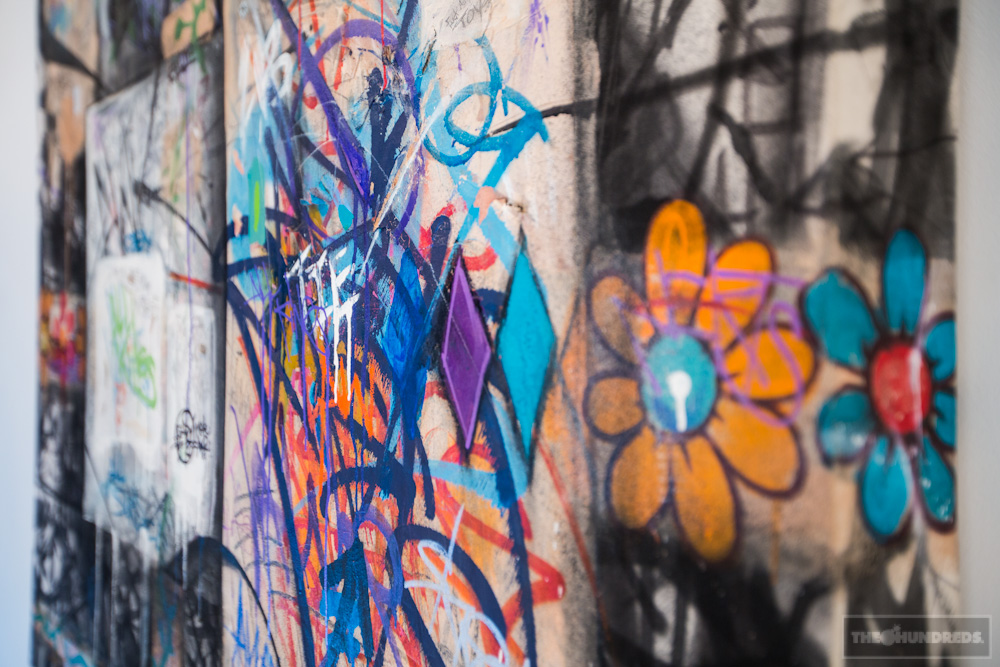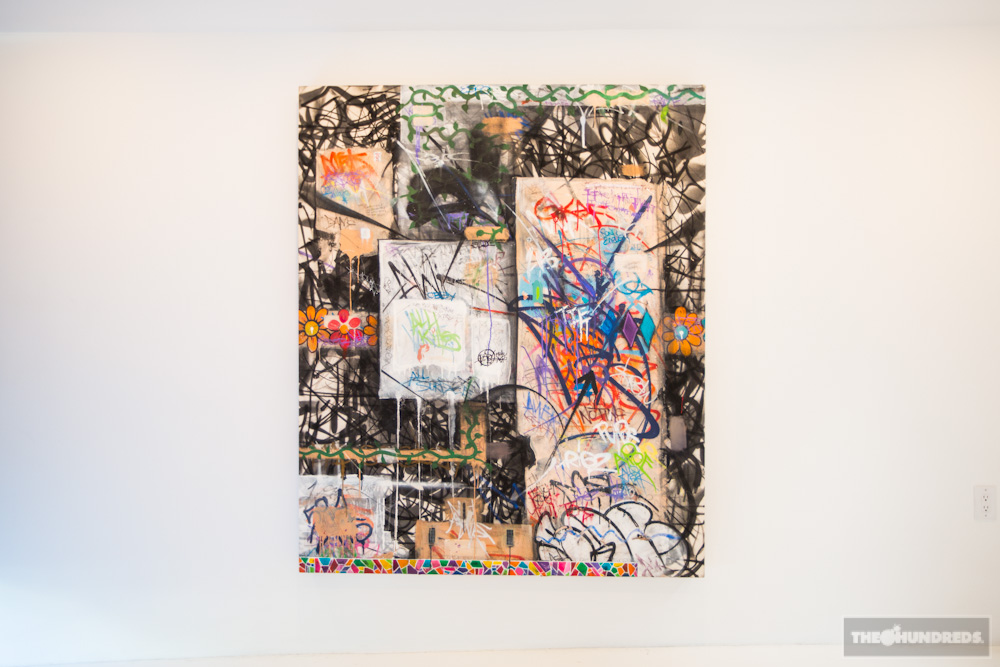 Revok makes his offering to Saber's crowned painting.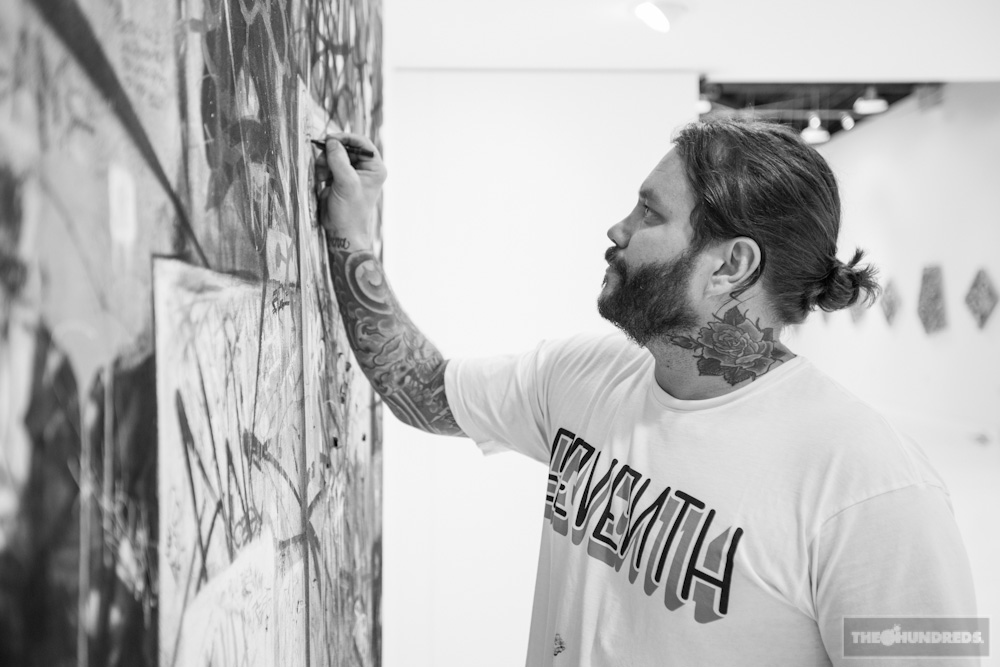 In the back room are grids of photographs, documenting the thousands of murals and painted pieces Revok and Saber have fulfilled over the last two decades.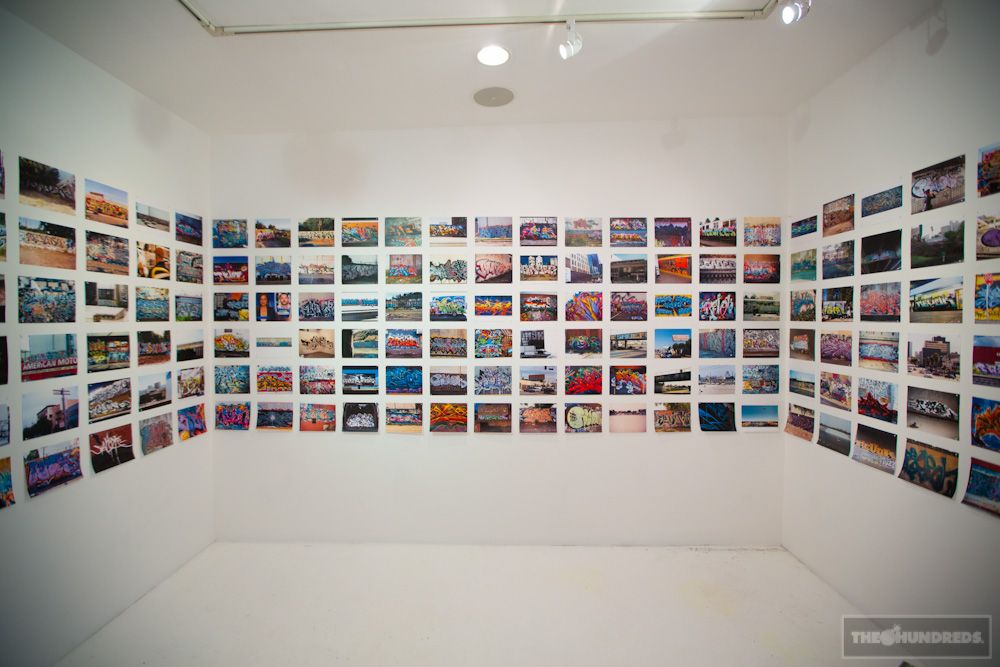 These ephemeral masterpieces were blasted all over the world, immortalized in photographs and stashed away. There are so many, that Revok doesn't even remember doing some of them.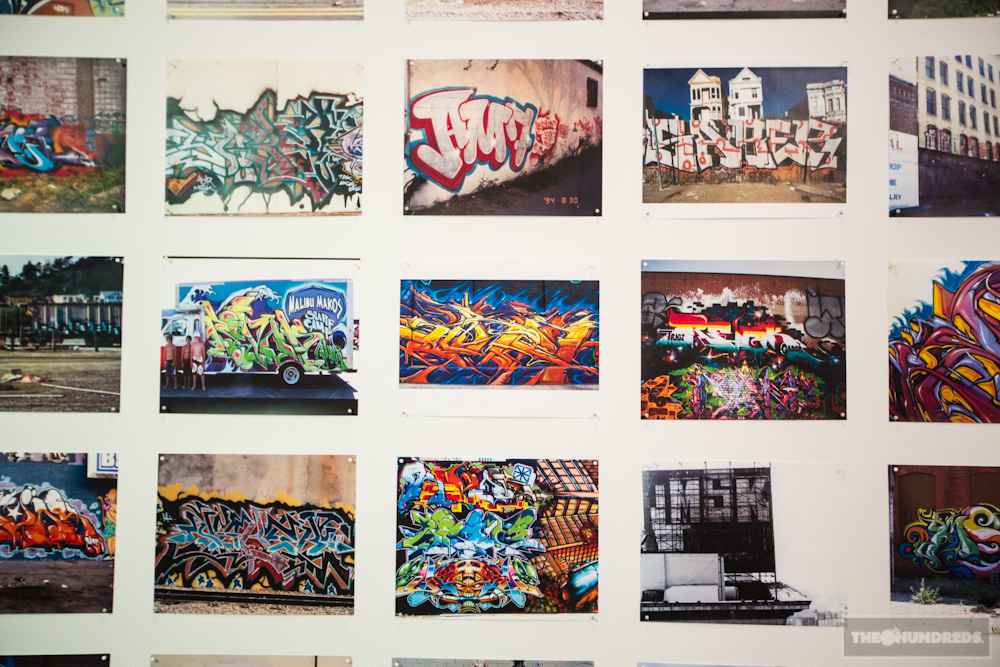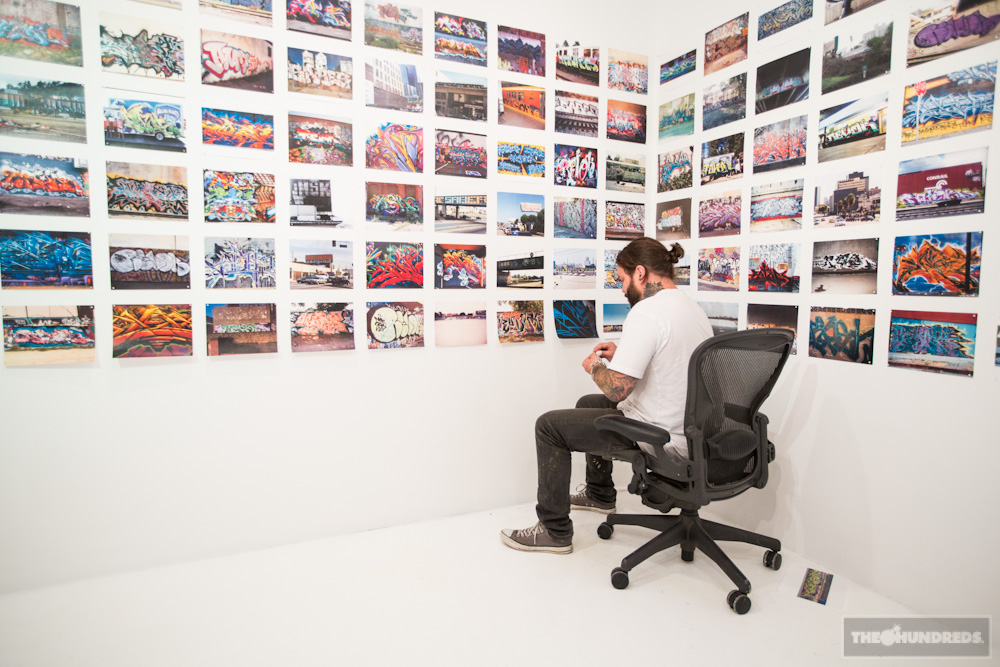 Revok's side of the show is dedicated to these wooden installations — amalgamations of broken street signs, pieces of abandoned churches, charred skeletons of severed banks. Now a citizen of the fallen city of Detroit, the artist hunts and gathers around the city for remnants of life and stories past. These components are unique, one-of-a-kind, and impossible to recreate by any medium. But they tell a story, of the lives that are imbued in the wood grain and the people's history that is warped into the cracked and peeling layers.
So Revok's show is also about layers and of texture. With intricacy, these stripped excerpts of a human existence are mixed together to create wholly new and beautiful art.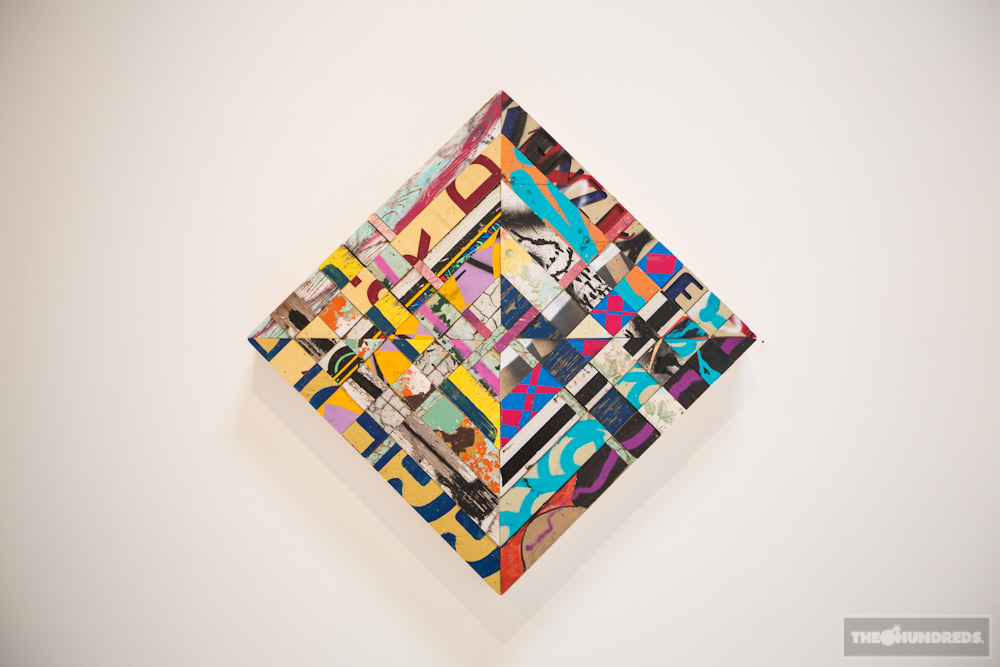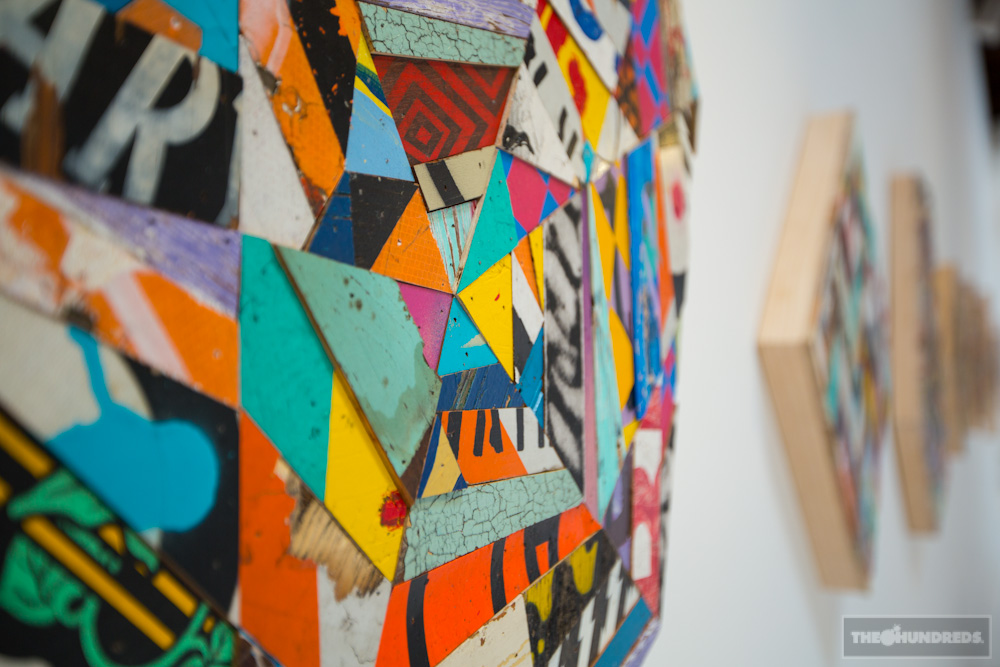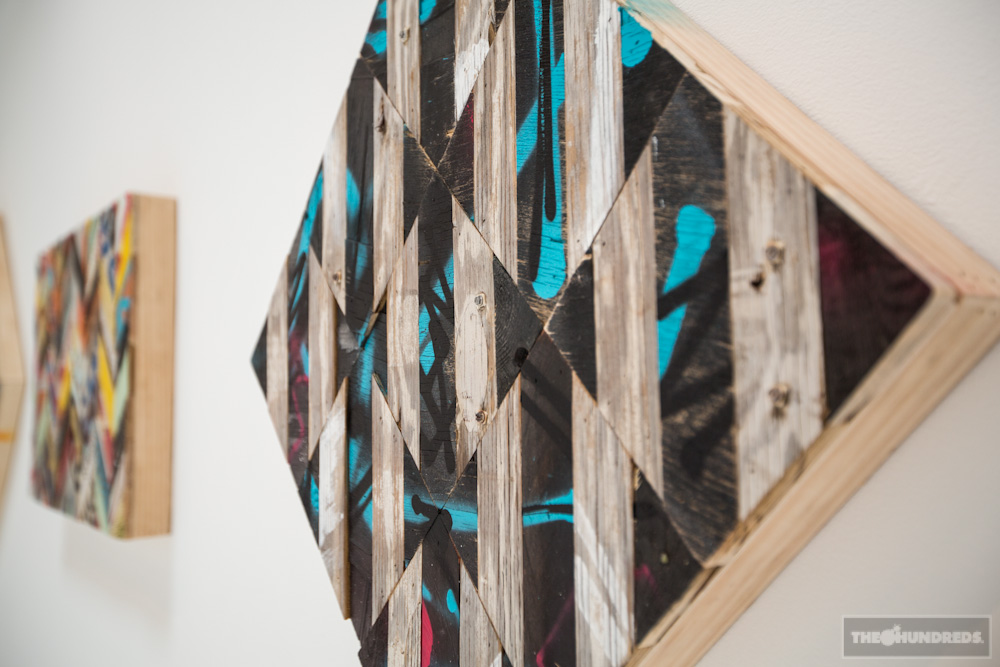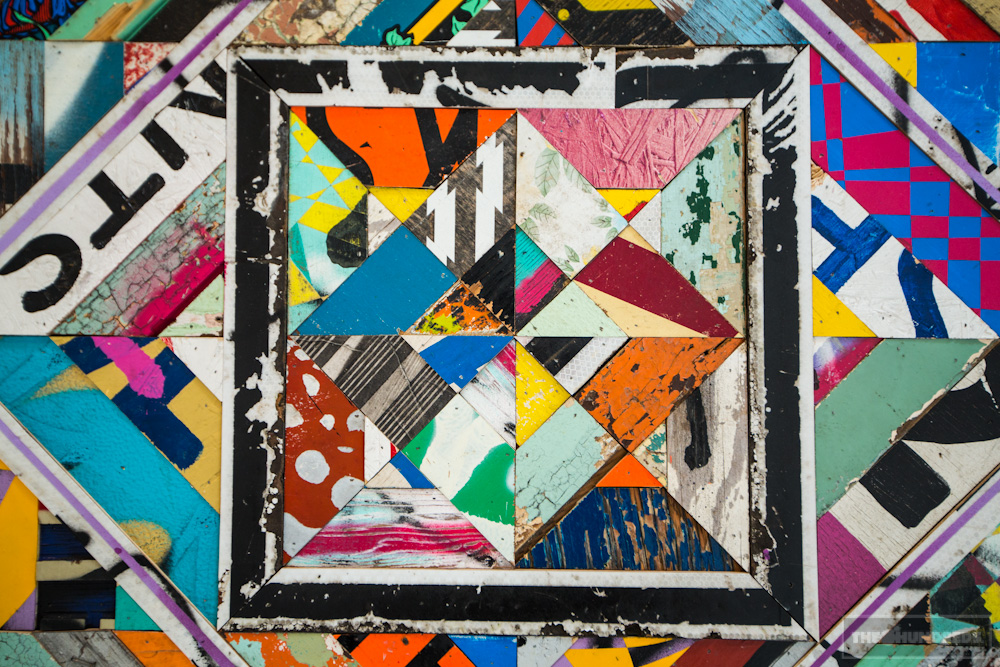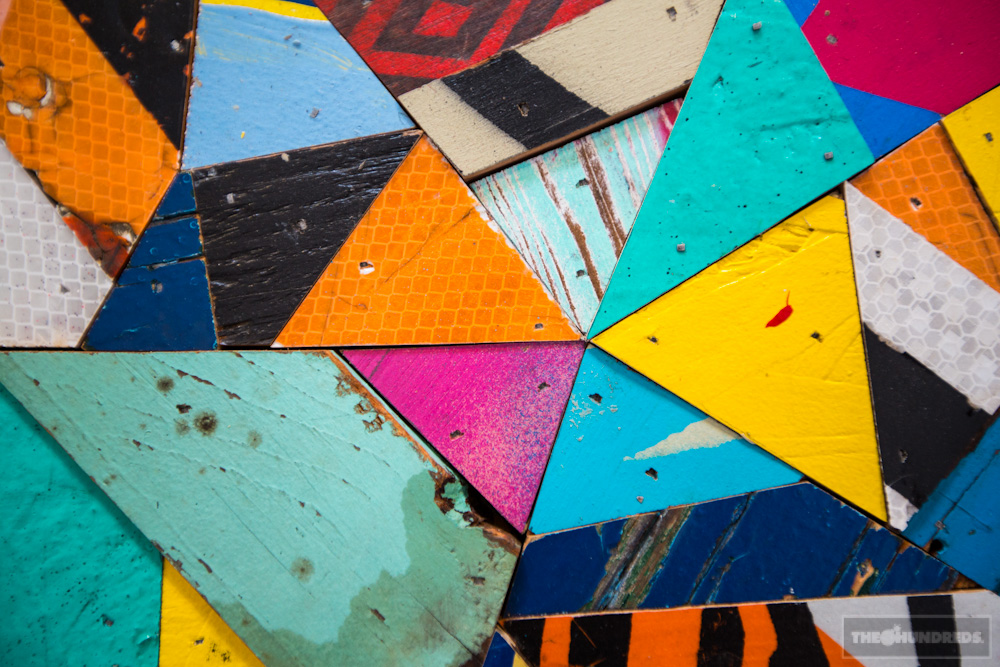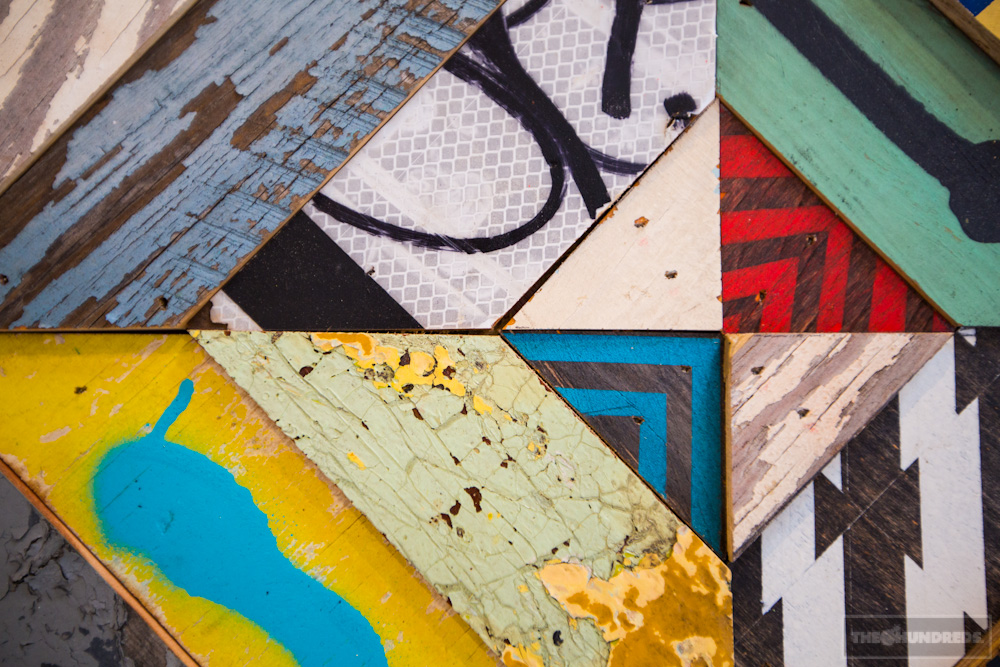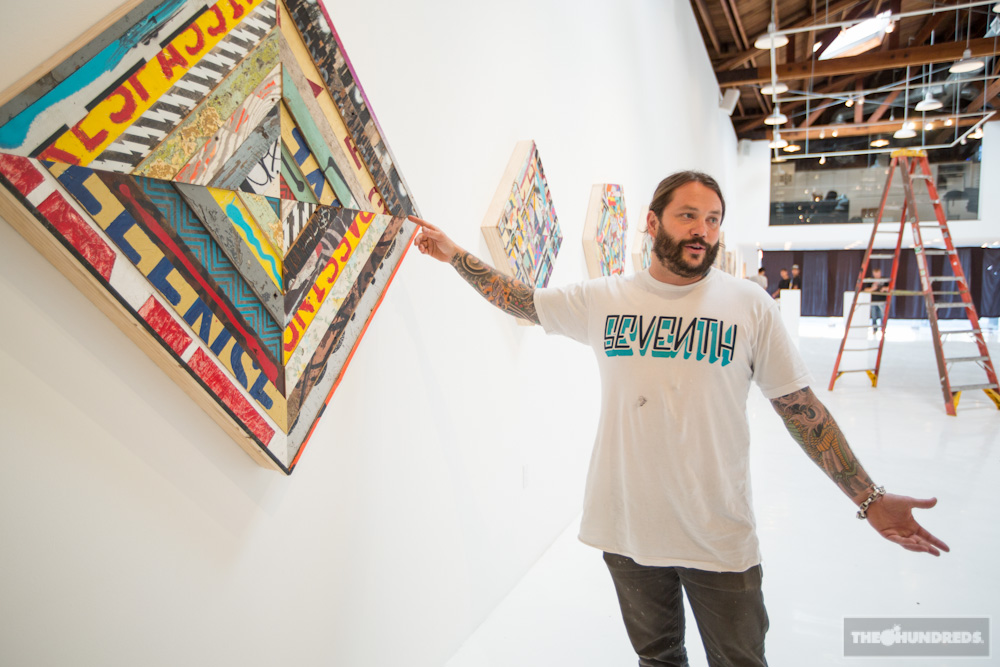 Living legends. They just don't make 'em like this anymore. Revok and Saber.
Experience "Gilgamesh" and "Beautification" from now until August 11th, only at Known Gallery.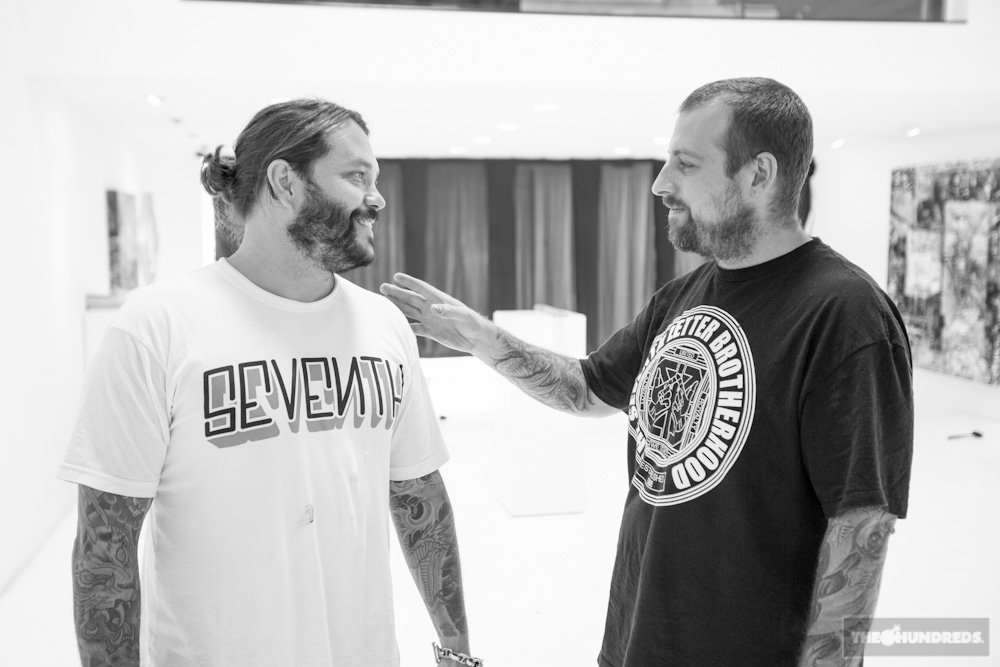 by bobbyhundreds