Streetwear, as we've come to understand it, has a mysterious and murky past. Although I draw it back to Shawn Stussy's handiwork, mixed in with a little skateboarding, hip-hop, and sneakers, the remarkable thing about Streetwear is that it – in very much a postmodern sense – comes from everything, represents everybody, and is for everyone.
Tribal Streetwear is rounding a quarter-century of life in the marketplace. Bobby Ruiz founded the brand in 1989 here in San Diego and it continues to flourish today by calling all corners of "street" lifestyle – from graffiti to hot rods and beautiful women. About a year ago, Bobby moved the team and inventory here into this downtown warehouse. Hanging above him are thirds of a RISK piece: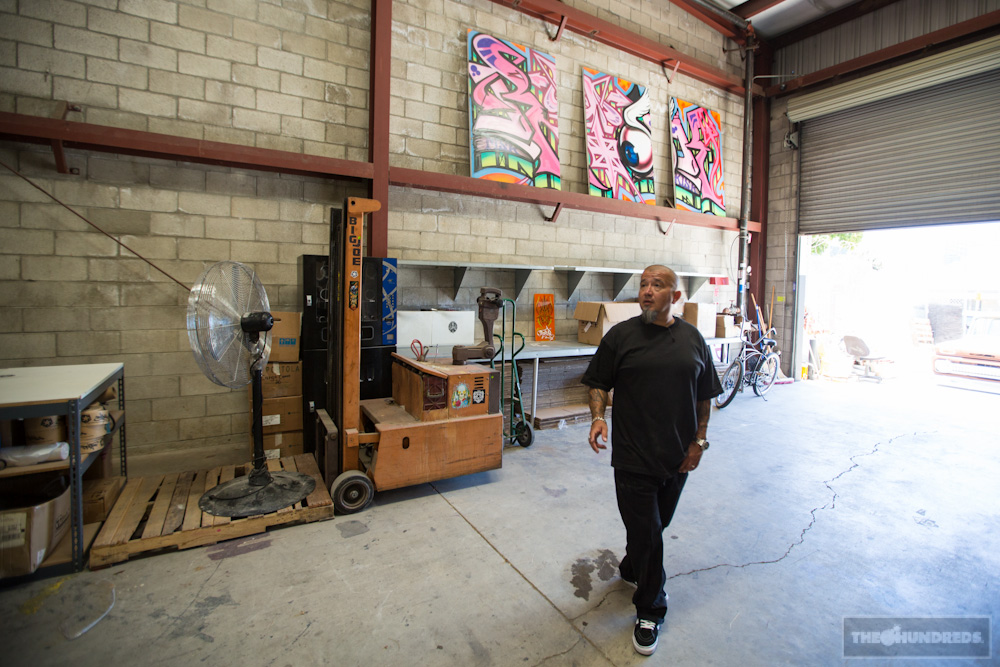 The Tribal brand is probably best recognized today by it's strong logo sets, as you see emblazoned across some of the headpieces. They make everything from button-ups to sneakers and skateboards, and like the vast majority of Streetwear, are centralized around graphic t-shirts. Although domestically, Tribal isn't the stronghold it once was in the '90s, internationally Tribal has its hooks in deep from Europe to Asia. In the Philippines alone, there are something like 70 or 80 of Tribal's own retail locations (And I thought having 4 was cool).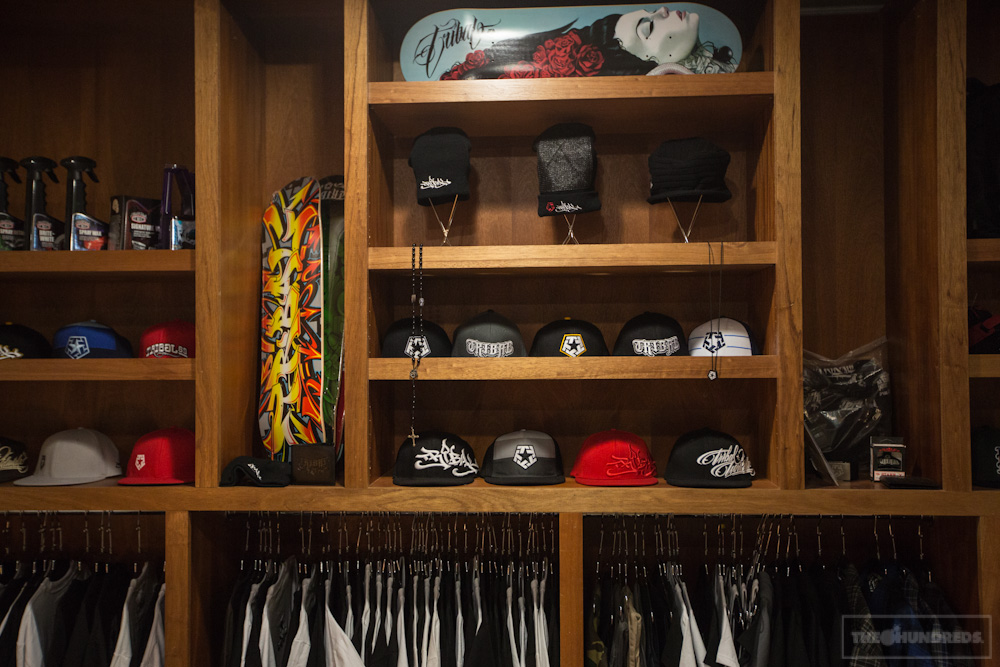 More than anyone else I've met in this industry, Bobby's brand archives run miles deep. He's made the conscious effort to save and protect these keepsakes, from early catalogs to tradeshow materials, promotional photographs to vintage stickers, and of course, originals of the clothing. Here in an early advertisement. There's Bobby with a full head of hair (second from left) and I believe he's pointing to team rider Kien Lieu (The Donger).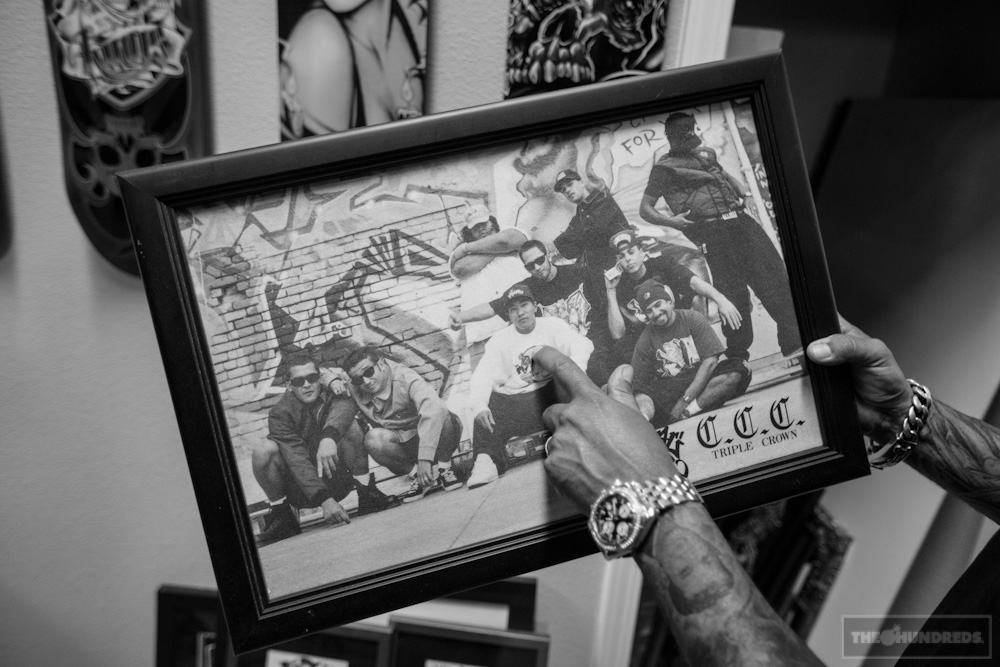 Bobby and I have something in common besides the best name ever. We've both lived in Mira Mesa, California – he, having grown up there. His high school yearbook has some early illustrations embodying what would later represent the Tribal lifestyle. Hey kids, this drawing is from the mid '70s!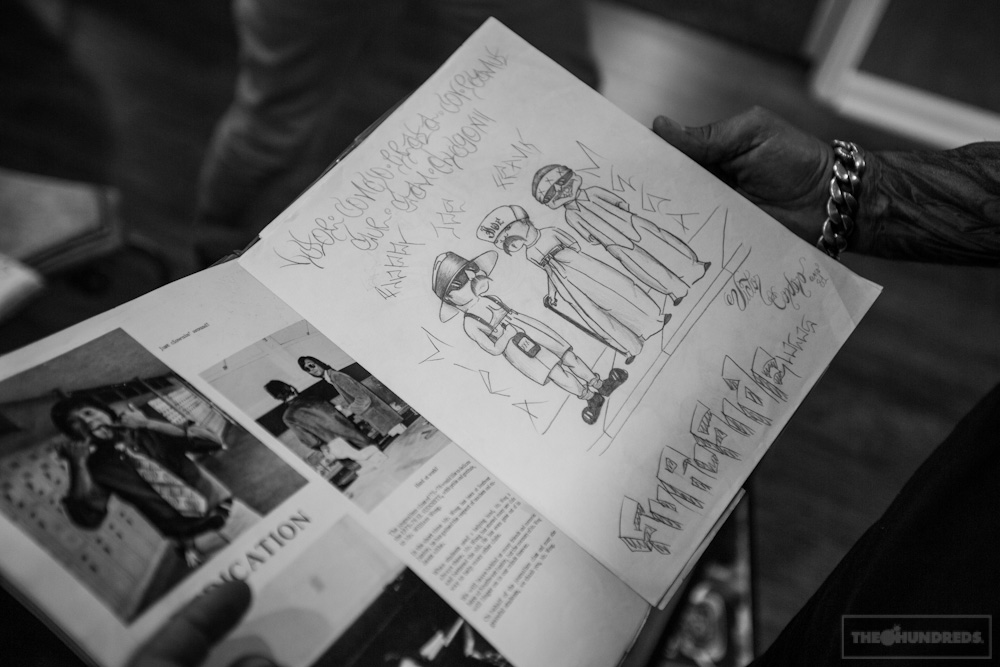 The most impressive and exhaustive parts of his vault are all the original artwork he's kept over two decades of business. Dare I say that no other artist, designer, or brand in this industry has amassed such a varied and extensive collection of work from the individuals who would go on to become street culture's most heralded names. The best part, of course, that all of these original paintings, sketches, and photographs were done exclusively for the Tribal brand (p.s. many, if not most, of Tribal's history of photographs were shot by Bobby himself).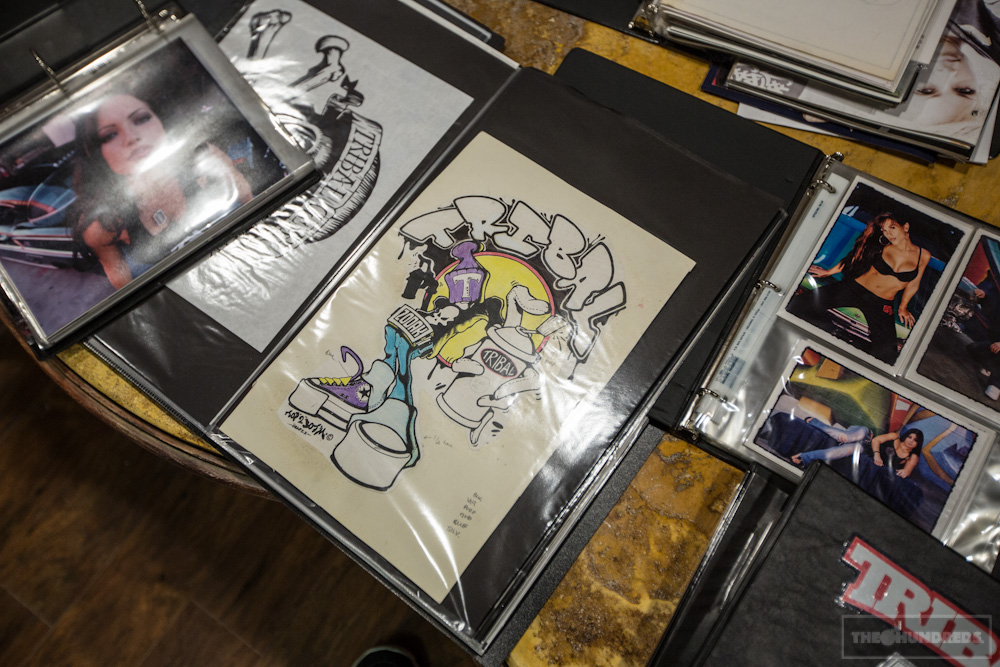 One of Tribal's earliest logos that Streetwear veterans may remember. This is the original: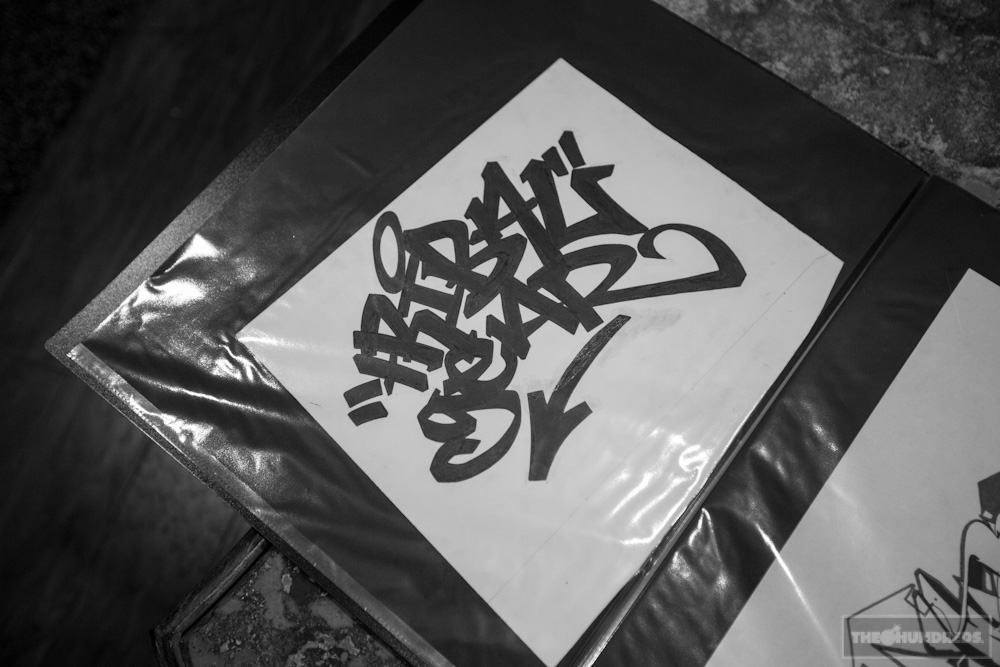 An early Mr. Cartoon for Tribal. Original: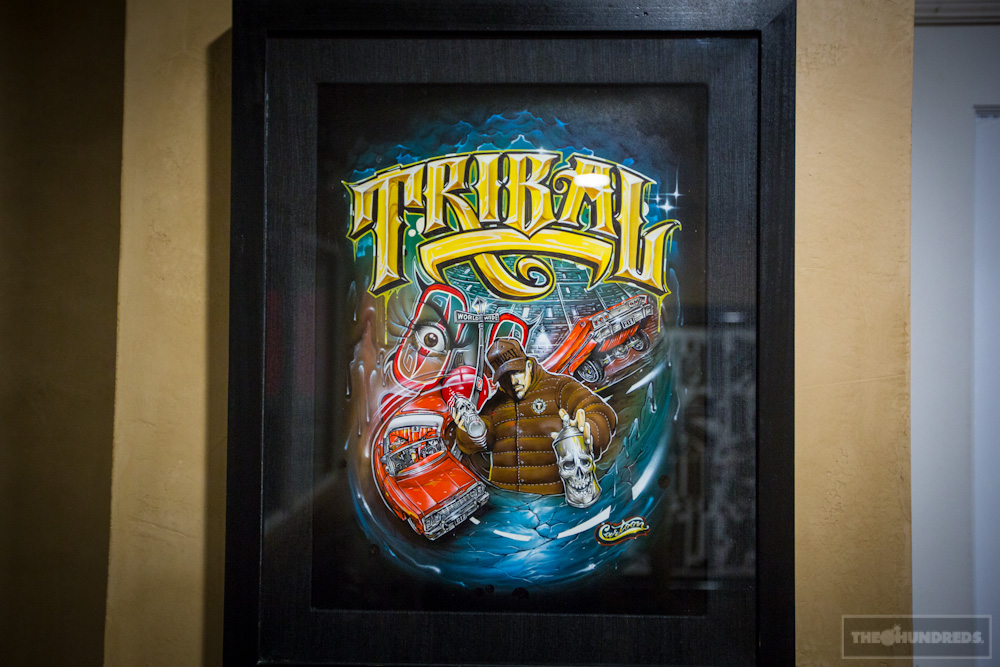 An early DAIM for Tribal. Original: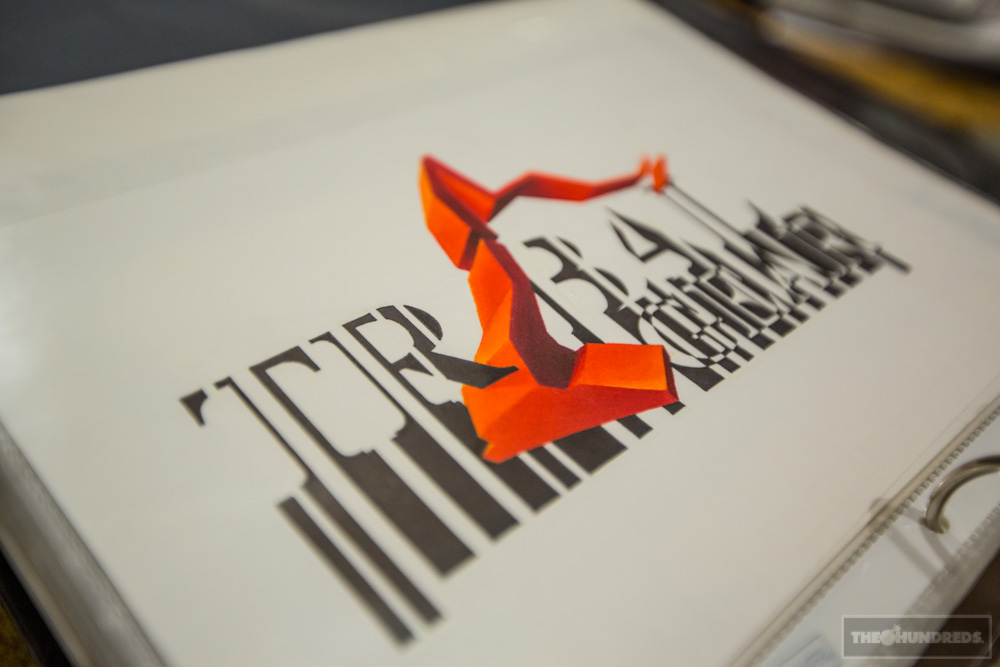 And one of the most prolific collections of early Mike Giant I have ever seen. 1992. Again, the original: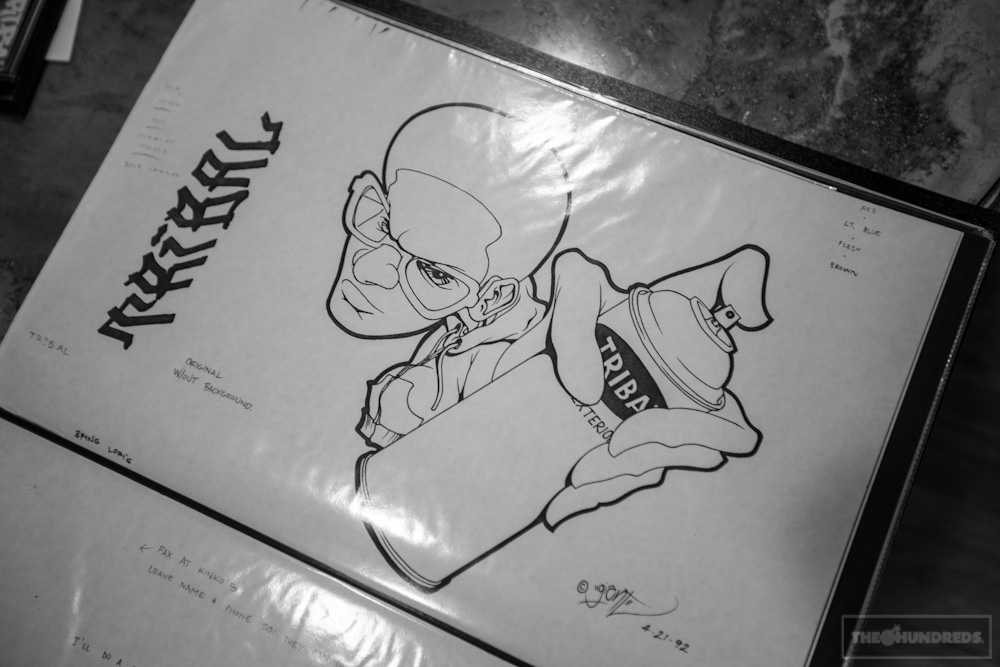 Interestingly enough, until recently, Tribal has been without a dedicated sales force. Besides the tradeshow circuit, sales have existed solely off of mailorder and online. Anthony is here to change that, as Tribal's first official sales representative.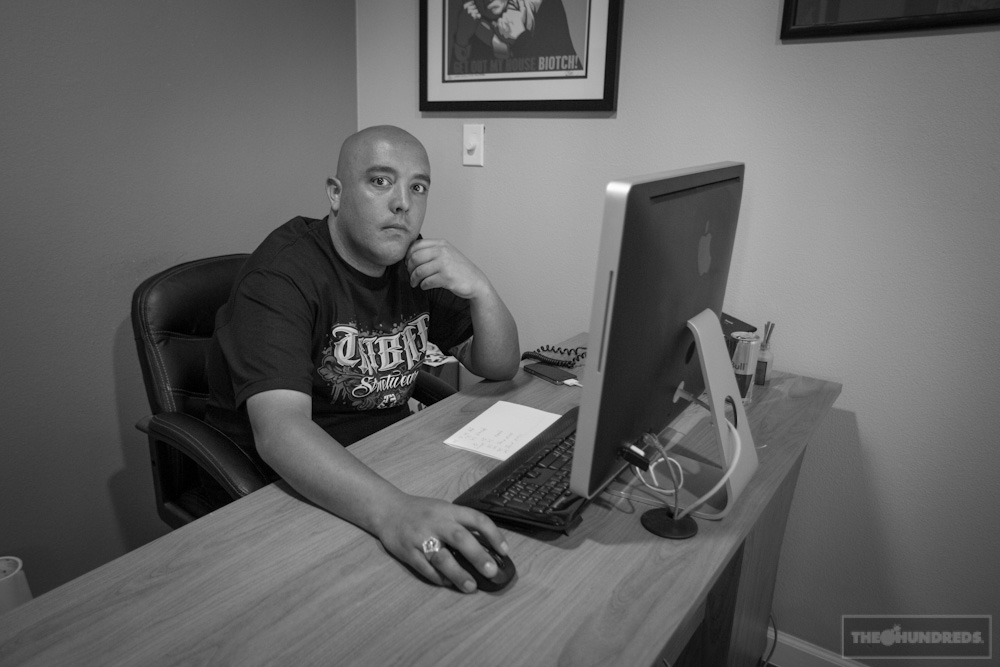 Here's one of Tribal's first linesheets. While most street apparel brands are catching up to the "Artist Series" projects now, that's been Tribal's M.O. since '89.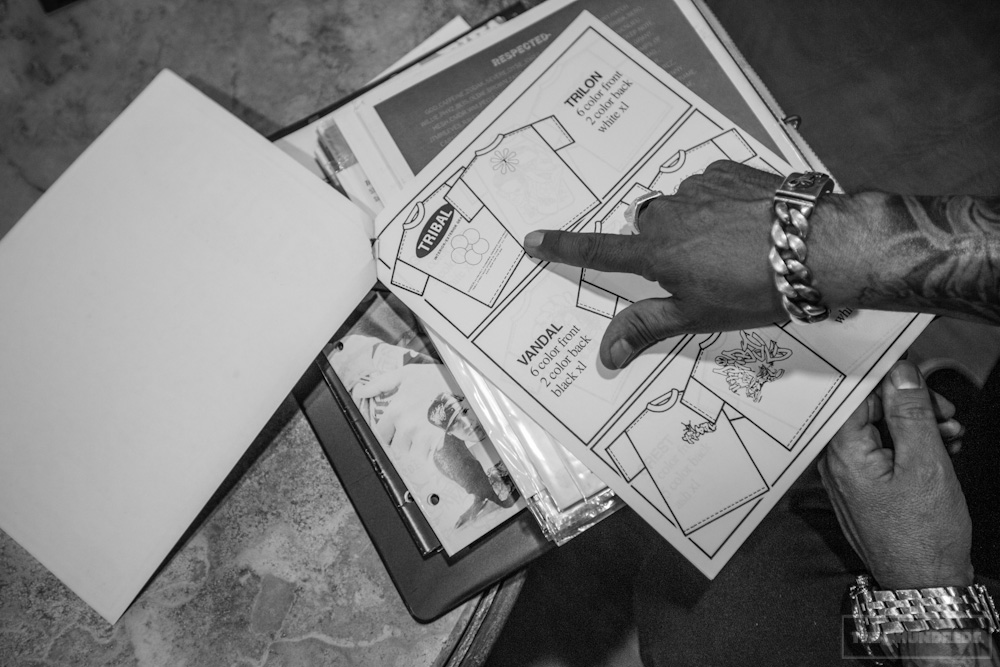 Nowadays, mailorder catalogs have evolved into web transactions. Printed linesheets have been replaced by e-mailed PDF attachments. And word-of-mouth marketing and brand awareness are fulfilled by social media and the Internet.
Pre-WWW, Tribal built it's name and credibility through mixtapes (as in actual cassettes) and these videocassette compilations, showcasing their lifestyle. What teenager in the '90s didn't stand around hip-hop boutiques and graffiti shops spending hours watching Tribal tapes? Quick-cut montaged episodes of b-boy competitions, painted murals, and skateboarding. Epitomizing street culture.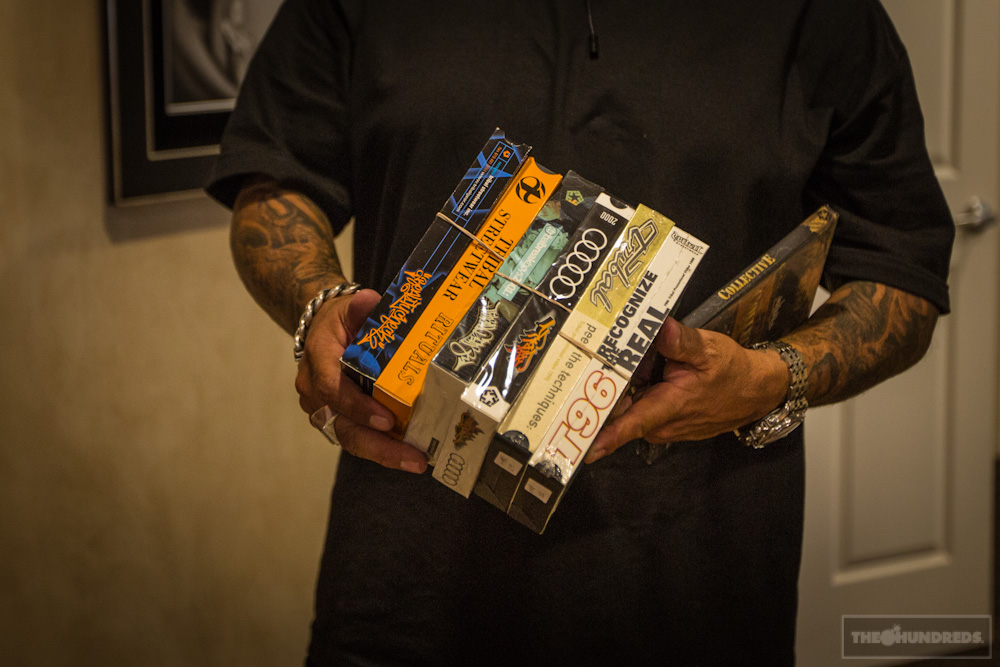 There is an actual vault at Tribal that stores past designs and styles. It's like the '90s in a box. Geometric patterned-prints, boxy cuts, oversized bottoms.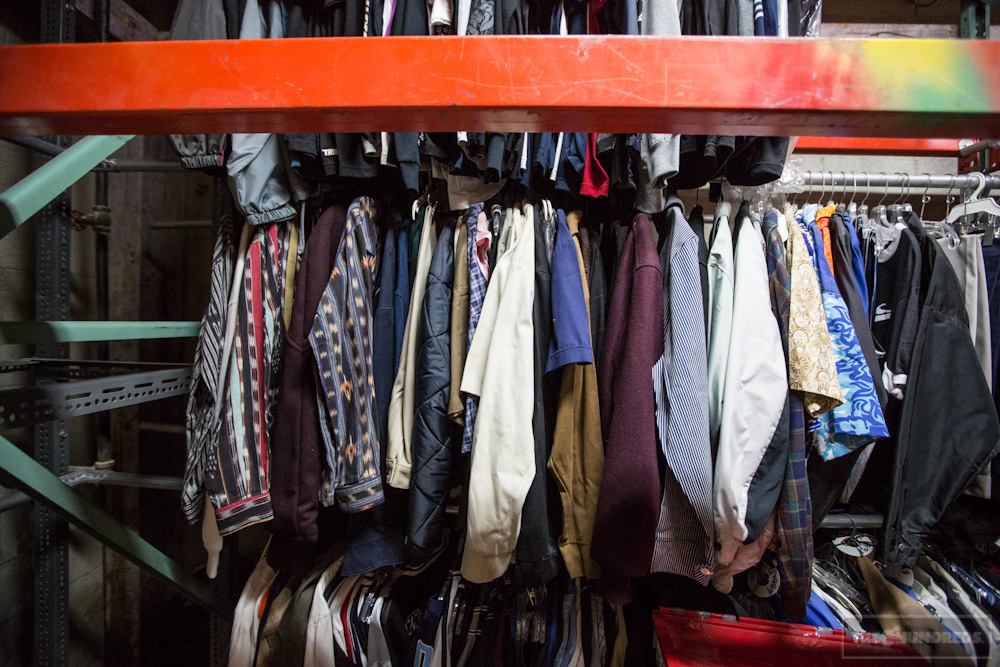 This is a 1-off t-shirt with a buncha graphics applied in off placements. Really cool, and once again, a very relevant idea.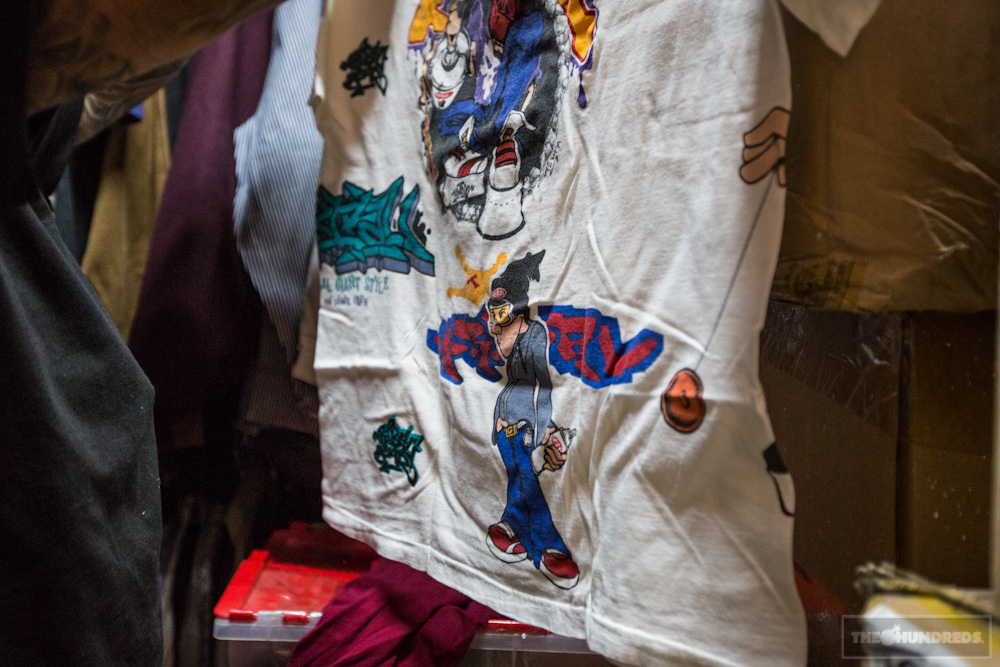 You're looking at the actual, physical door of the old, o.g. Tribal shop. Tagged, painted, stickered with ancient streetwear hieroglyphics. There's a Jam Master Jay tag, Maple sticker, Third Rail (RISK), CRUSH, etc. etc.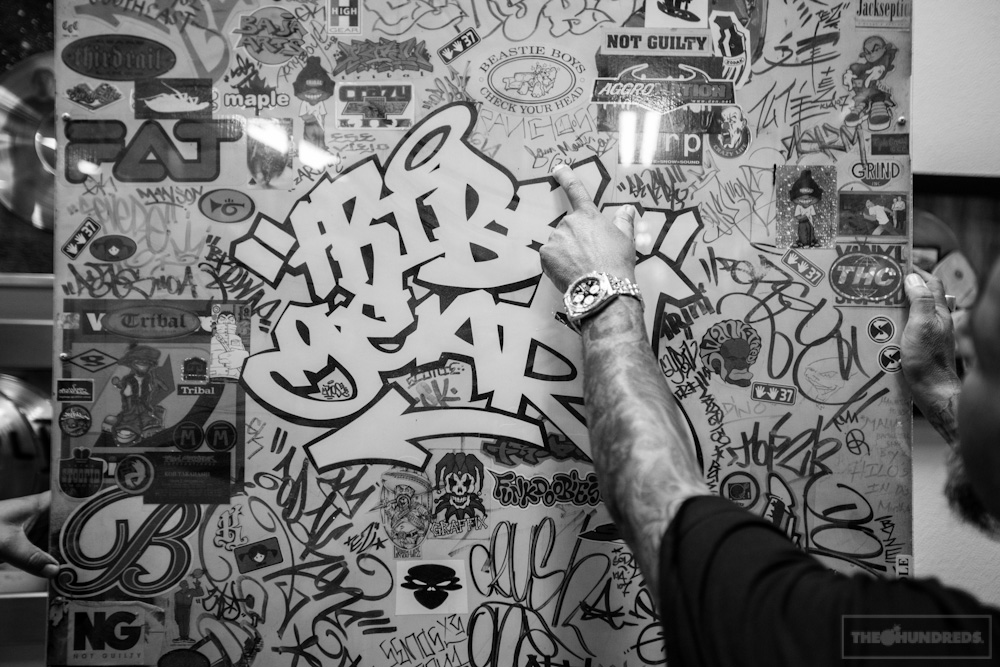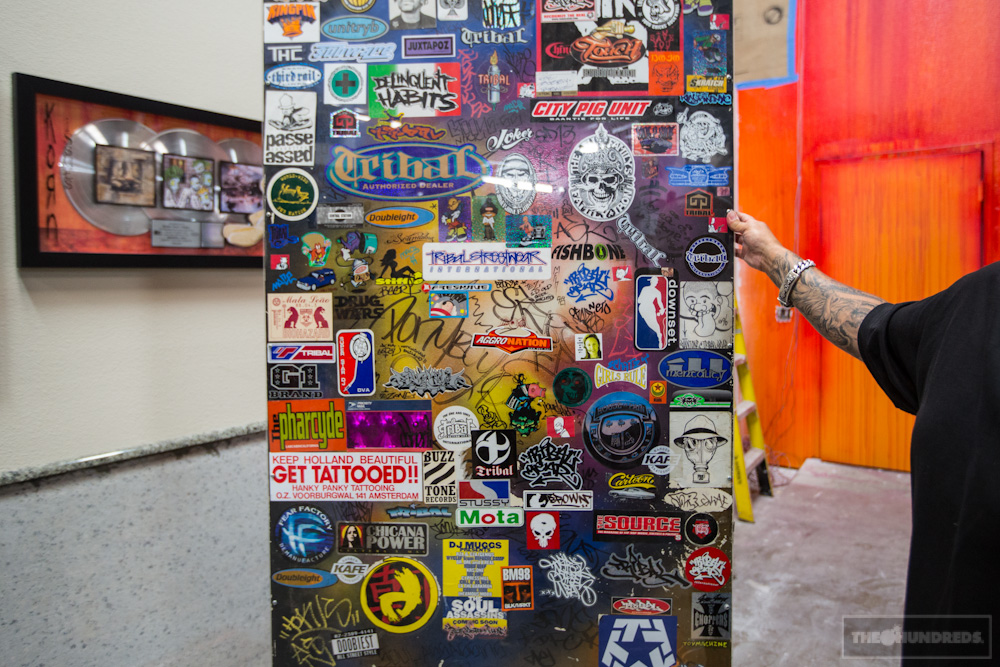 Tribal headquarters isn't actually done quite yet. Outside of the corporate side of things, Bobby is busy building a barbershop, along with a retail store selling Tribal gear, skateboards, and the like.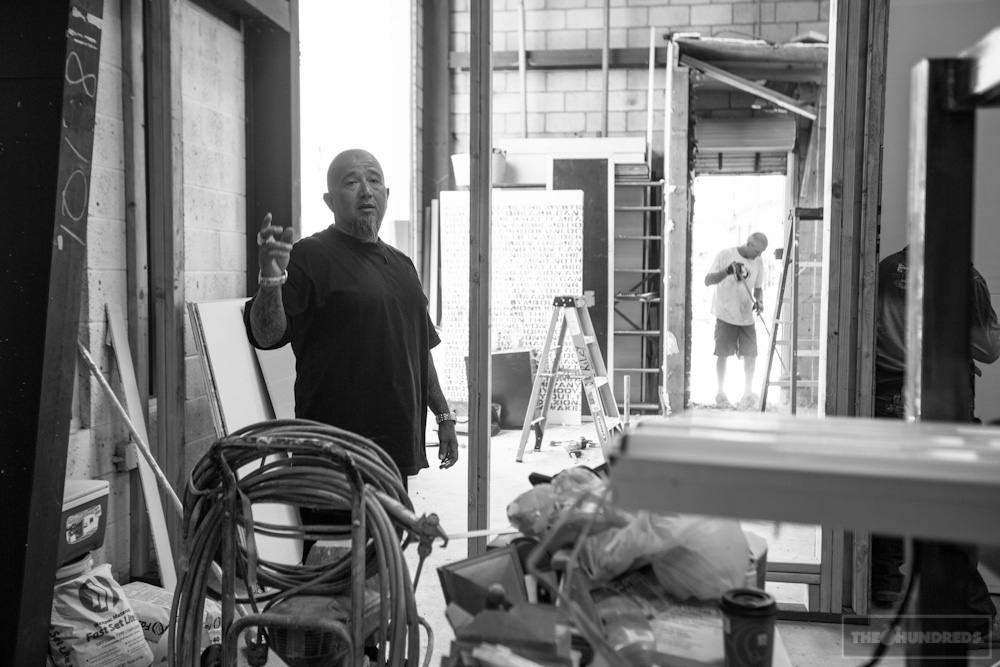 The walls are currently being processed by graffiti pioneer RISK…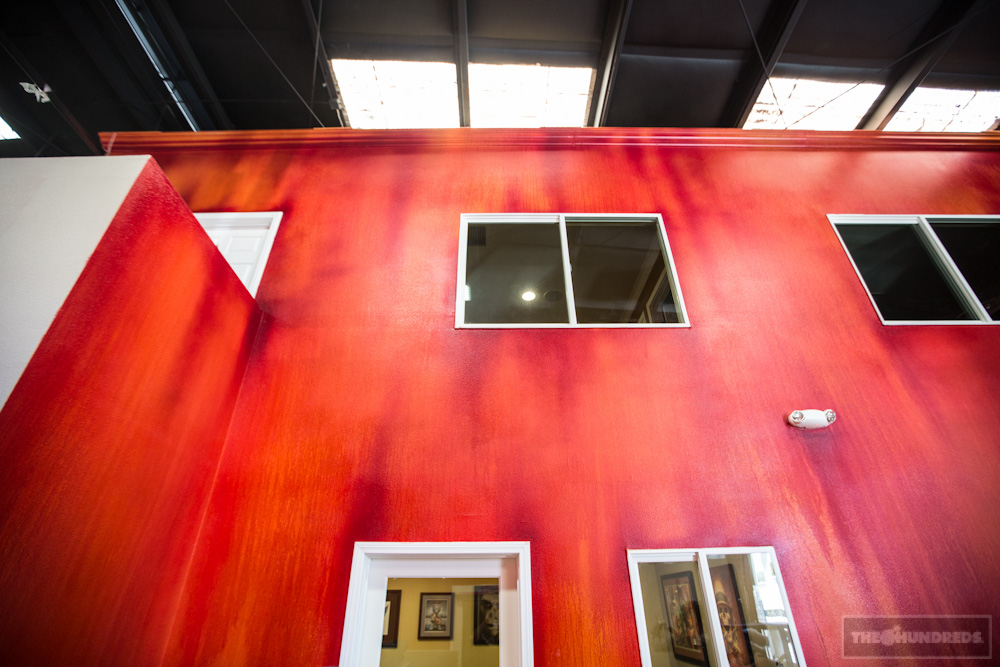 In case you haven't picked up on it yet, what Bobby has accomplished in his career, beyond fashion and youth culture, is promoting and supporting the arts. More specifically, street art. Before the MOCA was dedicating exhibitions to it, before the President got elected off of it, before it was washed and smeared across car commercials and elite art galleries and celebrities' home walls. Before street art was an actual thing, Bobby was there right behind it.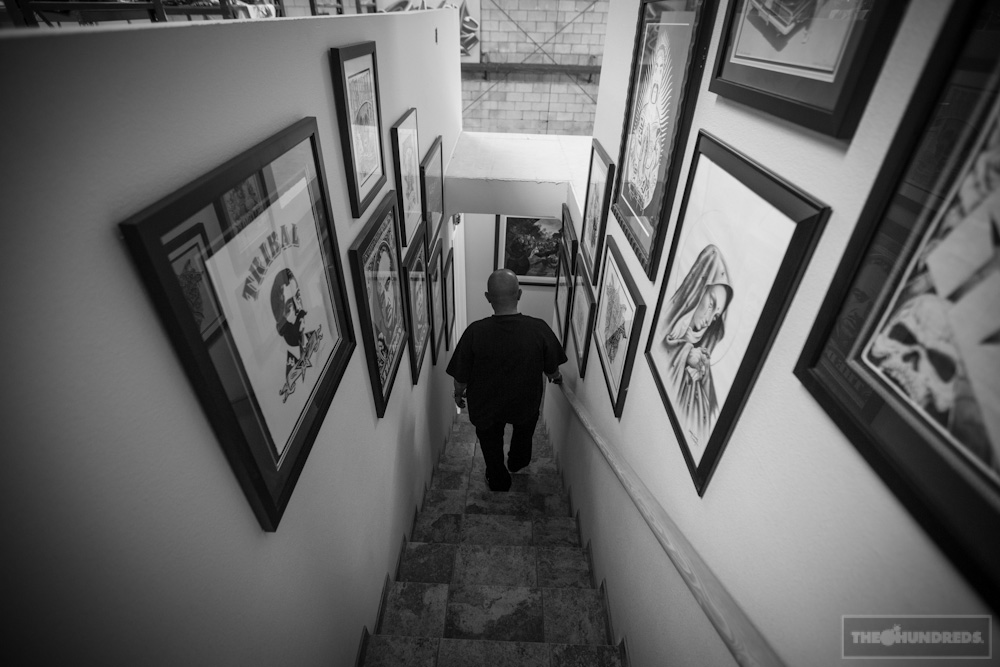 Just a fraction of the pantheon of artists Bobby has worked with and endorsed through Tribal, beyond what I've shown you already:
Chaz, Shepard Fairey, Maxx 242, Usugrow, Patrick Hoelck, Revok, Fudemae, Munk, Dalek, The Mac, Augor, Franco Vecscovi, Delta, Erni, Zodak, Estevan and Eriberto Oriol, Cope 2, Joker, Saber, Spider, OG Abel, Tempt, Mouse Lopez, Mear, Sever, Augor… I can go on for a while here…
Here's some early Dave Kinsey: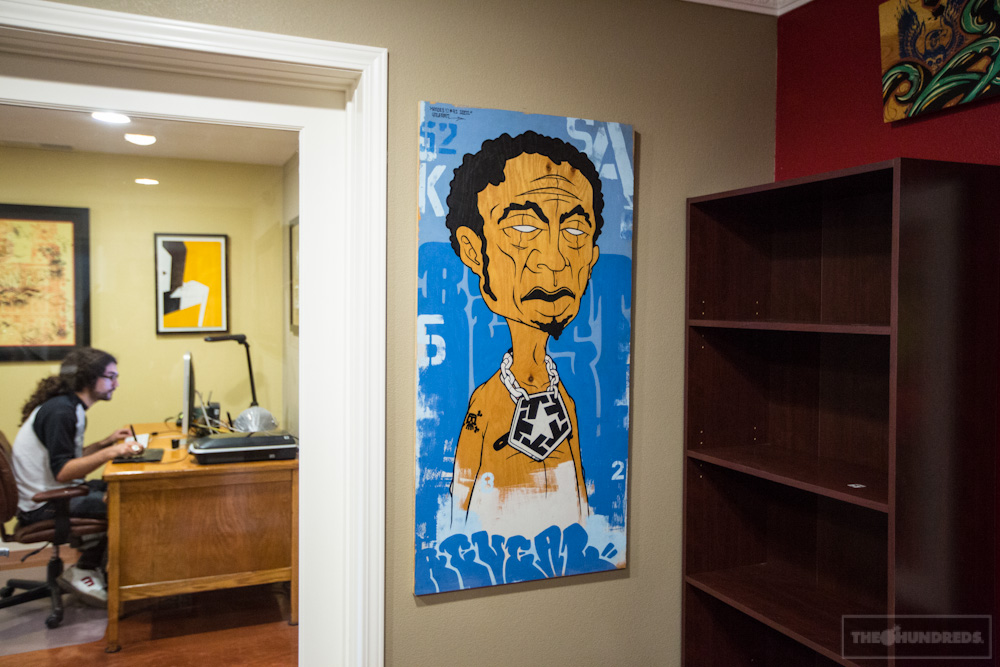 A Steve Soto original: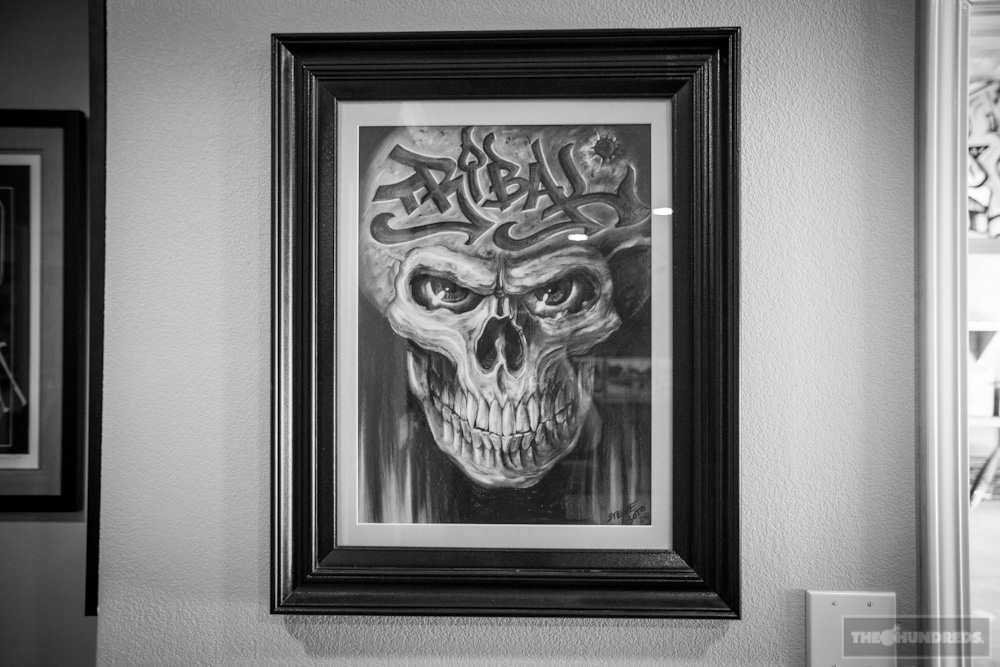 Painting by Gustavo, of which I now own the skateboard deck of: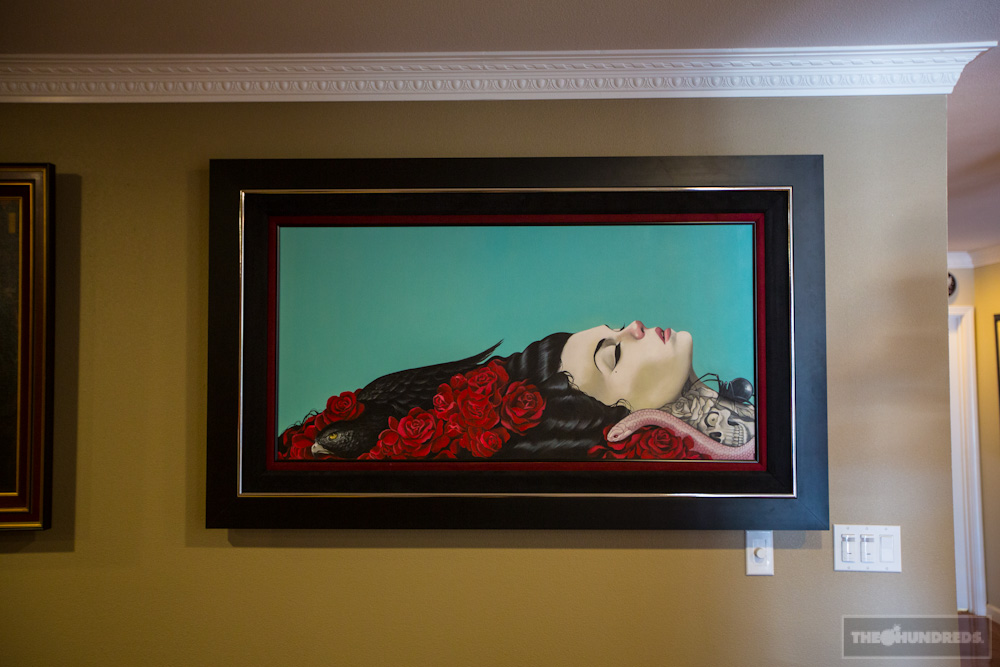 Retna for Tribal: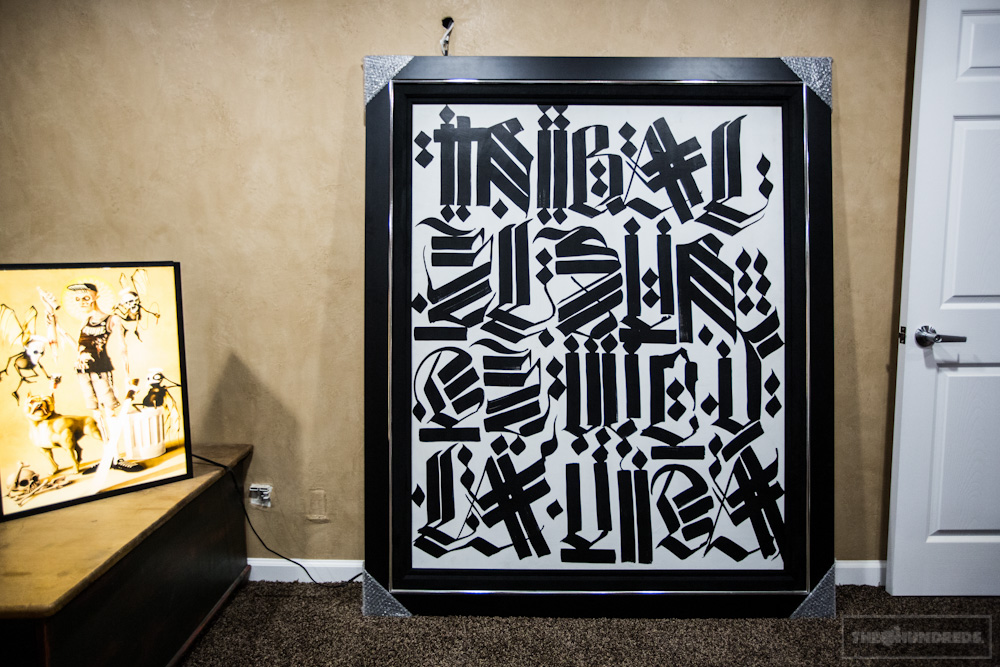 Bobby believes this to be one of the world's best black-and-grey artists, currently serving life in prison: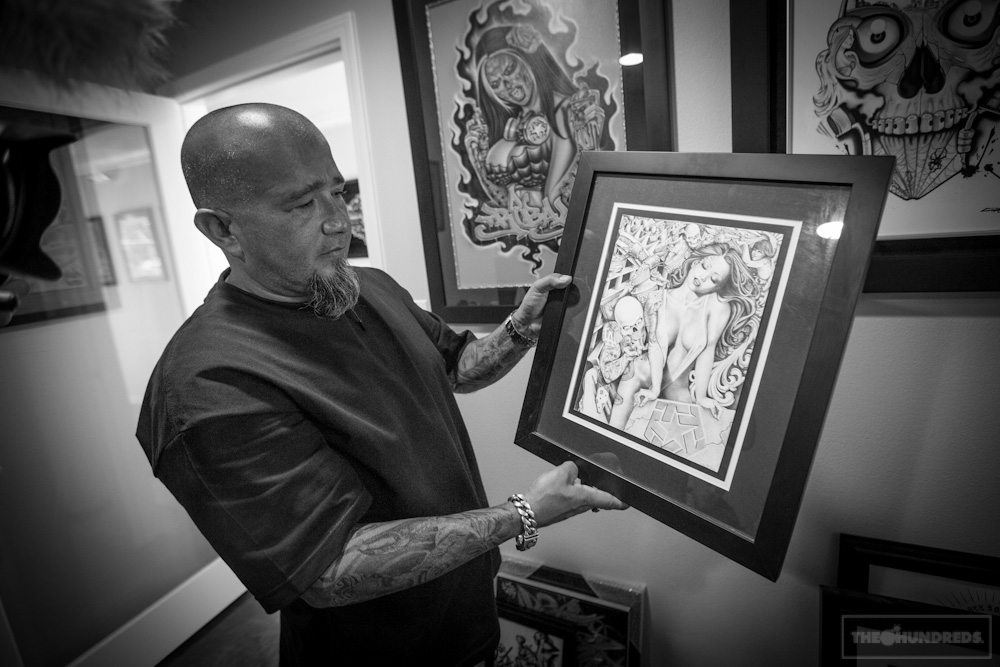 1 of 1, Shepard Fairey: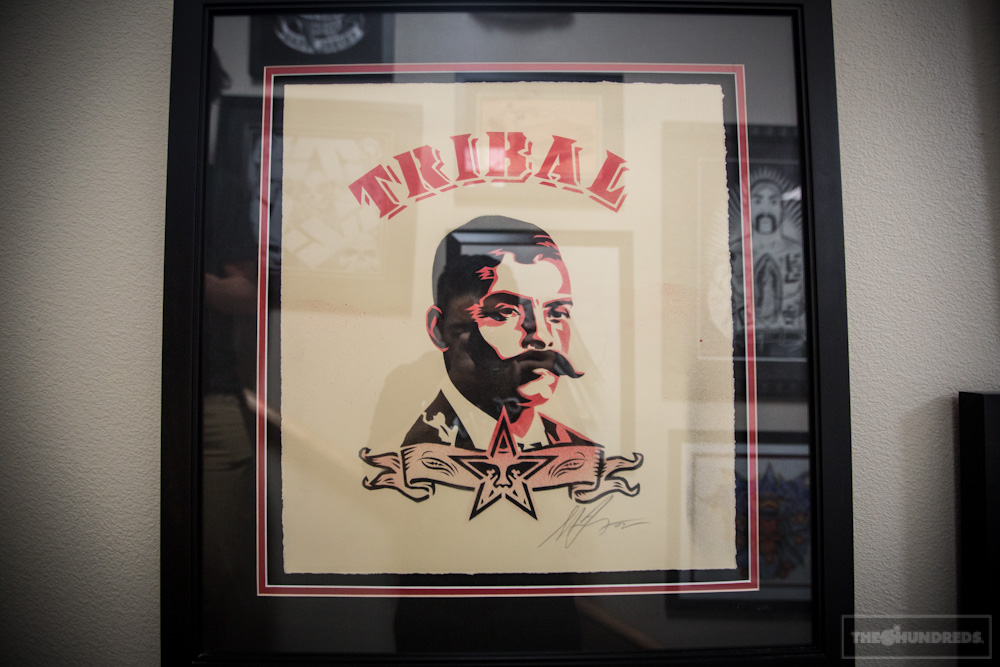 Another original by Mike Giant: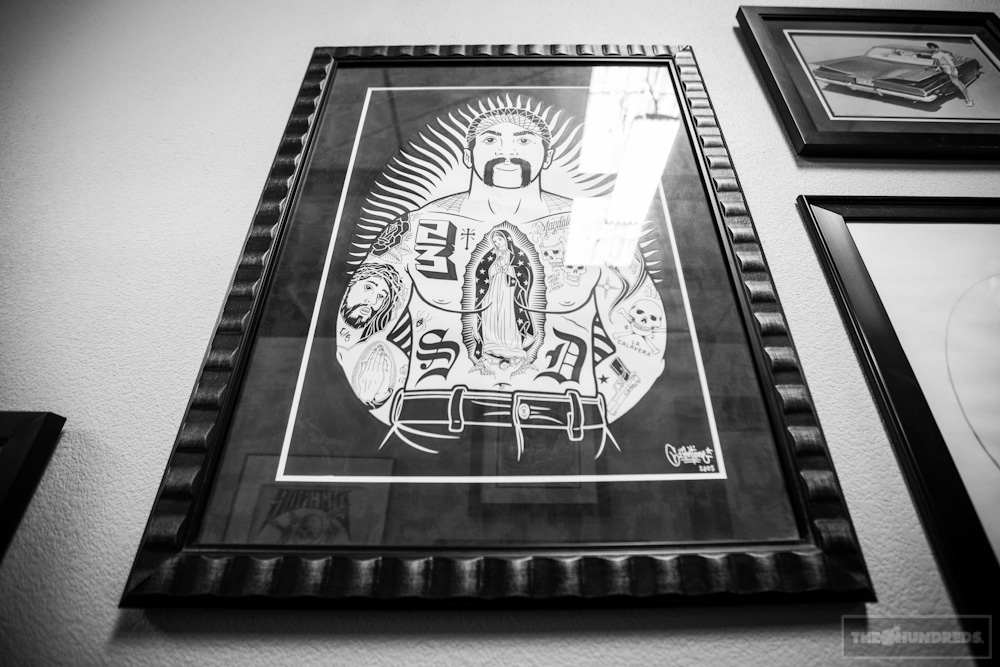 The collection is without end. Stuffed into drawers, piled away in closets, stacked against each other in the warehouse: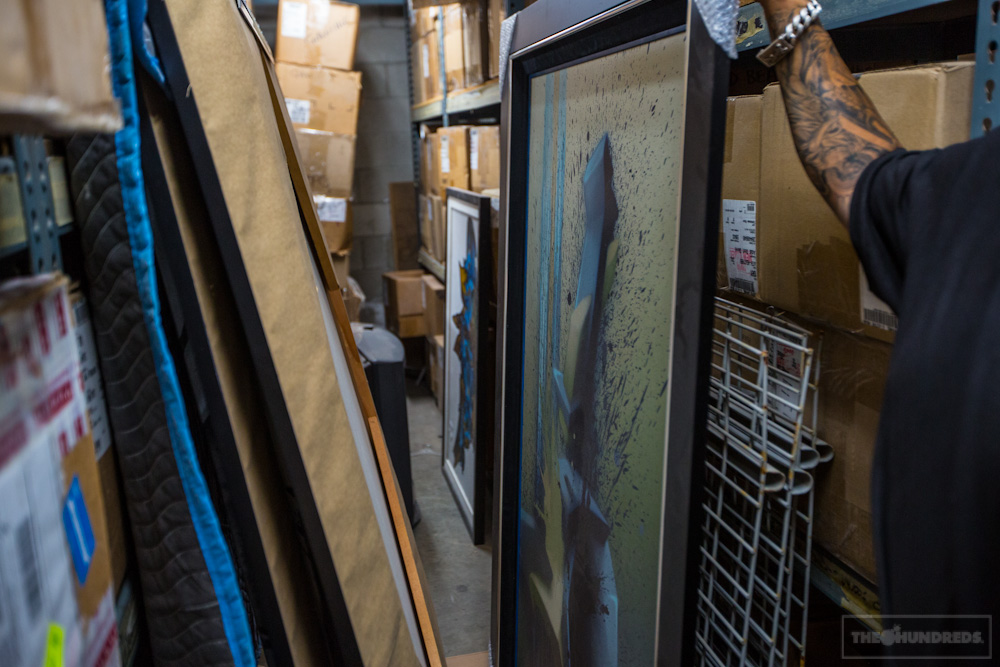 While the wall of decks remains on display: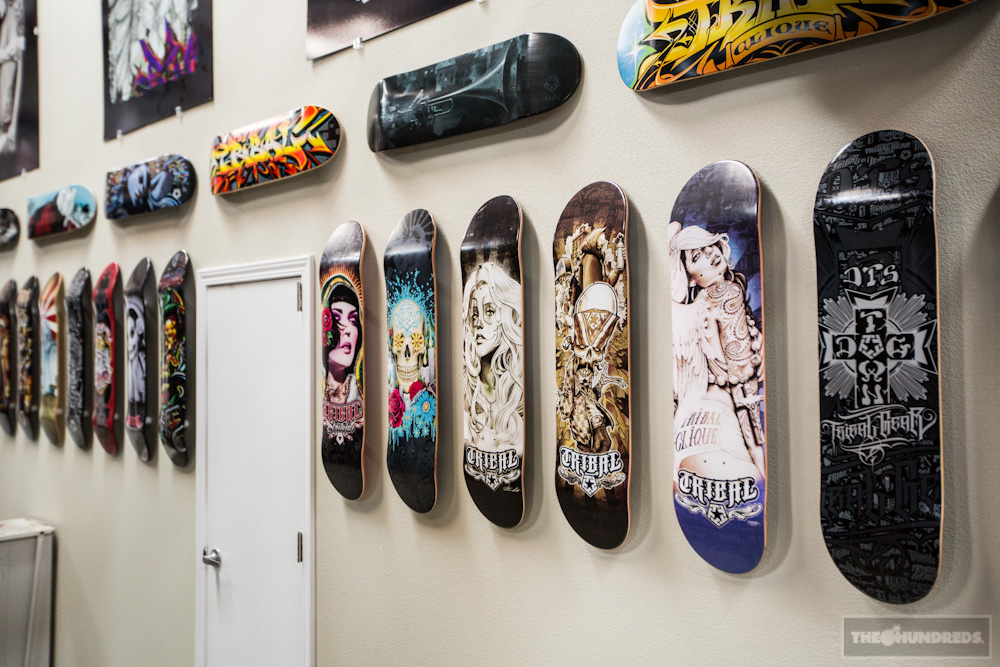 Right next to the plaques and distinctions Tribal-affiliated music artists have gifted to Bobby over the course of their careers: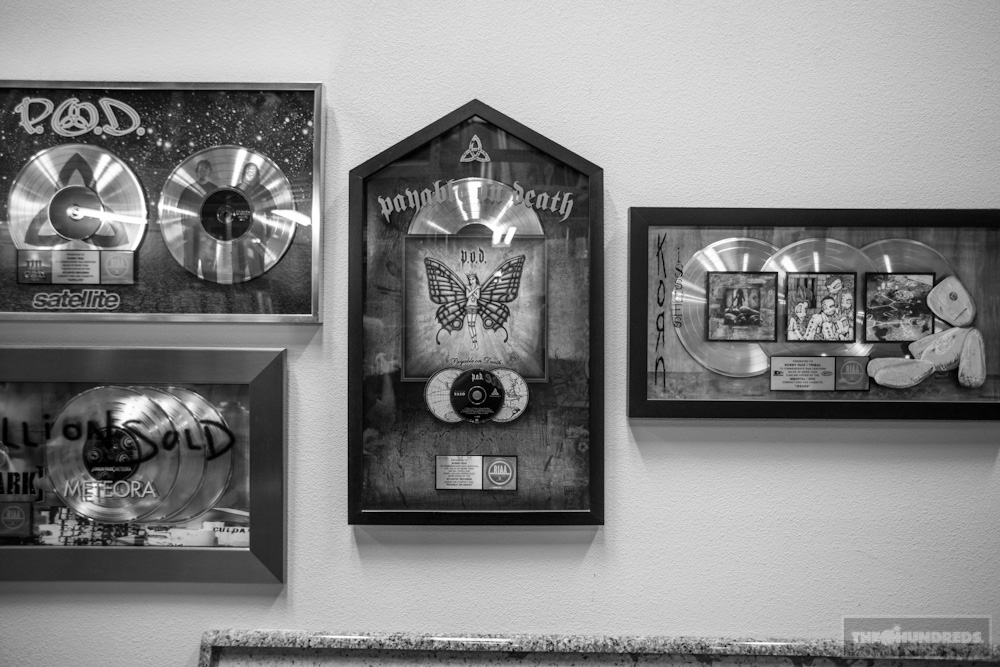 If any one brand dominated the fusion of rap and rock in the late '90s and early '00s, it was Tribal. I'm sure you remember the gear dressed upon Limp Bizkit, all the way back to the Beastie Boys, Cypress Hill and House of Pain. Wuv from P.O.D. stopped by this afternoon to gather duds before heading out with the band on tour. Tribal has been a longtime P.O.D. supporter and vice versa. All's in the family: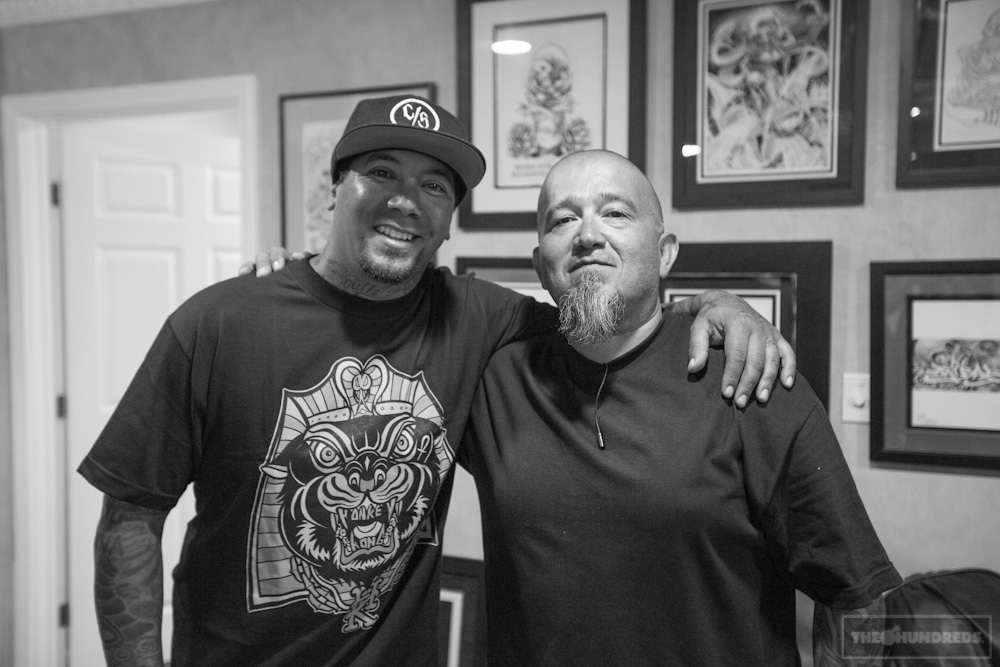 The Tribal Clique (minus Brisk!):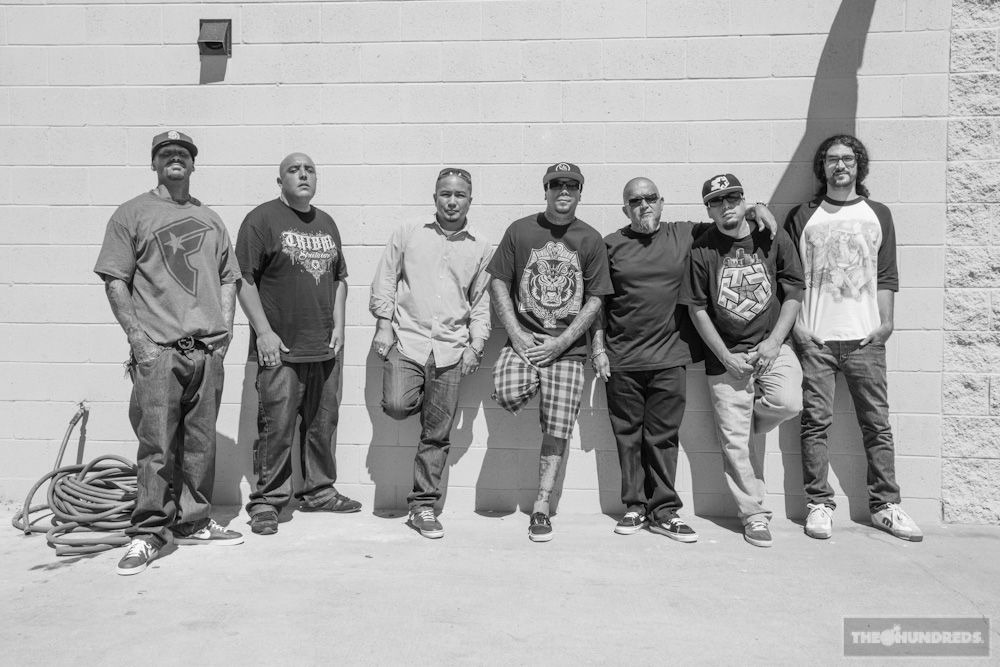 We're not done here just yet. The conclusion to come tomorrow: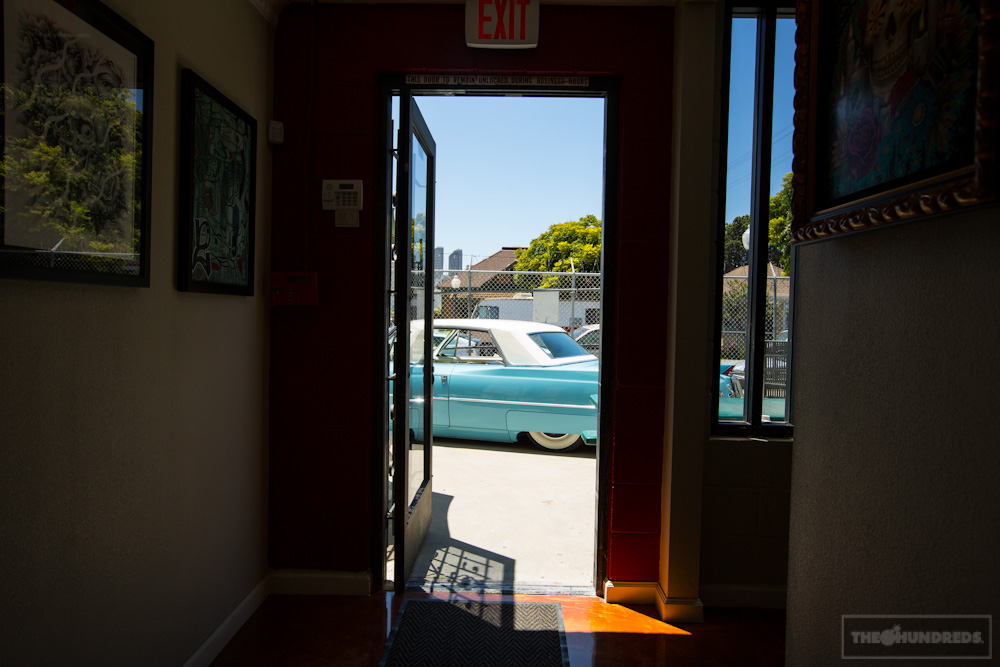 by bobbyhundreds