Ambushed by Fatsarazzi and Jeff (Weekly Drop). No one is safe.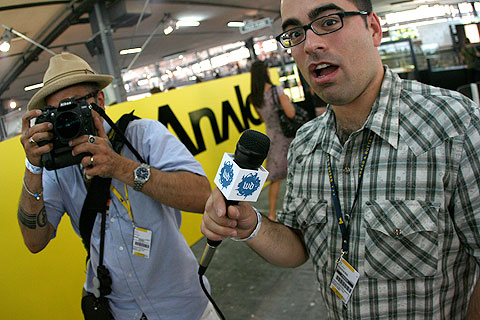 I have no idea what these guys are saying half the time! The very much British, David (Addict) and Jasper (Rogue Status).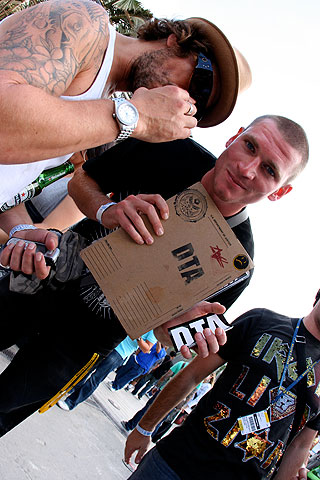 More sights from the festivities surrounding the Greatest Fashion Trade Show on Earth.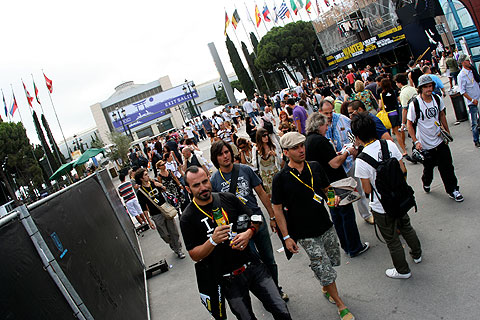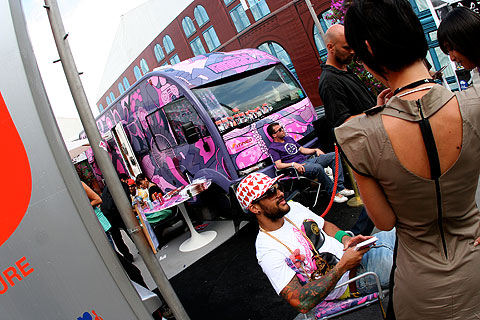 The G-Star "booth."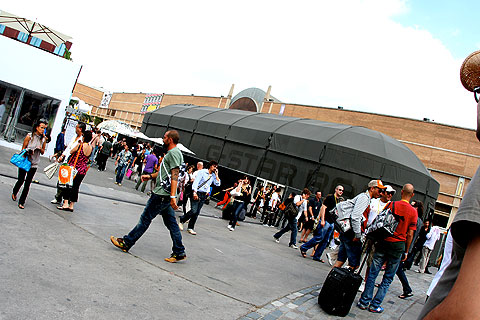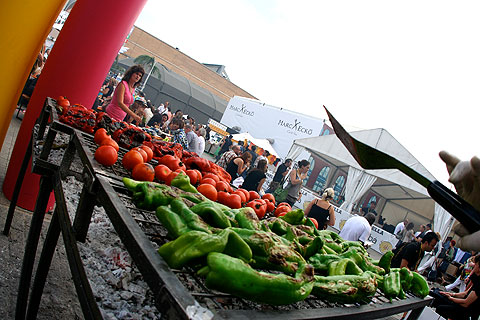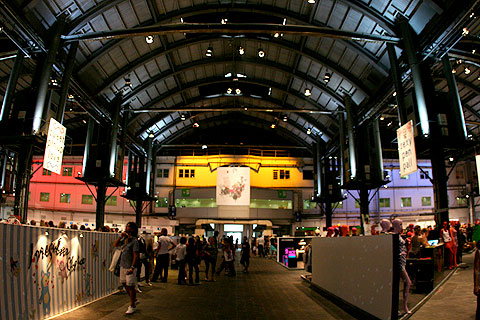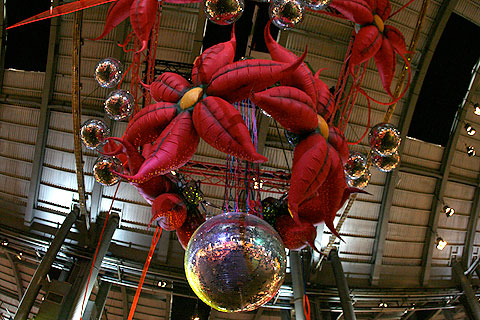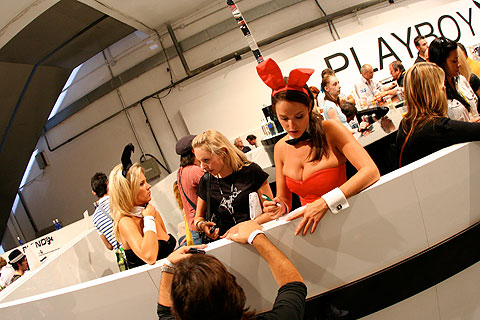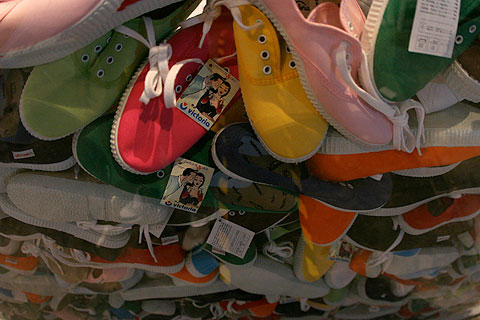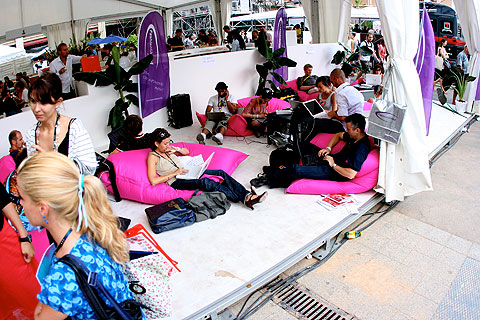 Just to give you an idea of the proportions, this is just one partition of one hall. The Denim room at Bread & Butter.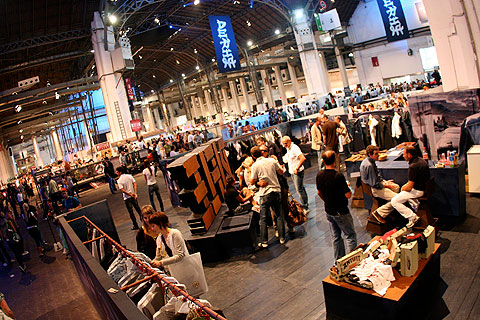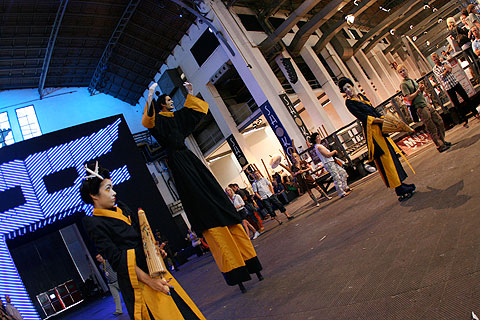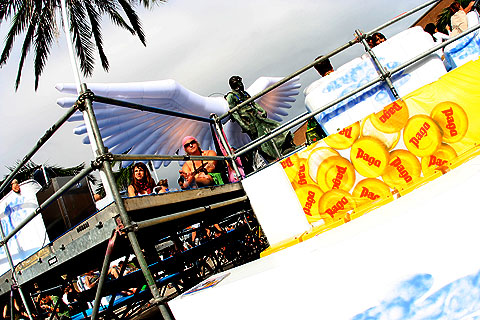 Circa's mini: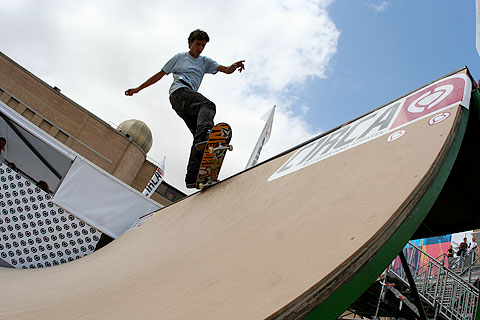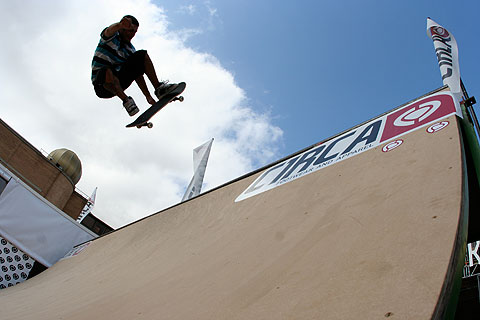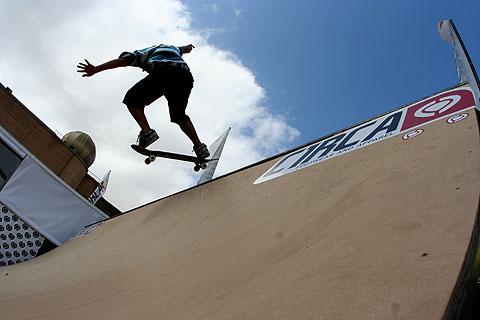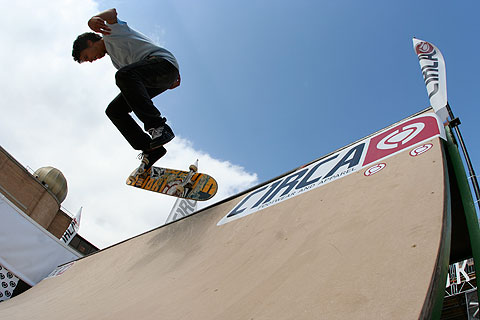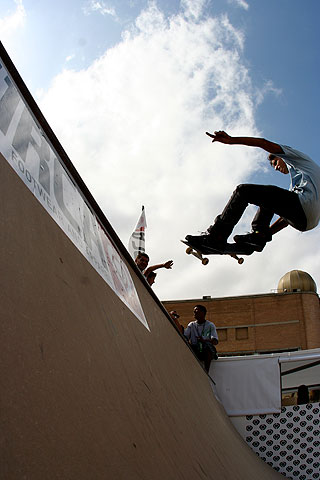 by bobbyhundreds