Considering the air conditioner is broken in Bread & Butter's massive trade show hall, and my Macbook Pro heats up like a space-age radiator, the last thing I'm trying to do is type incoherently. So forgive me if I'm slim on words over the next few days here at the show. Trust me, it's much better than mee tyaopuinng lsike dizz. zzzzzzzzzzzzz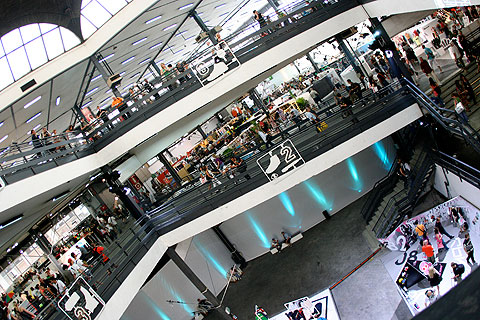 The Seventh Letter is up.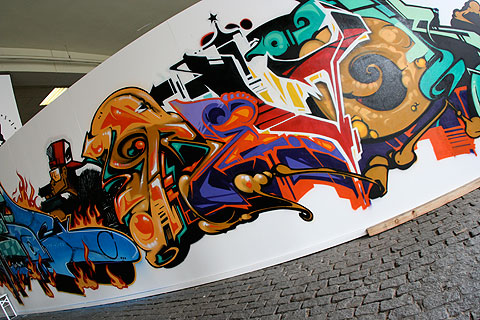 Chad stands proudly behind the Foreign Family piece that Yoshi worked on for this year's Untitled exhibition.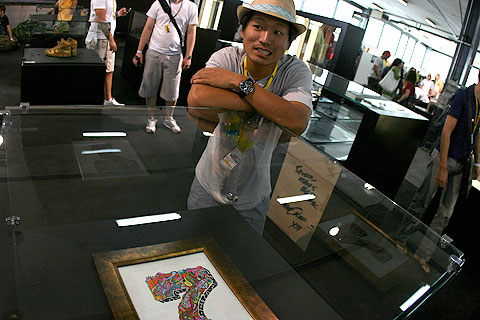 Good job, MR44.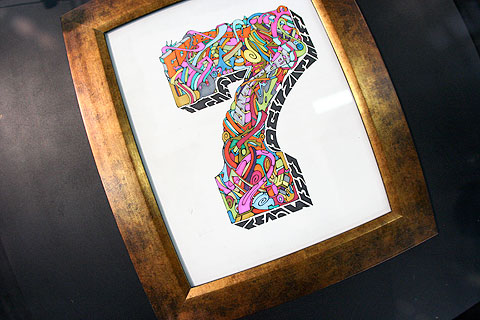 Kill or be killed. Ma, Kevin, otherwise known as Beast, Hype.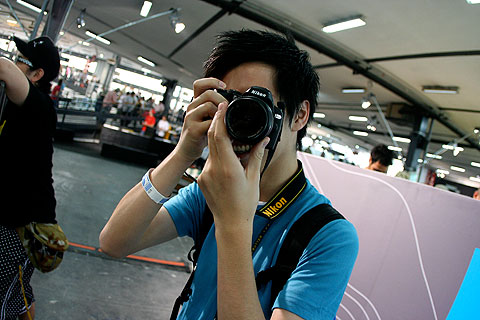 More online commandoes. Cliquenmove, Snkr Adkt, and BKRW.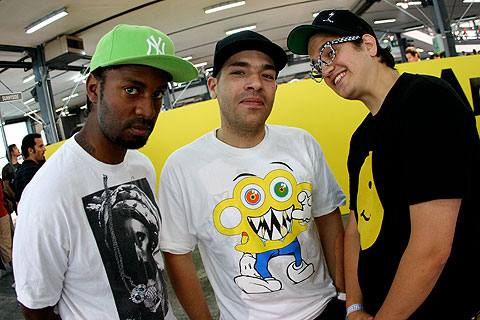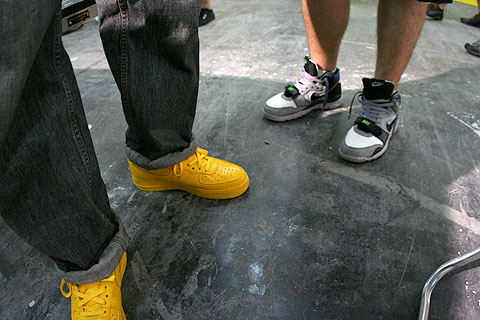 Nima (Digital Gravel) selling the world on his new iPhone. Apple, please pay this man. And while you're at it, fix the keyboard on that thing. It's discriminatory against fat-fingered people.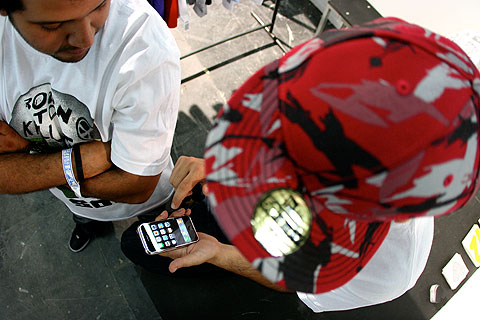 Nudie.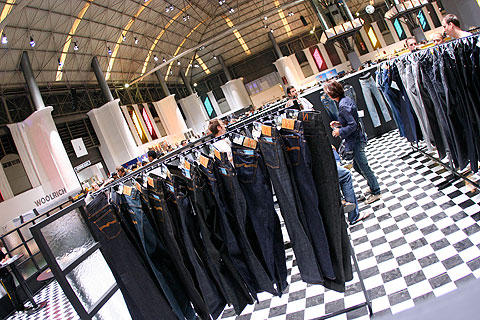 RBK's working on some interesting projects, like the new Voltron collection.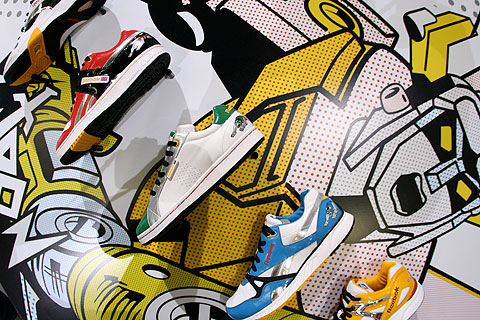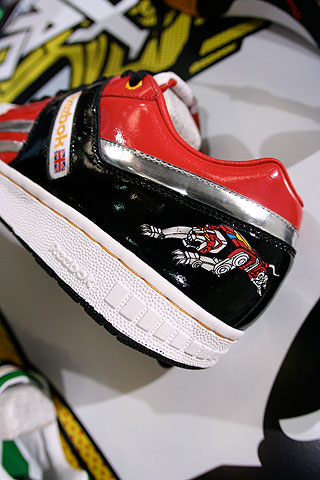 by sweatypighundreds