We've traveled from Mexico to Arizona to Hong Kong for our semi-annual design retreats, so you can't blame us for being a little skeptical in planning our Big Bear trip.  The San Bernardino mountains are just over a couple hours outside of LA.  I grew up at the base of this hill, and although I have fond snowboarding (and raving. yikes) memories of Big Bear Lake, there wasn't much else calling to us outside the promise of isolation and boredom.  Which, I mean, is exactly what you want in an intensive, round-the-clock work week.  Off the grid, poor Internet, and out of the reach from friends and loved ones.  Just a buncha dudes around the kitchen table, tech-packing out jackets, Pantone-ing beanies, and illustrating T-shirt graphics.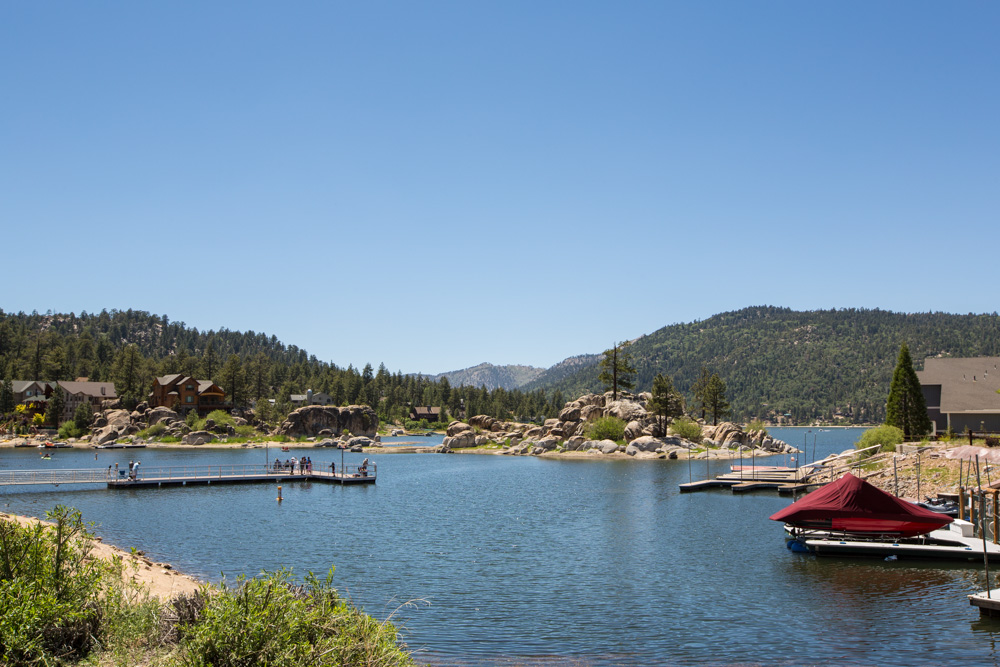 But lo and behold, Big Bear proved an unexpected hit, unearthing all sorts of hidden treasures like bobsledding, the lost Mongolian BBQ wok, and China Island: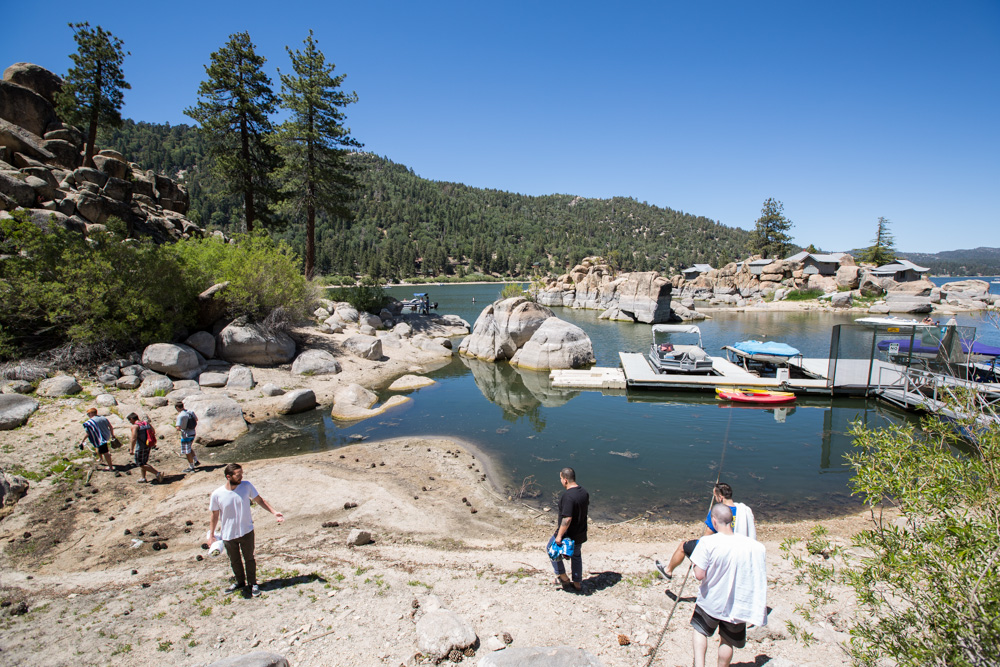 A mild hike from the main highway, China Island is a chill spot to jump rocks and rock jumps.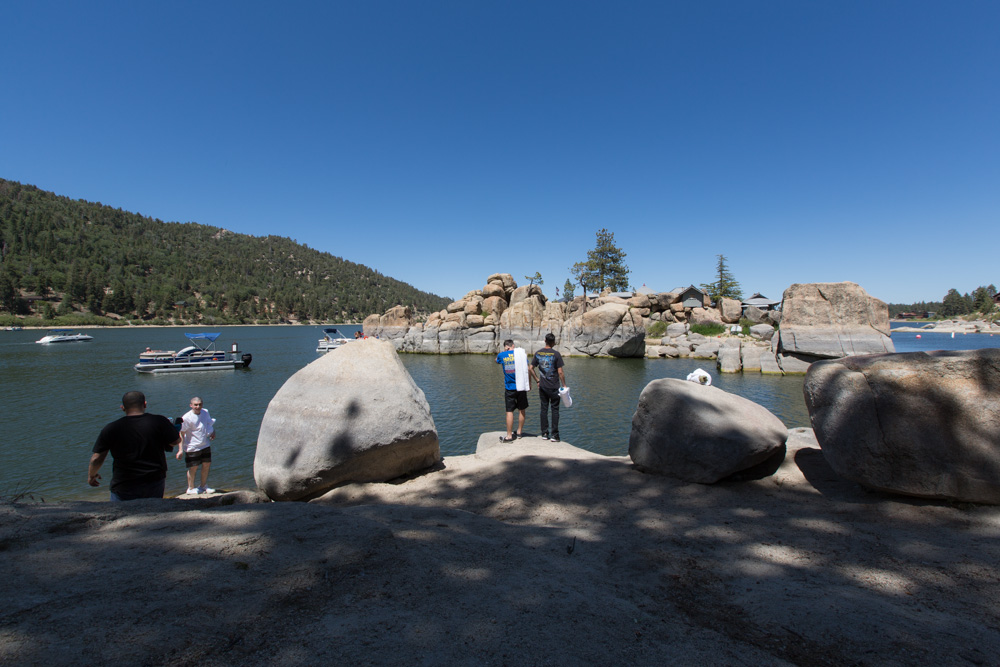 The water was still pretty icy from the winter runoff, but more shocking was the low levels as can be seen by the lines stained across the boulders.  California is definitely in a drought.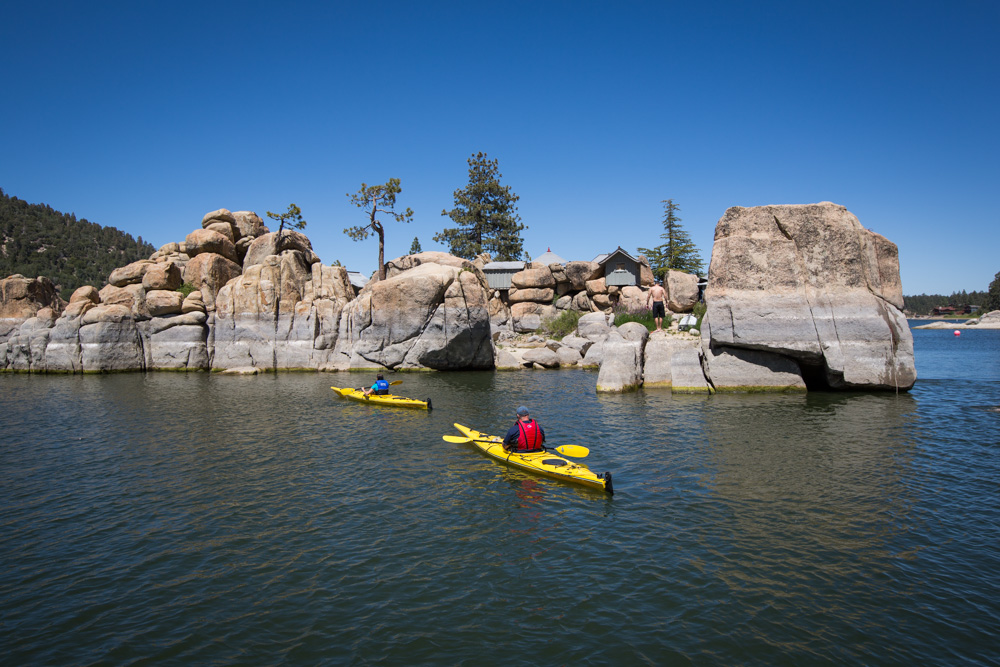 Marco Hollywood leaps into shallow waters: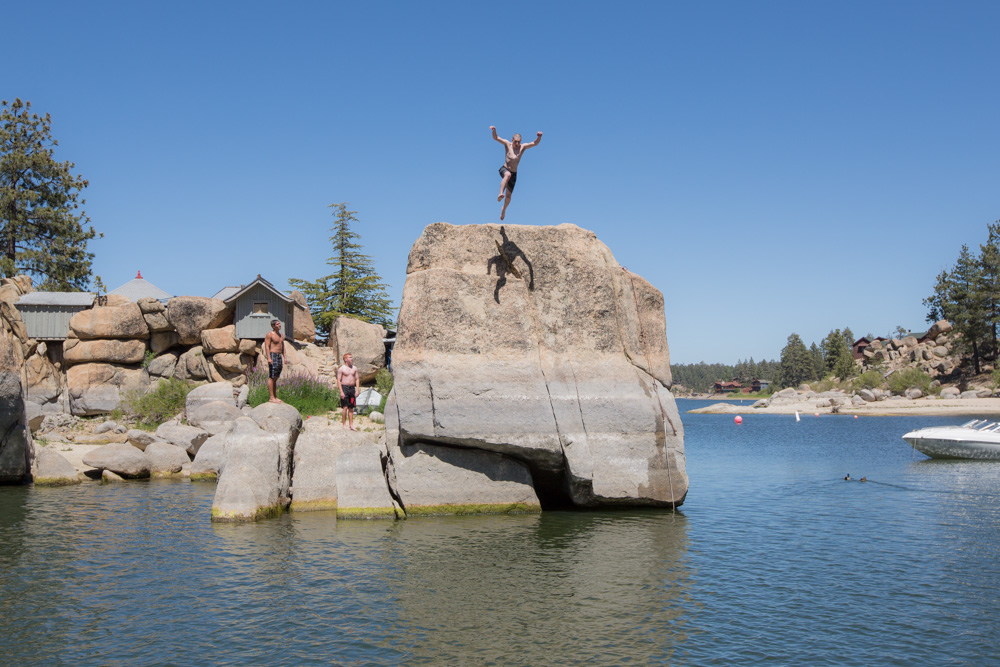 Driving back from the lake, we stumbled upon the coolest – and most exhaustive – thrift shop ever.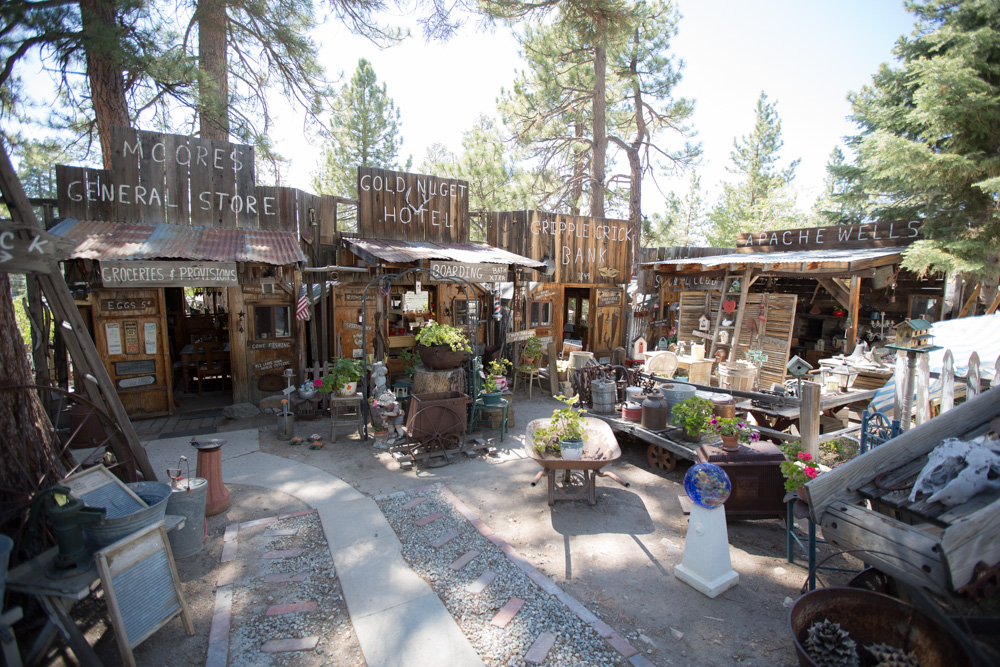 Tons of Ghost World-reminiscent racist tin art down these halls.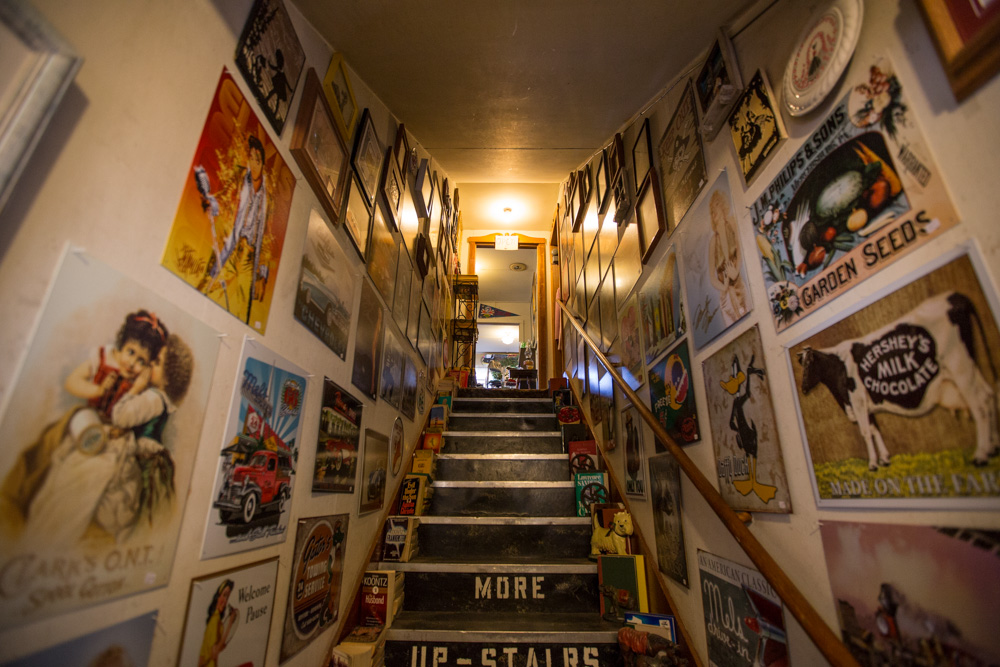 This is where the Horndawg sleeps: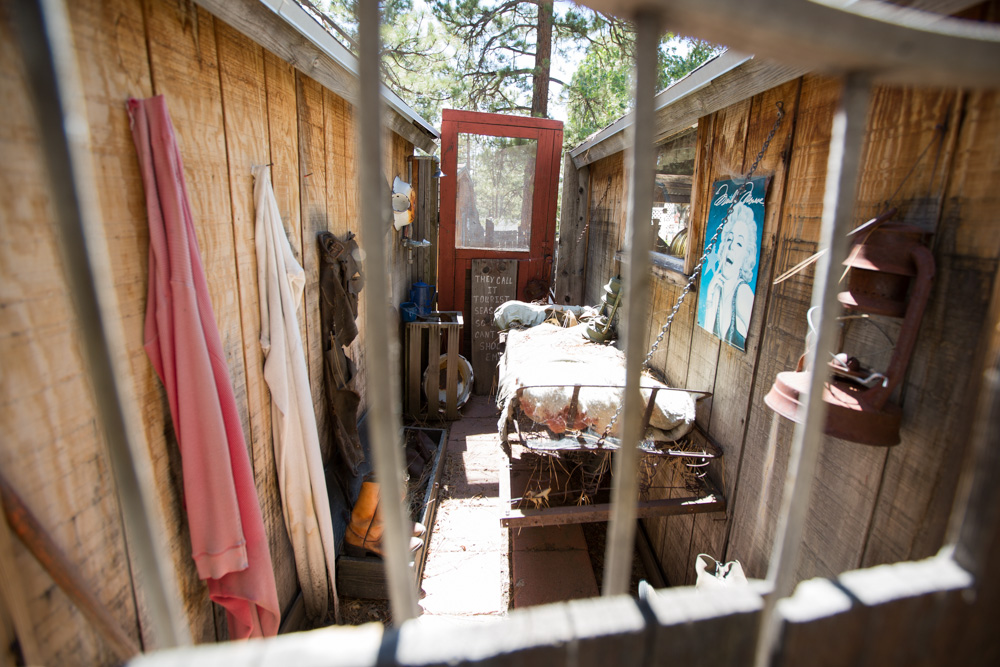 Mountain-town charming or horror movie nightmarish?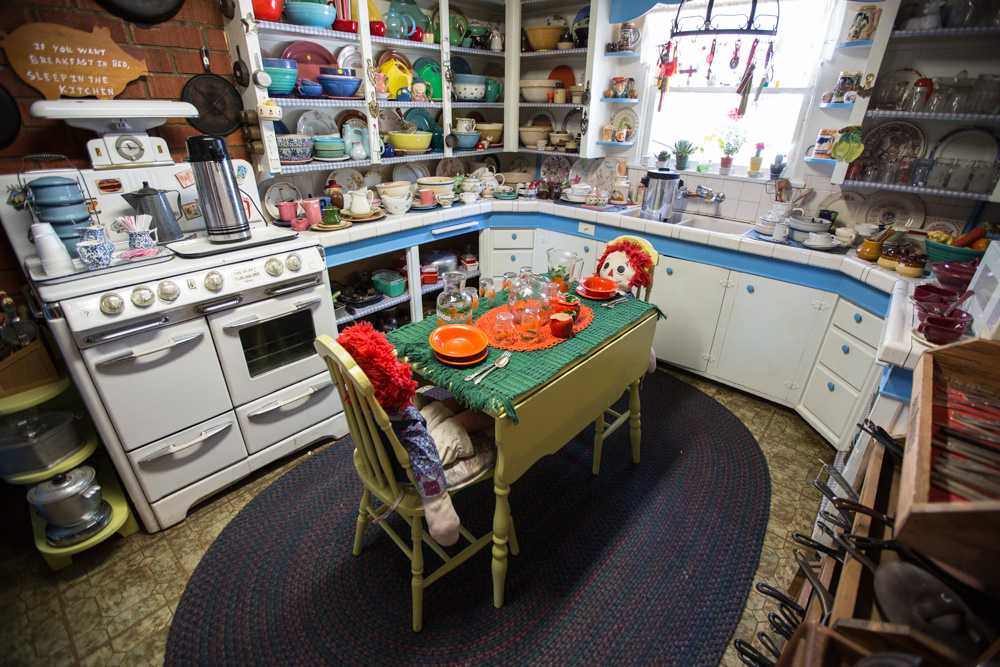 Of course the life-sized E.T. was NFS: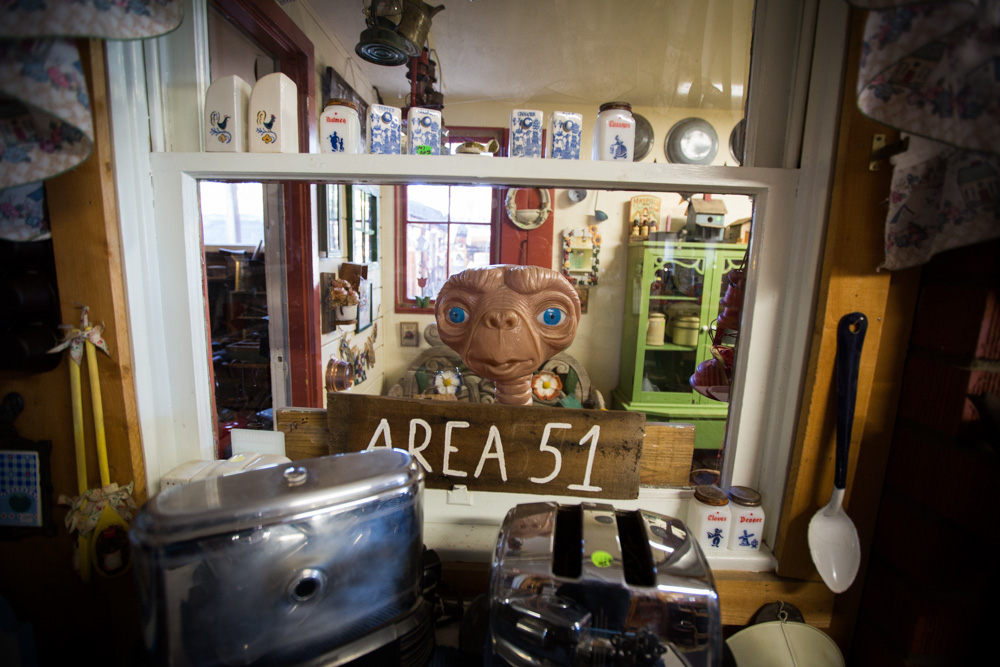 Also happened upon the weekly car meet-up at Get The Burger, the best hamburger spot in town with the coolest owner, Eric.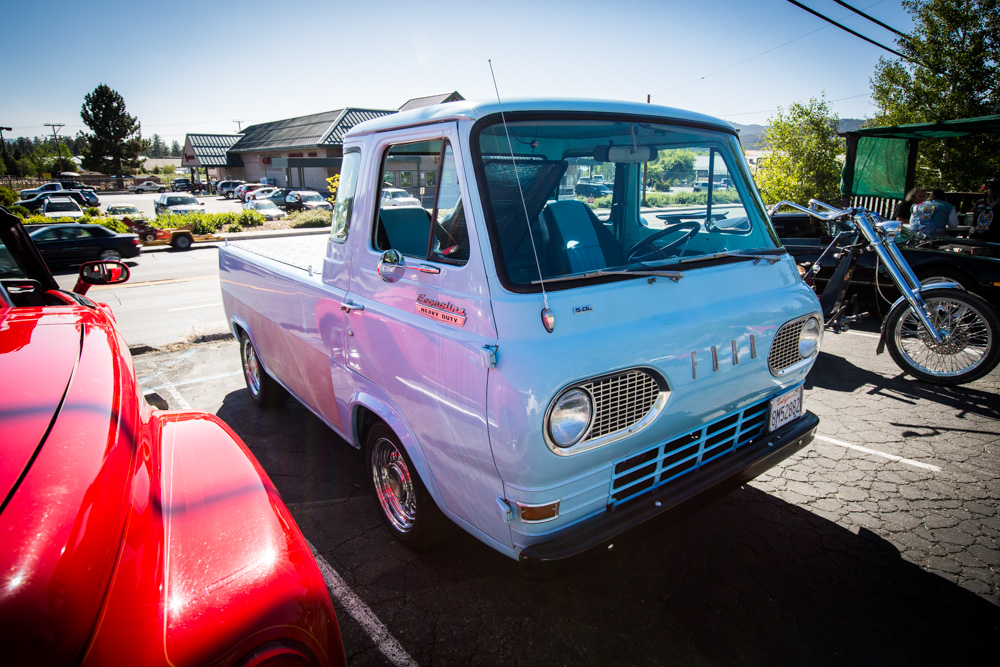 There used to be one car club in Big Bear, but they beefed and split into two. Then three.  Then four.
So Eric opens his parking lot every Wednesday afternoon as neutral grounds.  Anyone is invited to participate.  I told some of the locals that I have a DeLorean and they laughed in my face and said, "I'm sorry."  So maybe not everyone is allowed.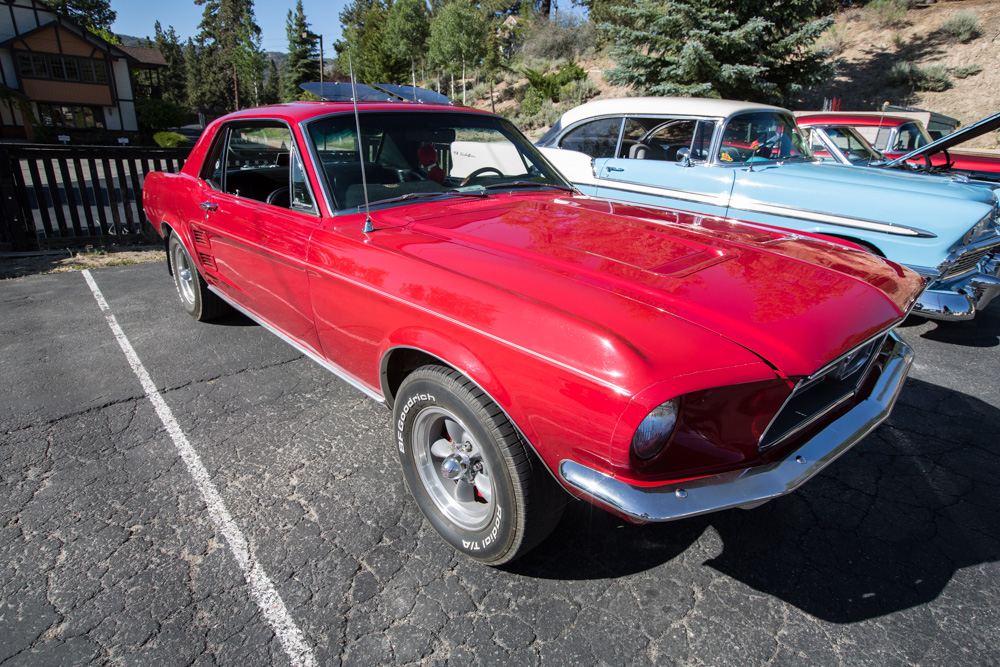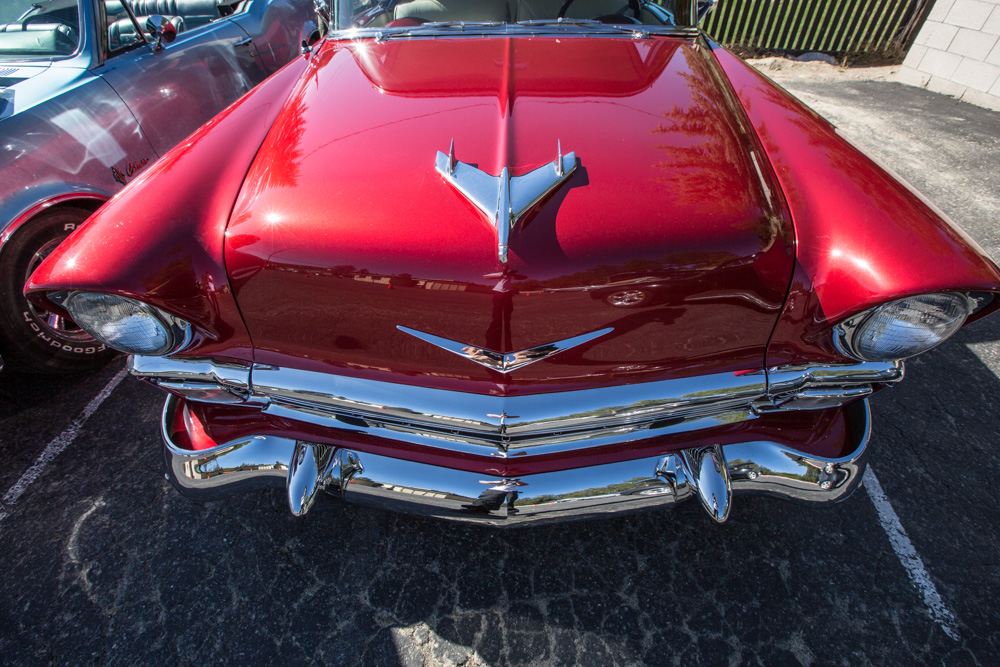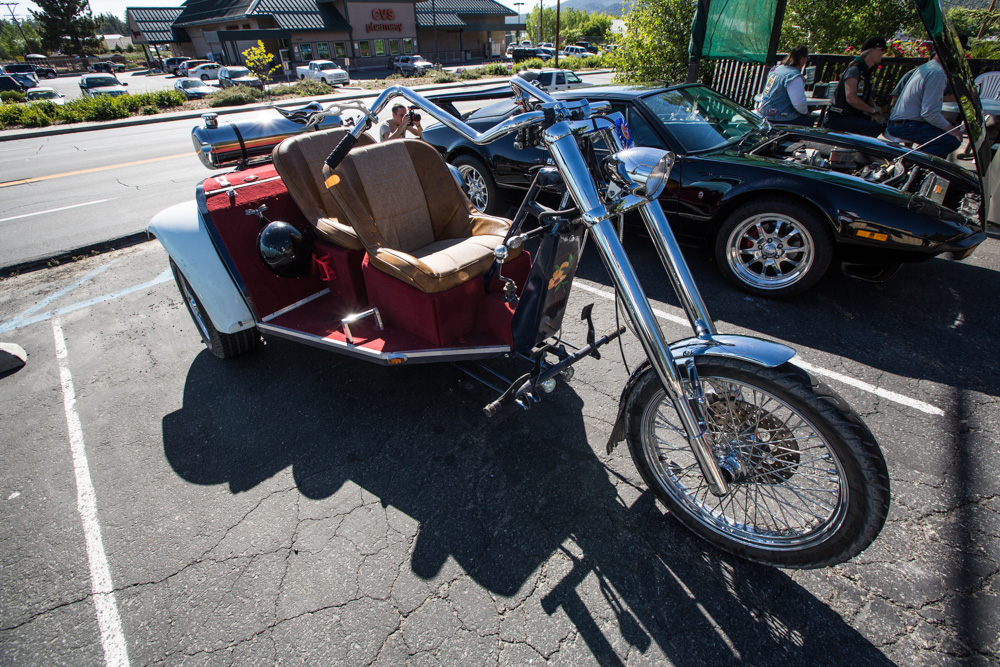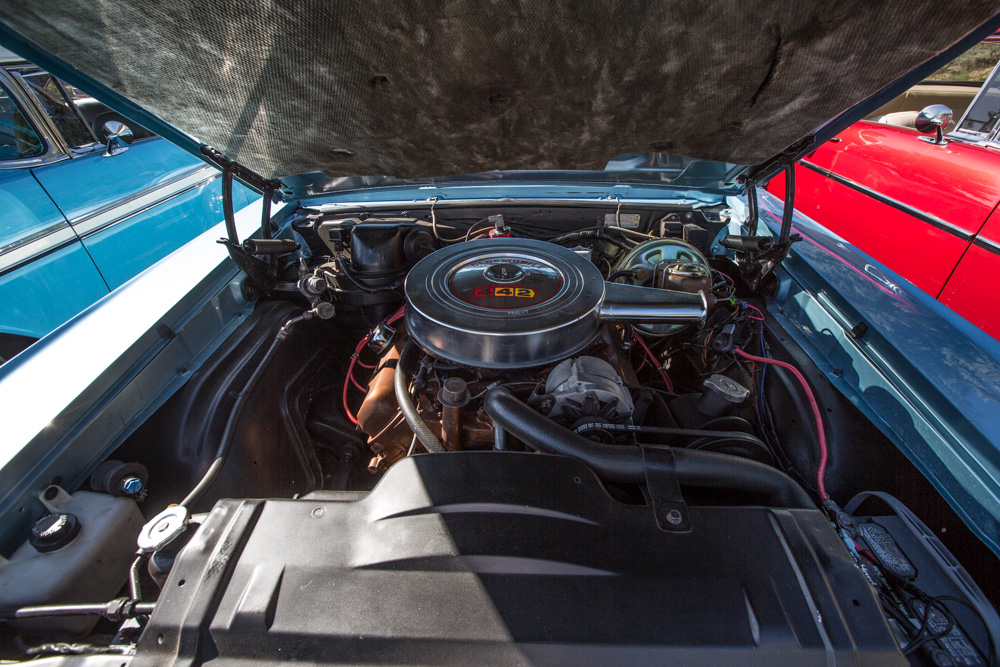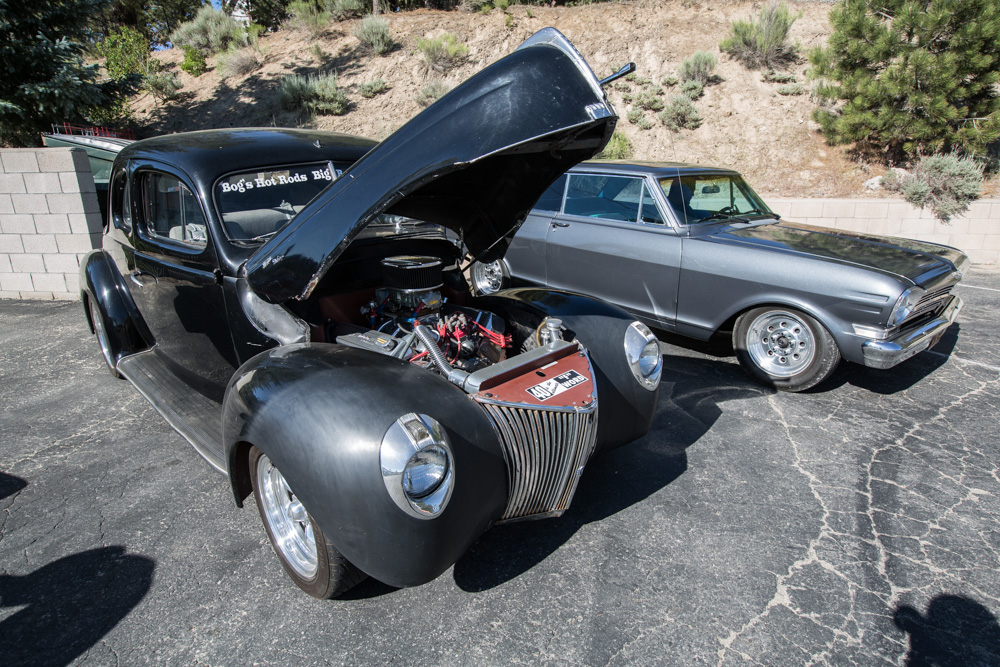 Oooooh….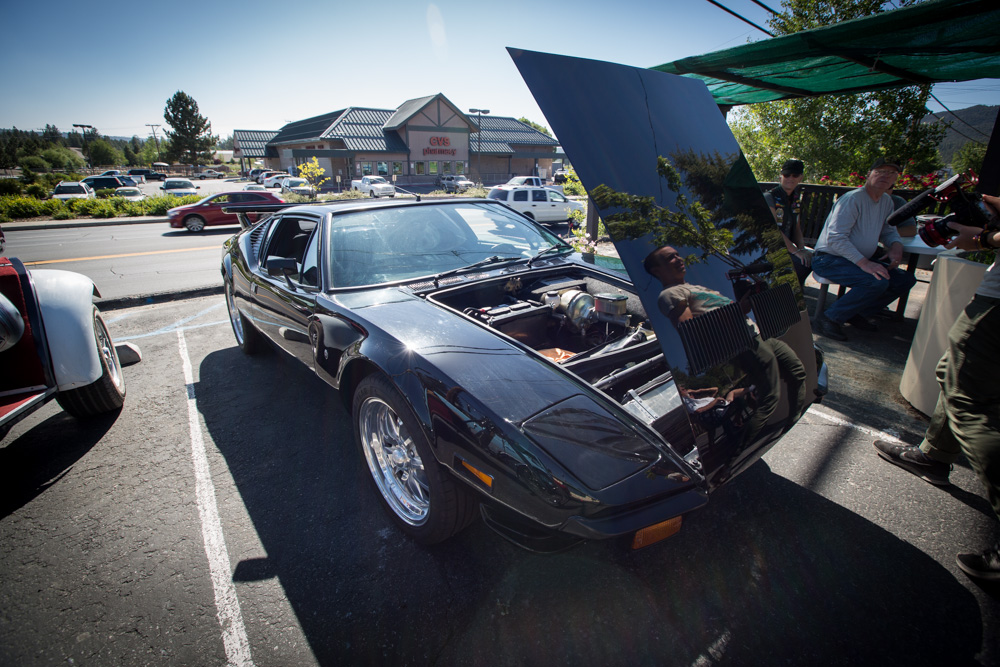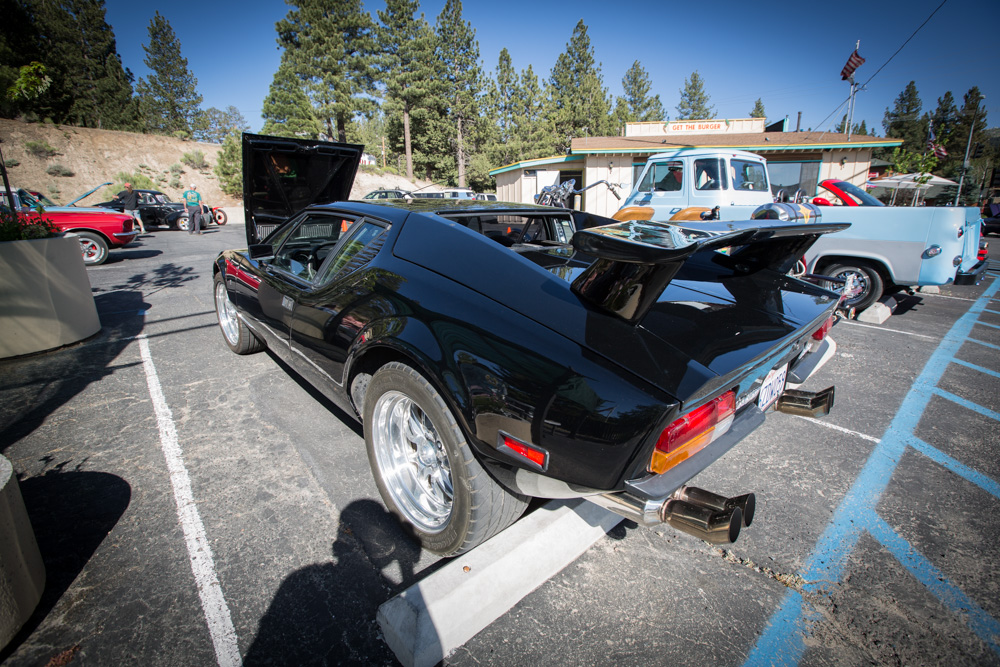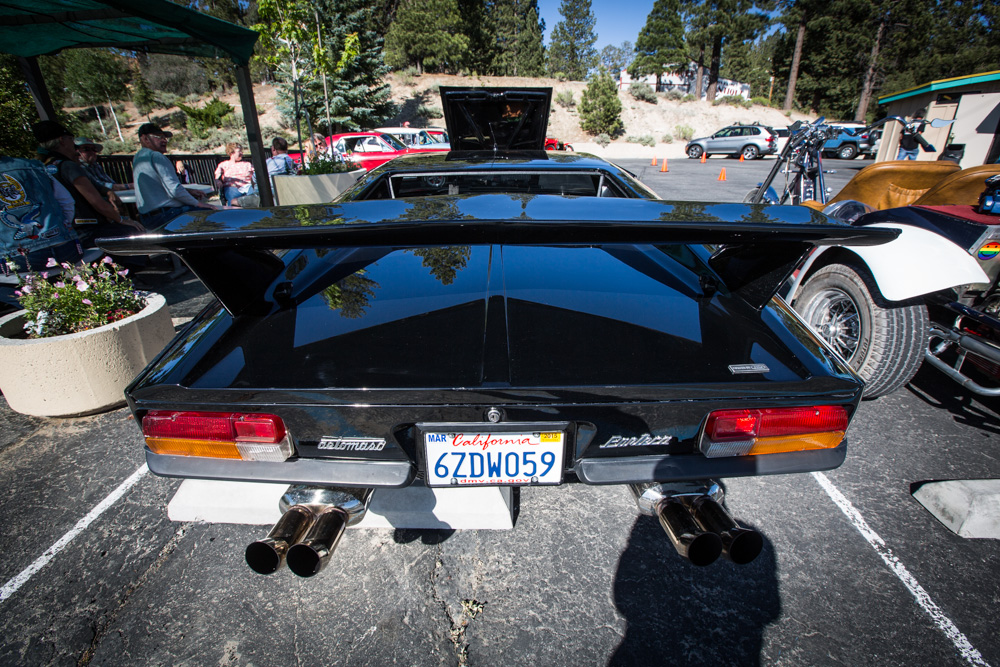 This is Eric's Gremlin, the same one he bought in 1972.  He uses it as a daily driver and his wife has one as well.  Eric is an LA transplant, he moved here 40 years back and has raised 3 generations of his family here in Big Bear.  Eric says the community is still breaking into 2014 attitudes (You should hear his stories about flying a rainbow flag above his establishment), but it's still the best place to live.  If you ever decide to visit, please stop by Get The Burger and shake hands with this man.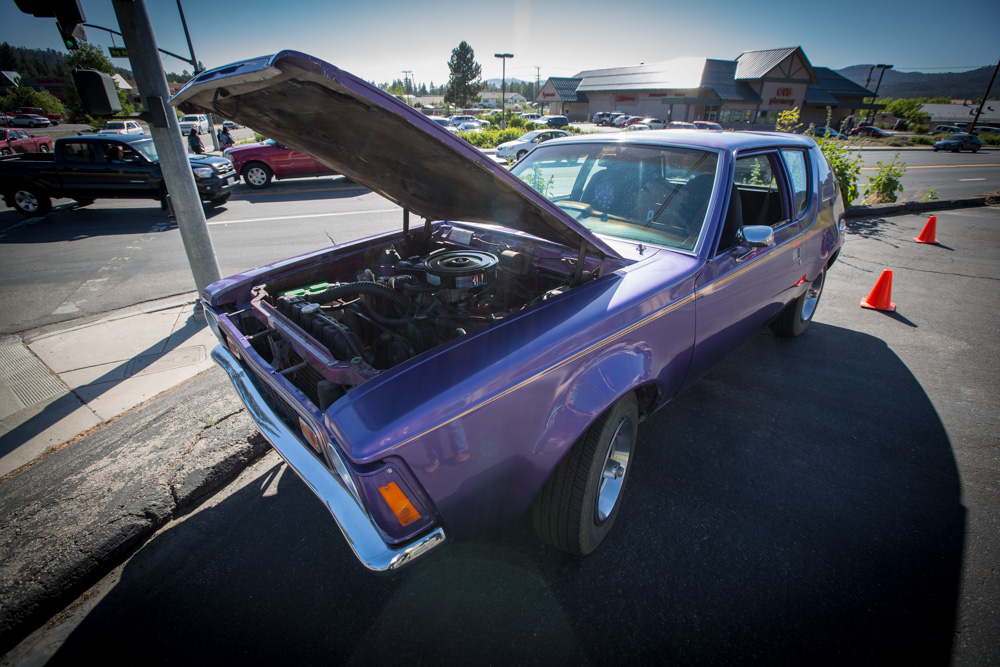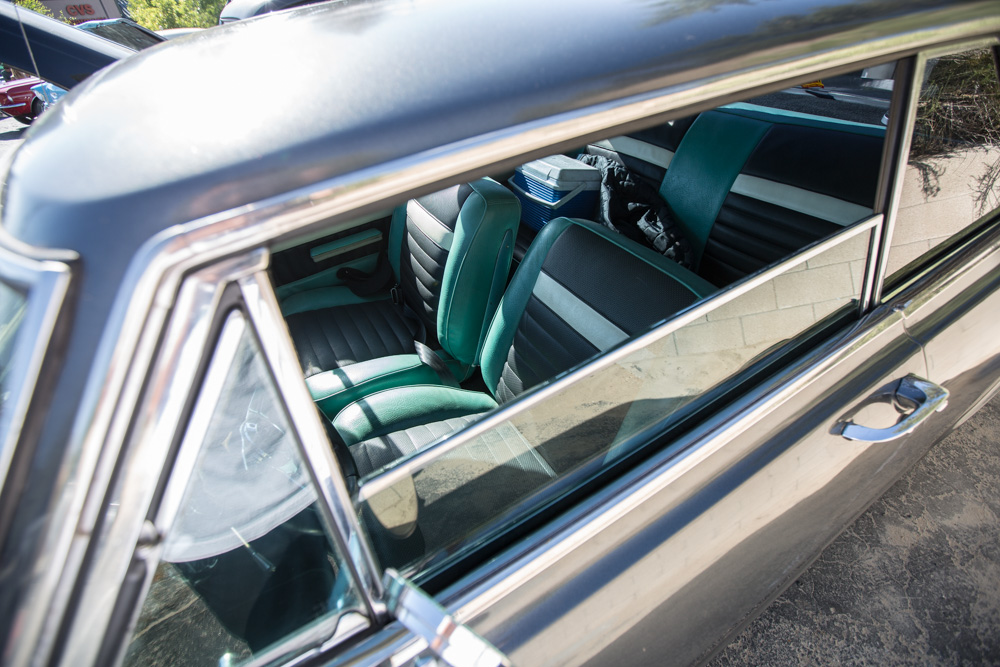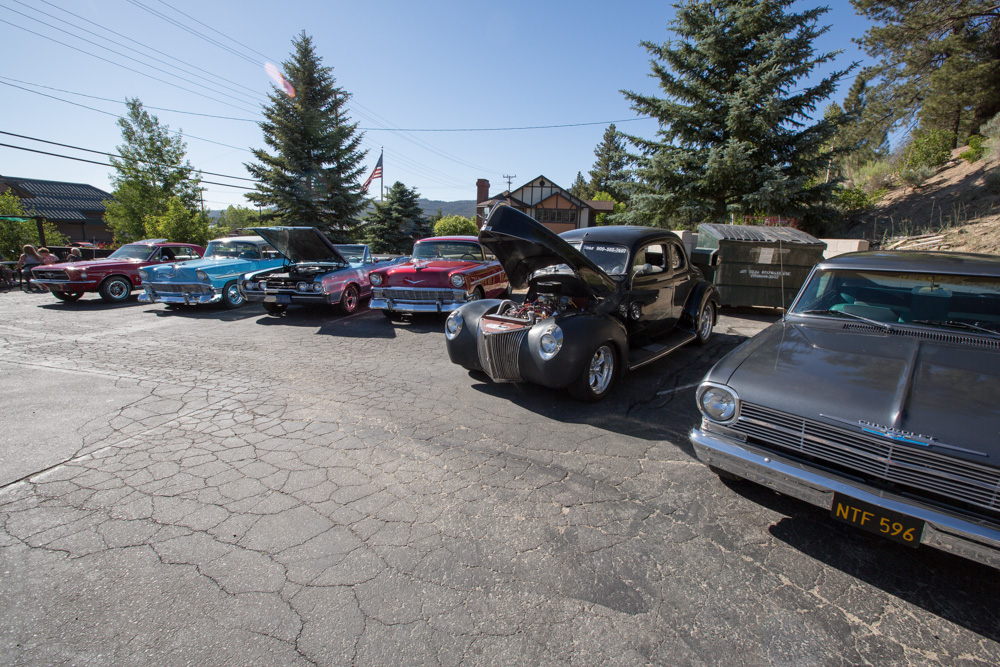 I didn't realize until we were halfway up the hill that Dave Choe was holed up in Big Bear as well, with his new band MANGCHI ("Hammer" in Korean).  The guys have been isolated for close to a month in the mountains.  Same idea, same setup as us, except they're plugging away at recording their first album.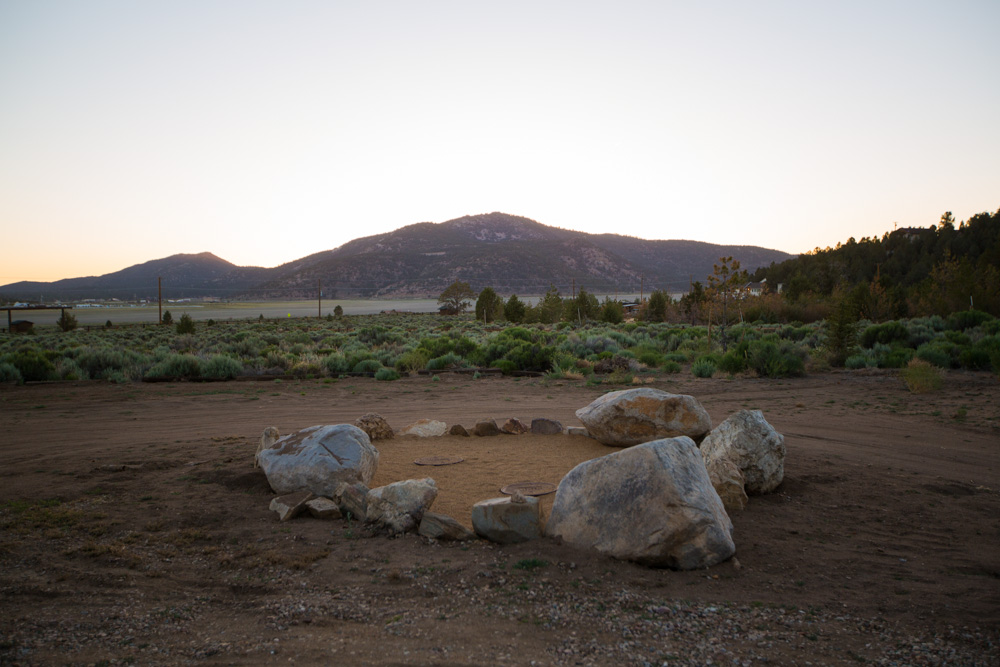 Dave's ranch is even more remote than our cabin, about a 20-minute ride deeper into the sprawling plains where the lake once engulfed.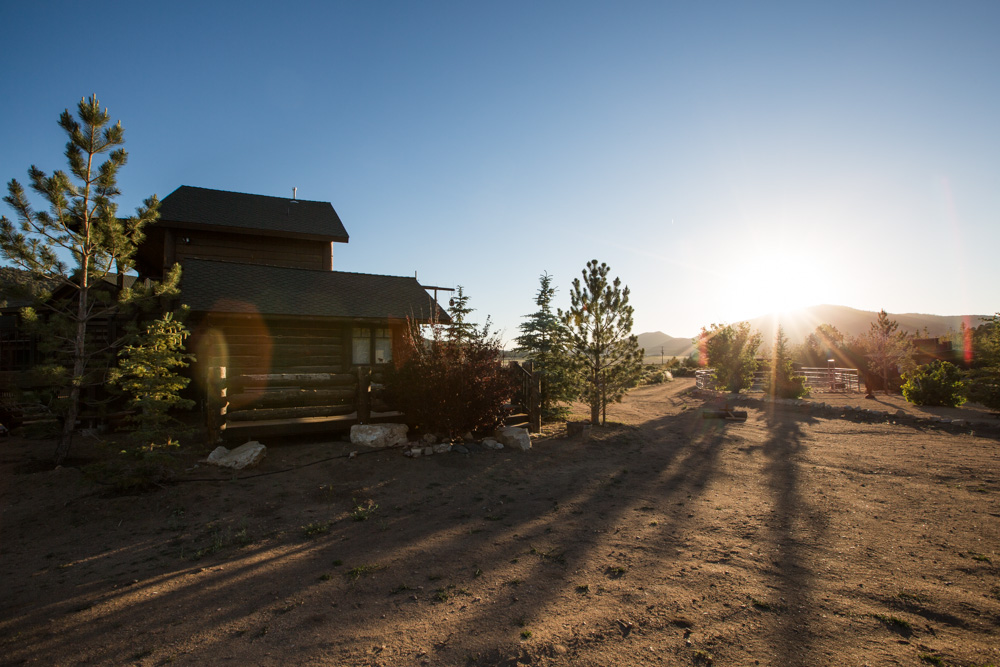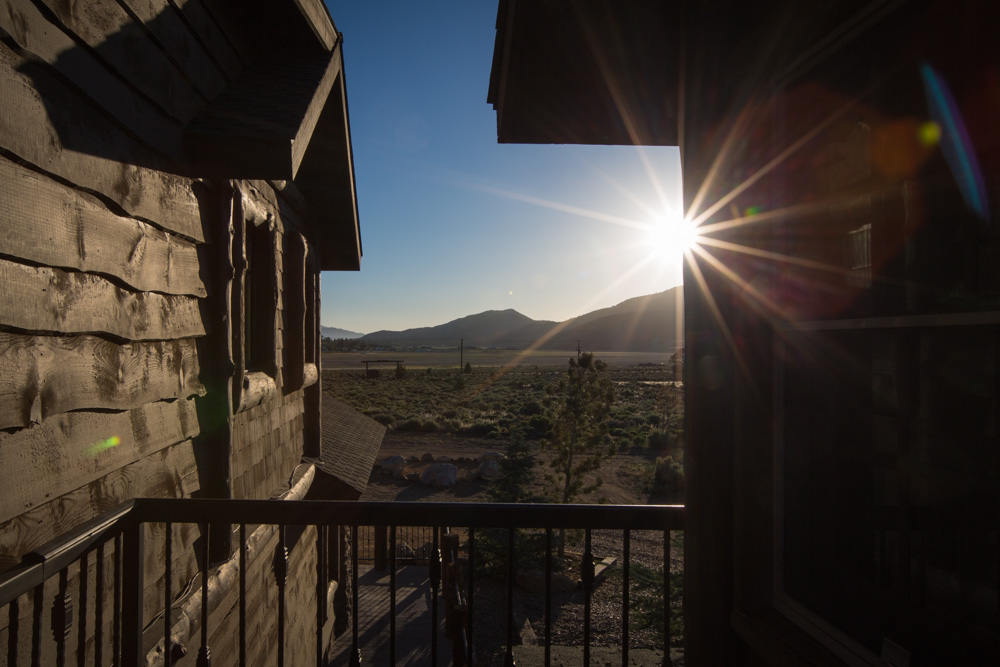 On vocals you have Steve Lee, comedian Bobby Lee's brother, surprise DVDASA star, Fat Sal's shake-maker, aka SteeBee WeeBee, aka THE NEXT BIG THING.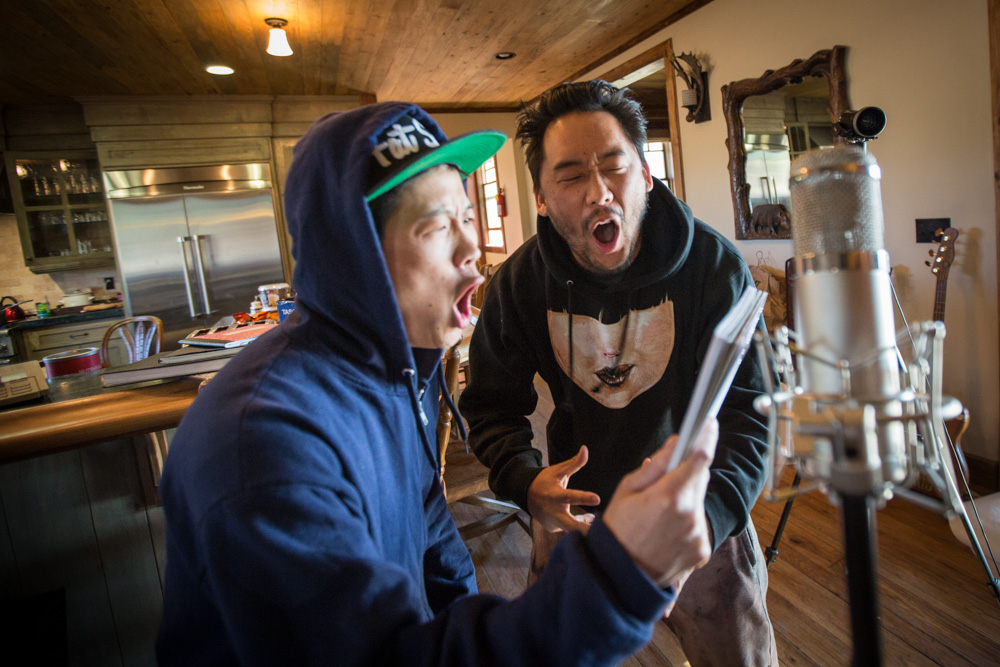 Money Mark is the master of puppets.  The veteran producer and rock/rap legend spins art out of splattered jam sessions.  He's the Lou Reed to Dave's Warhol.  He has the badges to prove it – after all, he's essentially the fourth Beastie Boy, also having worked closely with Karen O, the Rolling Stones, Beck, and Iggy Pop.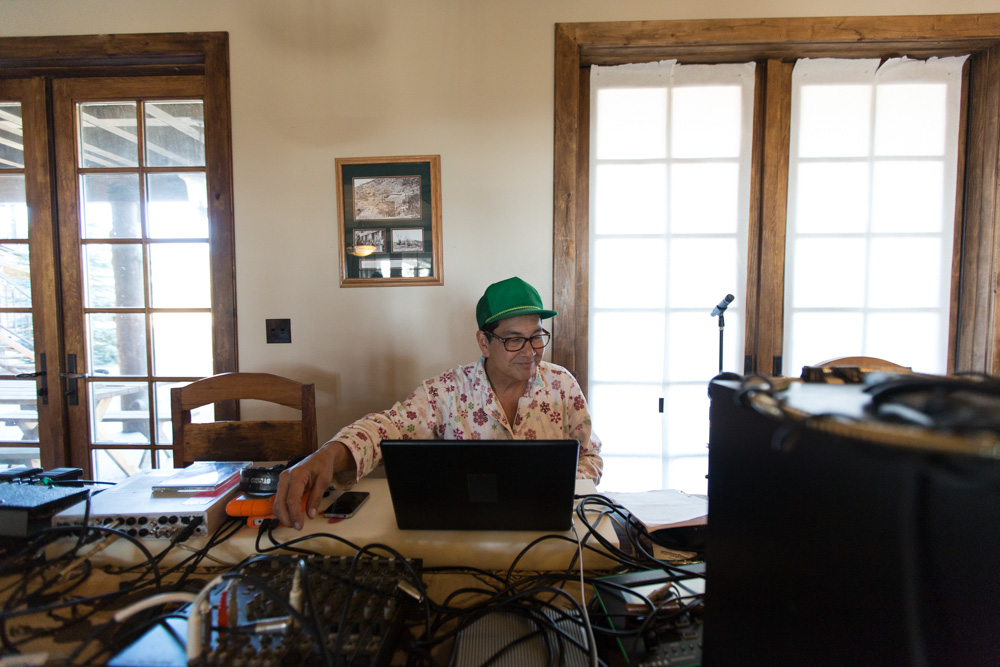 So the MANGCHI album is pretty much done recording, it just needs some mixing.  I can't really define the album's sound except it's everything that the guys (and myself) love.  A little bit Pixies, part Debbie Gibson.  An ounce of Ramones, a pour of Breeders.  But although it's inspired by the soundtrack of our youth, it's a record for a post-Internet ear.  I can go on for hours, but it still won't make any sense, which is sorta the point. You'll just have to wait and listen.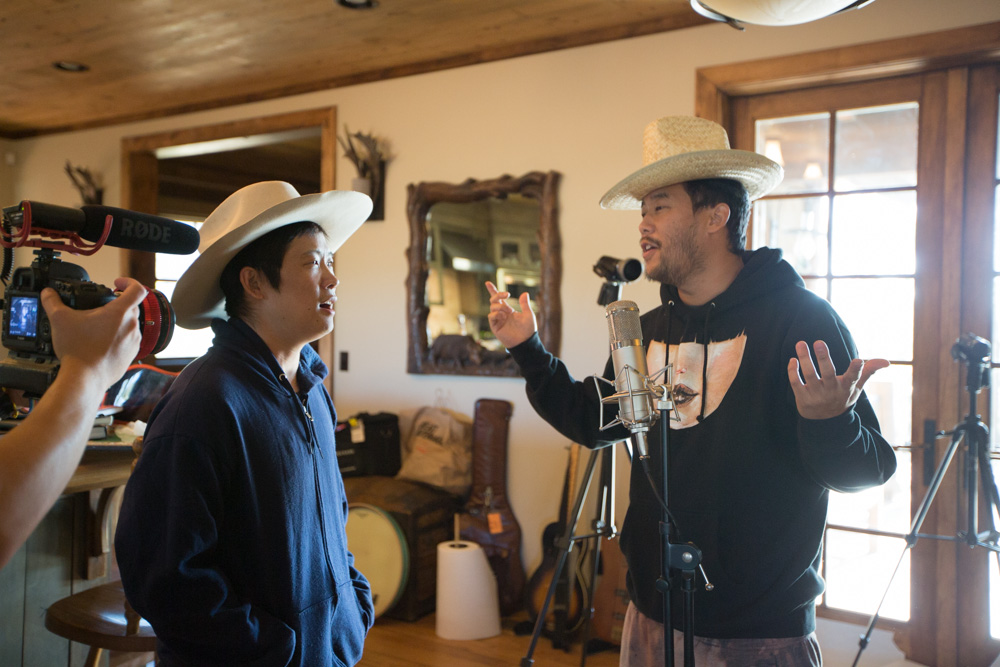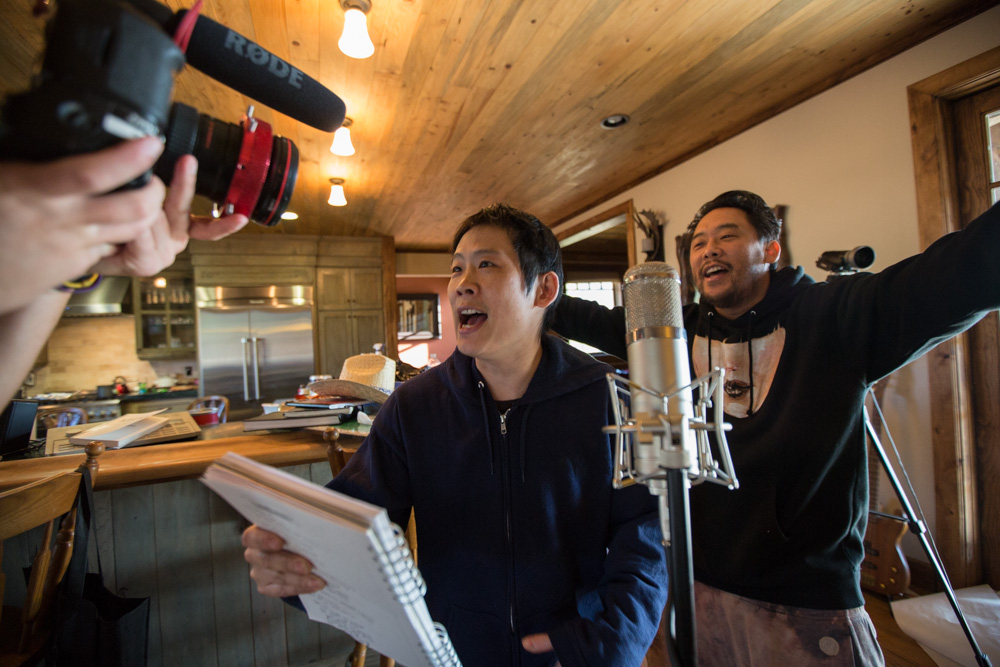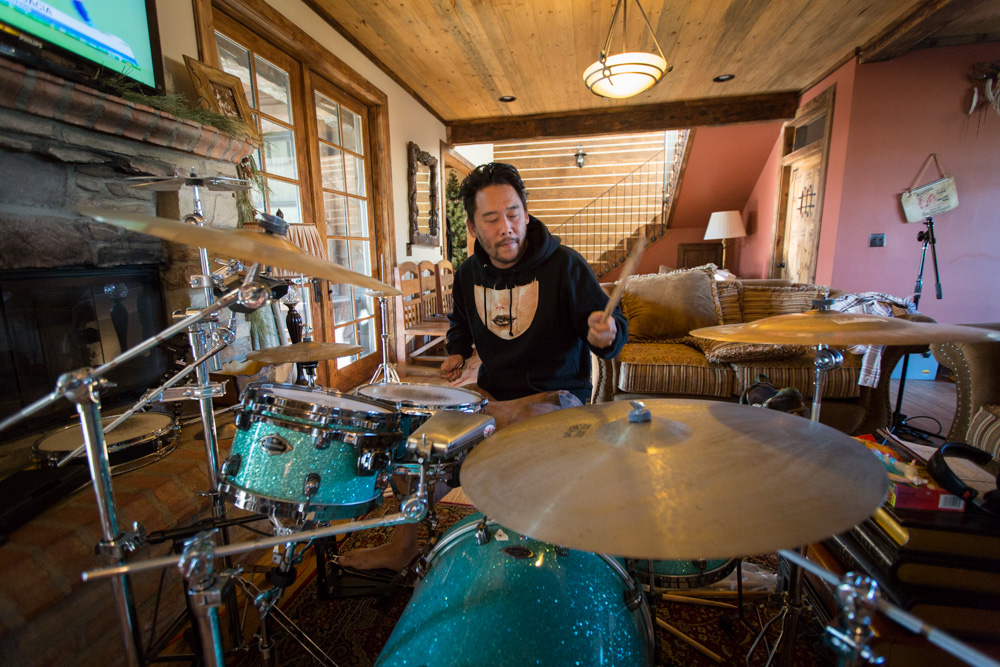 You win, Big Bear.  Proved us wrong on all counts.  Can't wait to come back.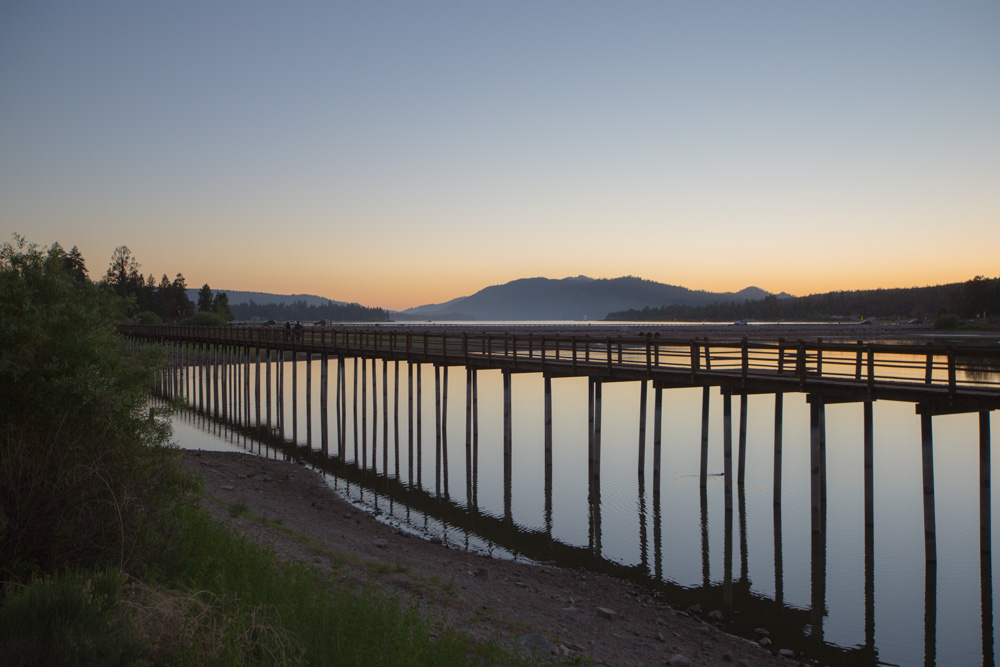 OH YEAH. Eat at the Himalayan Restaurant (the Chicken Tikka Masala is the best dish in town), Mountain Munchies (the Snow Forest sandwich), and Dave swears by the chicken pot pie at Teddy Bear Restaurant, amidst mixed reviews.