As many of you witnessed, the Los Angeles Lakers defeated the Orlando Magic to win the NBA championship Sunday night. The city erupted in celebration, with the epicenter being L.A. Live next-door to Staples Center. But unfortunately, (as everyone expected from prior experience) the festivities turned chaotic as a handful of belligerent idiots used it as an excuse to riot. Good thing that most of the surrounding area is devoid of retail businesses, leaving the rioters to uproot trees and street signs without anything else to dismantle… with one exception: The Holy Grail, one of L.A.'s finest sneaker shops that specializes in consignment goods.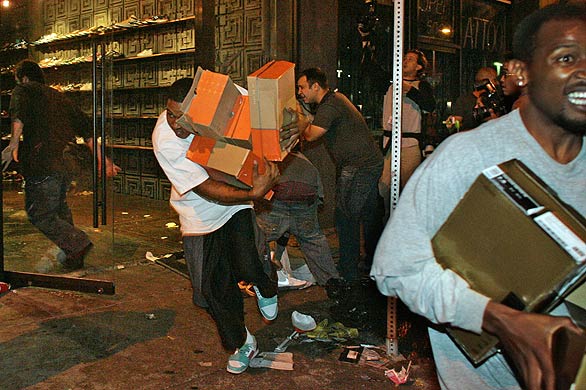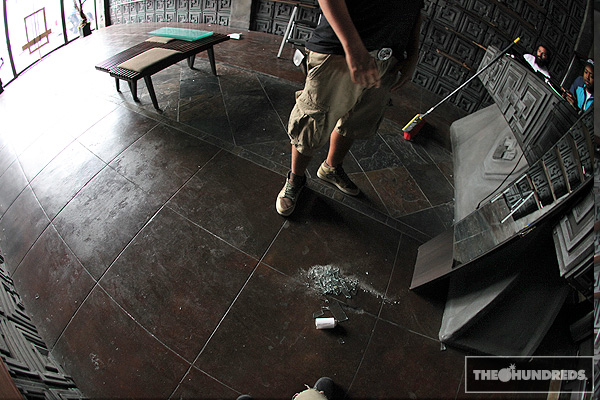 Monday morning, I awoke to all the news stations reporting live from The Holy Grail's doorstep, explaining how the shop was one of the select few businesses that was looted during the riots. The store was gutted, but Richard remained poised and collected in interviews as he recounted how a mob of fifty rioters pillaged his shop, leaving them with nothing but broken glass shards and tattered shoeboxes. The ridiculous part being that most of the looters ganked vintage kicks just to light them on fire and throw them down the street. A couple neighbors who live in the building were also arrested this morning after the cops were tipped about stolen shoes in their apartment.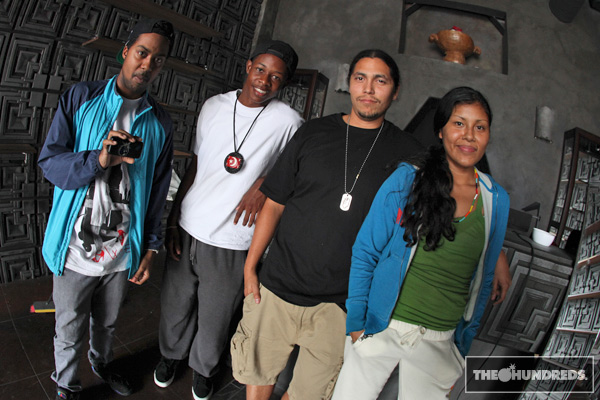 I mean, seriously?! If this doesn't frustrate you and make you lose faith in humanity, then you should probably check into the morgue because your heart is out of order (Oh, also, give the shoes back). Funnily enough, there is a silver lining in all craze, as Richard explained how their phone has been ringing off the hook all day from friends, family, and strangers that are showing support. The Holy Grail crew was inspiring, although devastated, they remained levelheaded about it all and were looking towards the future of the store and sneaker culture.
Please support independent boutiques and PLEASE SUPPORT THE HOLY GRAIL! You can begin by visiting their website and bringing sneakers down to their store if you're looking to put your kicks on consignment in a classy boutique run by a positive, legit crew.
by bobbyhundreds