The idea to do a project with Scott Caan happened so logically and organically, that I'm surprised it didn't come about sooner. Scott's a recognized actor, but he's also a local L.A. kid, often seen skateboarding up and down Fairfax or surfing out in Malibu. He's grown up with a lot of our friends out here in the city and even has a past in hip-hop, believe it or not. And on top of all that, Scott's a photographer. Not by trade or profession, but out of the personal fulfillment and passion of documentation. That's what The Hundreds comes down to, California Culture & Los Angeles Lifestyle, and the creative push.
I'm drawn to Scott's photography for it's candid nature and ability to evoke natural human expression from his subjects, whether everyday pedestrians or glamorous movie stars. You'd think that someone that comes from a celebrity lifestyle would be challenged to blend into the background and observe, but I think Scott would prove you wrong. Perhaps the greatest attribute of Scott's work is the access, his ability to capture events and moments that most of us will never be able to see. Whether standing atop the stairs at the Cannes Film Festival with thousands of paparazzi flashes popping at you, or in the dark confines of a Parisian hotel with a disarming muse, he brings you into his world by virtue of film. This is one man's work, one man's life, special or ordinary in many ways, but unique nonetheless.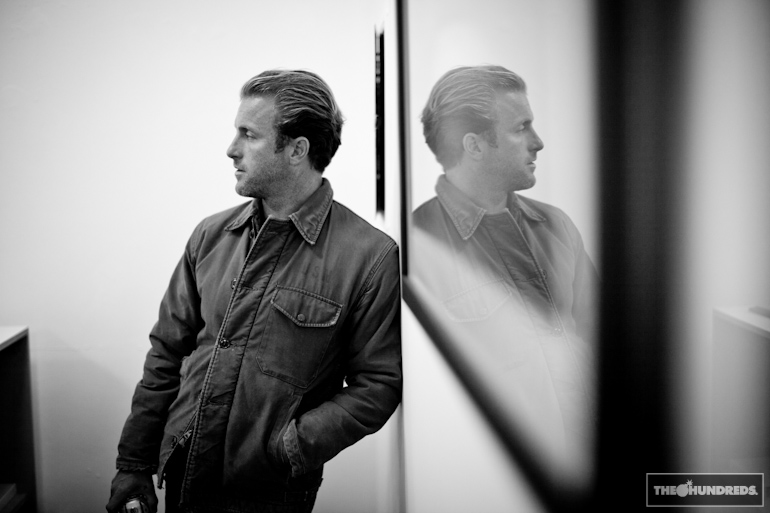 We spent the weekend preparing The Hundreds by Scott Caan Pop-Up Shop & Gallery and hanging the artist's work…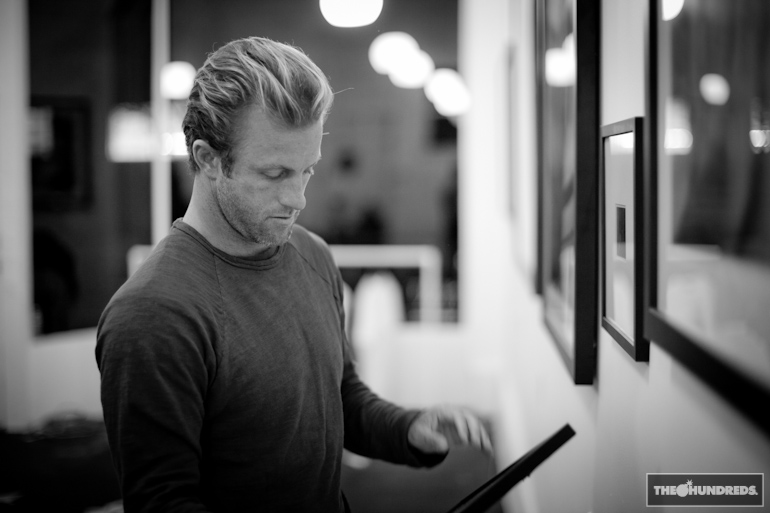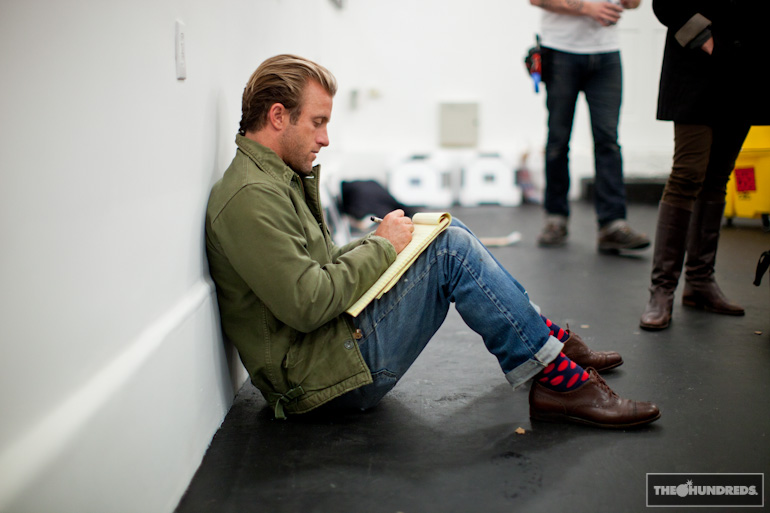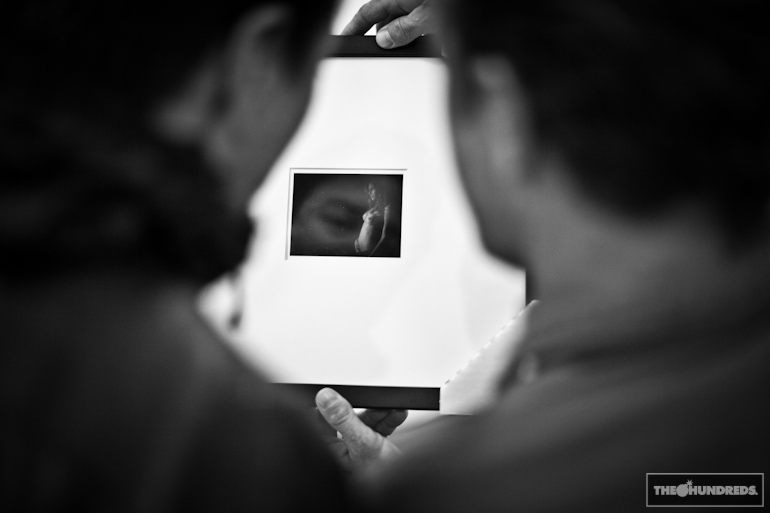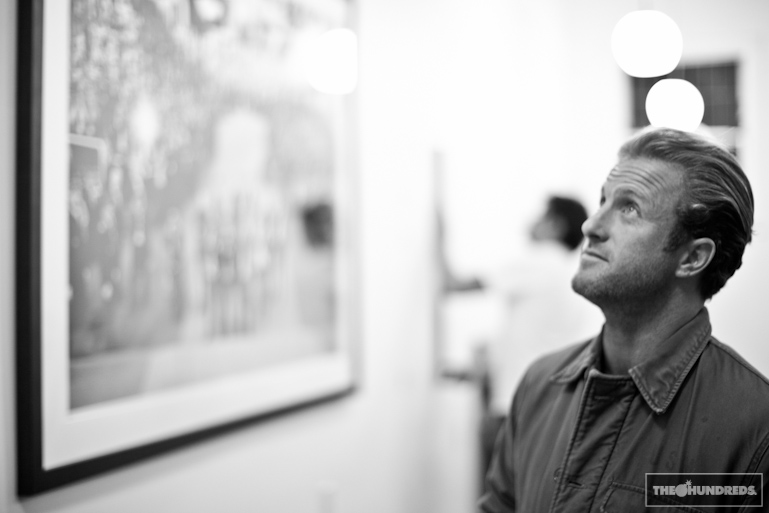 This is your chance to see the actual prints of photographs and Polaroids used in our collection with Scott, as well as some of his other highlighted work. You can also buy the photographs as well as the tees from our collection, and Scott Caan's hardbound book signed by him along with a limited print.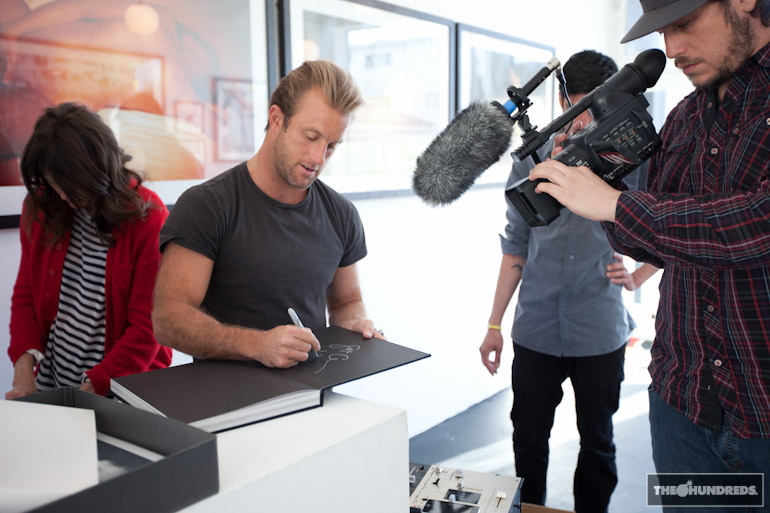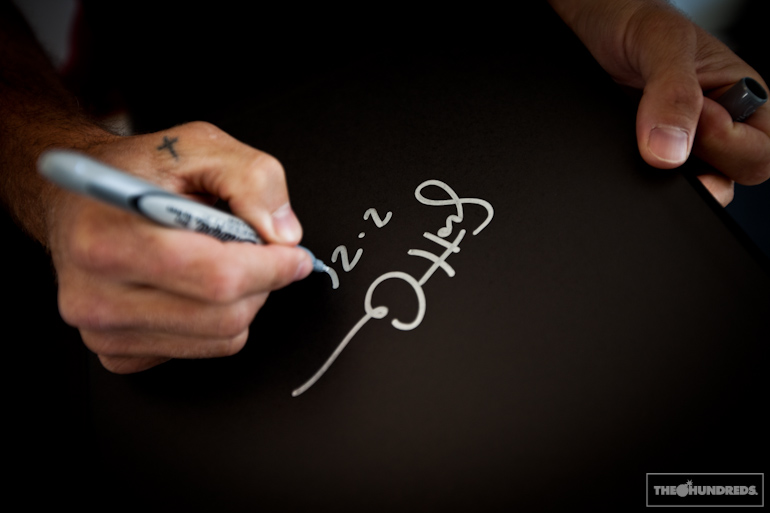 The Hundreds by Scott Caan Pop-Up Shop & Gallery
7907 Rosewood Ave.
Los Angeles, CA 90048
M-Sat: 11am-7pm
Sun: 12pm-6pm
…is open for only 1 week, and closes next Sunday, March 6th.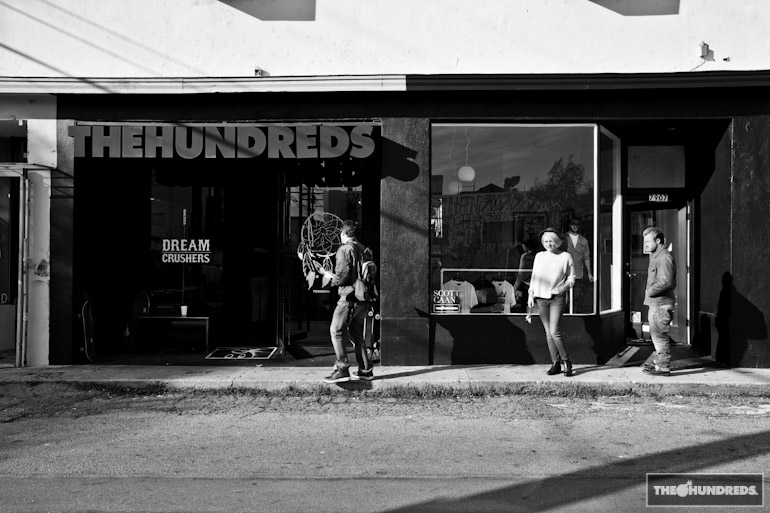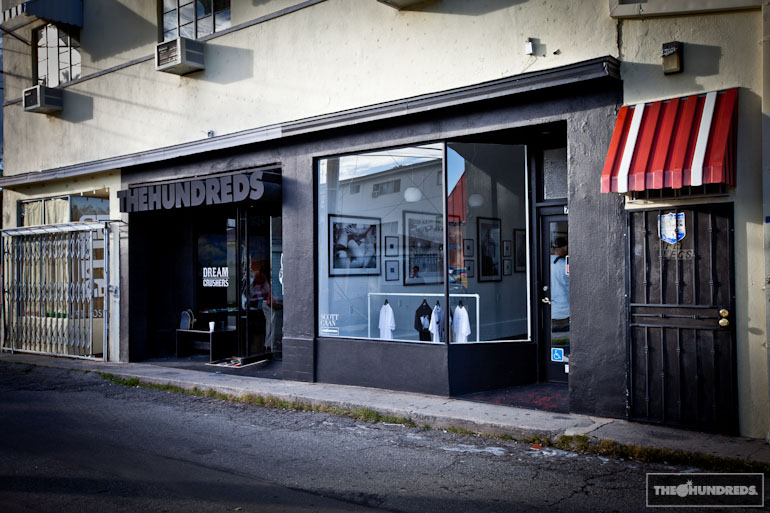 by bobbyhundreds