James Jean lives close to me, so we had lunch and I stopped by afterwards to check out some of his current projects.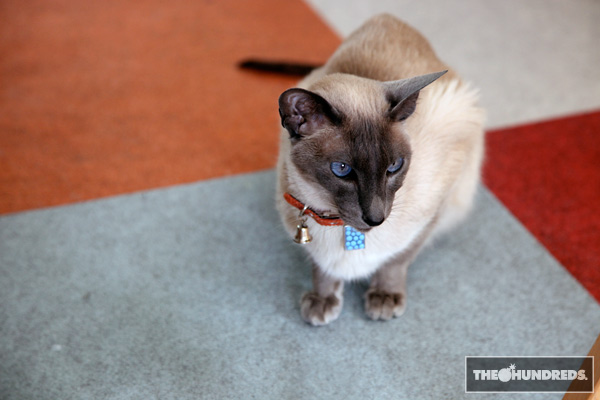 I like this set by Disasterware godfather, Charles Krafft. Porcelain brass knuckles? Right on.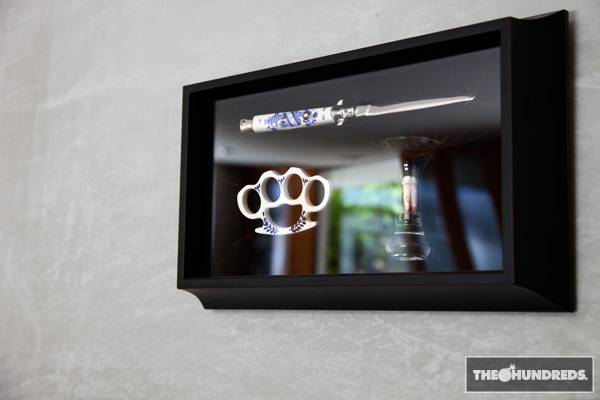 That's one of James' early works from art school. The task was to relate a story through a painting. Pretty confusing story, if you ask me.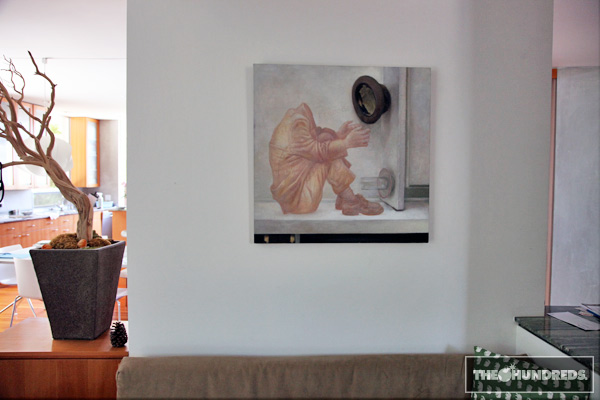 Some more personal work around his labyrinthine house.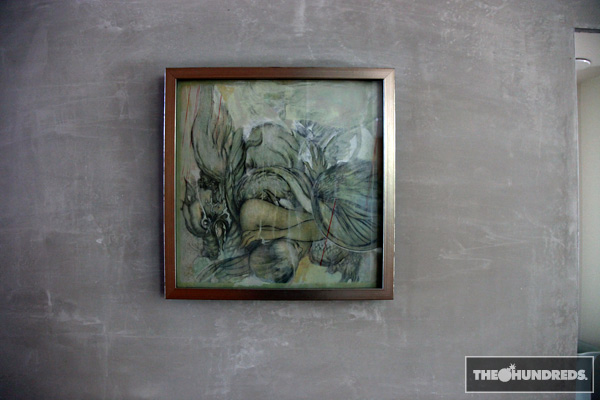 Weaponry. Tools of the trade.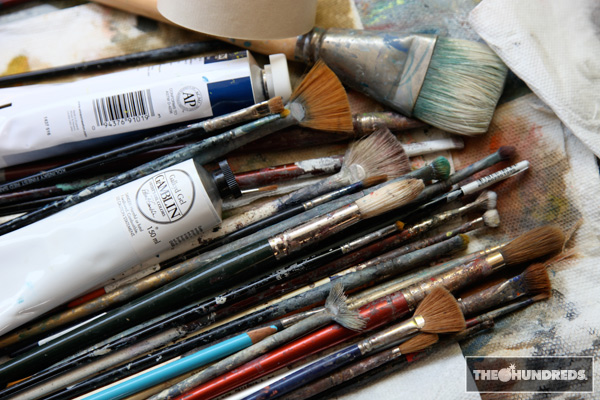 The master's working on a hunting-themed creation.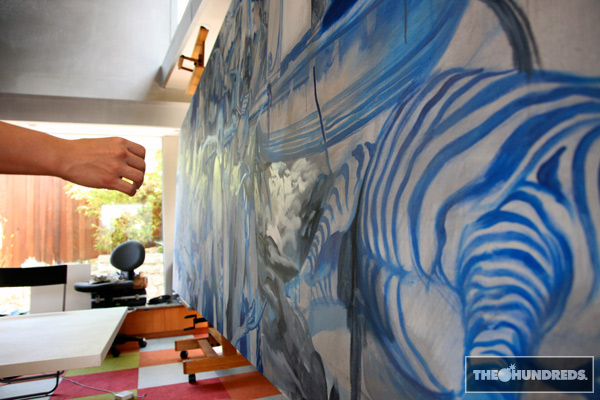 WHOOPS. Can't go there. James is currently working on paintings for his next showing, but he's not ready to put 'em on blast just yet. But here, you can get a sense of the scale in which he works in.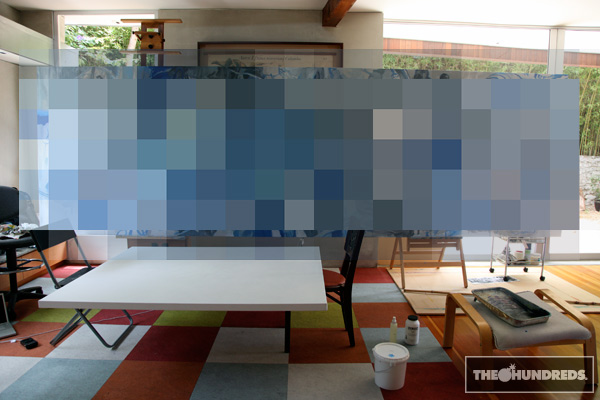 And here's a detail shot.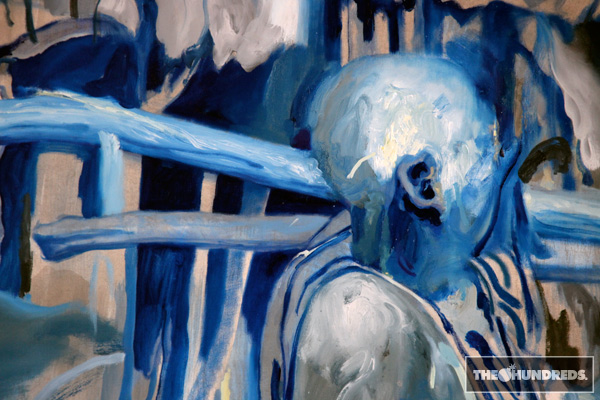 James' works-in-progress are stationed around his house. No matter where you turn, you're bound to run into a different story in transition. The canvases are huge and bold, and pretty distracting. You can see he's got a thing for Yellow right now.
I asked him if it's difficult to live normal everyday life when you're surrounded by unfinished paintings beckoning your call. But nah, he said he's got the lines between work and play distinctly drawn.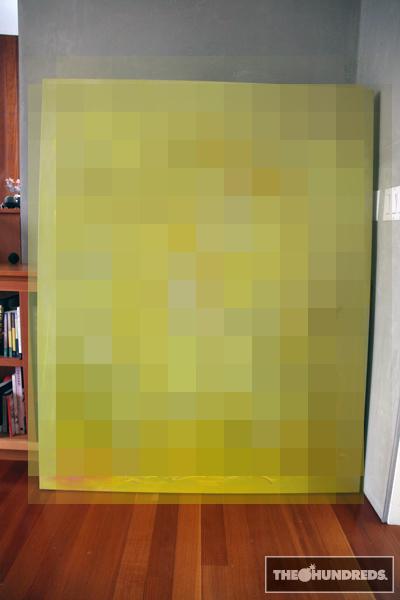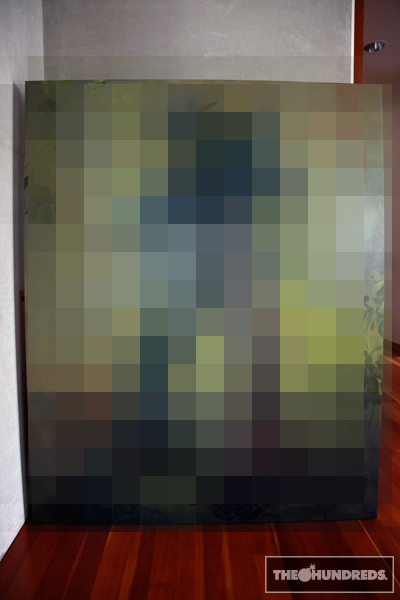 Here are some more close-ups on different sections of the previous pieces, just to keep you hungry. I'm such a tease.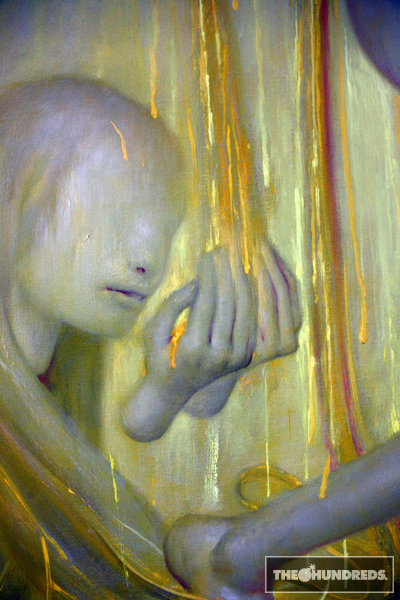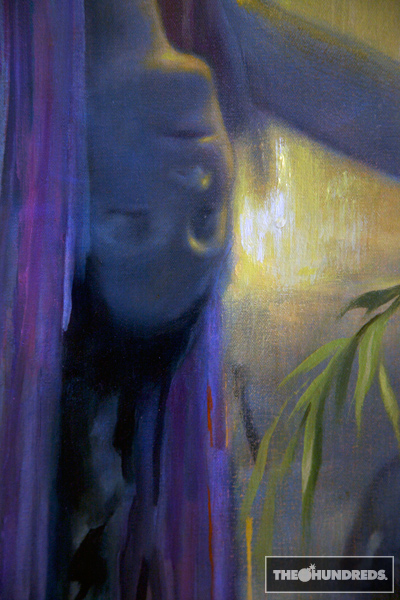 I commented on this whole "drinking" motif he always has running throughout his work. You'll start seeing it too. I wanted to say something crass, but bit my tongue.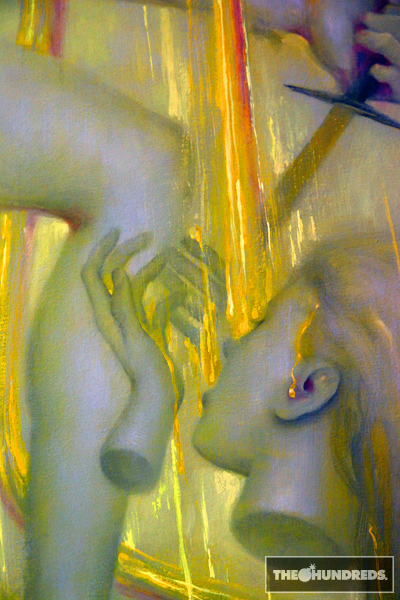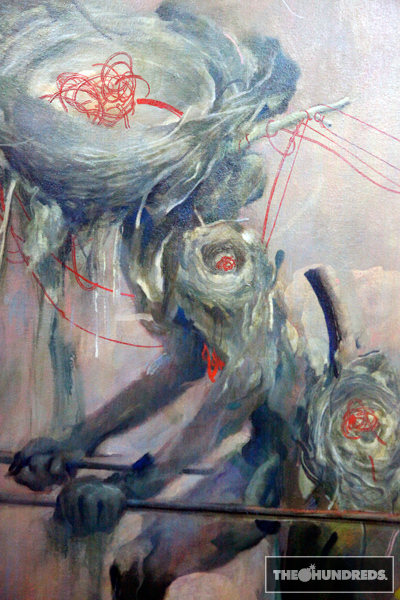 And here's your first look at James' newest book, KINDLING, which will debut later this month at Comic Con.
Stoked! More prints…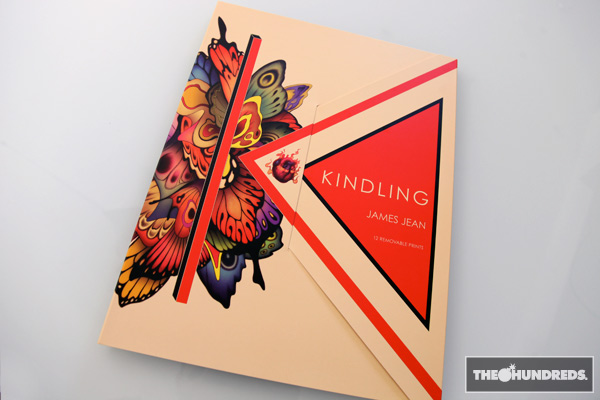 You remember this one, right? The piece he did for Dave Choe.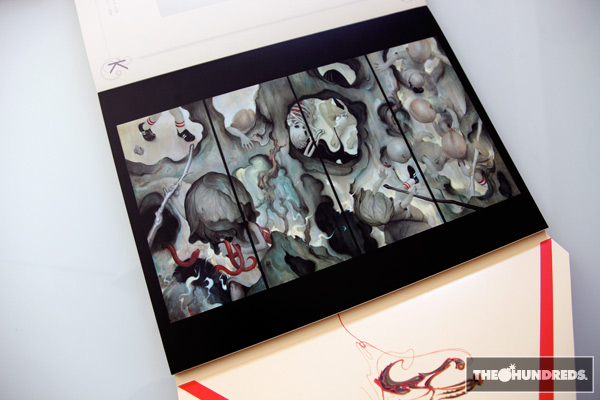 This is my pick.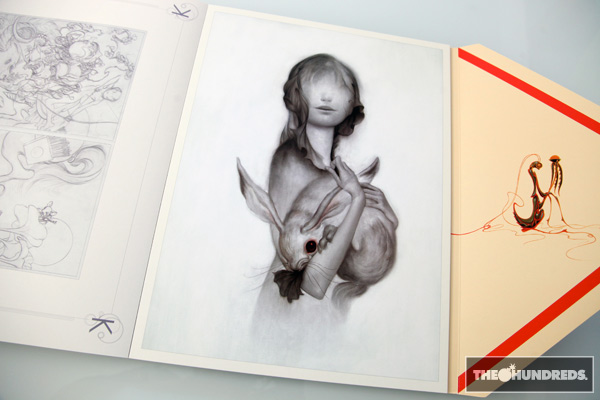 by bobbyhundreds