The other day, Seu Trinh was in the office, and being the renowned skate photographer that he is, Scotty asked him where was the craziest place in the world he had been to? "Los Angeles," he responded without hesitation. And you know what, I'd have to agree, if it weren't for SAN FRANCISCO.
I just got back from a whirlwind trip to the Bay Area. While I was busy shooting our Winter '09 lookbook deep in SF's Tenderloin District, this guy interrupted my shot.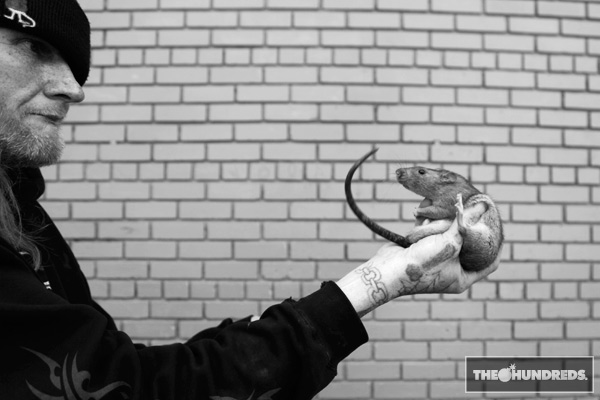 His name is Reddsman, and he has a pet rat.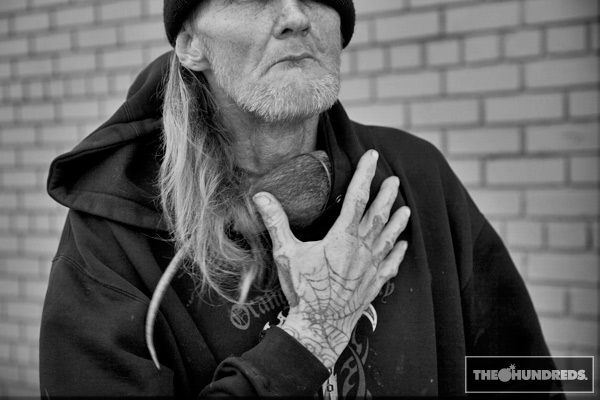 And then over on the other side in Union Square, was this. A mouse lying on a cat lying on a dog. I ain't lying.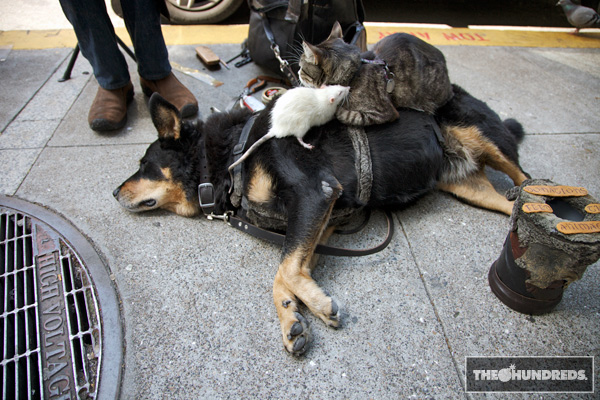 by bobbyhundreds