So believe it or not, there are some people out there who think I have something important to say and contribute to youth culture. Accordingly, I was invited to be a member of PTTOW this past year, which is an exclusive network of a couple hundred leaders from around the world who monitor, drive, and/or determine youth culture (obviously, a relative definition). PTTOW only reaches out to about 30 new members a year and the group consists of everyone from Tony Hawk and Kelly Slater to the heads of Coca-Cola and Target to Linkin Park and will.i.am to even the Dalai Lama.
I'll be honest, I was hesitant to accept the invite because my understanding of authentic youth culture is formulated from an opposing perspective: Brand over Business, People over Profits. Youth culture isn't derived from a conference of suits, it's fostered off of kids in the streets. While most corporations attack youth culture top-down, I'm more about nurturing it from the ground up. That sorta thing. But it's all relative, right? Who's to say which approach is better?
But I do know where I stand, and if these leaders are gathering and collaborating behind closed doors, I want in. And I want my generation and community to be heard. So I gratefully took that invitation – not just for myself, but to take you with me into that otherside…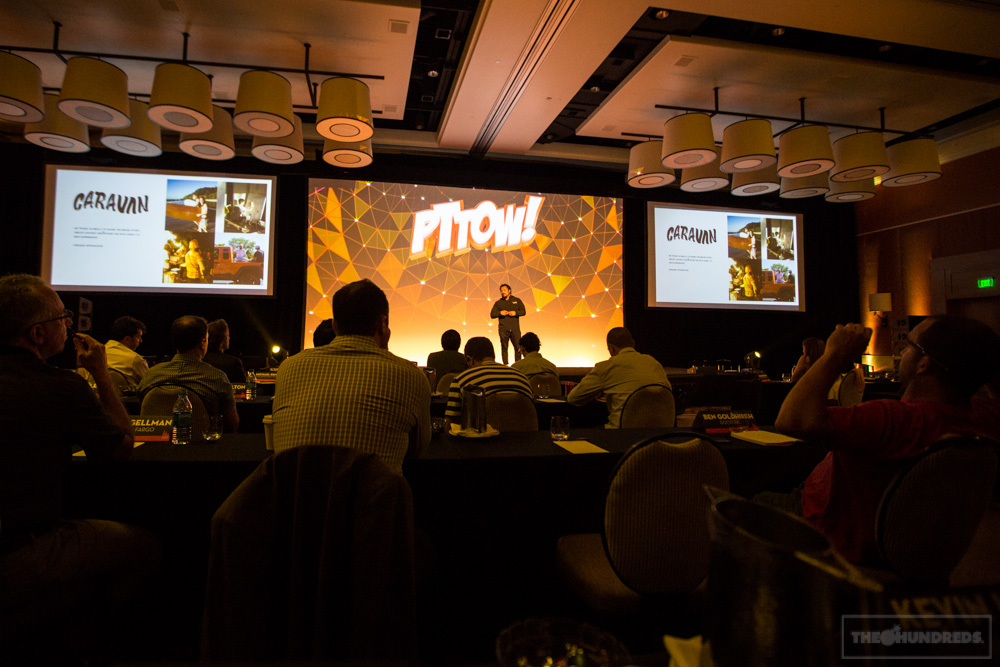 Once a year, PTTOW holds a summit for its members to come together and explore the past, present, and future for youth culture. Particular members are selected as keynote speakers to touch on hot-button topics (buzzwords: Experience, Engagement, Second Screen, Transparency), then there are also break-away groups to tackle related issues (the future of video, mobile). The magic of PTTOW is that so many diverse voices chime into the conversation. One of my roundtable discussions involved actor Rainn Wilson, Kevin Bailey the president of VANS, and the band Delta Rae.
The outcome of all this is a comprehensive and eye-opening gauge of youth culture from all points of the spectrum: independent to corporate, individual to mass, fashion to tech… My personal takeaway was that although the grey-hairs and big-money big-dogs have got youth culture dialed to a $cience (where that next app is taking us, where the advertising revenue's gonna bleed from, the future of interface), most are missing a major point, or just willfully ignoring it because it's not the most convenient, efficient strategy to make money. And that is this: People. Relationships. Community.
Youth culture is driven by the 3. If your business or lifestyle is anchored in youth culture, it's dictated by everyday humans building with another. It's that simple. It's what I've always loved about youth culture and it's why I do what I do every day.
It was daunting, intimidating, downright scary to learn about that next frontier of innovation, technology, and Social for the young world. The entire week, I couldn't help feeling like I was falling behind or that I was so far off the grid, I'd lose my hold of what I do best (and love the most: Youth). But then I reminded myself that most of these suits are trying to win a race, while I'm here for the recreational jog. I'm not necessarily trying to reach a destination, I'm just here for the journey, man.
Without a doubt, I want The Hundreds to grow and reach new fans and supporters over time. But I'm also happy and grateful for how far we have come. I never imagined a creative project could get this far, and it still blows me away. We may not be the coolest or the best, the richest or have the most followers, but that's okay because we are the absolute best at what we do FOR US.
And maybe that is the biggest lesson I learned this week – something I had to teach myself while lying awake at 4am in my hotel room re-hashing all these notes in my head – You can't be chasing other people's dreams or following their growth models. The most important rule in Branding is that you do what's right for YOUR brand. It's not about making the most cash or gaining the most notoriety or world domination, it's about being yourself. And that's a lesson you don't need to be a member of a fancy club to learn.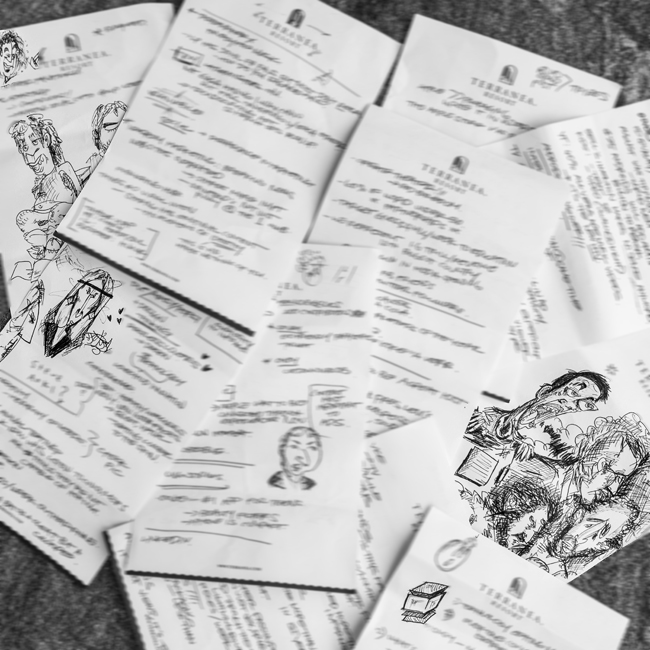 The 2013 PTTOW summit was held last week at the Terranea in Palos Verdes, California. Here are some of my favorite people I rubbed shoulders with: Jeff Kearl, CEO of Stance Socks, and Nate Morley, VP of Global Marketing & Creative for Skullcandy(also cameo by the homey Roy's KogiBBQ truck:)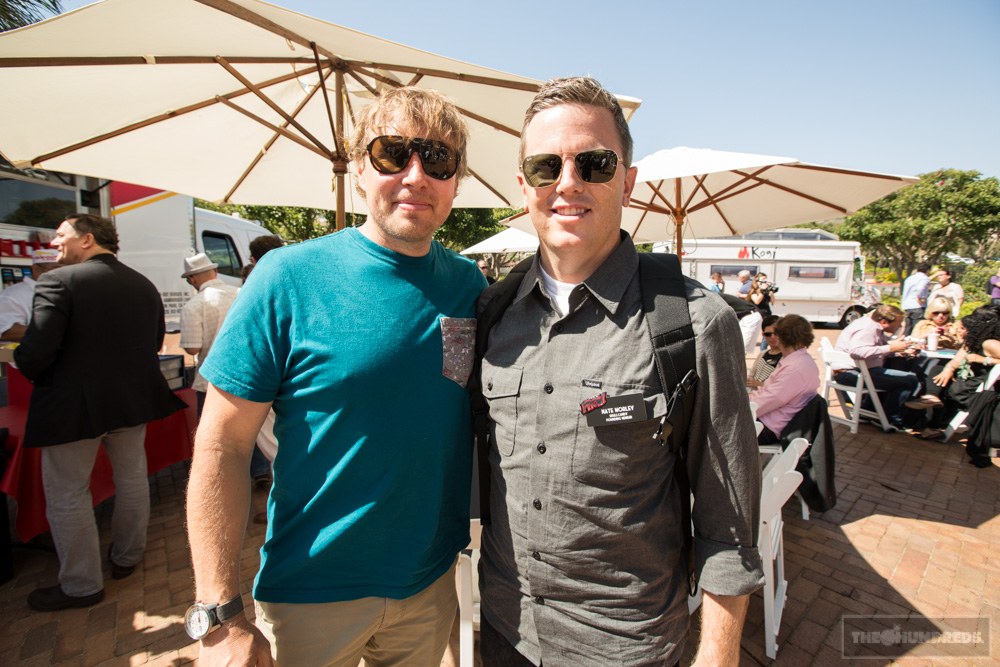 The future of commerce and media as told by Jeff Jones, EVP and CMO for Target: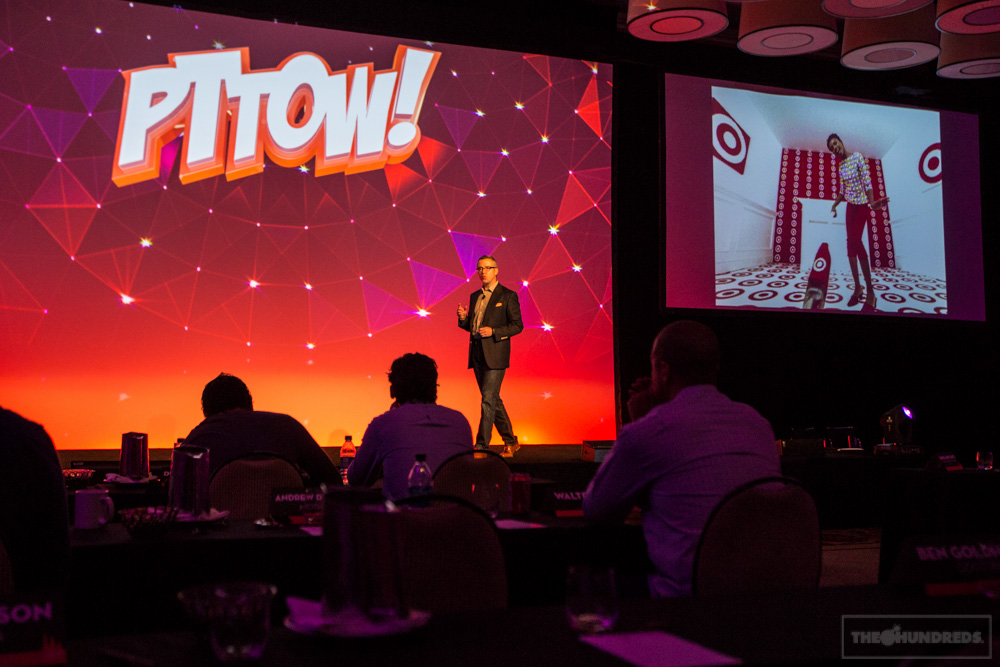 Skate icon Danny Way and Jay Samit, President of ooVoo, the #1 app for teenagers worldwide. Are you on it yet? Somebody stole my "bobbyhundreds" handle so I gotta take it back…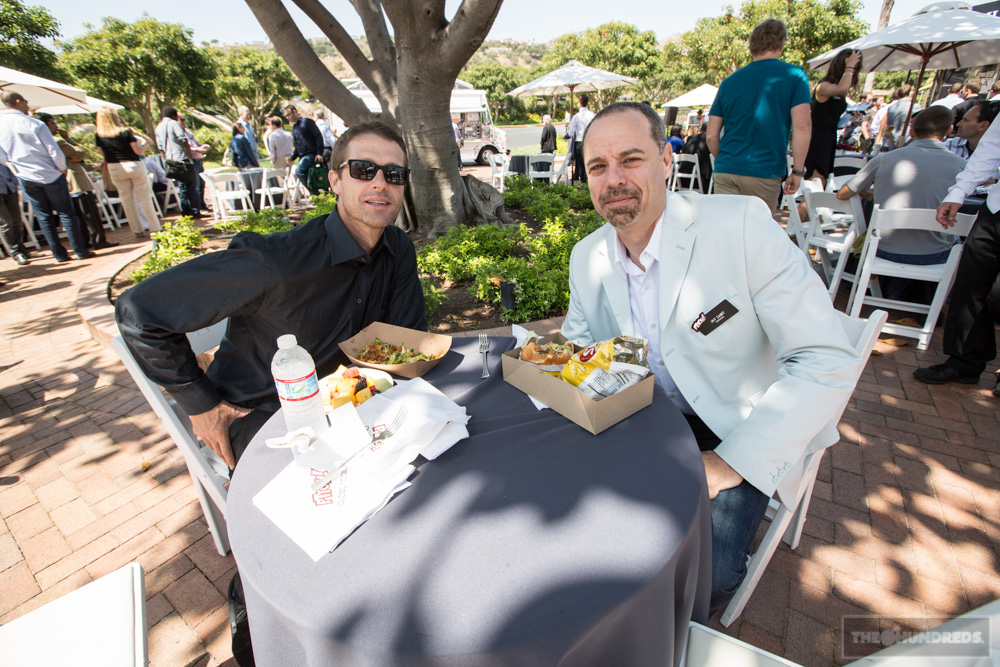 PTTOW Founder Roman Tsunder, Pat Tenore of RVCA, Joe Tripoldi (EVP and CMO for Coca-Cola), and will.i.am from the future: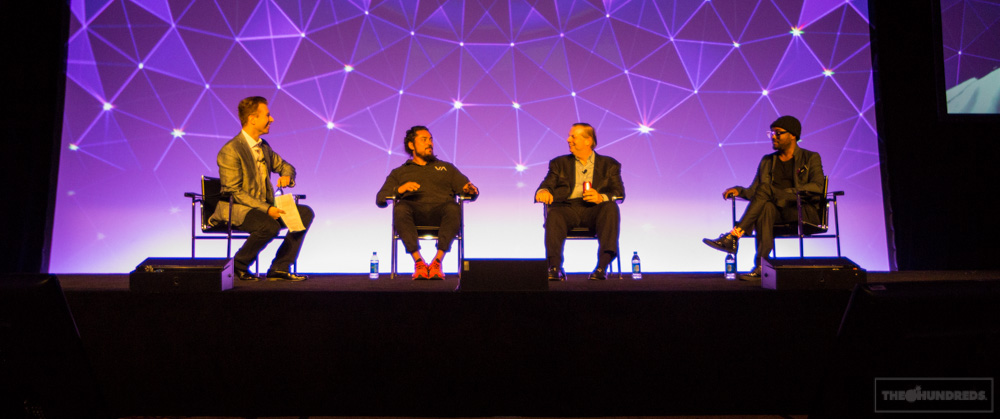 George Whitesides, CEO of Virgin Galactic talking about their first commercial flight to space, which successfully launched last week.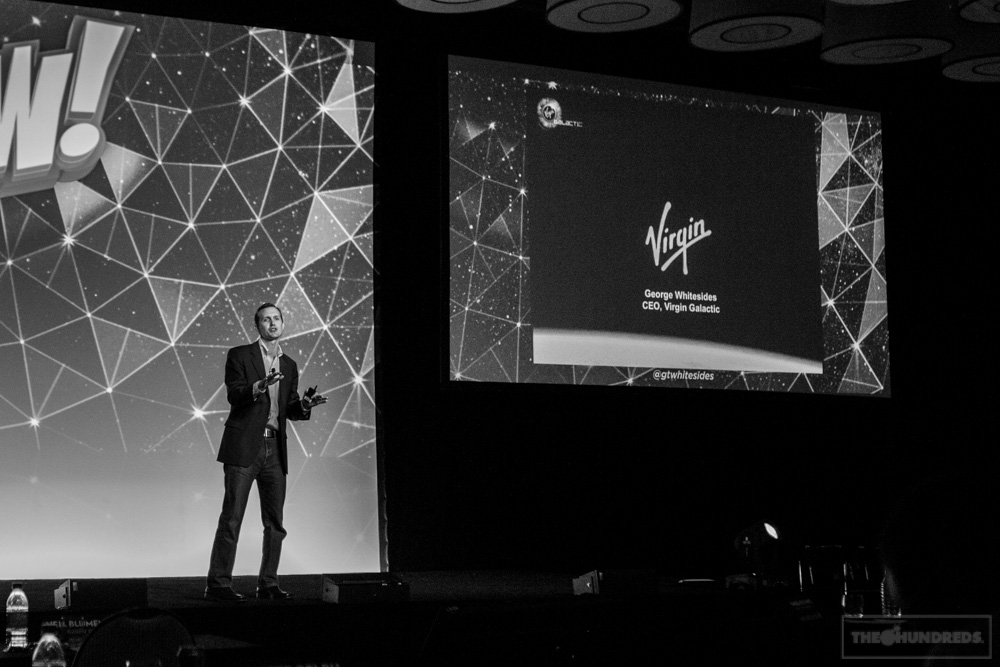 Neil Blumenthal, Co-Founder of Warby Parker, pretty much the coolest thing people were talking about this week besides Google Glasses, VICE, and "So what's The Hundreds?"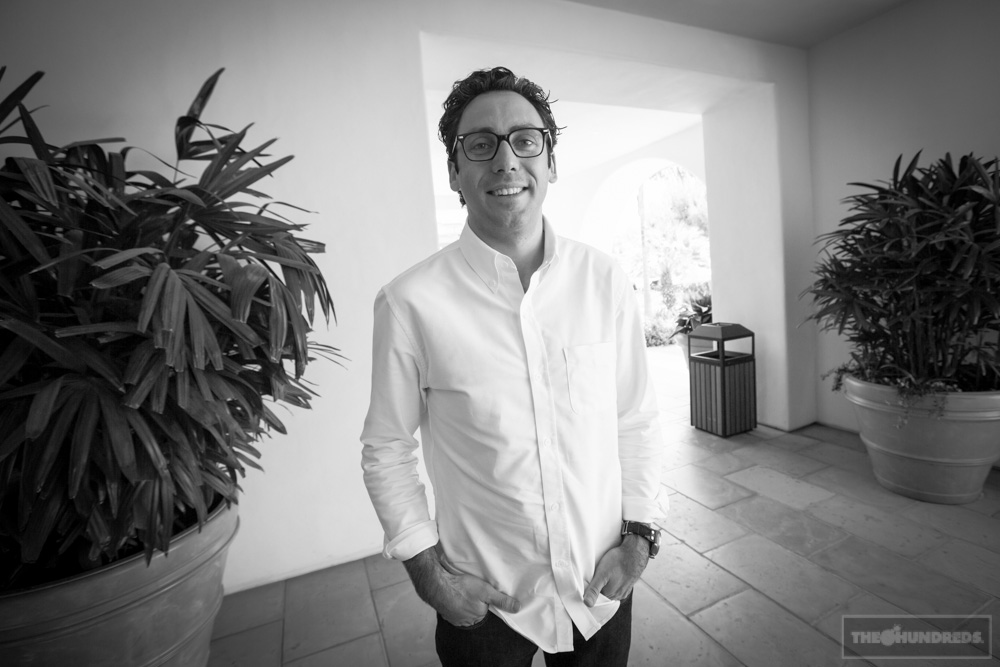 My spirit animal, advertising guru Lee Clow, Chairman of TBWA and creator of all those Apple ads and campaigns we grew up on and loved: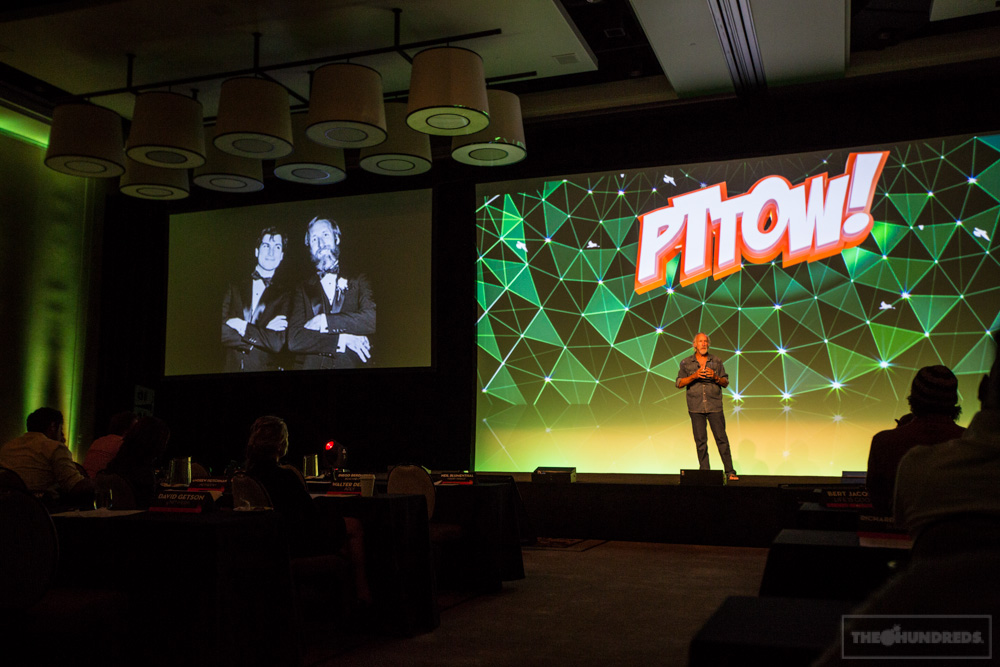 Soleil Moon Frye (Punky Brewster), Jane Buckingham (Founder, Trendera), Joy Cho (#1 on Pinterest with 14 Million Followers WTF), and Sophia Rossi (Co-Founder, HelloGiggles):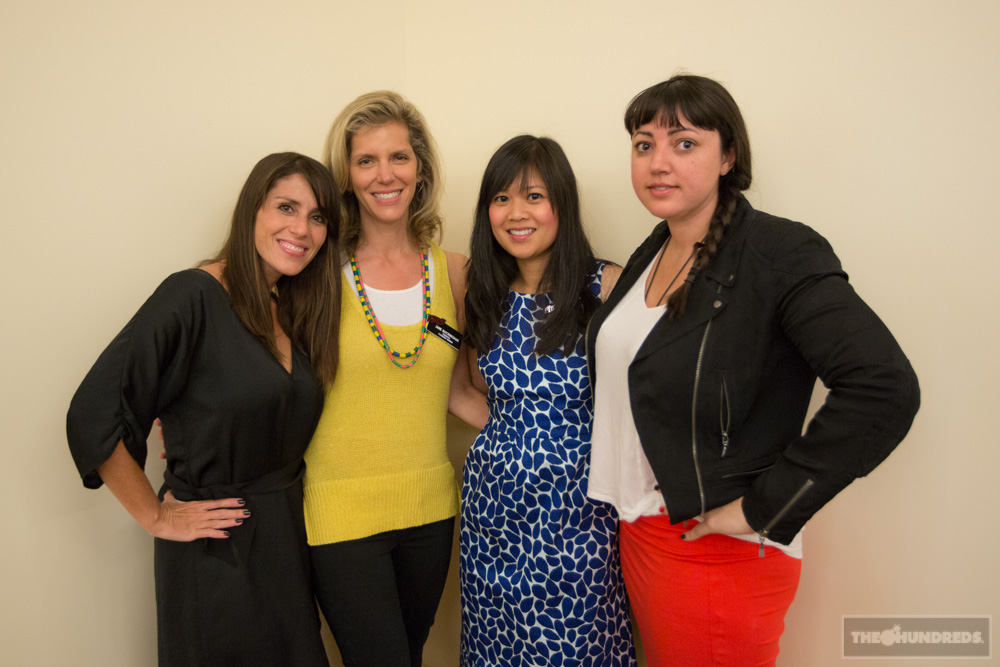 Alec Ross, Senior Advisor of Innovation to the Secretary of State talking about something important probably that will change the world forever while I doodle the back of the guy's head in front of me: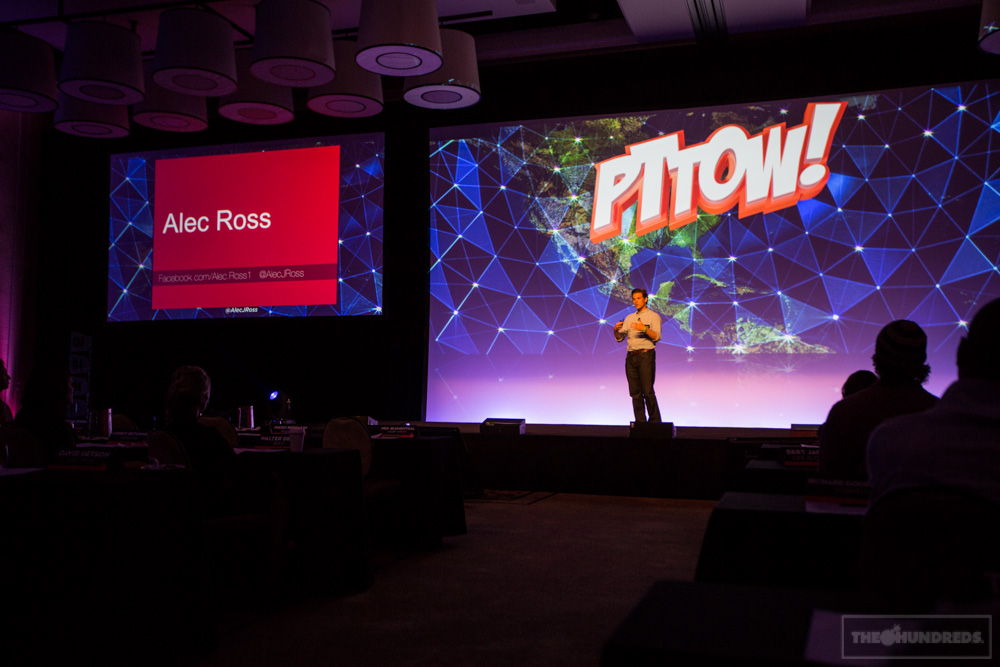 Spencer Baim, Chief Strategic Officer for VICEdealing with a buncha people in the world suddenly understanding what he does for work after the Dennis Rodman / North Korea hit mainstream news and also VICE's success on HBO: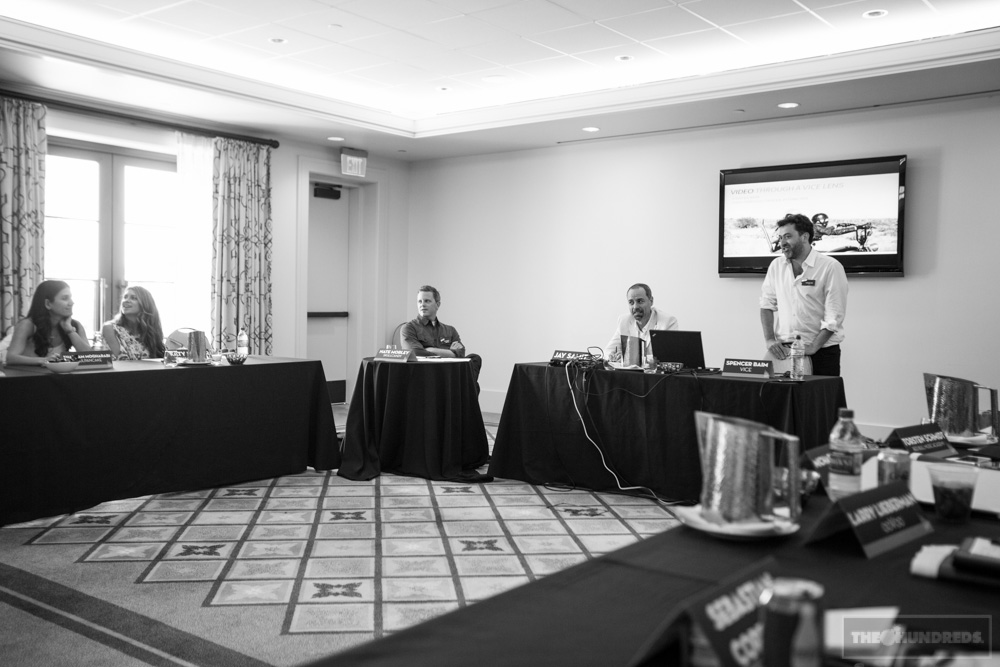 JC Curleigh, the President of Levi's came out singing: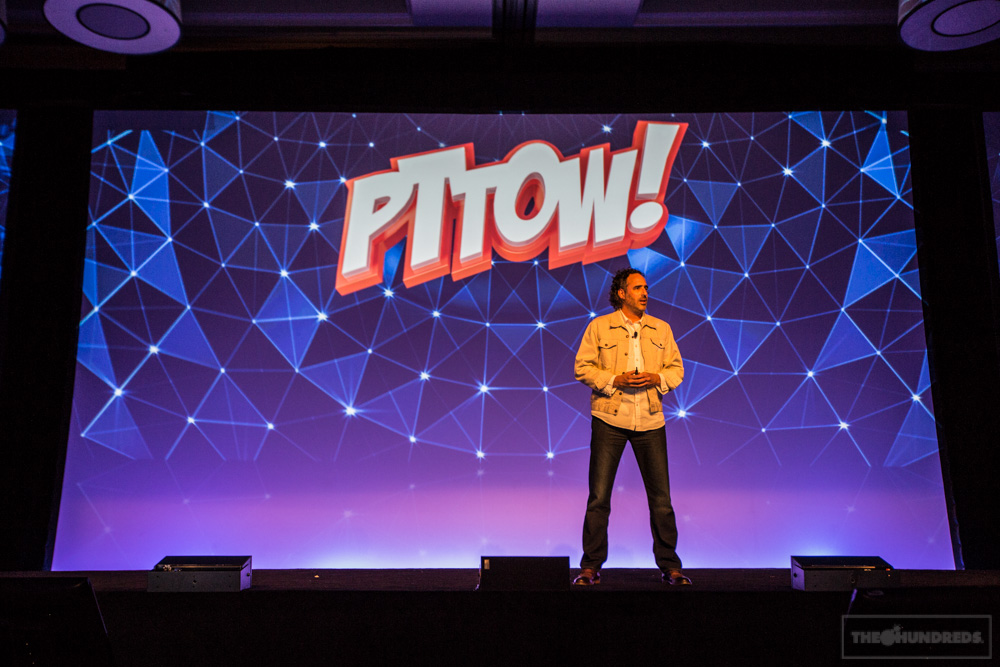 You know, just sitting around, sharing some laughs, and discussing micronetworks and fan virality with Troy Carter (Lady Gaga's manager) and Ron Faris (Virgin Mobile):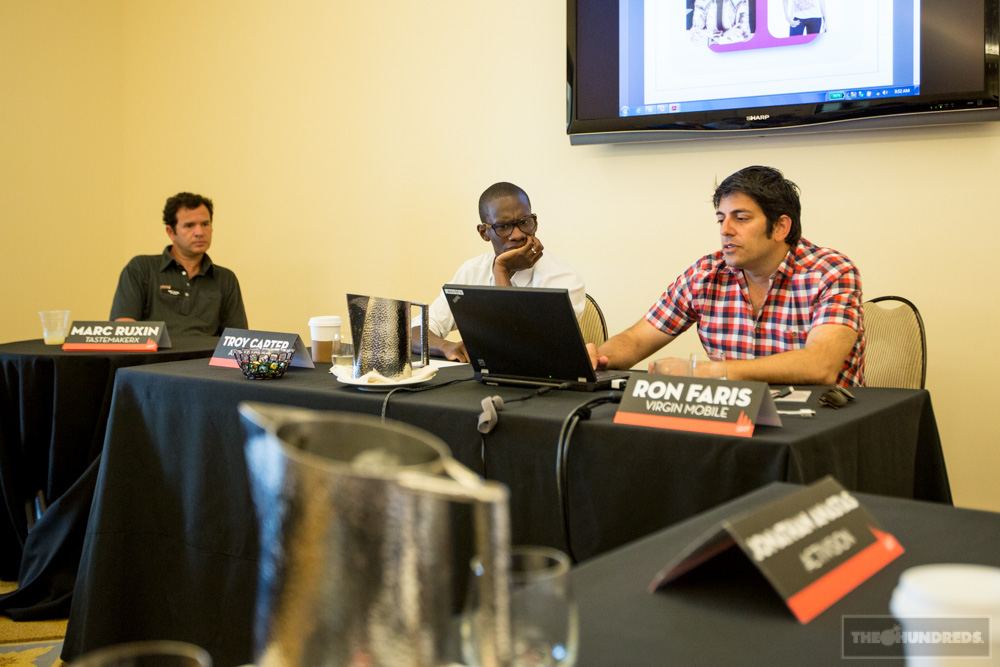 Gina Bianchini, Founder and CEO for Mightybell has a good point. Richard Bates, the Chief Design Officer for Pepsi is in there as well as Alan Gellman, SVP of Digital Marketing for Wells Fargo. The guy all the way on the right, Leonard Armato, got beach volleyball into the Olympics, masterminded Oscar De La Hoya's brand, is former CMO of Skechers, and managed Shaq for 10 years: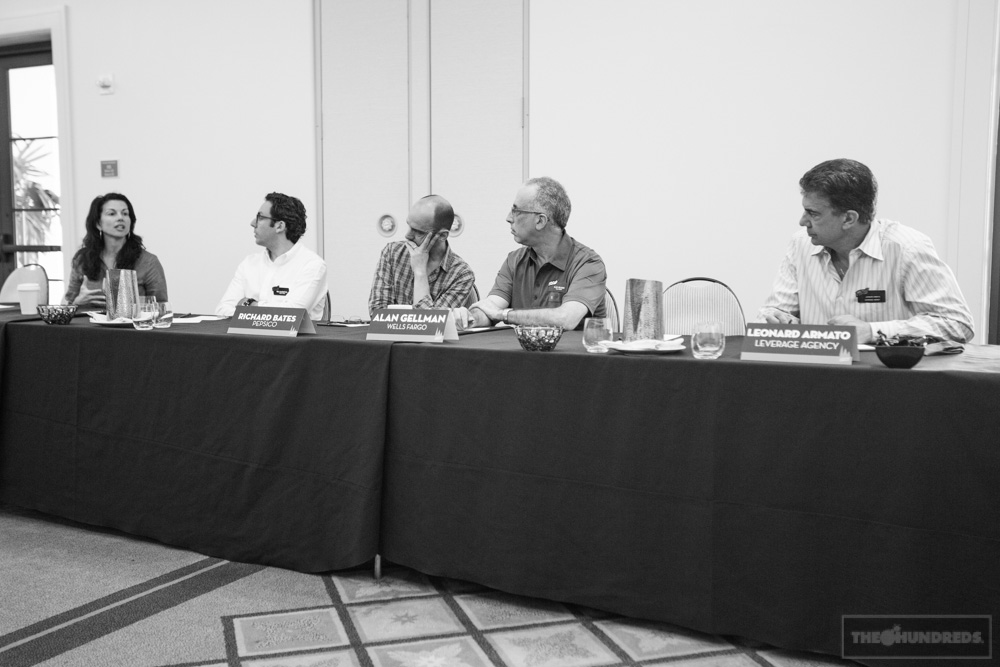 Jason Landver (President of Lucas Design and also my friend from Hong Kong) and Lori Feldman (SVP of Brand Marketing for Warner Bros. Records) listening to sage wisdom from Tom Freston, creator of MTV: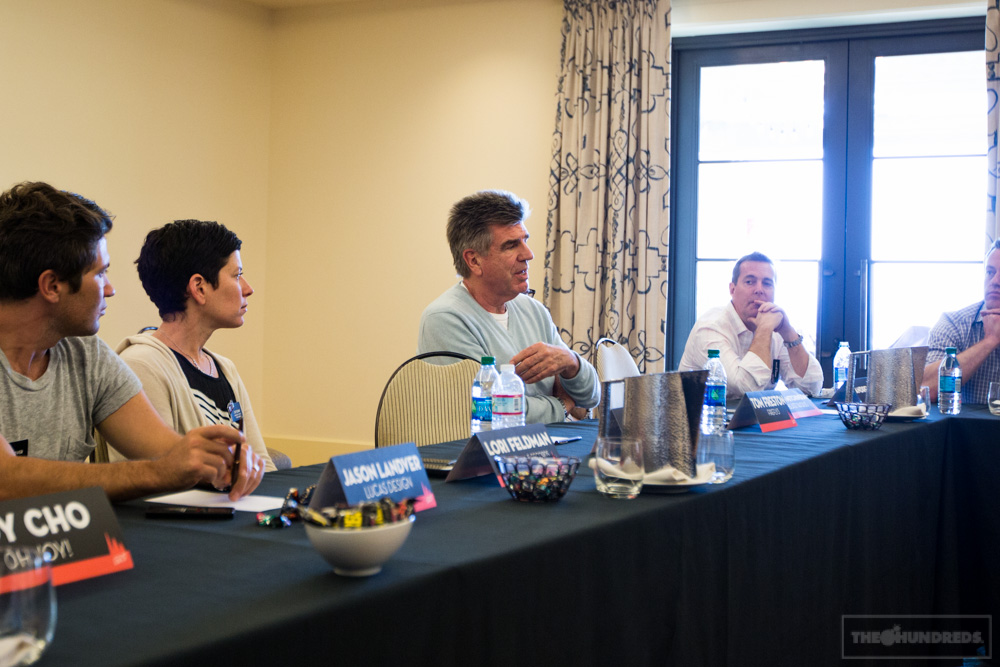 And then this happened: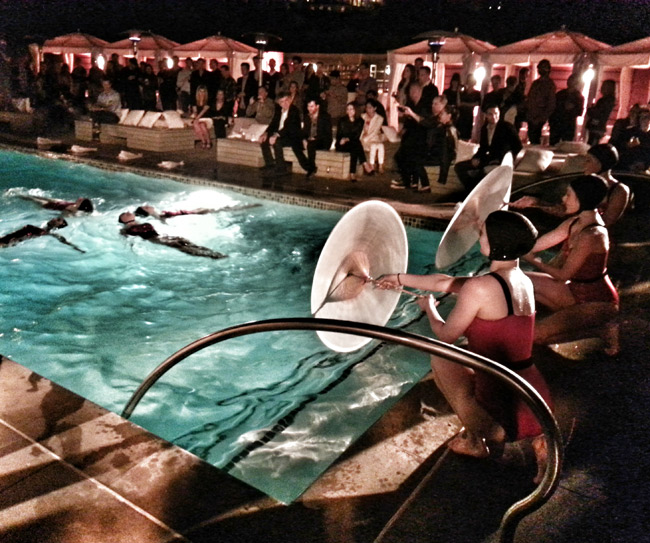 And then that happened: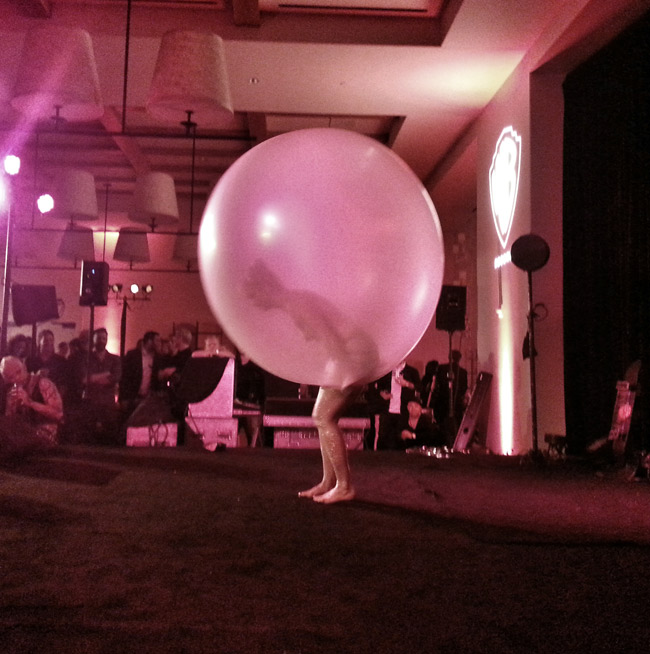 And a buncha other stuff that I'll take to the grave. Sinister laugh.