World-renowned Agit-Pop Artist Ron English released his famous Abraham Obama busts at DNM here in Hong Kong a week back, and was even in-store for a signing. First thing I had to do upon arrival was check out the exhibition on its final day.
The world loves this guy.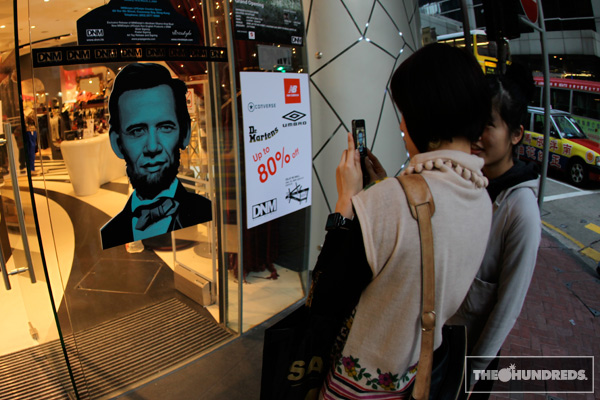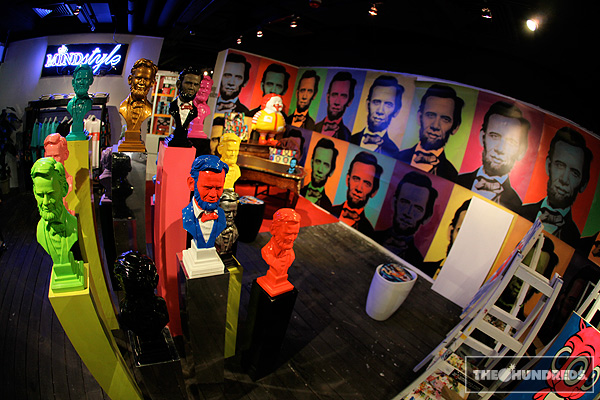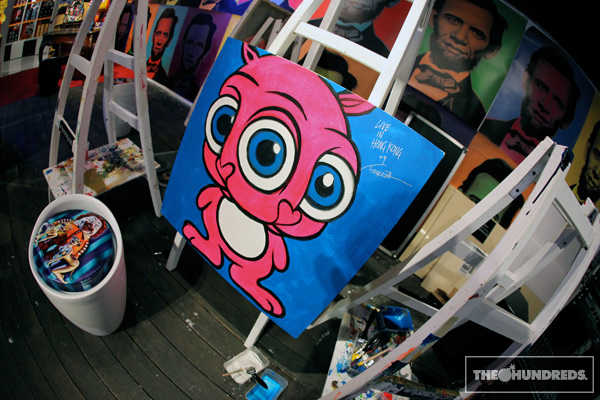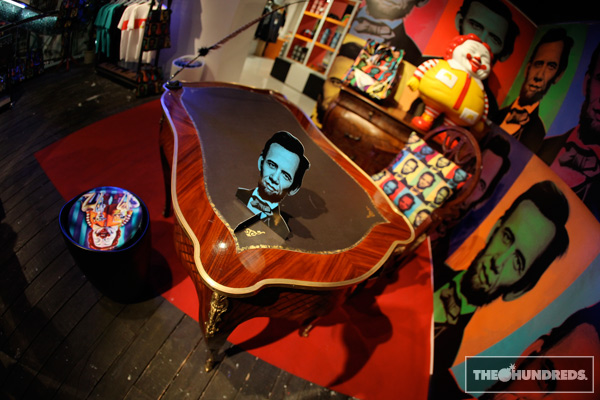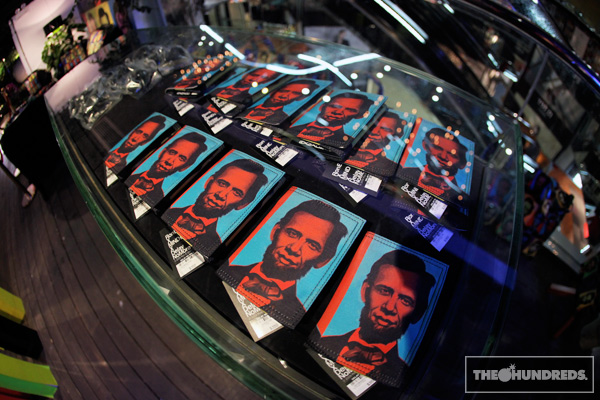 This is still one of my favorite Ron English characters: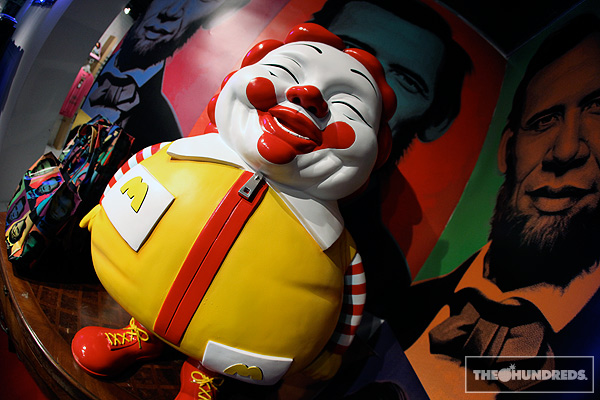 The Red/White/Blue bust is releasing at Toy Tokyo in New York in a week, and Ron will be there for a signing as well.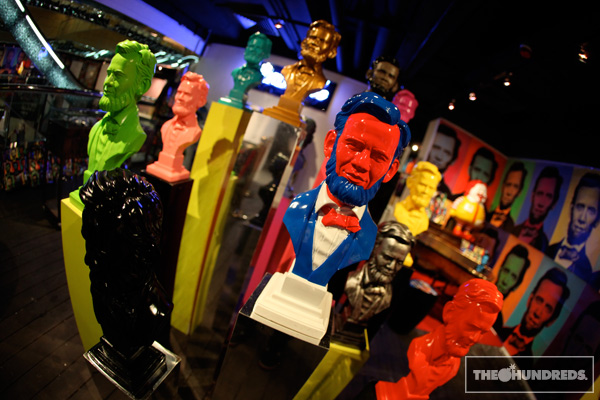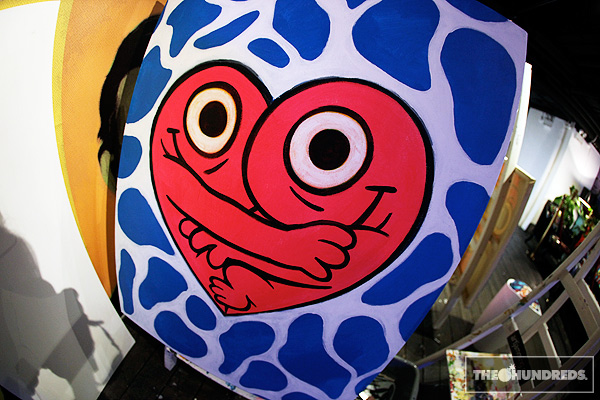 There's also a Barracuda pop-up shop next door to the Mindstyle gallery in DNM.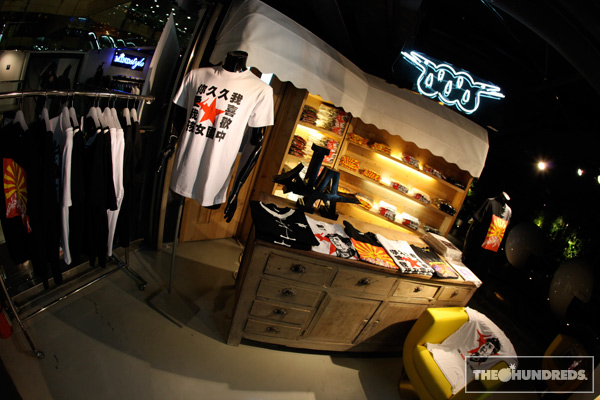 Plus the MOCA CHINA.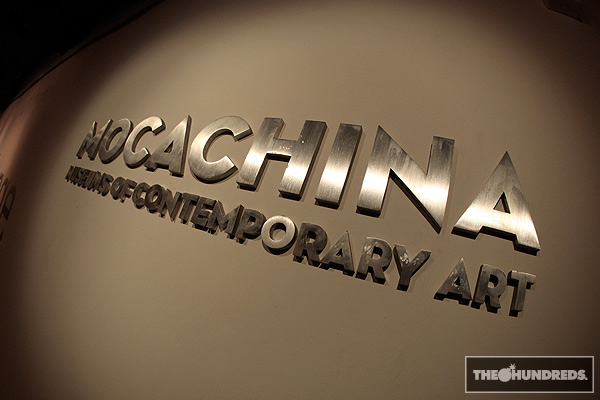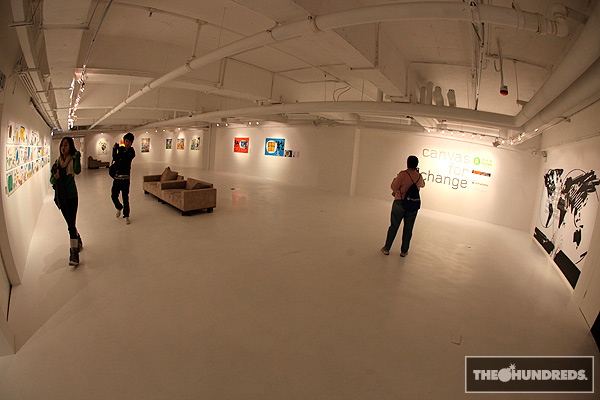 Check out the bathroom in this space:
All that incredible art was inspiring, so I showed my appreciation in the Comments book.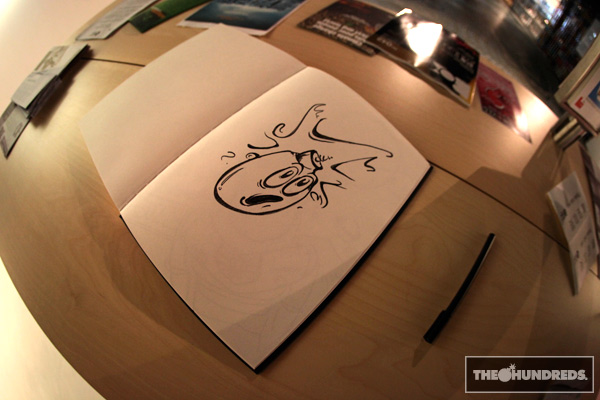 by bobbyhundreds