Good news everyone, The Hundreds Chronicles is on it's way back to the website. If you followed us in the earlier years, you'll remember that we used to incorporate a legitimate online magazine on this website, comprised of articles and interviews with interesting friends of ours.
So keep an eye out for that, we've been working hard on it. Today was no exception, as John and I spent the day with artist Gary Baseman. He welcomed us into his home and studio, which was just about as cool as you'd expect, except add mindblowingly awesome to that. His stuff was EVERYWHERE, but even better, everyone else's stuff was everywhere as well. His art collection rivals some of the top galleries, and it's interspersed throughout with vintage toys and novelty collectibles. I'll take you for a quick tour around the crib, but come back soon for the actual The Hundreds Chronicle on Gary Baseman.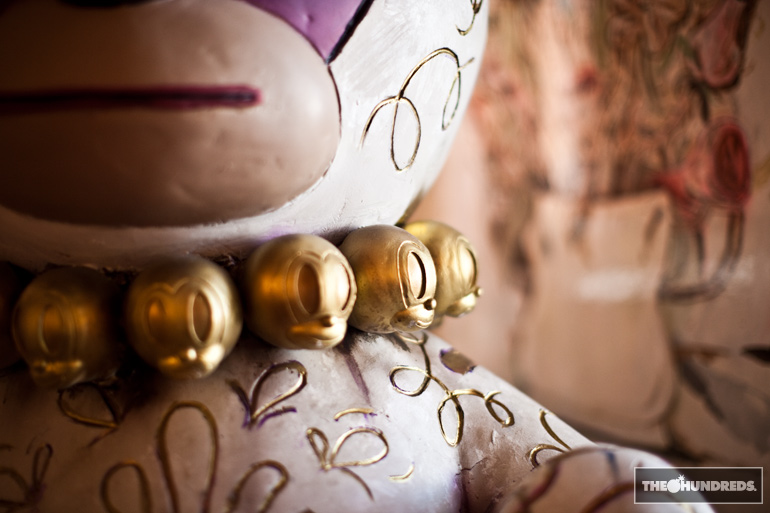 If you don't watch where you step, you'll probably step on a loose sketch or drawing Gary's working on involving his characters. I guess this is more their world than his.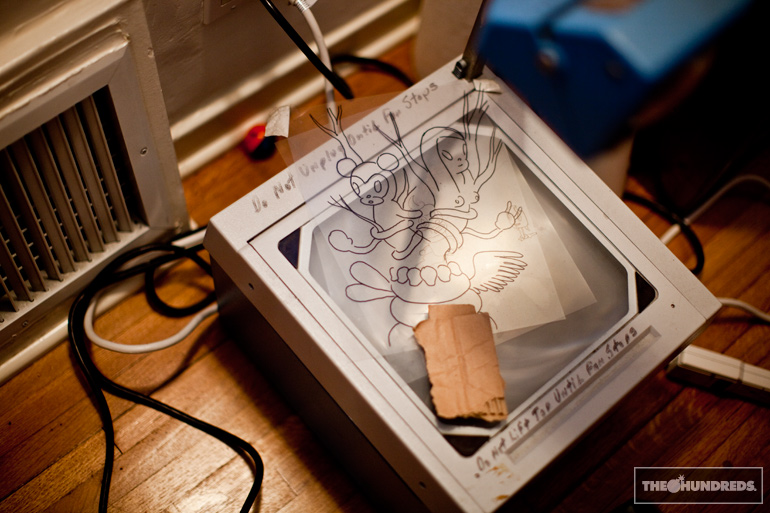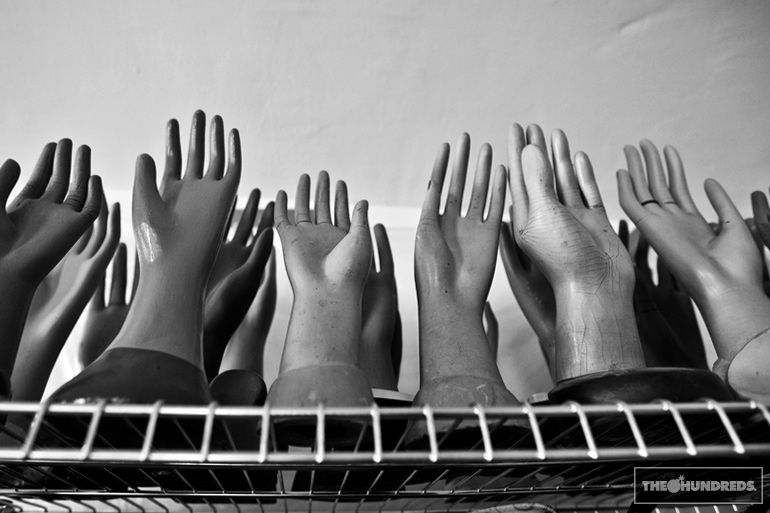 I forget who painted this, but it's a good friend of his, and it's really incredible.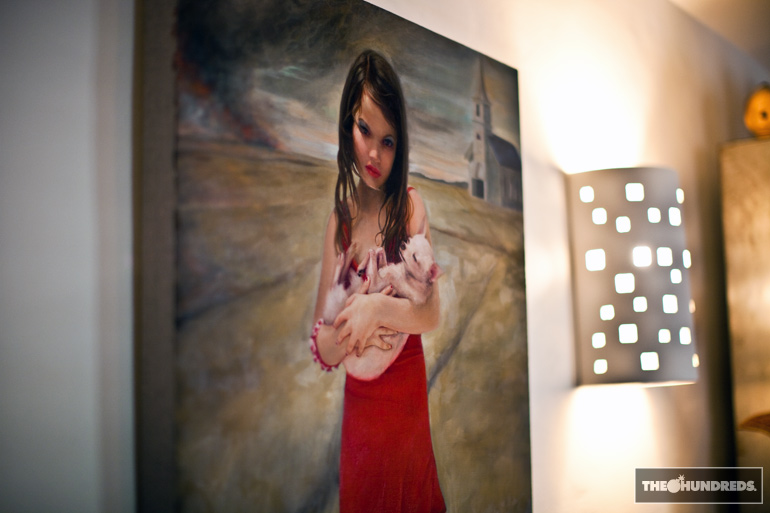 3 Emmys.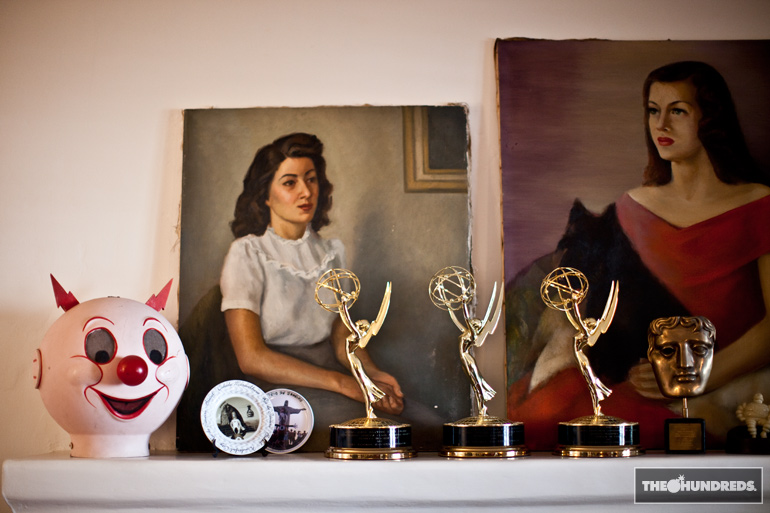 This is one of Gary's favorite collectibles, it's a toy of an old discontinued cartoon that lasted just moments on air. Whenever he finds one, he brings him home.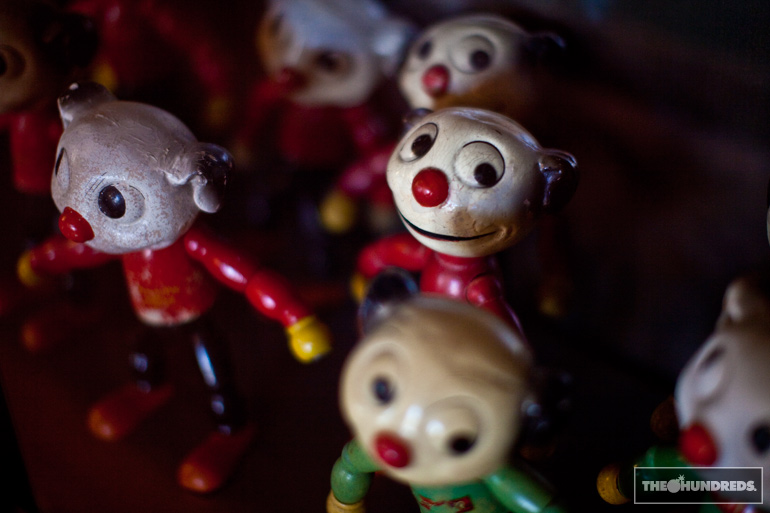 From several years back, Gary and his buddies all went out to dinner and end up doodling on the menu. Oh, those friends just happen to have names like Mark Ryden and Ron English, and so on and so forth.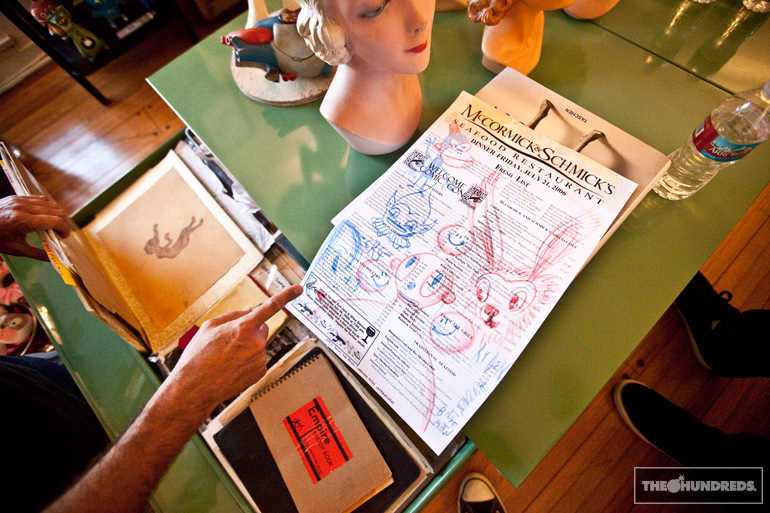 Gary has a lot to say. It's worth the wait.