American retailer Pac Sun has got something big up their sleeves for this Black Friday… Let's just say it involves Diamond, Been Trill, Crooks & Castles, V/SUAL, Black Scale, and us.  To start hyping the Nascar-themed project, all of the participating brands gathered this afternoon at the Irwindale Speedway with our collective arsenal of automachinery.  What started out as a comical pissing match between my '81 DeLorean and Ben's station wagon Fast turned Furious once Nick Diamond and the Crooks pulled up in their Ferraris.  Let's just say that I gracefully bowed out to photograph the races instead alongside Van Styles.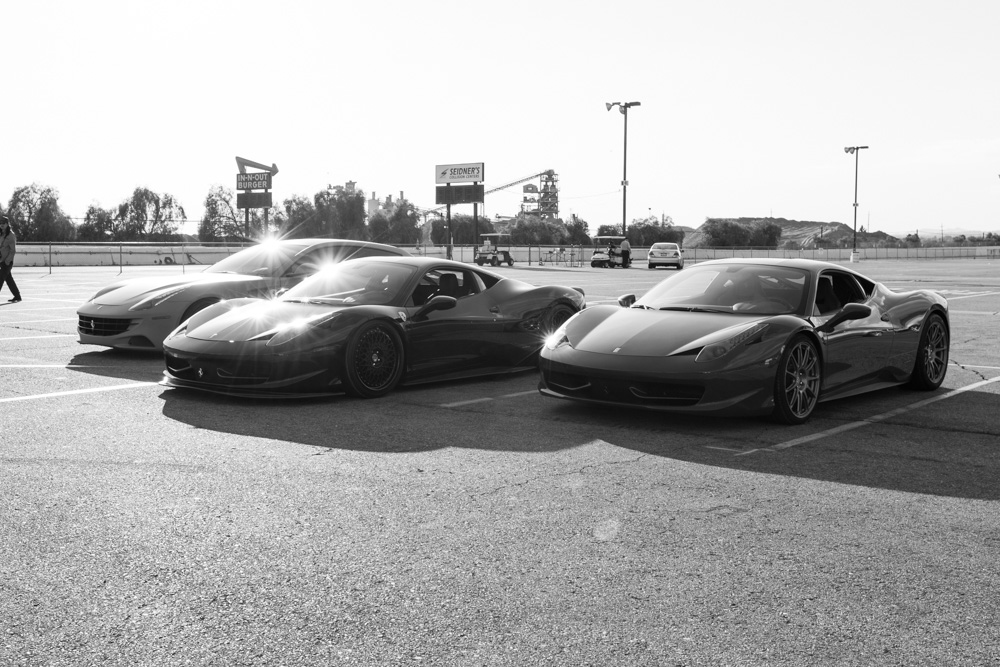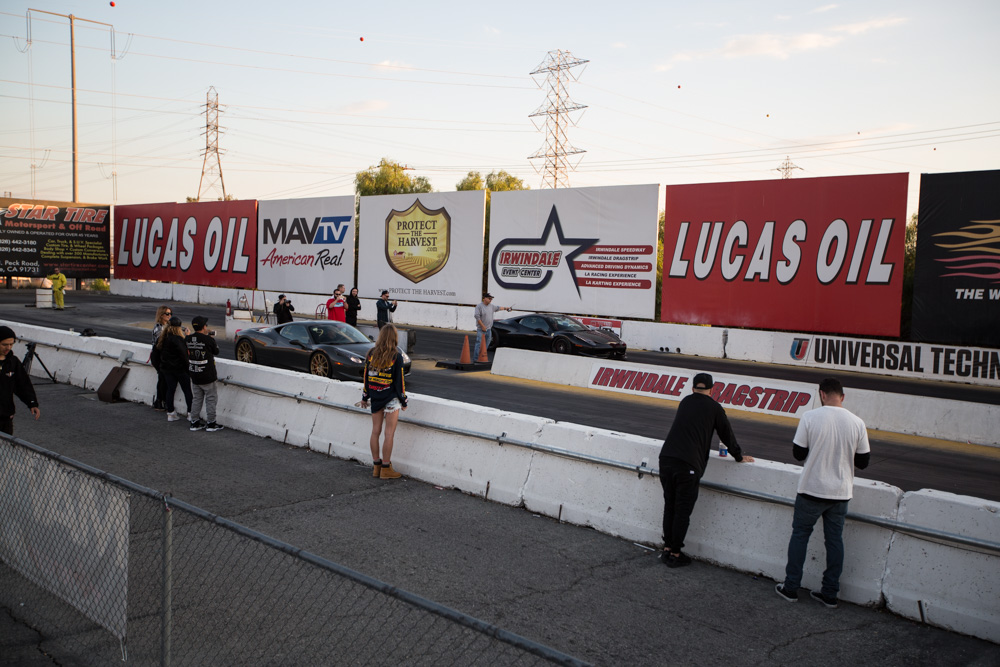 Rob (Crooks) revs.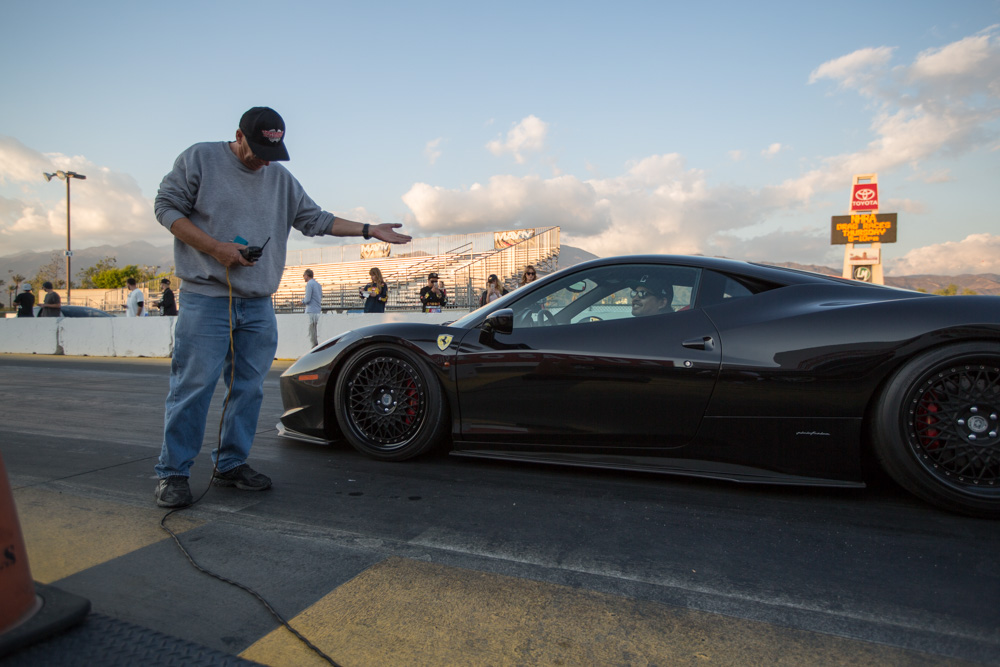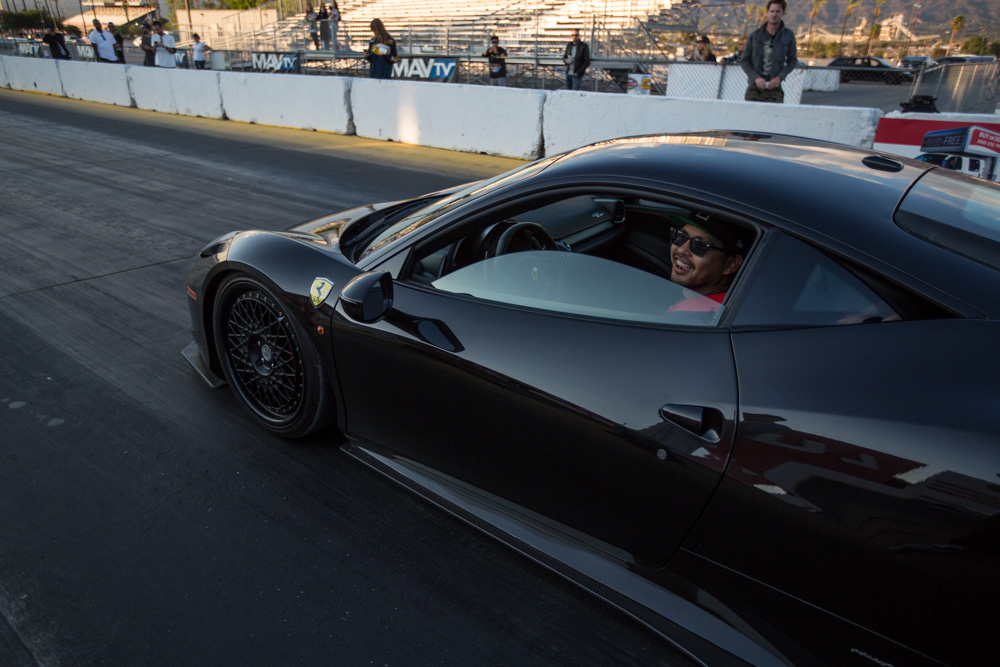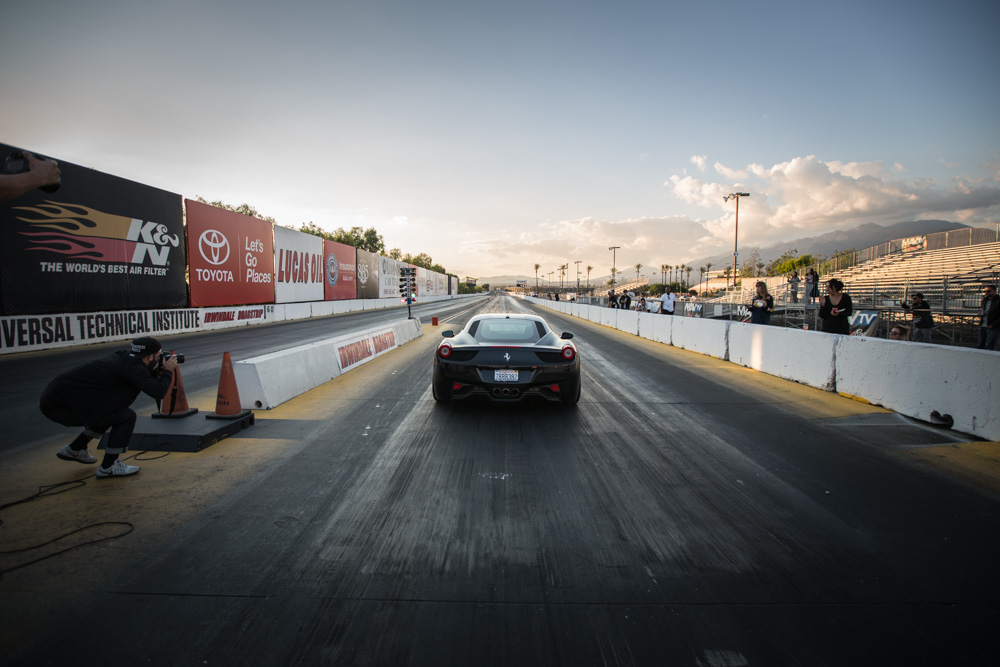 Nick's always like, "Bro, make me look good," and I'm like, "Trust me, nobody's looking at you right now."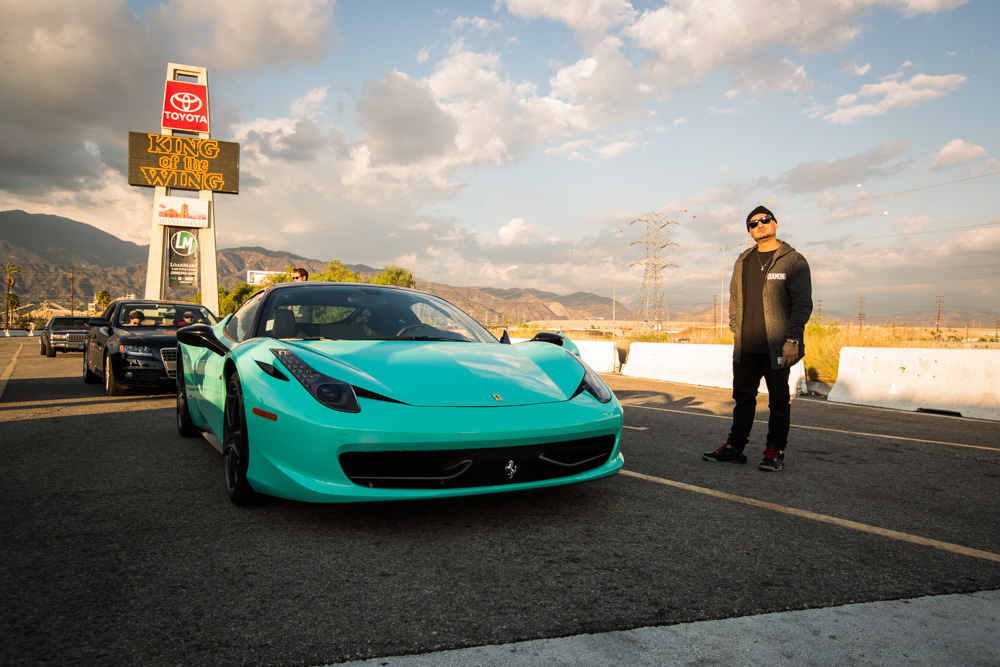 Dennis (Crooks) rolled up in this matte grey Ferrari FF. I didn't even know this car existed until tonight.  And I guess it's Ferrari's first 4WD.  #SALEWDS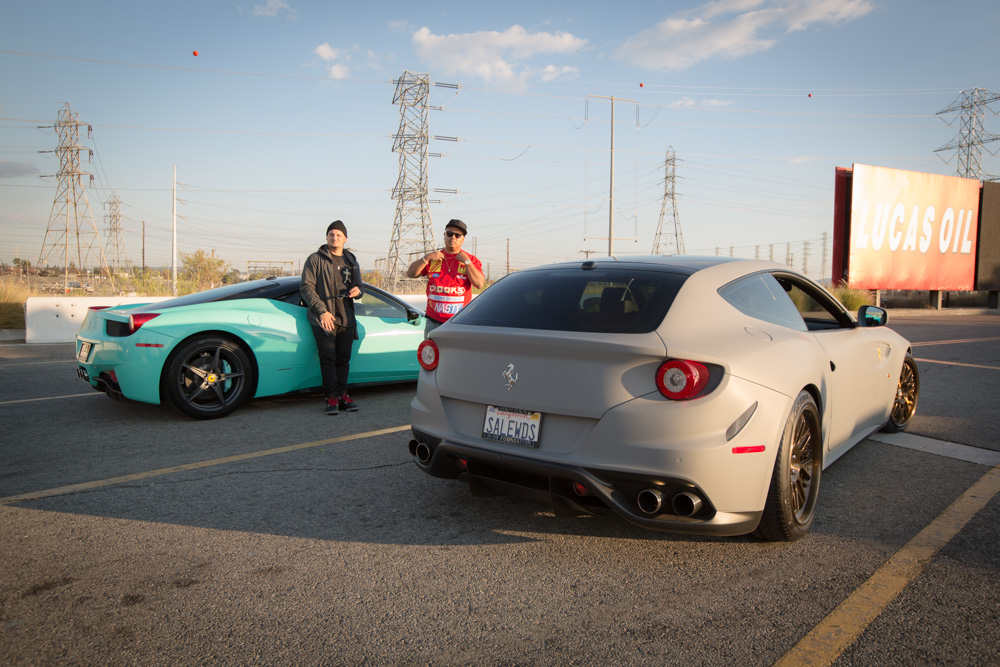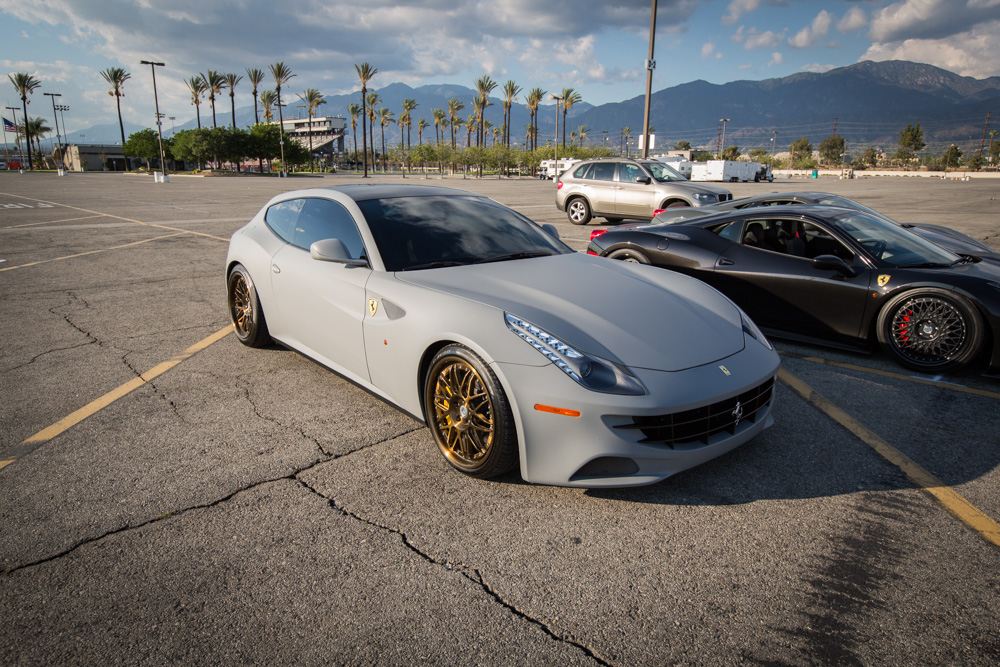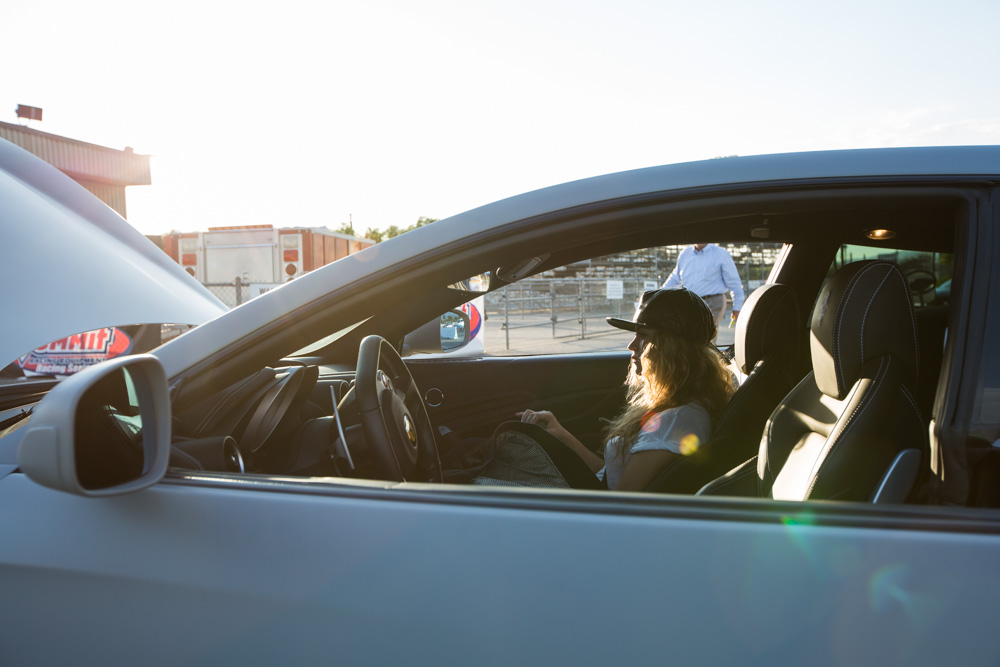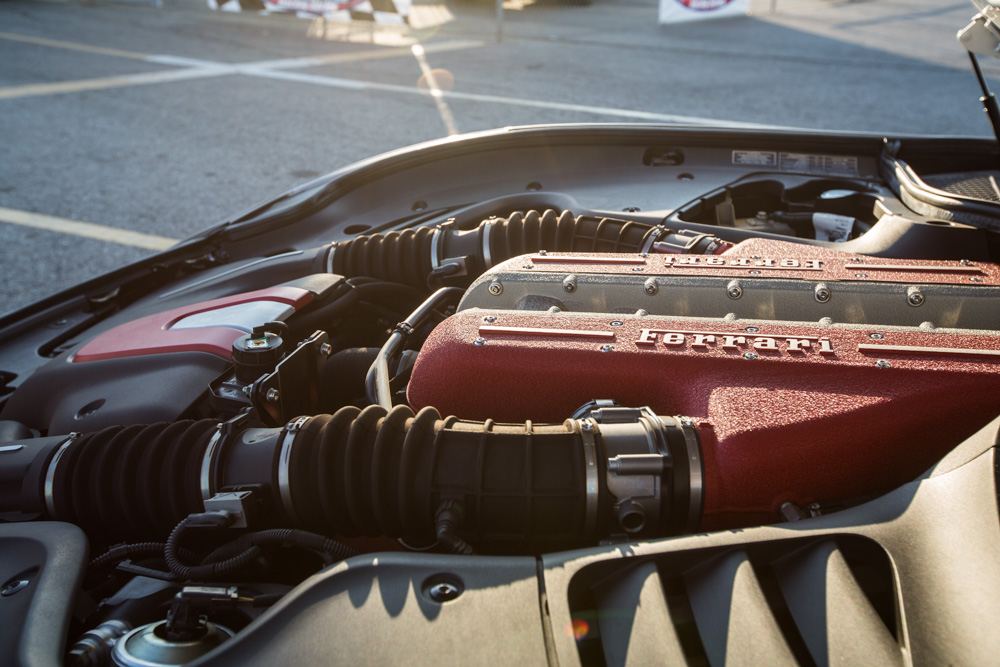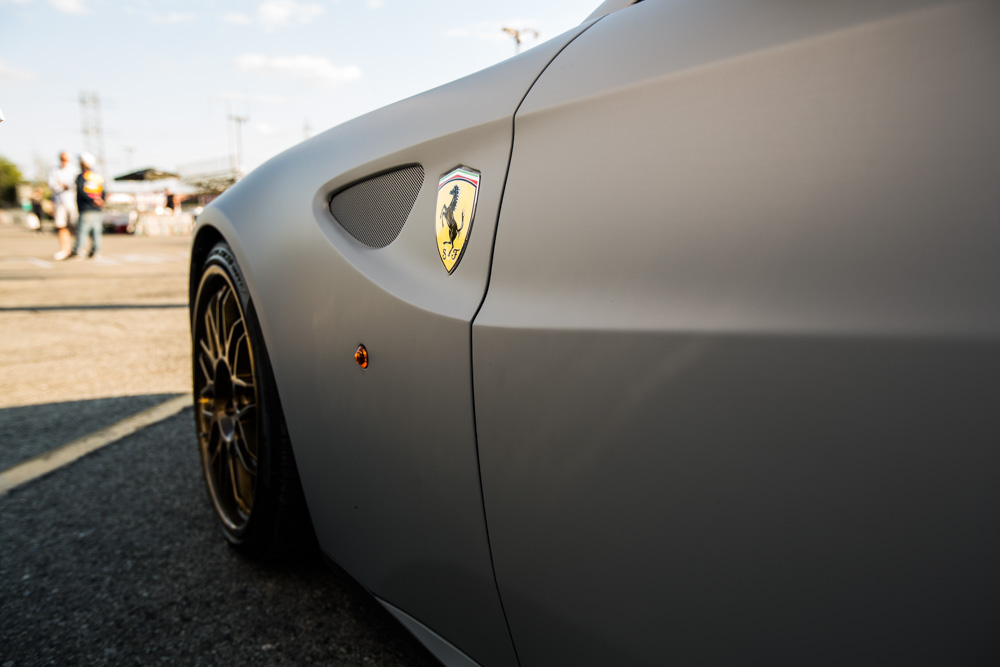 BJ (Crooks) in the grey and gold: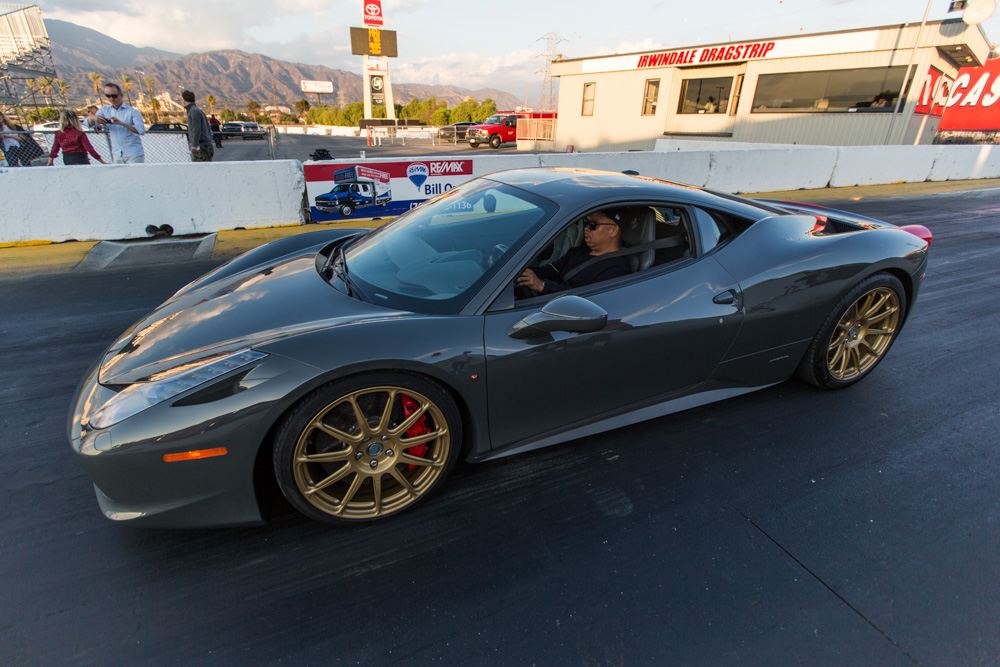 …and all suede interior.  Including the floors.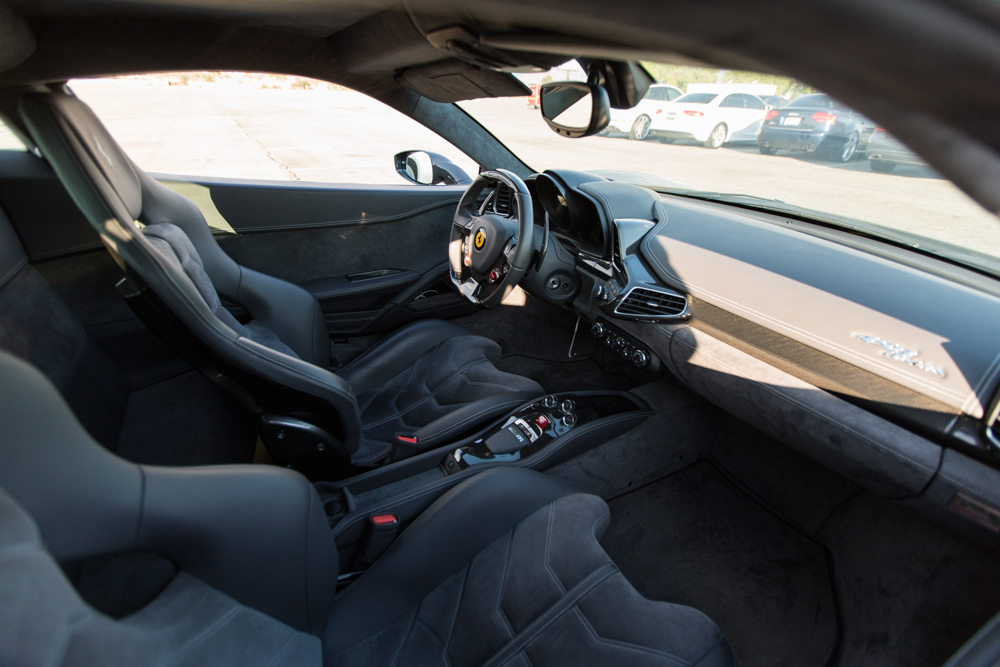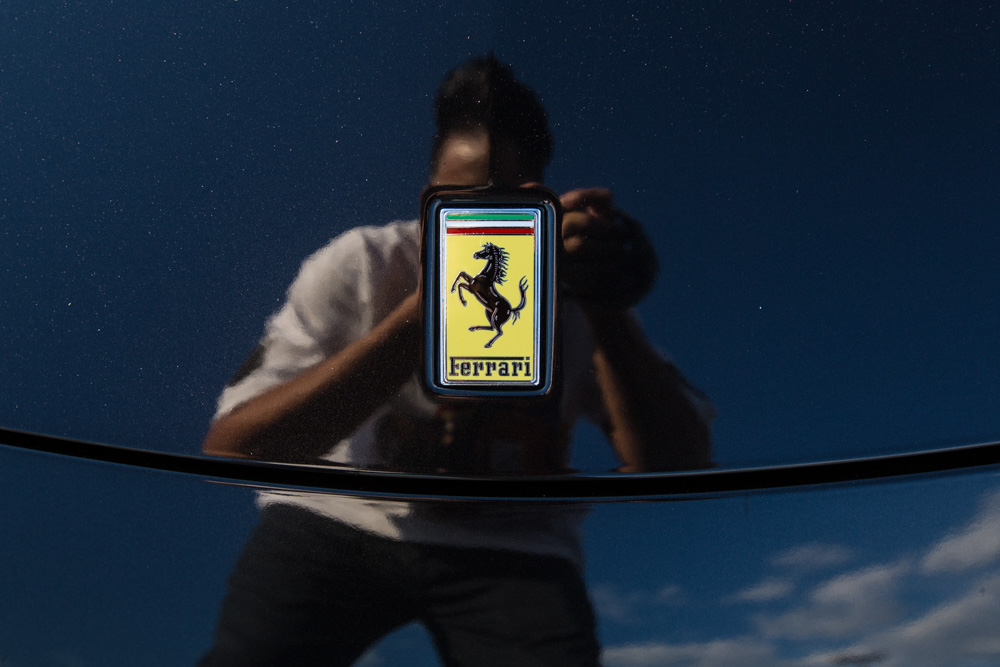 Benz Hundreds.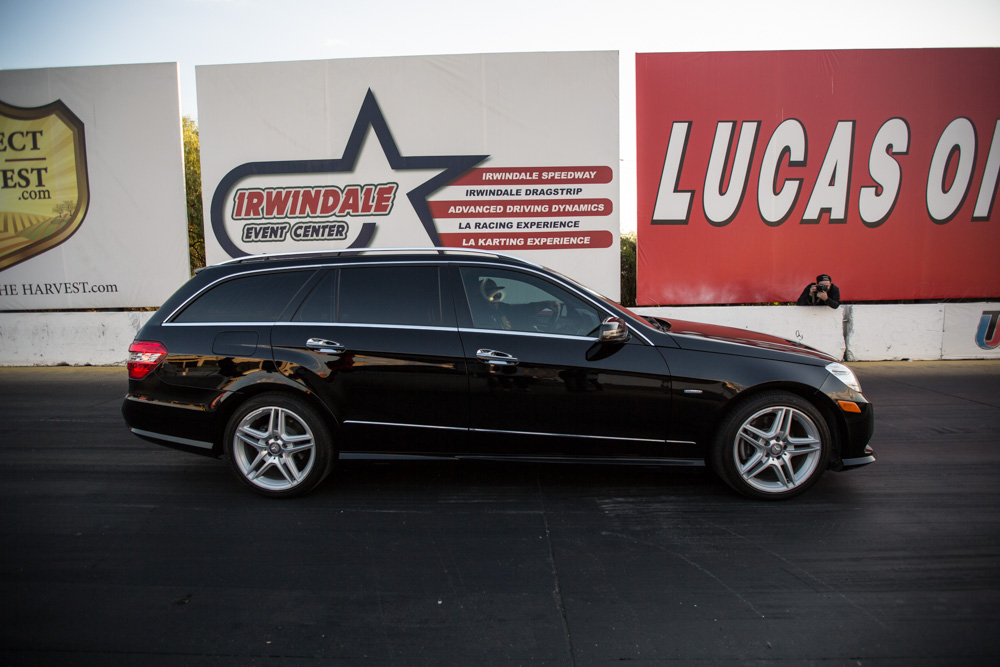 Sean (Grizzly):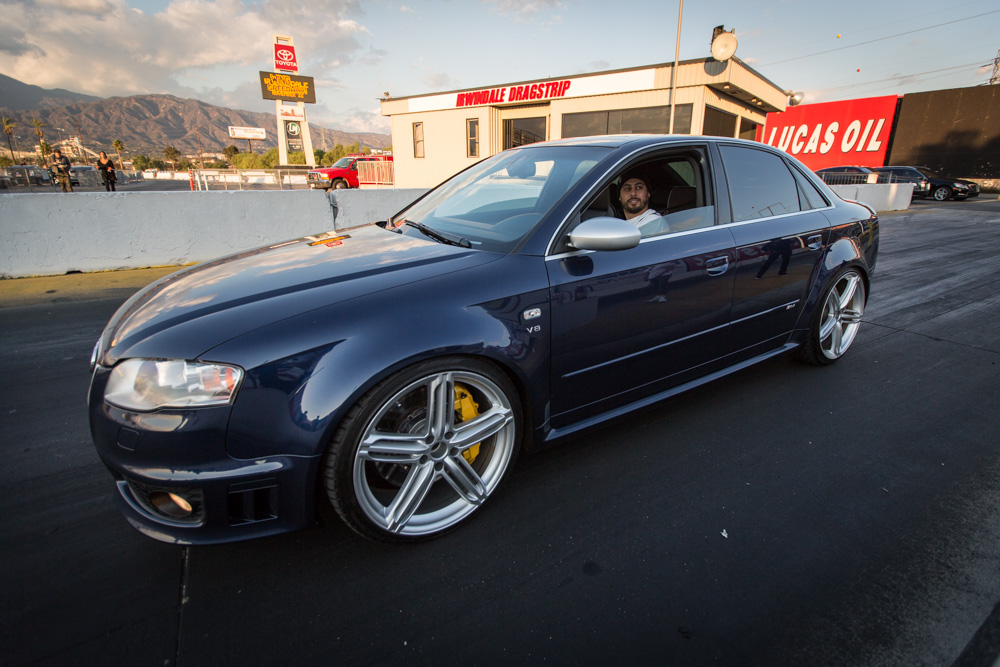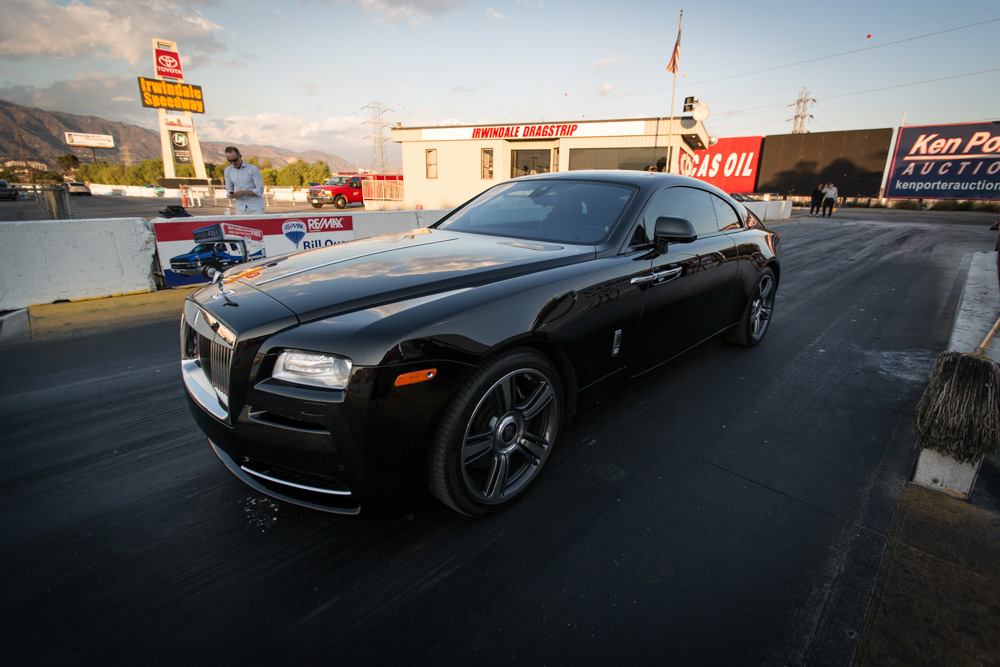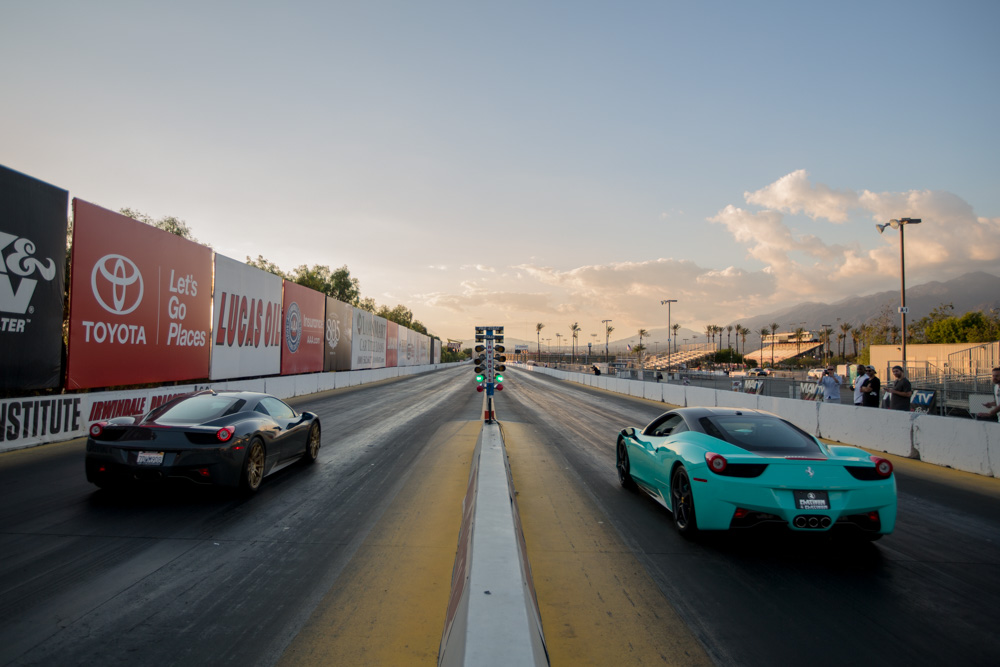 This Black Friday at Pac Sun. It'll all make sense.