I got back to my desk to find some nice care packages. Subcrew x Clot x ACU jackets, hats, and incense, DVS x Mighty Healthy Original Intents, some Nike SB dunks with an owl on 'em, and speaking of Dunks..
These are the CORALINE Nike Dunks. Inspired by Laika's first full-length animated film, Coraline, directed by the same guy who did The Nightmare Before Christmas, Henry Selick. The film actually looks pretty spectacular in its cinematic effects, and that magic translates nicely to the shoes' handcrafted construction. The high-end canvas has a turned edge and the seams are hand-sewn, resulting in each pair being unique. The sole is glow-in-the-dark and the liner is sublimated with stars, corresponding to certain elements of the movie. Plus, the oversized buttons that adorn the sneakers were designed by Selick himself and only exist on 100 pairs.
My pair came with actual props from the film, some crazy cotton-candy things, and the Dunks are decorated as cat and mouse characters from the film. These are 1 of only 50 pairs like this in the world.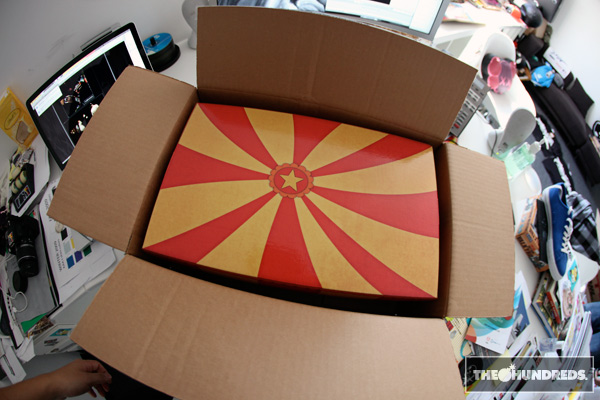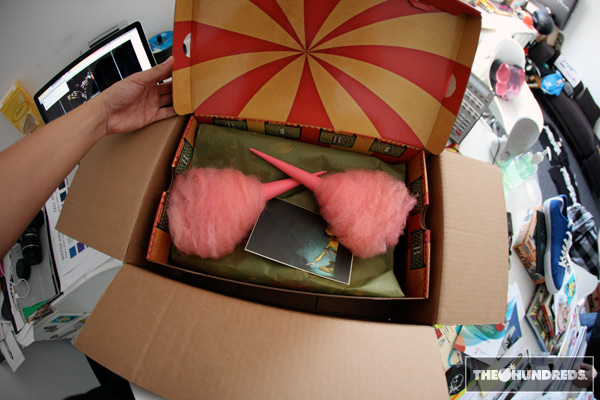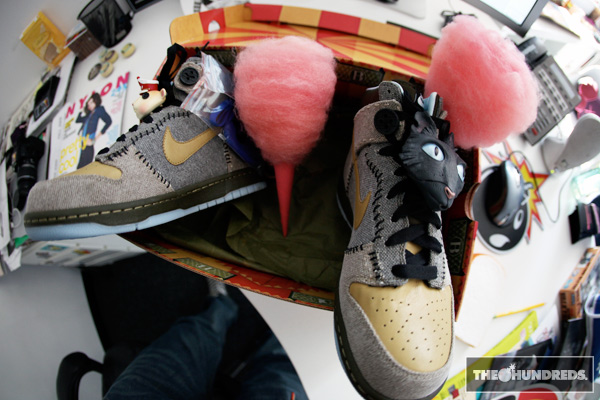 You might be able to get your hands on a pair as well… watch Coraline when it hits theaters February 6th, stay until after the credits, then visit Coraline.com to find out how.
source: Thanks Rob!
by bobbyhundreds