Lena invited Ben and I down to the Nike iD studios here in Hollywood this afternoon to try our hand at designing our own customized pairs of swoosh shoes.
The studios are located in the NSW (Nike Sportswear) headquarters, which is built out as a cultural hub. Lena was saying how Cartoon comes and does community outreaches for the kids, the second floor is covered in Geoff McFetridge art, and the side of the building is dedicated to Lance Armstrong by Shepard Fairey.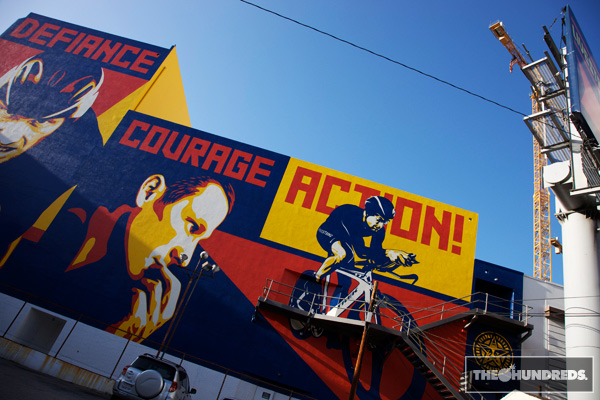 Out front, kids were camping out for the Air Yeezys drop. There's the homey Chi McBride on the scene, politickin' and pep-talkin' as usual.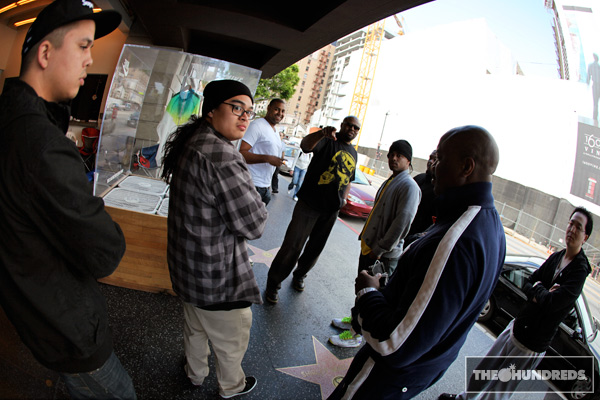 Check out this dude, must've picked his hat up at our Sample Sale. There are only 3 or 4 of those Rosewood New Era caps in the world.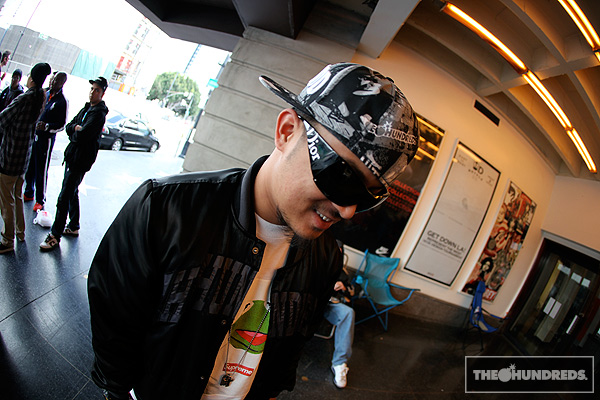 The kids have been camped out since Monday, playing cards, (not) sleeping, and having a Street Fighter IV tournament to pass the time.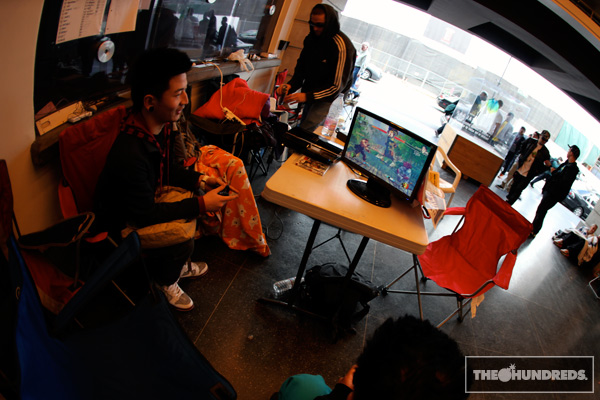 And these, the Yeezys. Kanye's signature Nike shoe, first of 3 colorways set to release.. Not bad. Comes in a really big box.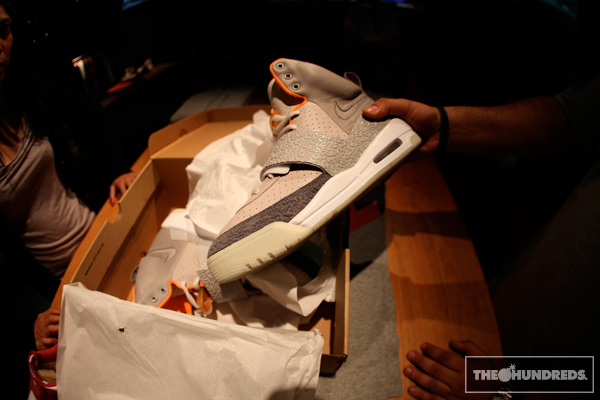 So yeah, we were here to design our own Nike iD sneakers. The studio setup was insane, inside a massive theater with jumbo HD screens all around. Ben sat on one side of the theater space and me on the other, the entire space could watch us do our thing.. head-to-head battle in the Coliseum. He went with the Nike Air Max 90 Current Hybrid. I went with the Stab, because I prefer a low-profile, sleeker sneaker.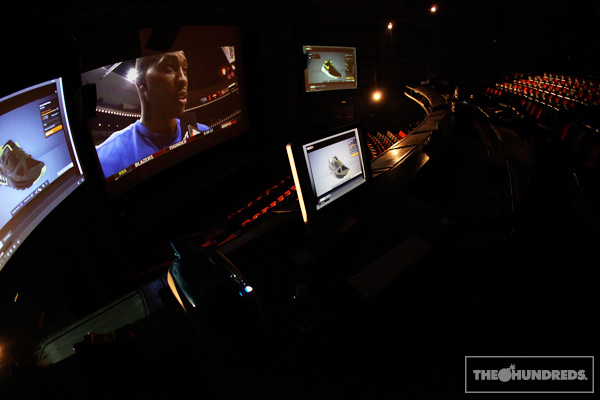 I've had some memorable Nike iD appointments in the past. First, with our man Sammy at the original iD studio in New York. A year after that, in Berlin at the Germany studio with Bianca. There was the Blends event in San Diego. And this time, Ashleyn took care of me here in LA.
Together, we done good. Whenever I get to do these Nike iDs, I like to seize the opportunity and make something that I wouldn't normally get to design for The Hundreds, just because I know most of you guys wouldn't be as into it as, let's say, an all-black shoe.
As un-TH as it sounds, I've always dug earthtones, so wanted to incorporate this Loden (deep olive) color into the shoe. But that alone makes for an unsurprising sneaker, so I contrasted it with pop accents in the same hue. So you can see the neon yellow-green (a nod to the Air Max 95) along the trim, just enough to garner a double-take. 2 drastic levels of a non-traditional green, played against each other in front of a black backdrop…somehow, it all makes sense (to me, anyways).
Thoughts? I'll show you these, as well as Ben's, in person when they get here in a few weeks.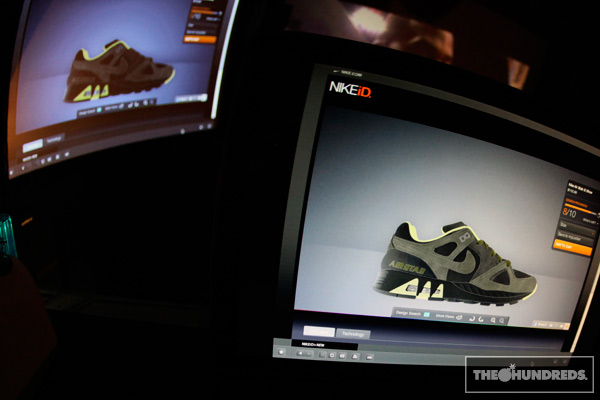 by bobbyhundreds