Okay, so anyone who knows me well knows that I'm an unabashed Barry McGee fanatic, so imagine how I reacted when I heard that he's opening a show tonight here in L.A. My face kinda looked like this :O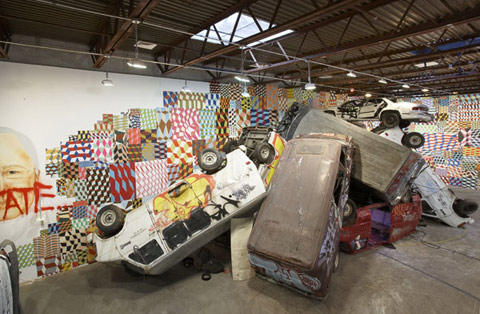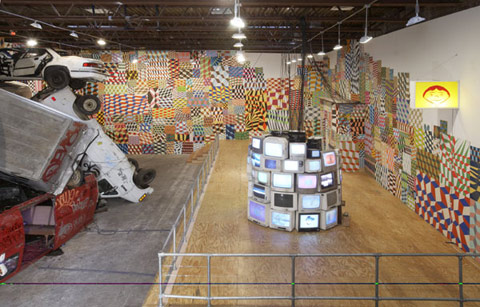 BARRY MCGEE: ADVANCED MATURE WORK
Gallery at REDCAT
631 West 2nd Street
Los Angeles, CA 90012 USA
Opening reception: Friday, September 14, 7-10 pm
Exhibition dates: September 15-November 25, 2007
Gallery hours: noon to 6pm or curtain, closed Mondays
Admission to the gallery is always FREE.
Thanks to Martin for the heads-up. And thanks to Graham for pointing out that those Barry McGee images on the Redcat site are from the Deitch Projects show. And thanks to some dude on Myspace who notified me that the sad Danny DeVito in the painting from yesterday's blog is actually (supposed to be) Cesar Chavez. Which, if true, just confuses me even more. Yeah, on second thought, I still think it's a distraught midget actor. What? He's not a midget?
SOURCE: REDCAT
by bobbyhundreds
:D