Virgil, Creative Director of DONDA, founder of PYREX, #BEEN #TRILL DJ, RSVP Gallery heavyweight, need I go on?
Virgil exploded his Tumblr into the most exclusive, elusive, (and maybe expensive) Streetwear brand in the game, silkscreen blasting all over expired Rugby flannels and Champion sweatshirts, the aesthetic that defined his youth. Hitting strange and unorthodox placements for prints not seen since the Fiberops days, like across the front of basketball shorts! But PYREX isn't here to stay, it's all a lead-up to his more substantial project…
Anyways, Streetwear comes in all shapes and forms. High and low. Trickles down from the top or springs from the underground. But it all plays a part, all contributes to this subculture, all keeps it fresh and innovative. Not many individuals in Streetwear in this man's position, with the network he has, or with his capabilities; it'll be fun seeing where he goes next and what happens from here.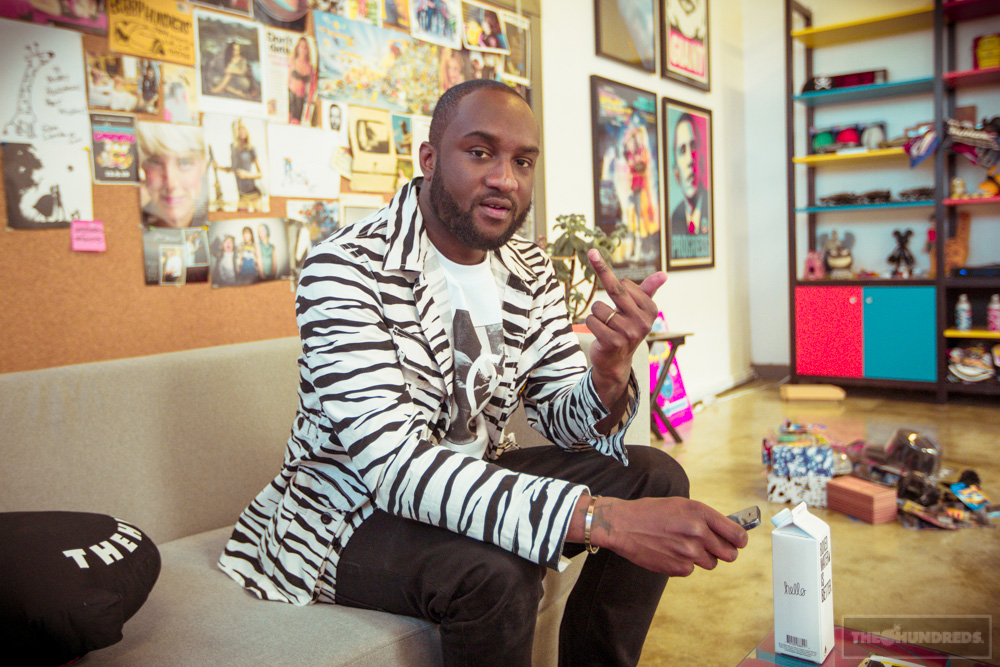 Chris aka Jillionaire is of Major Lazer, 1 of the most-talked-about performances at Coachella this past weekend. This comes side-by-side with Major Lazer's new album release, Free the Universe. And today, Chris has got a gift for me! The Major Lazer X Kid Robot collaborative vinyl toy. Today was a good day.