Oslo, Norway is unlike anywhere I've been in the world. The air is fresh and sharp and the light shines differently up here (as the sun never sets in the Summer), which all reflects on the most beautiful people I've ever seen — and not just beautiful, but sincerely friendly and warm. Plus, the food is delicious, and it's ethnically diverse. Sure, every other person is blond and blue-eyed and statuesque and glowing like a Viking demigod, but there's also a large Asian, Black, and Middle Eastern contingent in Oslo. The country is notoriously expensive as they are off the Euro, so people come from around the world to make it big and stare at hot chicks. Not unlike us.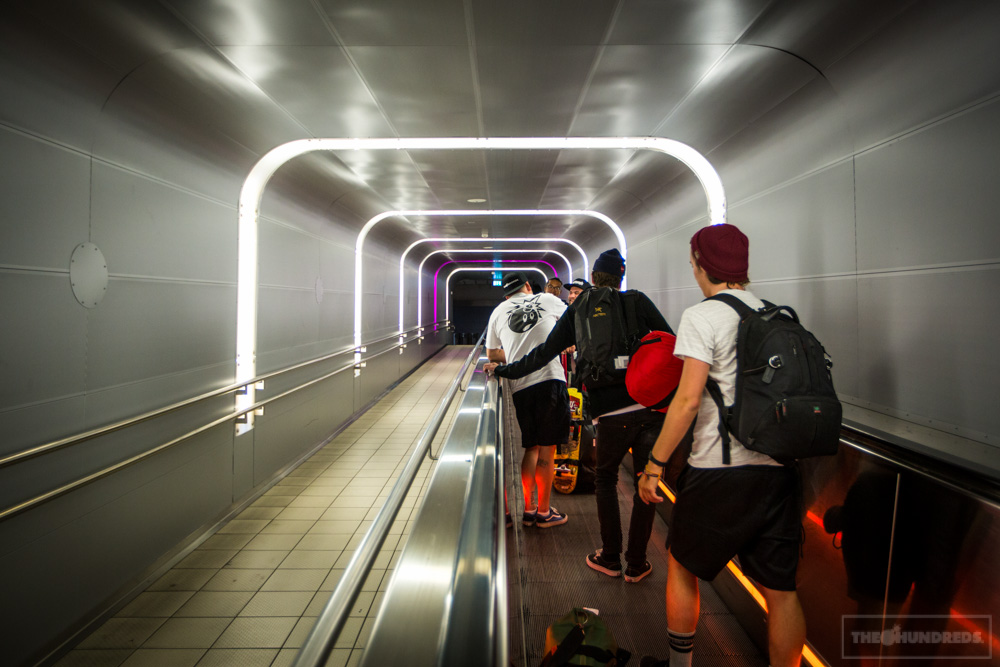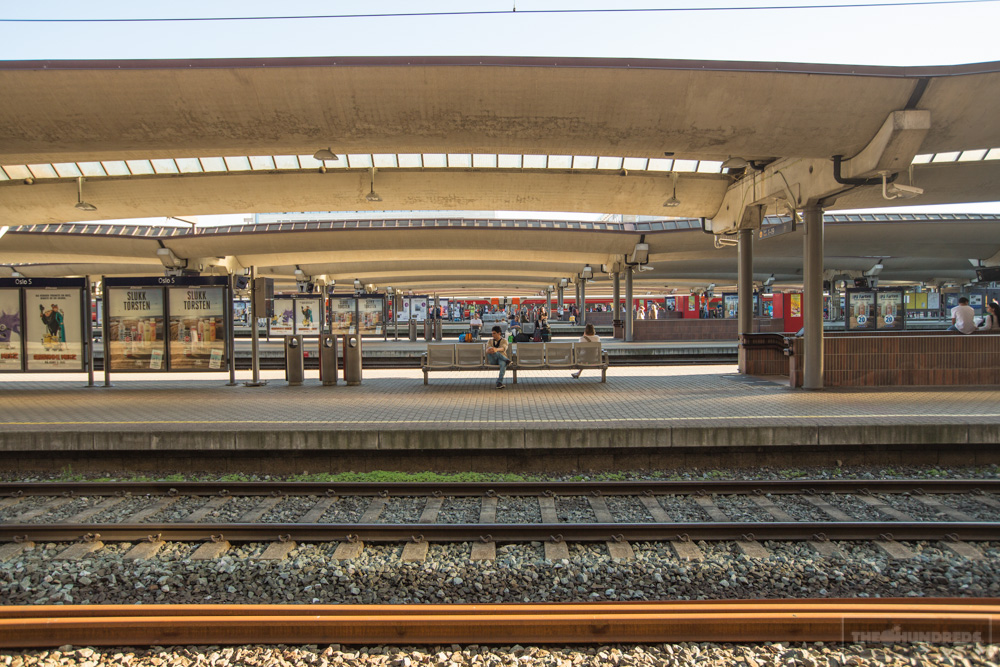 There's a lot of progressive architecture in Oslo – totally superfuturistic and sci-fi:
I did mention the food, right? This spot's been this busy for a decade straight. Tapas-style, with this honey-glazed cheese thing that is worth flying half the world away for: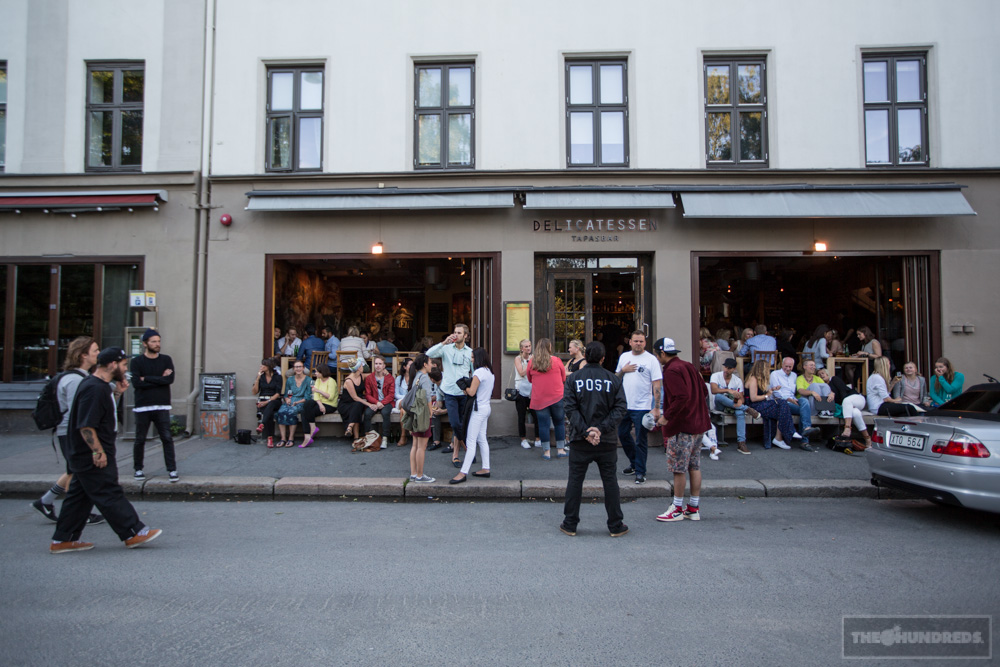 Something more traditionally Norweigan, the "shrimp sandwiches" that we cracked, peeled, and stuffed our mouths with down by the harbor: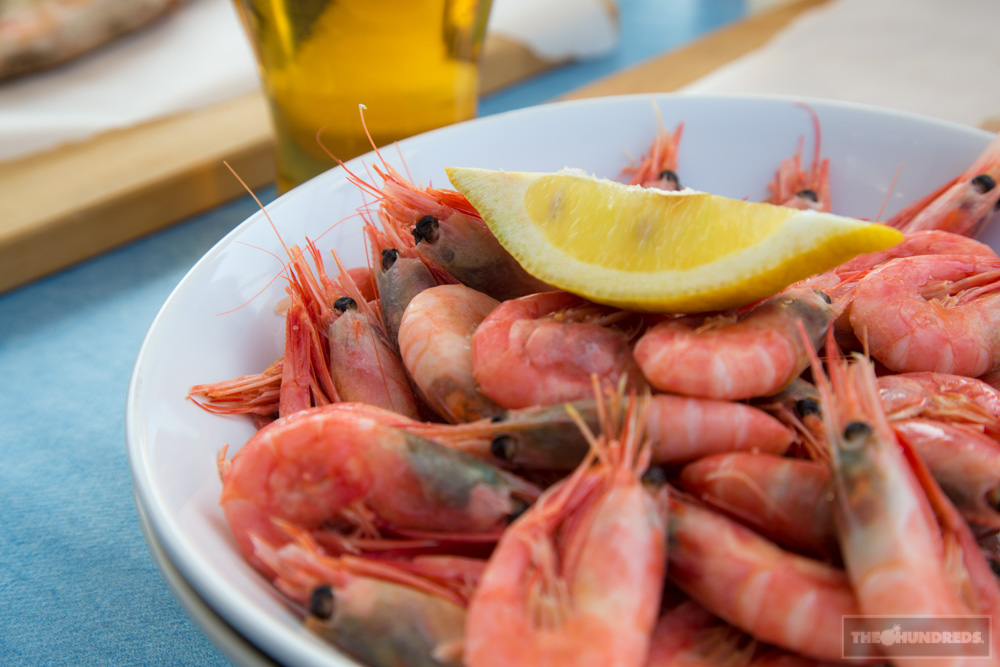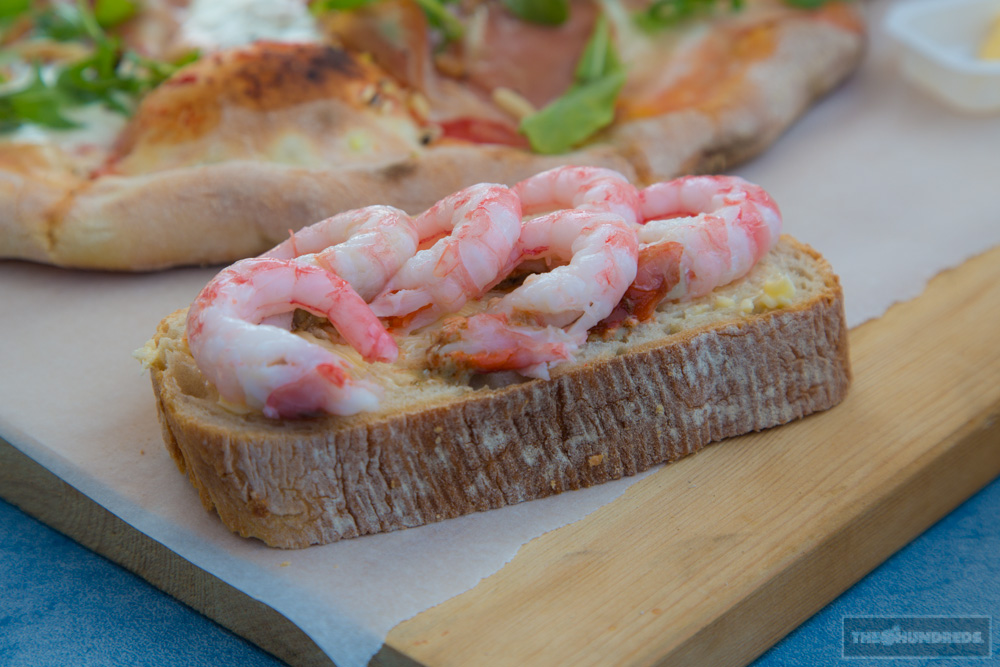 Even the beer is blond: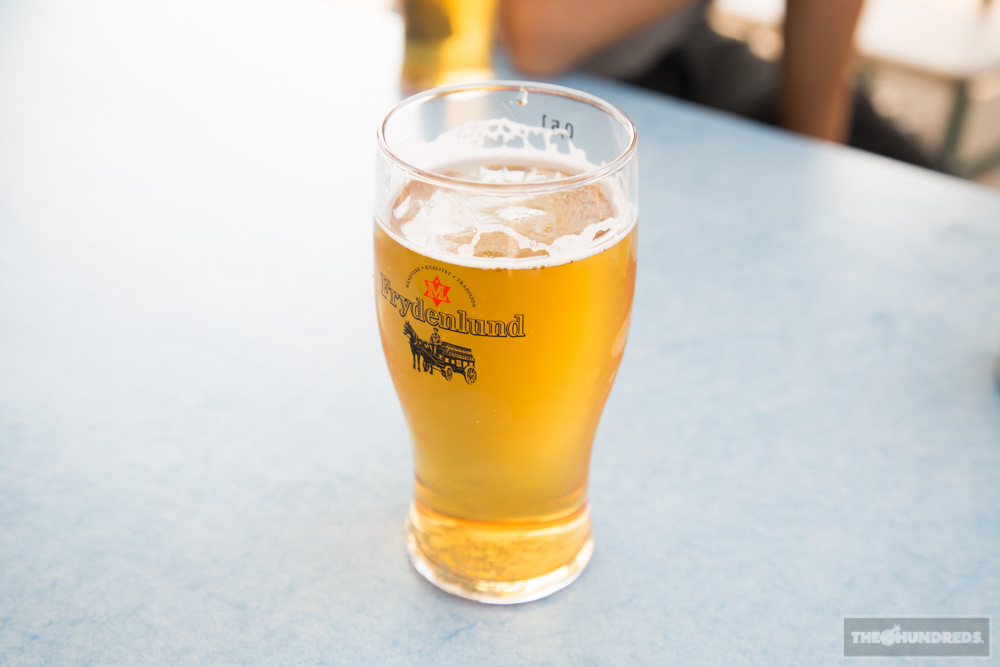 The famed Oslo opera house: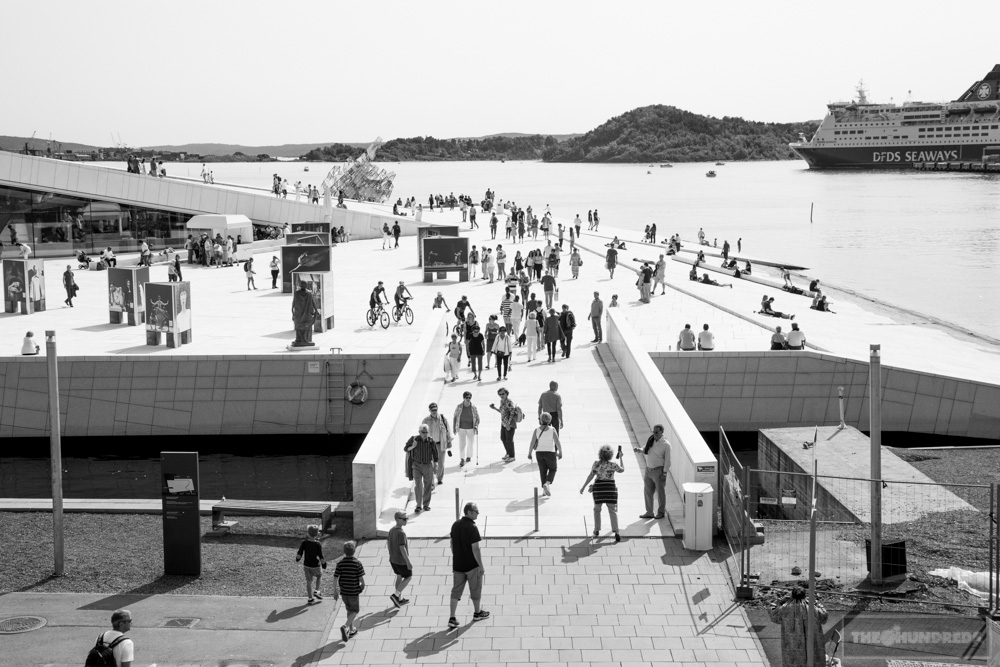 The Hundreds Norway is held down by Niclas (second) and Anders (fourth), along with obviously Scotty iLL, B.Mo, and Patrick:
Michael Jackson and Justin Bieber and Bill Clinton have all stayed here and waved from the top floor windows. Meanwhile, our hotel has a pretzeled Kate Moss sculpture in front.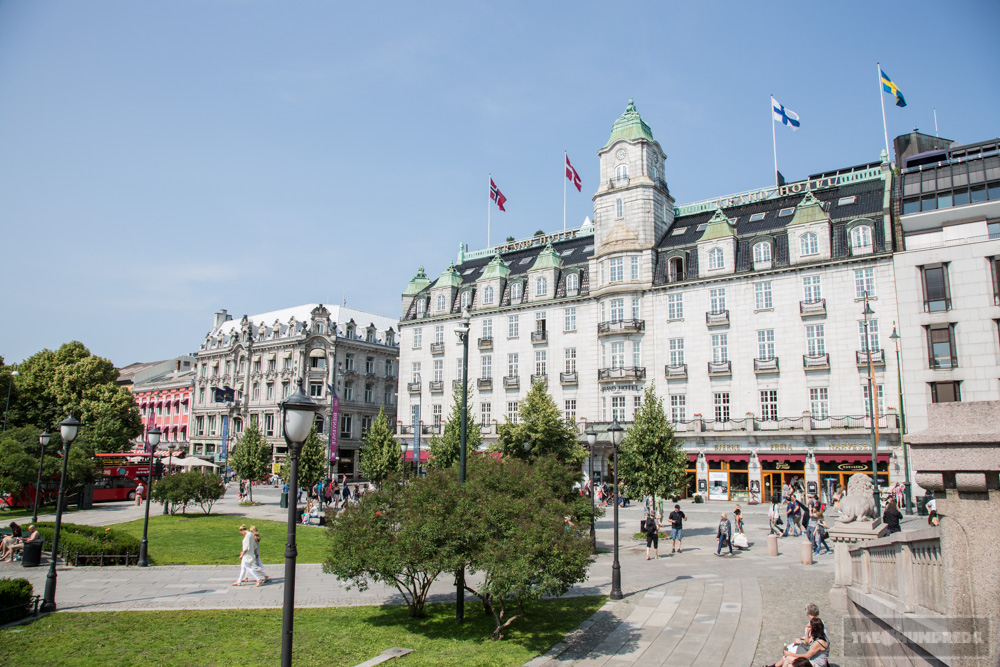 Mike (AKAM1K3) has been holding it down for The Hundreds Norway for YEARS. He shot a Winter 2011 lookbook, covered the The Hundreds X Diamond "Forever Summer" release at Sole Service, and even mentioned the old-school Bullettooth Tony tee he's wearing back in the day.
This is The Hundreds' version of "Chaining Day," as we are officially putting Mike on as one of our international Voices. Expect continuing The Hundreds Norway content from now on here on the site… The next generation….!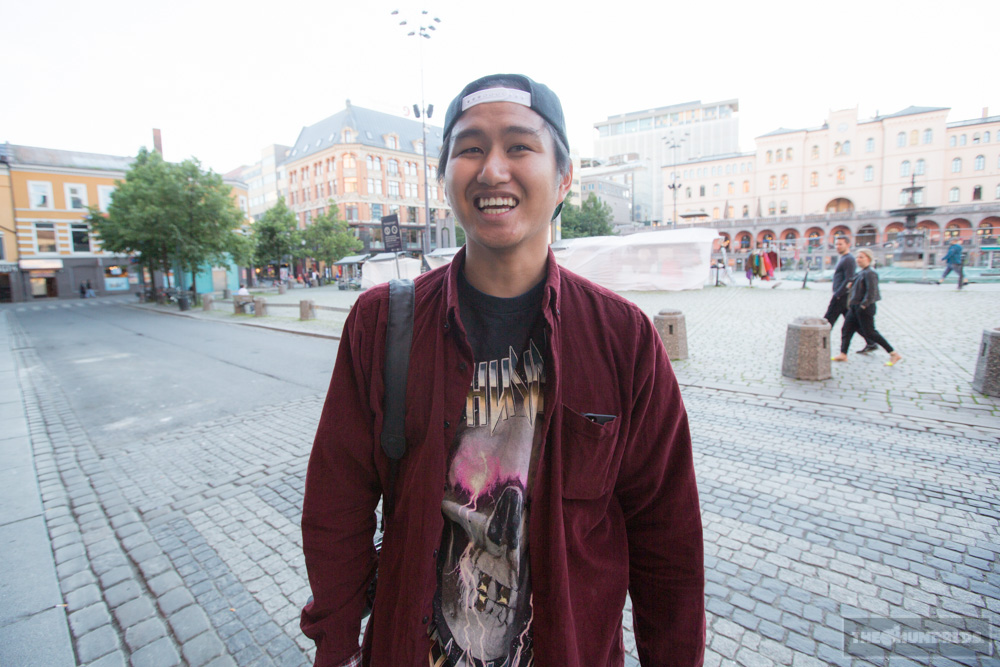 The city of Oslo is actually really small, which means we don't need a car or bike to get around from restaurants to clubs to the shops we sell to. Makes it really convenient, especially at 6am when you're stumbling home at the end of the night.
There's a lot of history here, much of it based around classical Norwegian literature. This is one of four statues along the bridge inspired by old fables: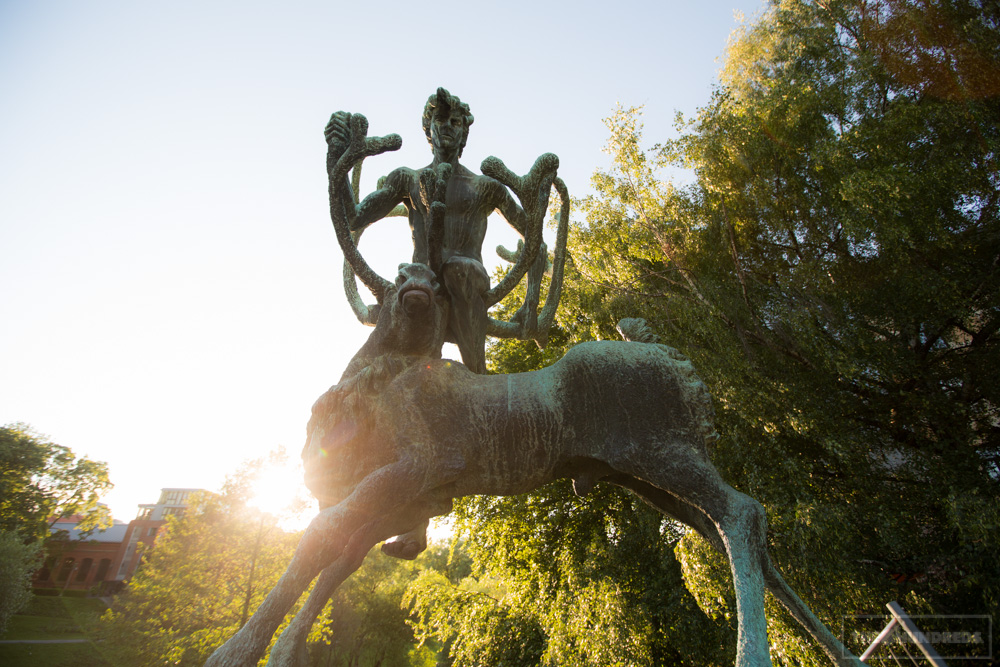 I'll be posting our videos from Norway a little later in the week, so these photos will make a lot more sense by then. In the meantime, consider this a teaser: