Nouns have it right.  People first. Places second. Things last.
Cities and states and nations – and the experiences surrounding them – are all about the communities.  Theirs are the hands by which food is prepared, theirs are the stories passed down through the generations, theirs are the shoulders that till and shape the land.  New York City is no different.  From a bird's eye view, the sprawling metropolis looks as it did half a century ago.  But the church isn't the building, it's the congregation, and as you explore the corridors of Brooklyn or sit on the stoops of Harlem, and immerse yourself within the people's conversation, you can see why this is considered the greatest city in the world: perpetually in motion, forever forging.  Culture is birthed and breathed in New York.  Yeah, LA has got it too, but this is different.  It's historical and rich, and it's esteemed.
And so is New York Streetwear.
Streetwear started in California.  Like skateboarding.  Like the French-dipped sandwich.  But it was New York's interpretation that matured it.  And – in many ways – legitimized it.  We had the Latino/Chicano culture to riff off of, we had sidewalk surfing to set the tone.  But New York ingrained the hip-hop, the sneaker culture, the fashion, and the elitism.
We can thank Union New York.  We can thank Supreme and Alife. We can go deeper, we can honor PNB, Triple 5 Soul; we can salute Shut and Zoo.  We were coming up on the West while DQM, Mighty Healthy, Clientele, and Nort were tipping.  IRAK did it.  Reason and Married to the Mob.  Of course, SSUR, Priceless, J.Money, aNYthing.  I'm leaving out a catalog of legends…
If it weren't for New York Streetwear, LA's wouldn't be where it is today.  Fairfax was kicked off by a New York brand, lest you forget.  Would Harajuku street culture have been the same if Nigo hadn't sat outside of NYC playgrounds, studying everyday high school urban apparel?  If Bobbito hadn't put in his time with the shoes, how would we stand?  If Herc and Flash and BIG didn't bust blacktops with raps and rhythm… would Streetwear have a soundtrack?
When we opened The Hundreds New York in the Fall of 2010, we recognized this.  Of the four flagships, THNY meant the most on a career and personal level.  We had grown up walking these hallowed halls. I had never imagined the city would open up and welcome us.  We don't take any of it lightly.  We respect New York and everything they did for Streetwear.  We are here to help continue that story.  Because we love Streetwear, and because we love New York.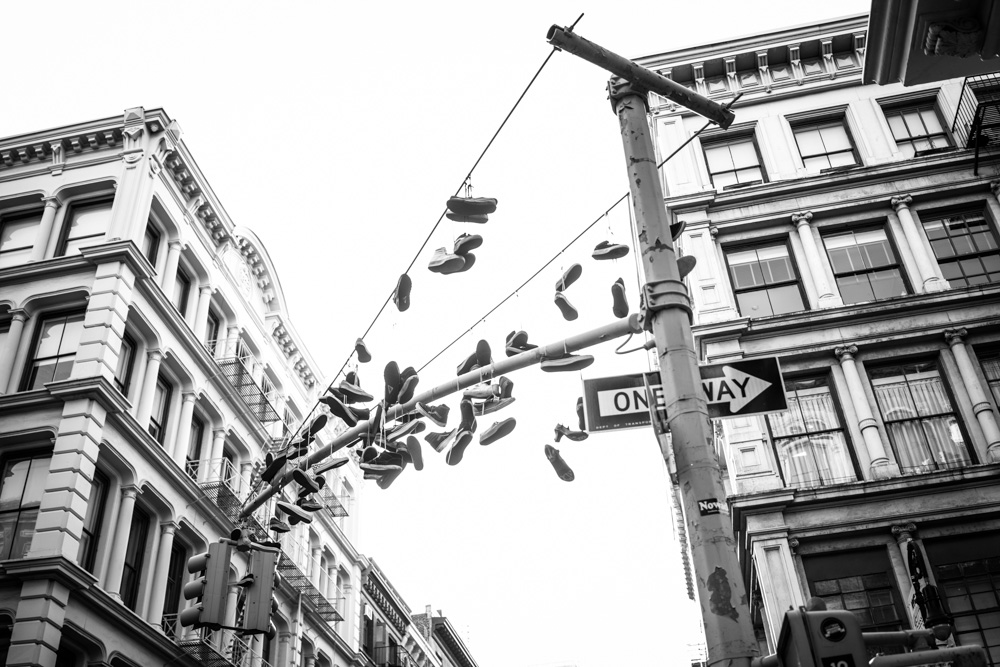 The porch life.  Out front.  96 Grand Street with The Hundreds New York contributor Peter Pabon, Freddy Caban, and our ambassador/flagbearer, Christian.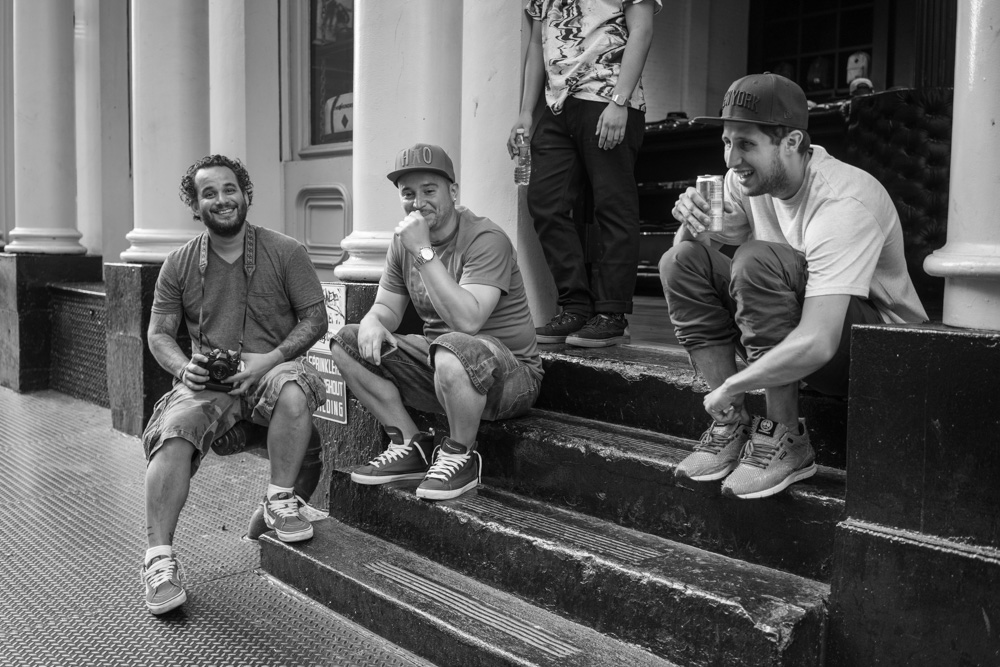 Levi Dopeness is also G R N D.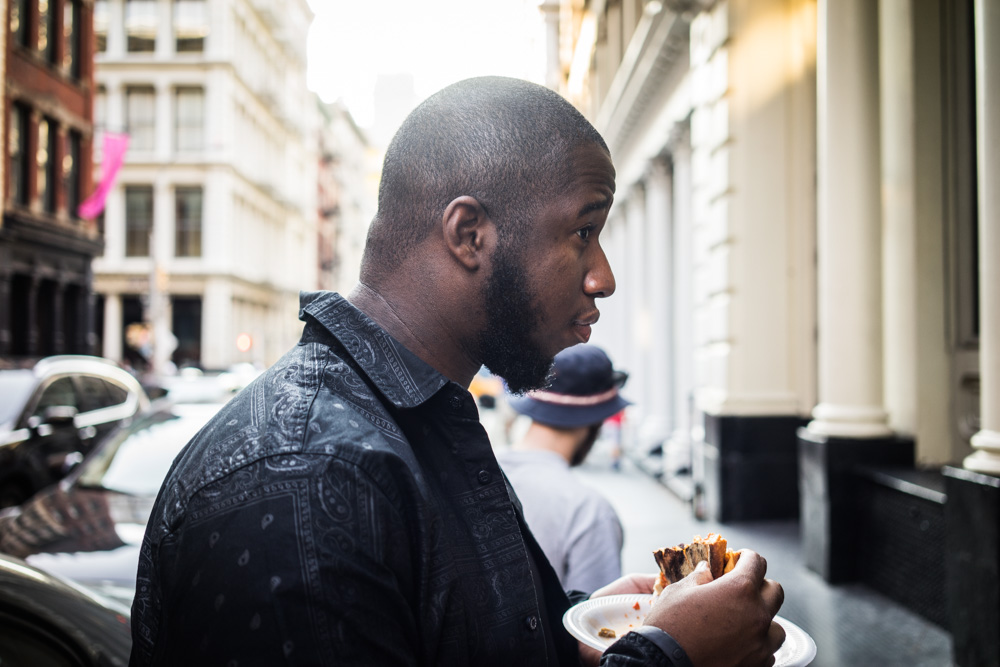 D Stunna, The Hundreds New York MVP.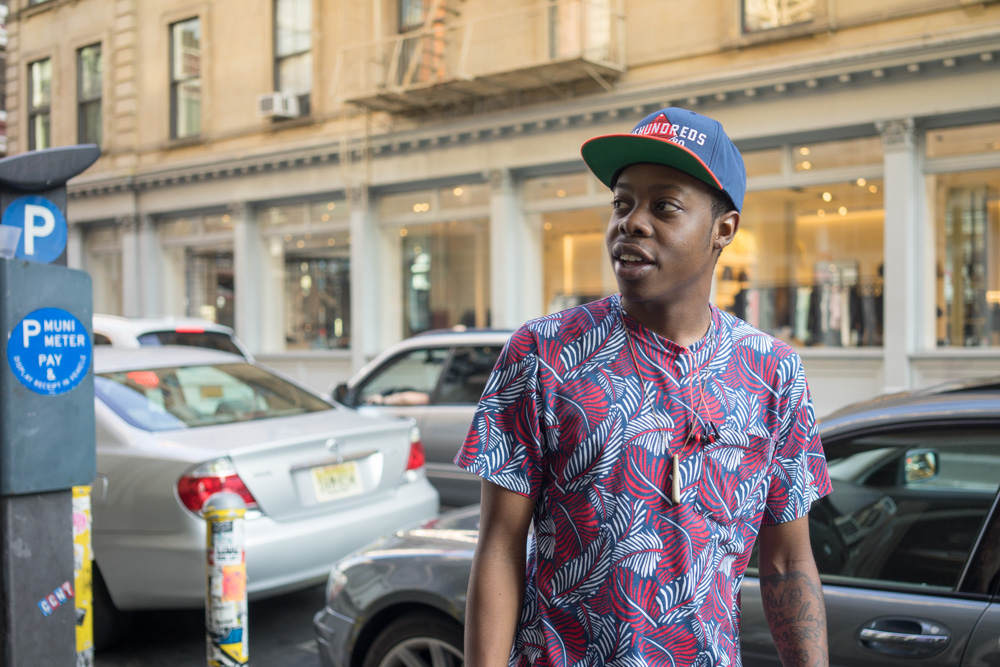 The Trillz and Van Styles: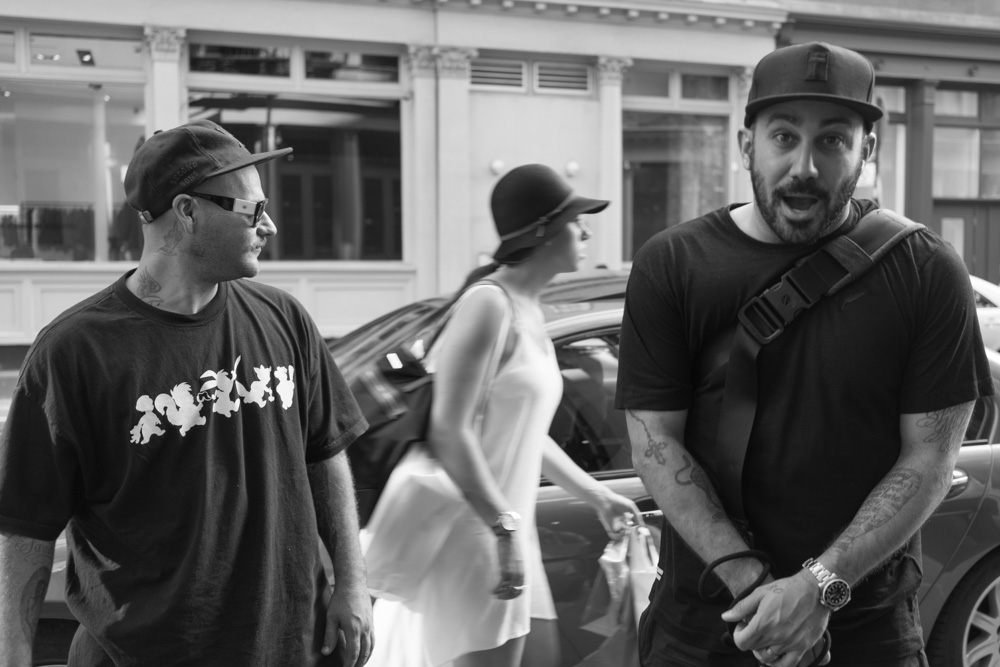 Van's footwear collaboration with Lakai: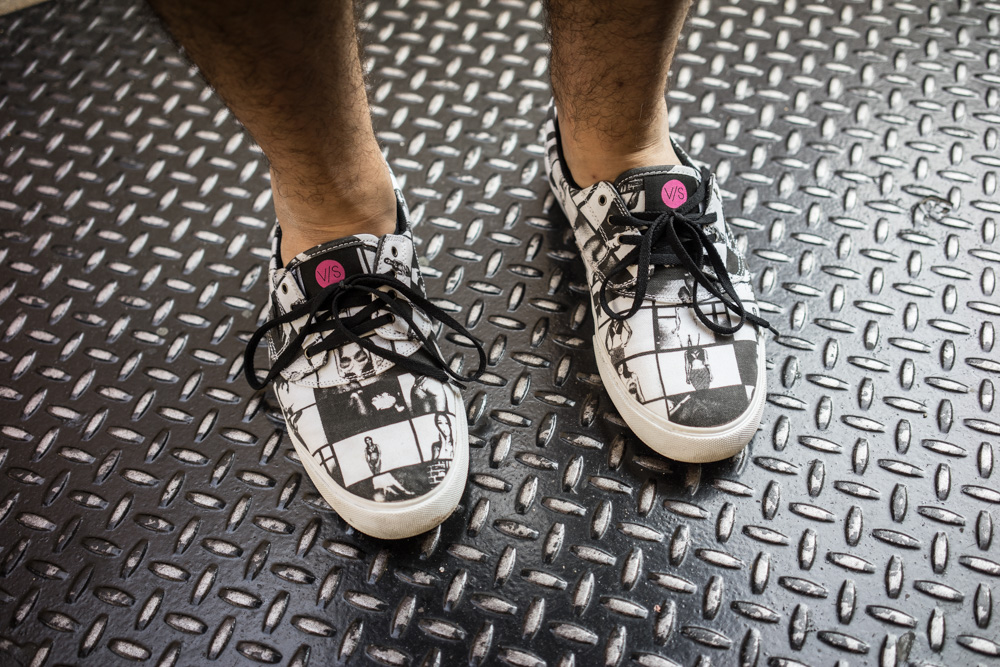 Justin.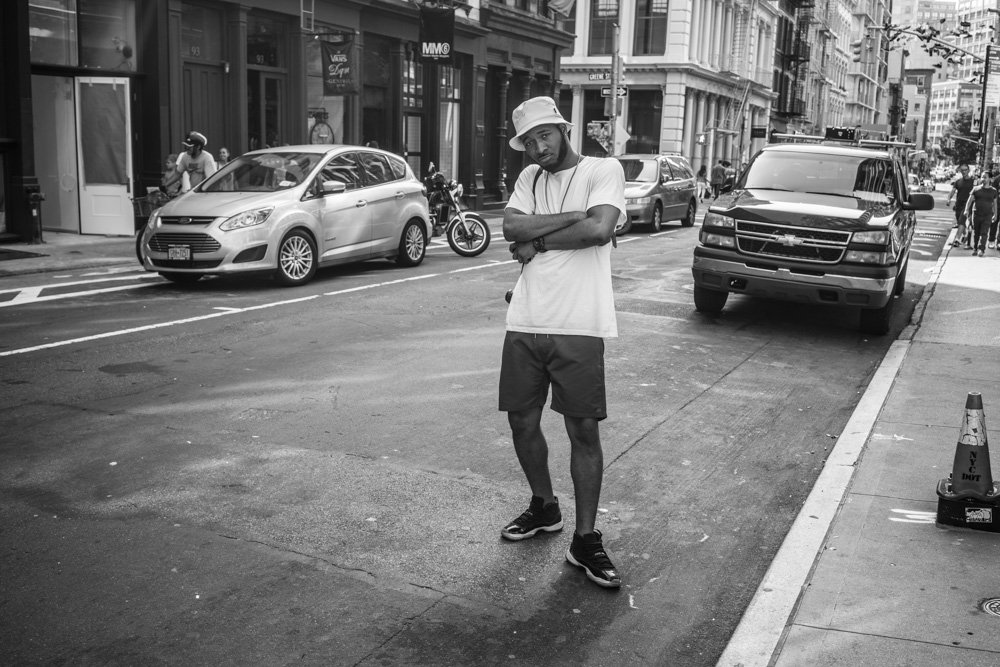 The Hundreds Fall 2014 T-shirts are my favorite collection in several years.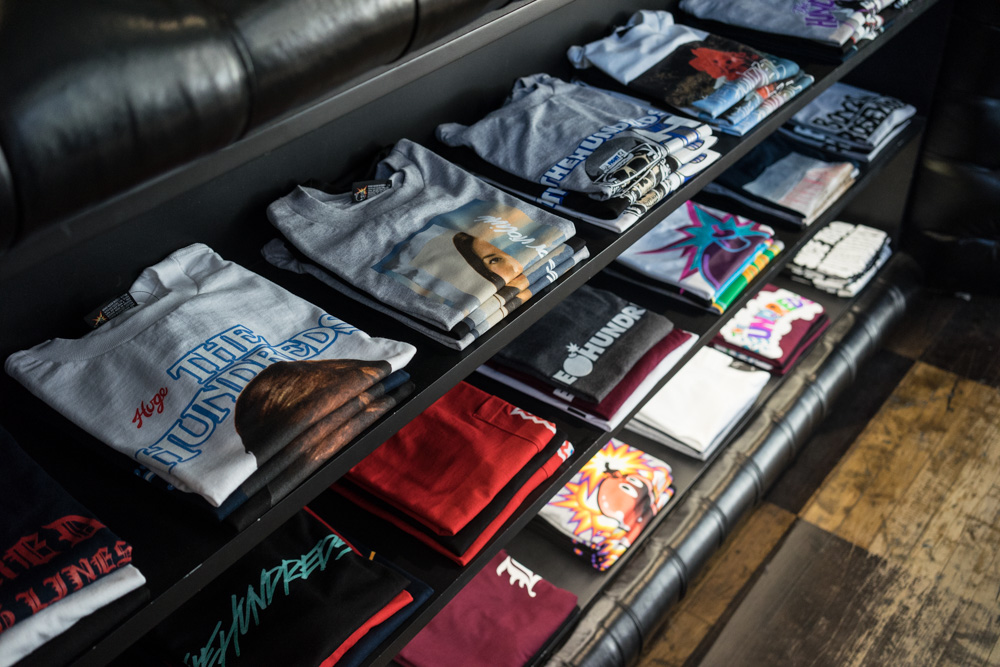 Color is the new black?  Mega out front of Black Scale's forthcoming flagship in Manhattan: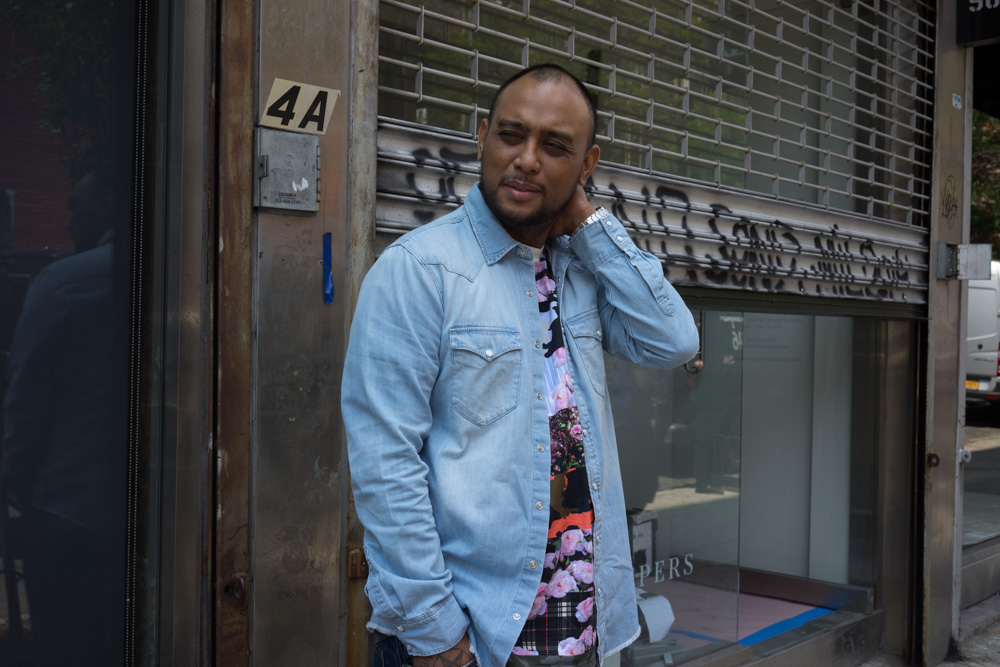 "New York is the meeting place of the peoples, the only city where you can hardly find a typical American." — Djuna Barnes
True.  Randomly run into Silke (Shown to Scale / 1-900) and Josh Madden on Grand St.: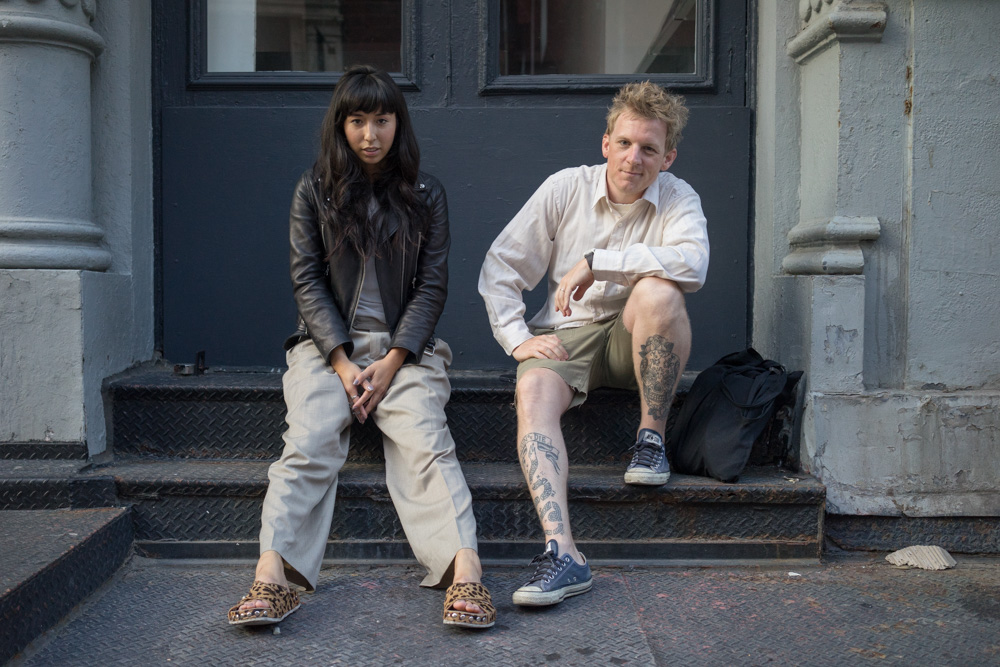 Every morning should start like this.  Russ & Daughters.  Lox, stock, and two smoking bagels.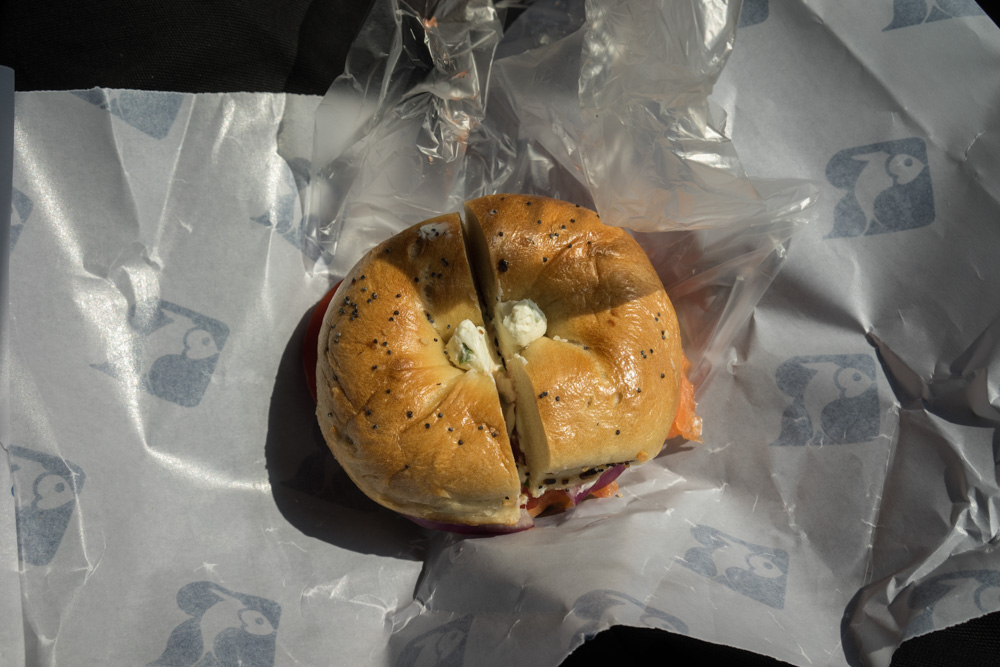 The High Line continues to be my favorite part of the new New York.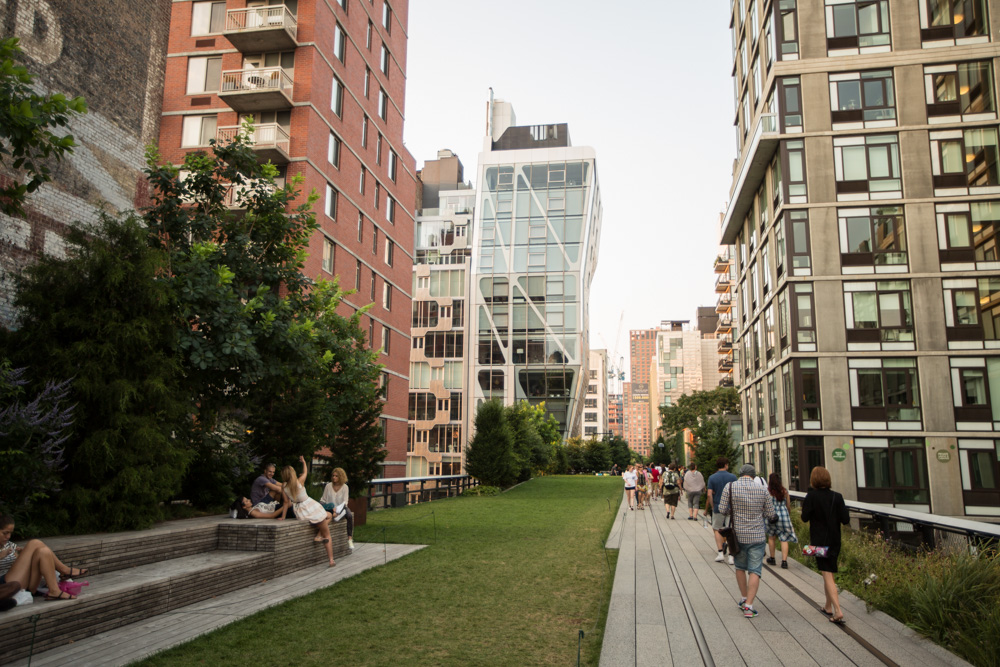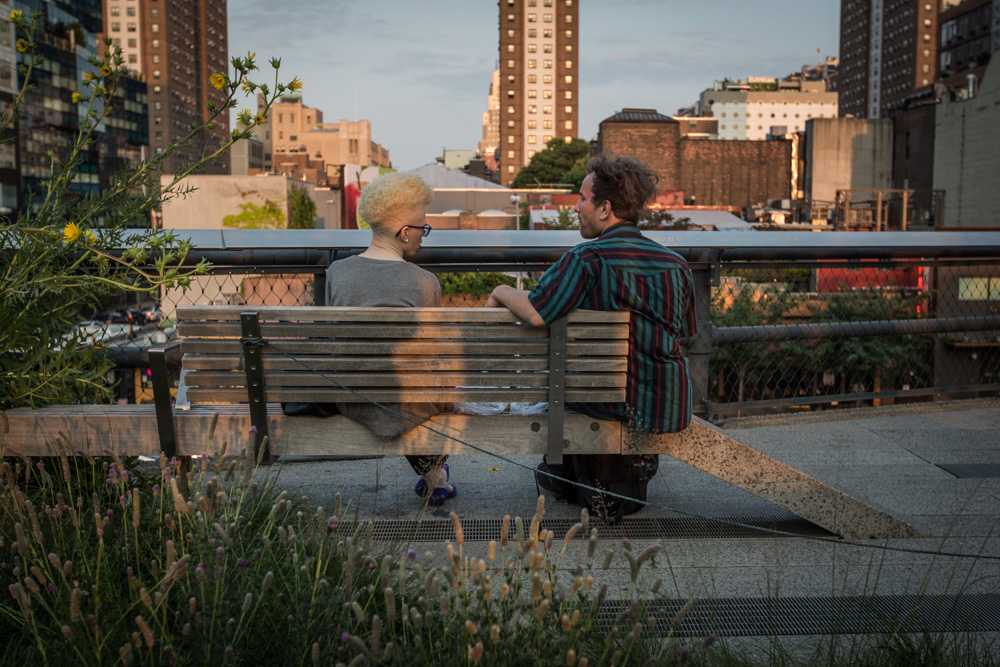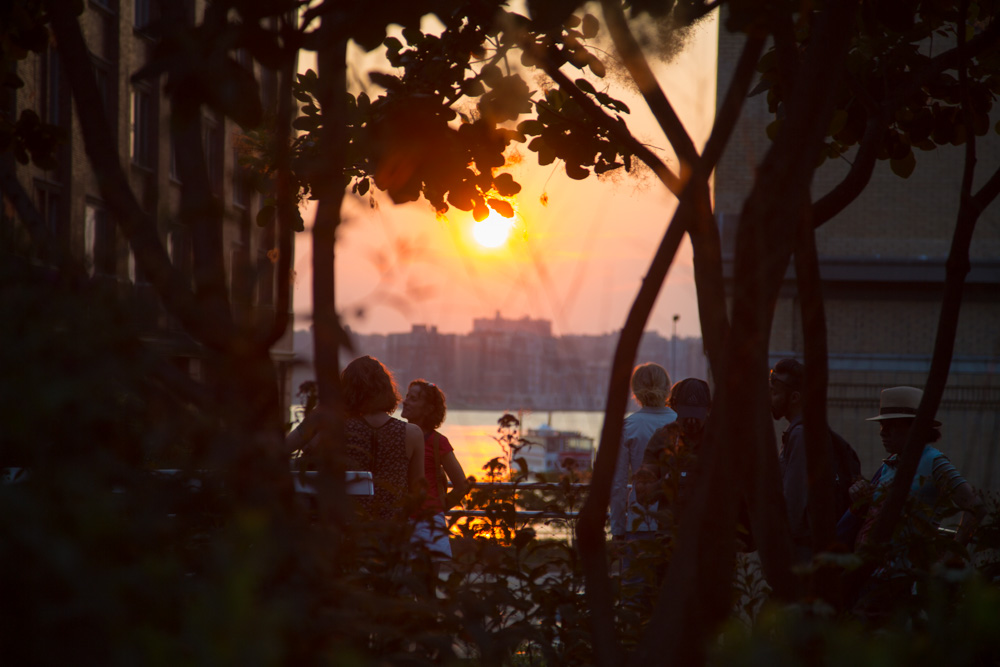 Thank you, New York.  Take a bow.