I think it'd be pretty arrogant and ungrateful of me to complain about my career. But if I were to bitch and moan about any one thing in particular, it'd probably be tradeshows. I drag my feet through them, I'm not very good at shmoozing or back-scratching or ego-stroking. I'm not really the best at the business and sales side of things, where you have to associate and interact with people you might not necessarily get along with outside of work, but you have to solely for work's purposes. It's a lot of uncomfortable small talk, and awkward conversation, and I'm a braindead 3rd grader when it comes to that kinda stuff.
But the silver lining is that tradeshows like these grant the opportunity for me to meet and converse with some very talented individuals, heroes, legends, and intelligent brand and businessmen who I can relate to. I wouldn't have the chance to shake some of these hands otherwise, and so I really cherish and appreciate it.
Such as Bobby from Tribal (middle), – who doesn't know about Tribal? Veterans and champs…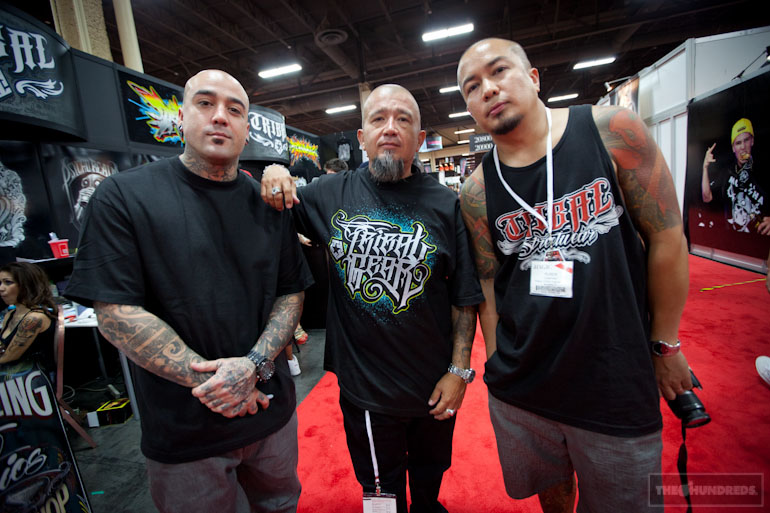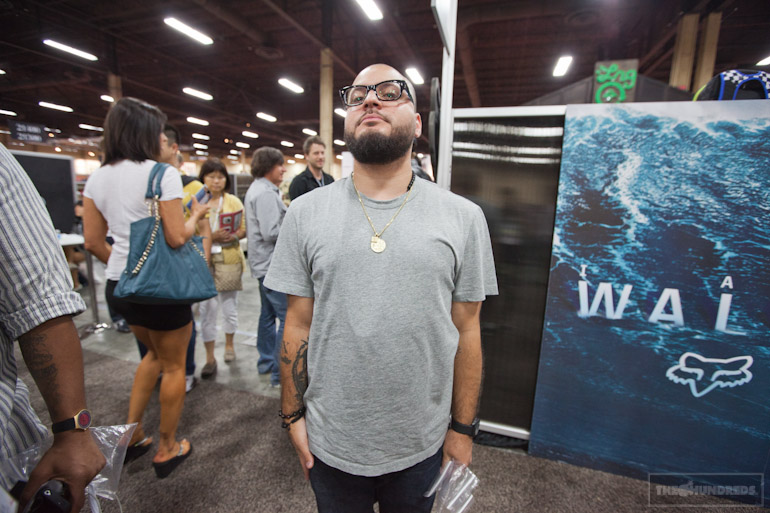 Shaun Neff.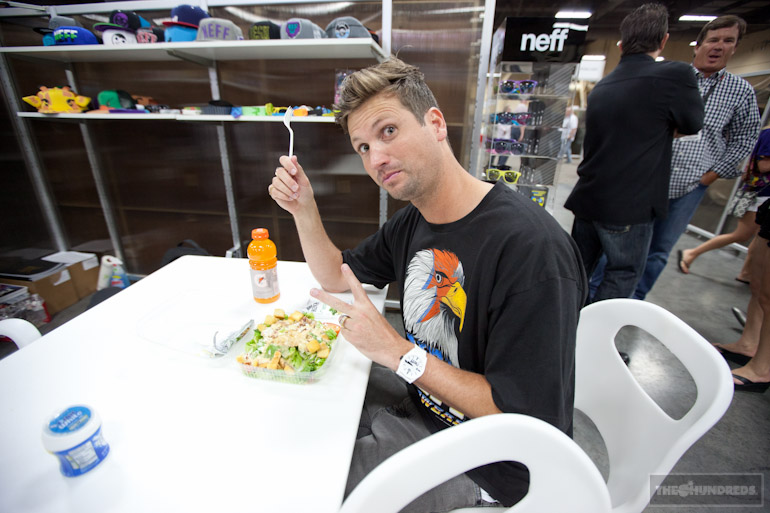 The nice guys at Durkl wanna know why I left them off the Complex list. It's Shannon's fault.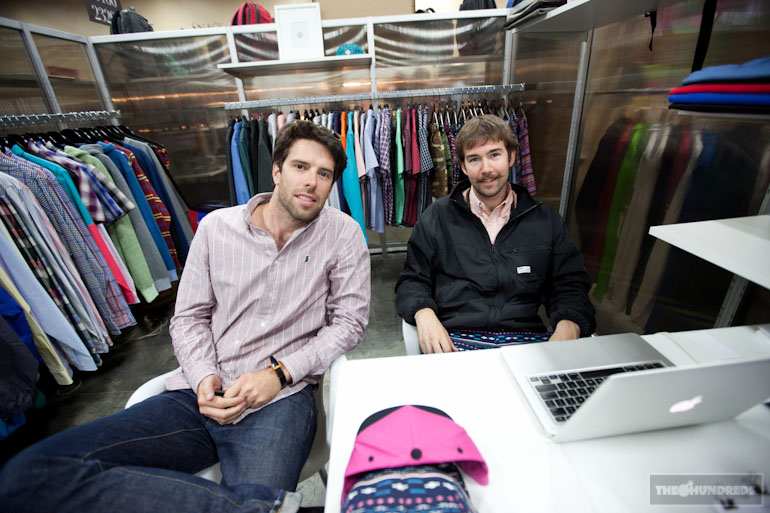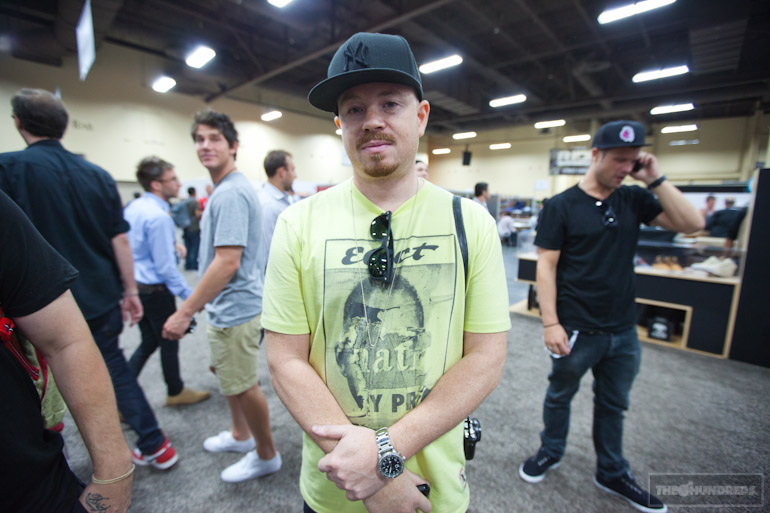 Keith Hufnagel (Huf), Mike Giant, and Joshy (Rebel 8). Speaking of the infamous list, I gotta give it to Joshy for being very upfront with me on his thoughts regarding Rebel 8's absence on a Streetwear list. He took the time to share his opinion with me, that Rebel 8 is Streetwear (and not more of an artist-driven label, as I would classify it as – and what are these categorizations, anyways??) and according to my definition regarding exclusivity, Johnny Cupcakes should undoubtedly be as well.
Joshy is constantly elevating in the apparel world, and with blinders on, his brand is exploding into all kinds of underground and mainstream consciousness. Even though we might not agree on certain things, that's what makes us individuals, and this sort of respectful and intelligent dialogue further bolster our friendship. Mad respect for Joshy and Mike and Rebel 8 across the board. One of my favorite brands in the marketplace, Streetwear or not!
(for additional reading…If you haven't read my dissertation on OPINION vs. HATE, do so HERE)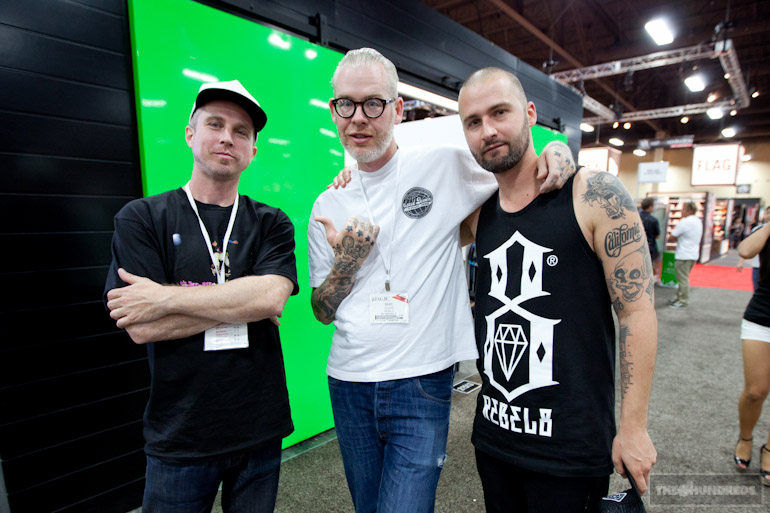 The homey Elliott (Famous). Solid dude.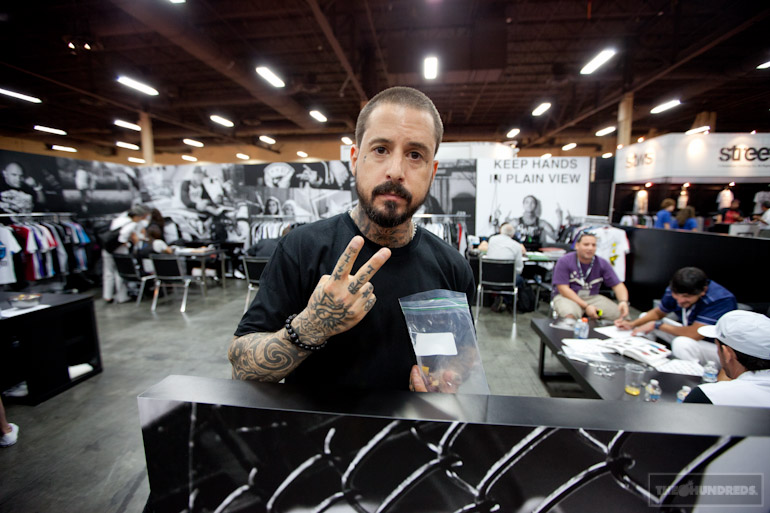 Who else would have this pin?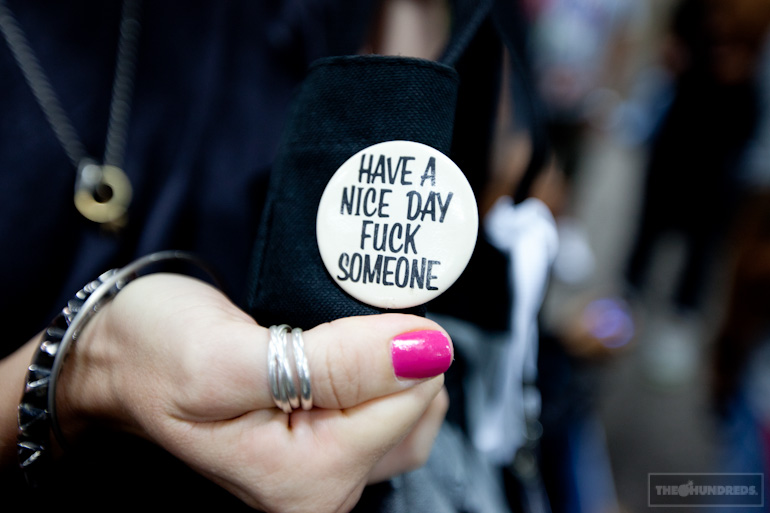 I'll give you 1 guess. That's right. The Jenn Klein.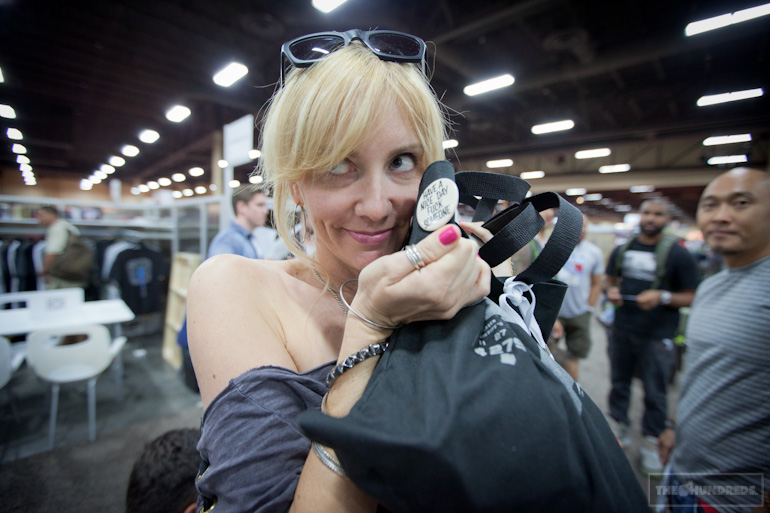 Talking to Chace Infinite about one of his new projects…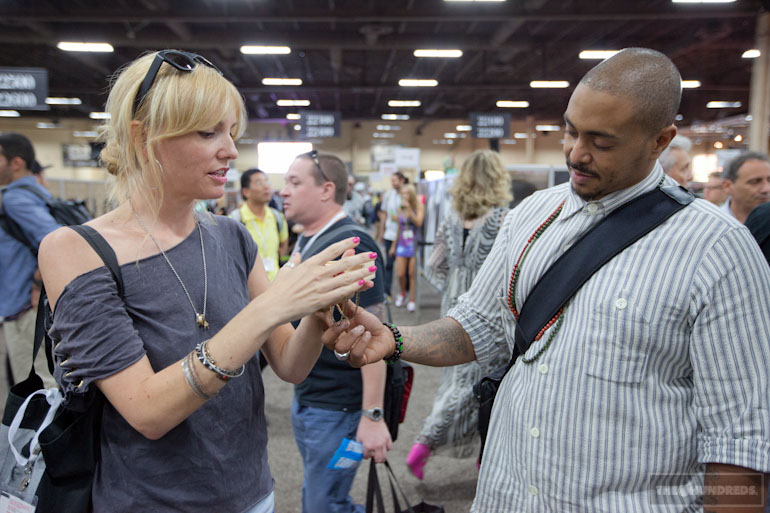 Indian oils.. HARUN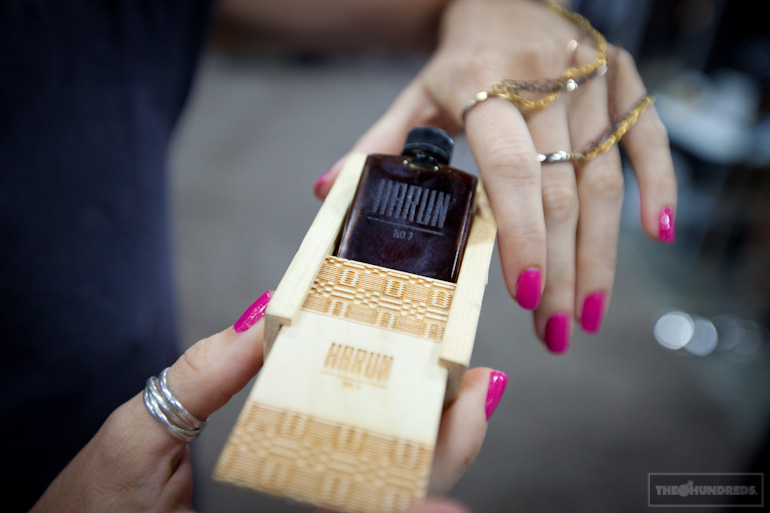 Franco finishes up some work on Tal..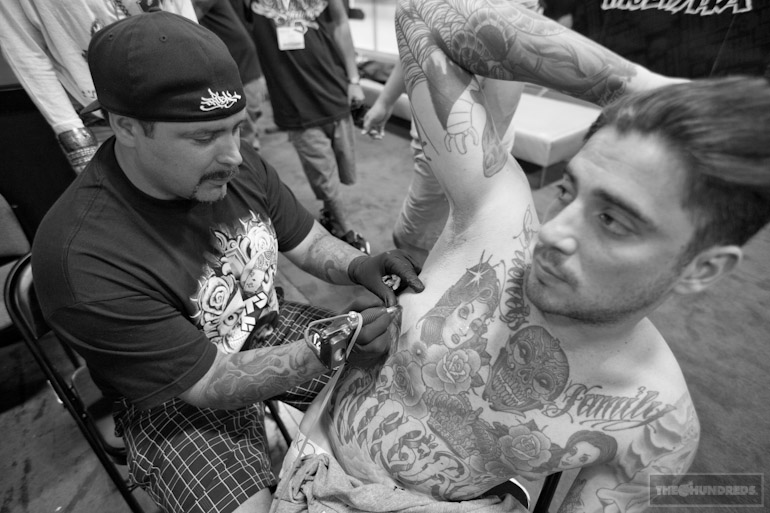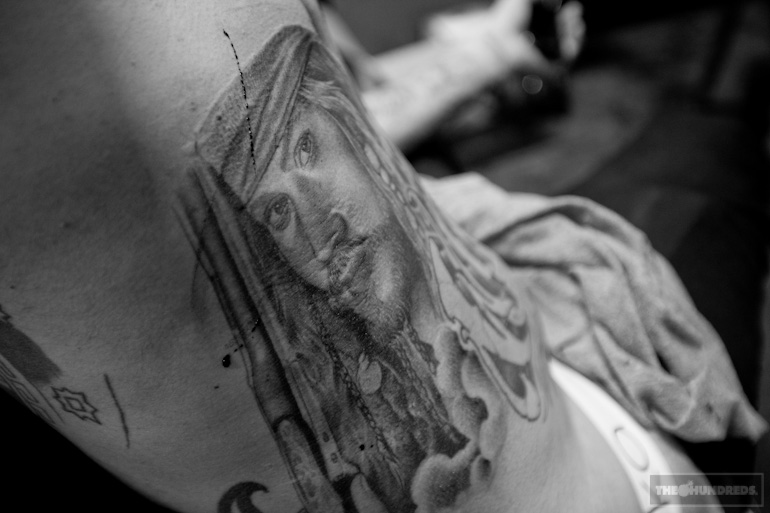 Angel PorrinoFOREVER.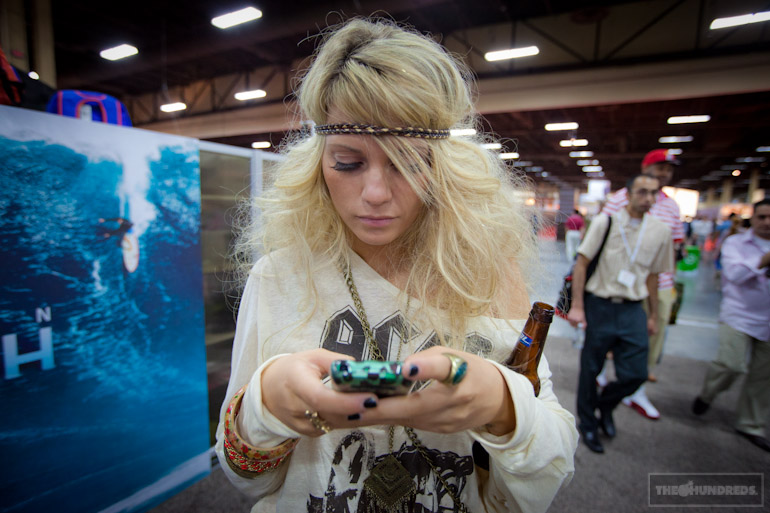 And much respect to Milhouse, who designs LRG. Finally had a moment to break bread with him yesterday here at MAGIC, we talked about their new campaign, which doesn't feature personalities and entertainers so much, instead honing in on the definition of L-R-G. It was one of the last things Jonas set in place before his passing. Milhouse misses Jonas, says it's like your coach has gone, and that there was truly no one else in the world like him and the way his mind worked. Preserve the legacy, Milhouse!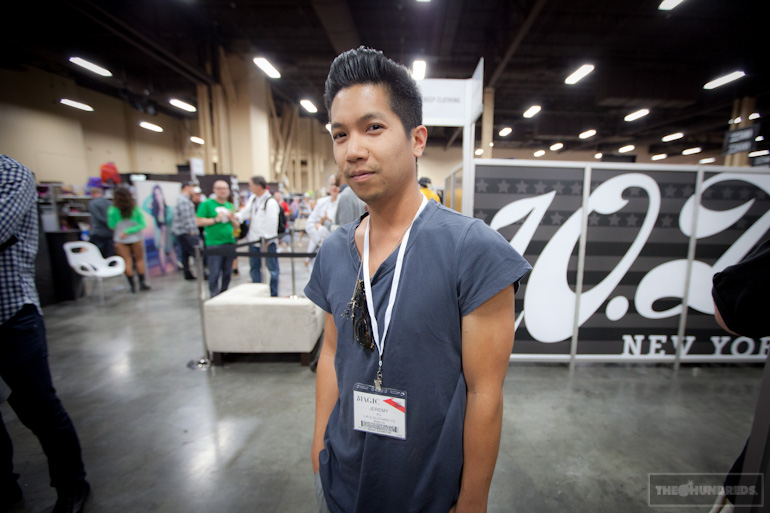 As a Korean-American, I'm proud of my peoples when they can keep it cool without being so predictably Asian-American. Tony from Diamondis a great example.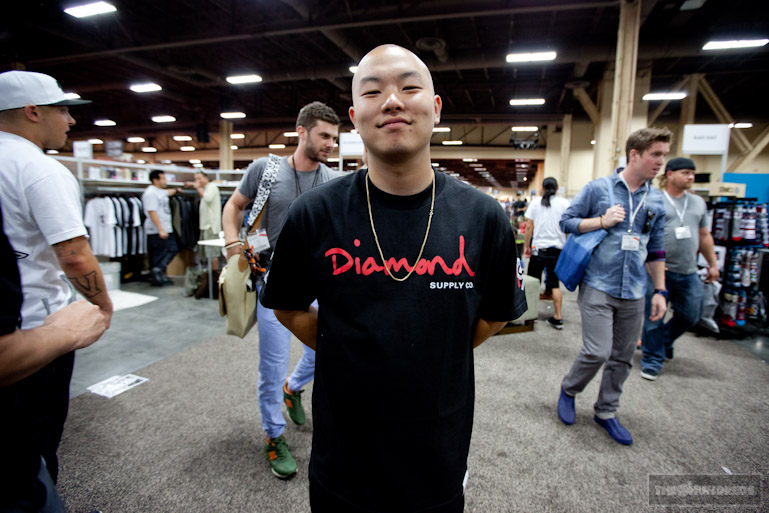 CBG is opening for Kreayshawn this weekend in Los Angeles. WhatchuknowaboutTHAT.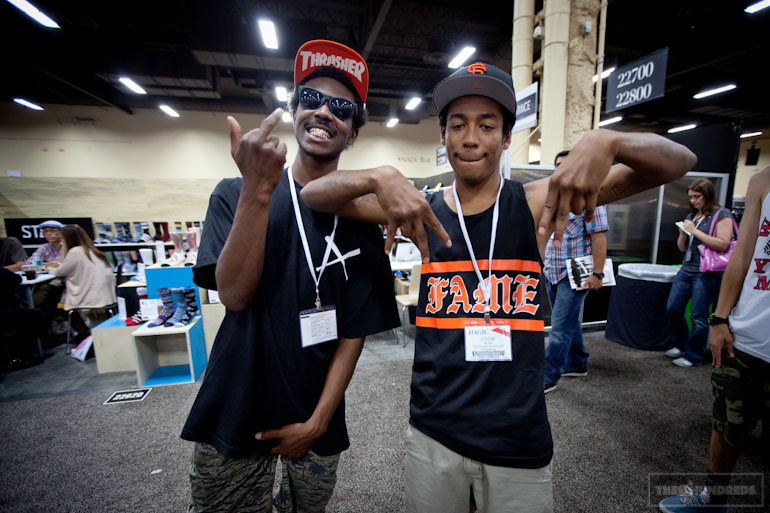 Oh, hi, Lyndsay from ALIFE.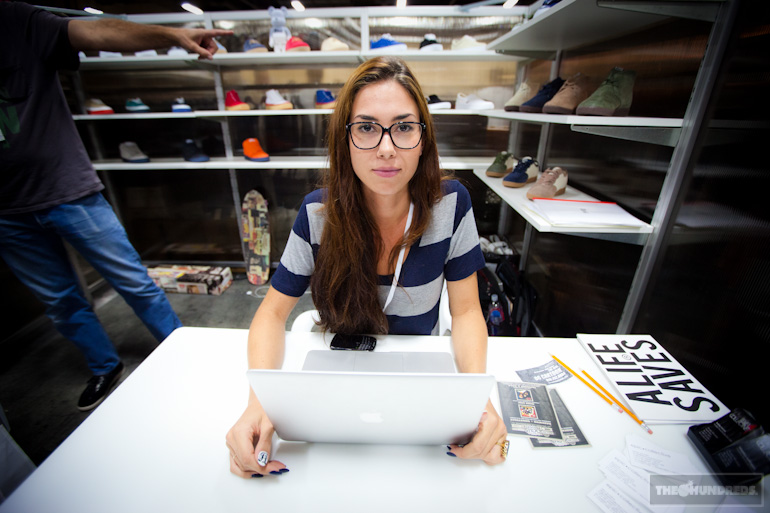 And hello there Jubal from Primitive.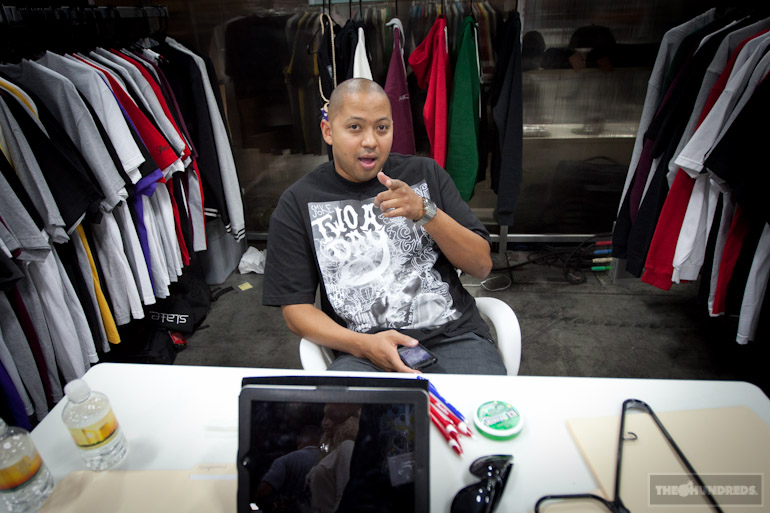 Medusa is wearing our hoody backwards.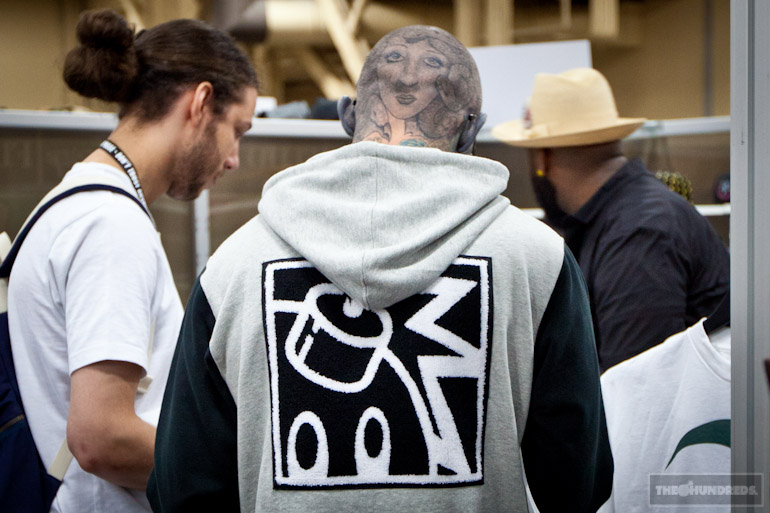 by bobbyhundreds