It's been a few months, but we're still not completely settled into our new digs here in downtown Los Angeles… As is evidenced by all of our art pieces that currently line the floor. While we work our way towards finding some nails and actually hanging some of these up, take a look at what we got.
This is the original Robbie Conal painting that was the basis for our 5TH Artist Series t-shirt with the renowned political artist. The colors are even more brilliant in person, with speckles of shimmer paint and Robbie's characteristic strokes woven throughout the skull.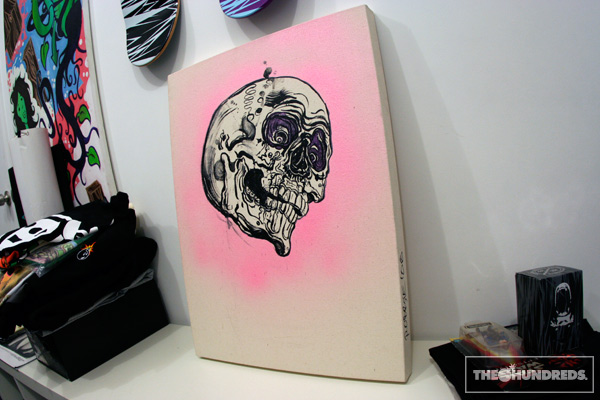 Jun surprised us this week with this crazy portrait of Ben and I, done with charcoals. Said it took him a night, and to make matters worse, he couldn't find photos of Ben or I anywhere on the web. Yeah, we kinda like it that way, sorry Jun!
It was a total honor, and once again, photos doesn't do it justice. You can see some better (non-Redbull-fridge-glare) shots on Jun's site. This weekend, he'll be tattooing at the Eternal Tattoo Route 66 Convention in Texas. If you're in the area and want to meet the man himself, stop by.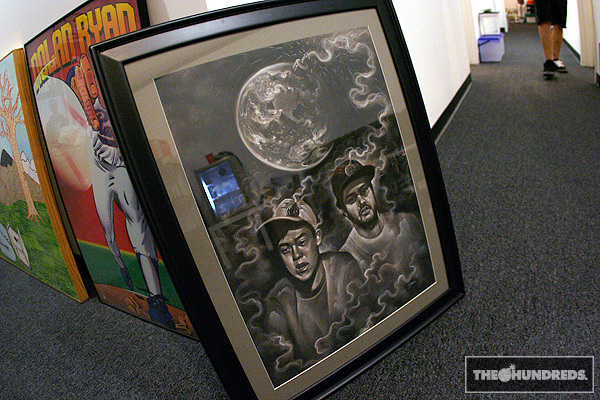 This is above Lucky's desk. Knights in Satan's Service.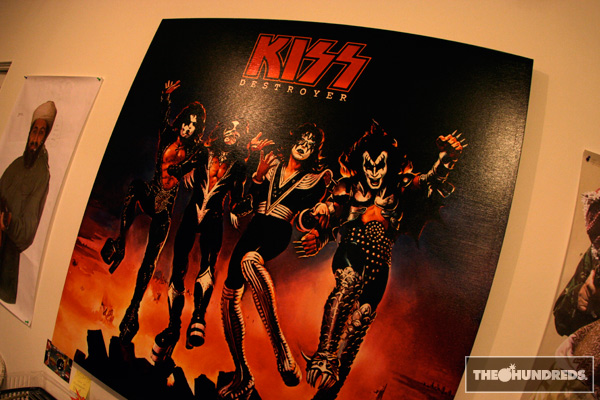 And you may remember this one. Ben adopted one of Tofer's paintings from his recent VIVID solo show. The fisheye lens trips it out even more. Kinda nuts.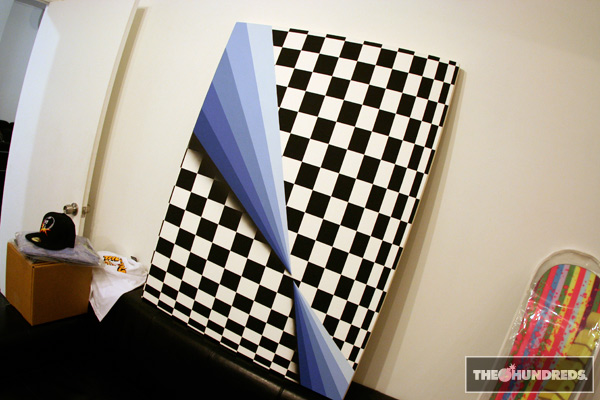 by bobbyhundreds