So let me start this off by saying how much we love Colorado. Aside from touch-n-go on the airport runway, I've actually never stepped foot in Denver and the surrounding counties, but just a few days here have left me wanting more. The people are genuinely friendly, delicious food and thriving culture, and how about the fact that the city's nestled between a 360 degree expanse of snow-capped mountains? It's beautiful out here, and we'll be back soon.
Our last stop in Colorado was Family Affair in downtown Denver, one of our proud The Hundreds authorized stockists in the midwest. This is a certified streetwear boutique, stocking the likes of Benny Gold, Naked & Famous, Diamond, Play Cloths, BBC, and UNDFTD. It's nice to see that real streetwear stores are still alive and kicking!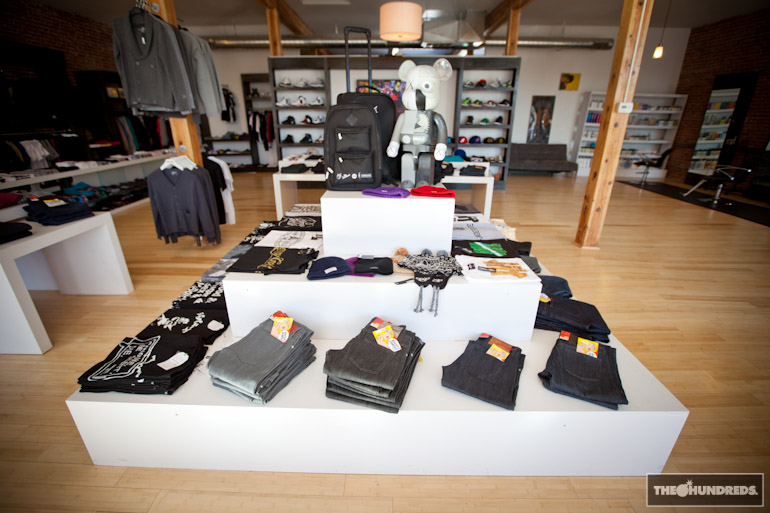 I'm not sure why this shot came out so blurry, but let's just call it artsy for the time being. Family Affair is actually split between streetwear goods and a barber/styling shop. The idea here is that instead of treating yourself to a new outfit and getting lined up elsewhere, why not do it all in one place?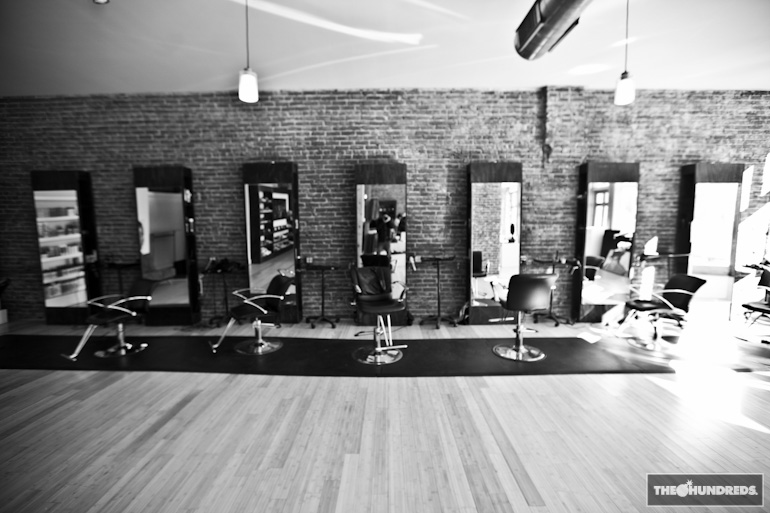 Jason works hard at running things here at Family Affair. We split a couple beers and talked about our parents' expectations of us as far as careers go. Instead of following a more secure, set path in life, he chose to pursue his dreams and open his own stores. And that sense of accomplishment and self-fulfillment are priceless.. more than any paycheck can provide. Agree?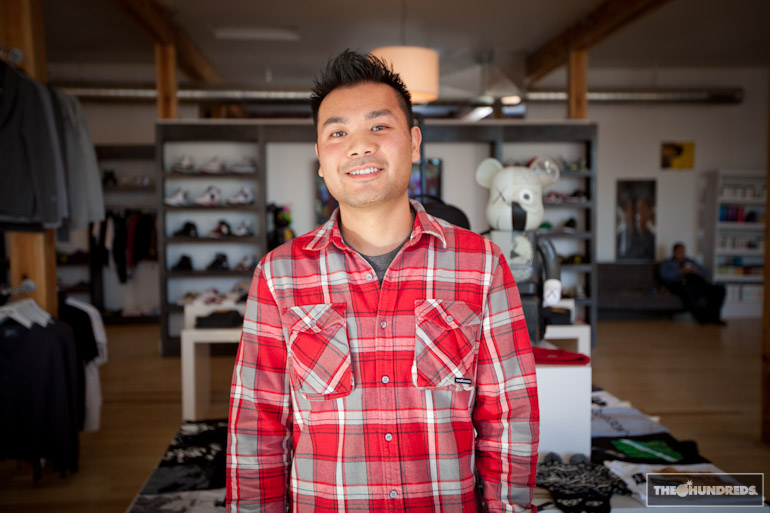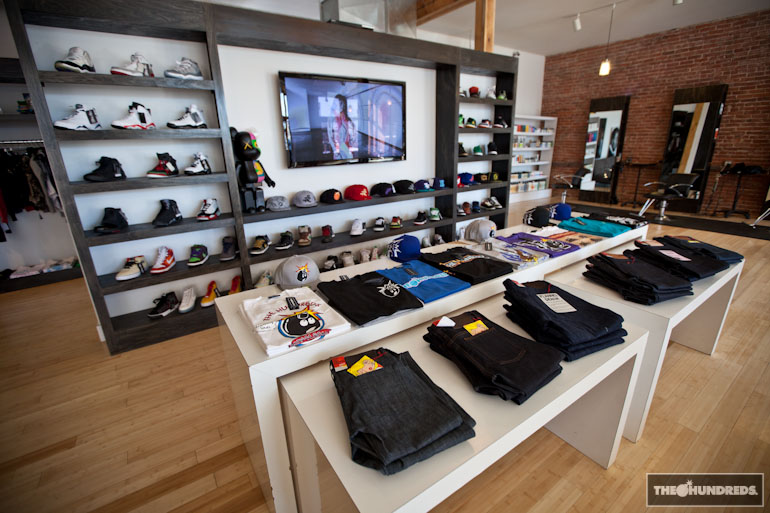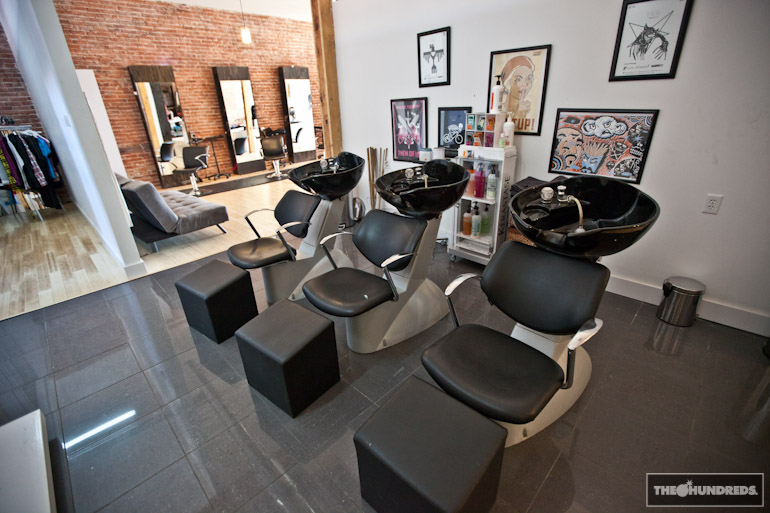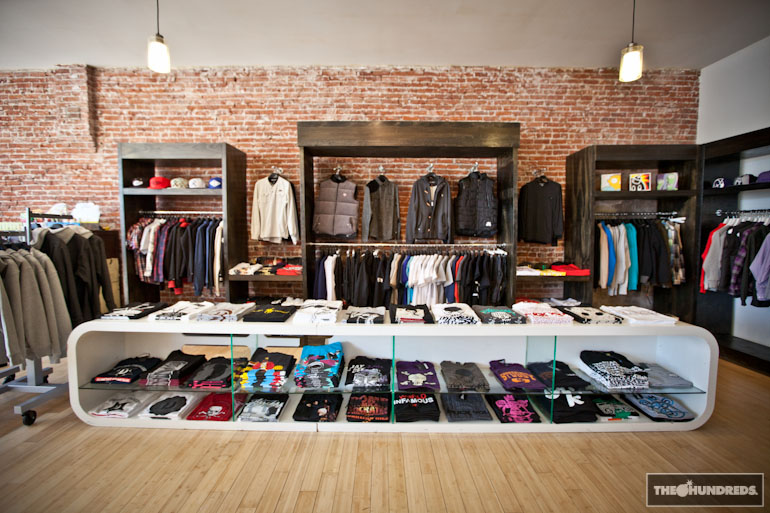 I was playing with Jason's crazy 10mm death lens, and practiced on Scotty iLL. Minus some Timbs, he looks yanked straight out of a mid-90s East Coast rap crew.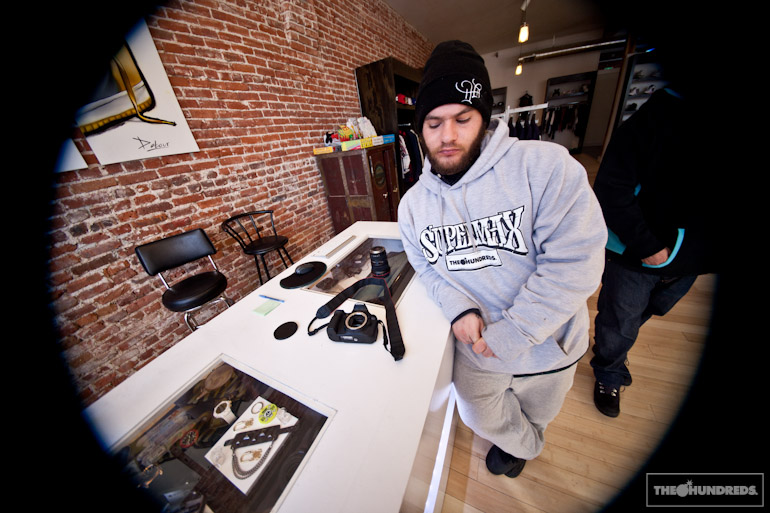 Oh wait, there was one more spot we hit before jetting out of Denver. Sushi Sasa on 15th St.
I always get a little wary of eating sushi when we're thousands of miles away from the ocean (how fresh can it be??) – especially when we're smack dab in the middle of the country… but Sasa eased my fears. I'm telling you, Denver's waaay slept-on… Nothing but good times.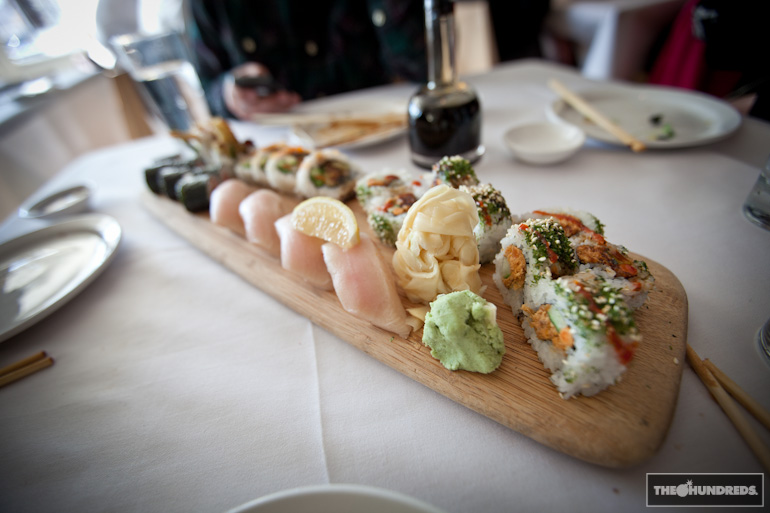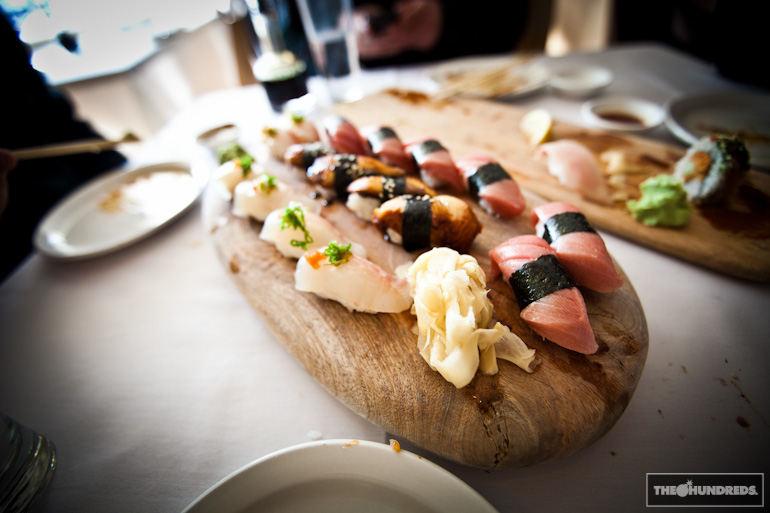 by bobbyhundreds