Oahu is the more populated of the Hawaiian islands.. Honolulu itself is just like any other big city, except framed with tropical scenery and crystal clear water. Oahu's also known for the eats.. it's not about lavish restaurants (although it has that too), it's more about the local grabs. Like Waiola.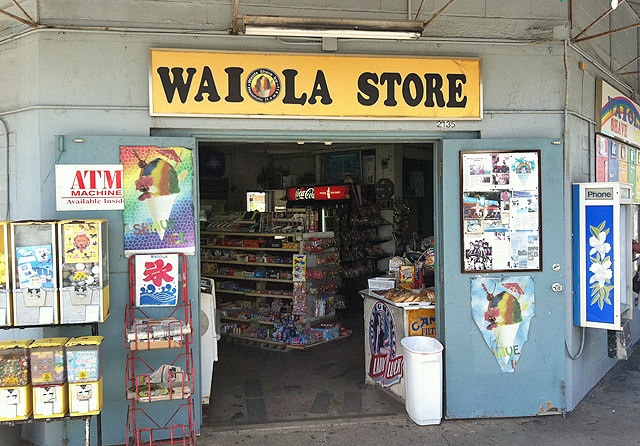 Shave Ice (not "shaved" ice, for whatever reason) is a Hawaiian island staple. Just shaved ice in a cone, painted in rainbow colors by sweet syrup. Waiola's heralded as the original gangsters of the shave ice game. On the door there's a Giant Robot article on Waiola's by Martin, which was the first time I had heard of this place.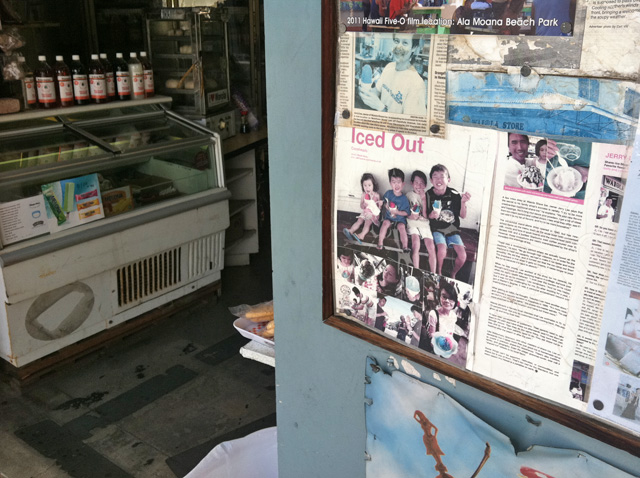 Aside from shave ice, they have other stuff inside the market like shumai dumplings, baos, and some of the better Spamâ"¢ musubis I've had.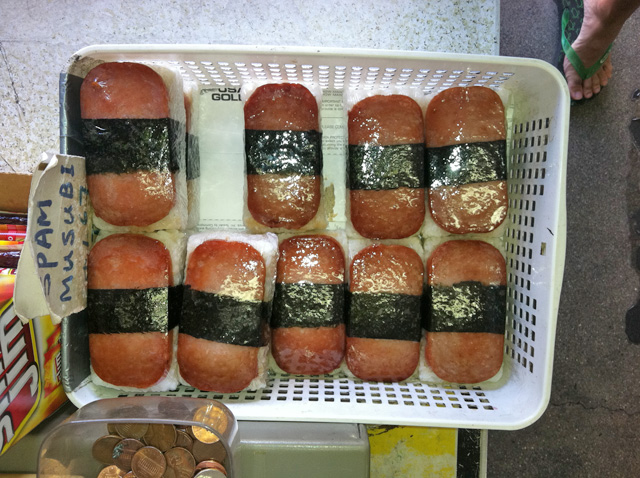 They also go deep with the novelty t-shirts. This one with the penguin characters is a big seller.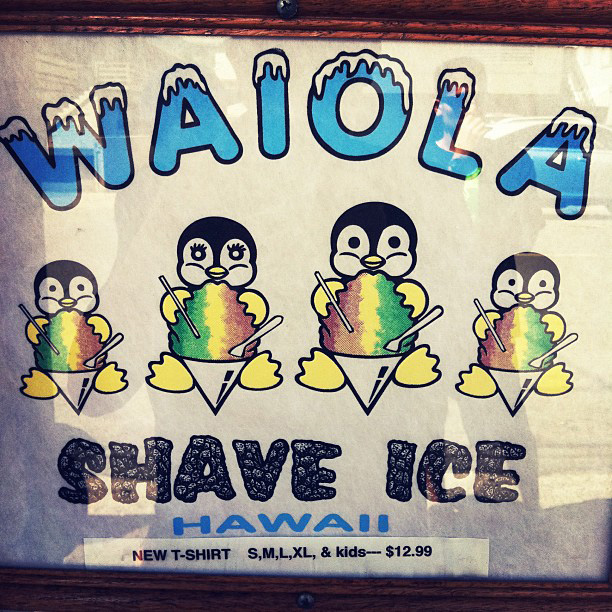 Just like in the picture.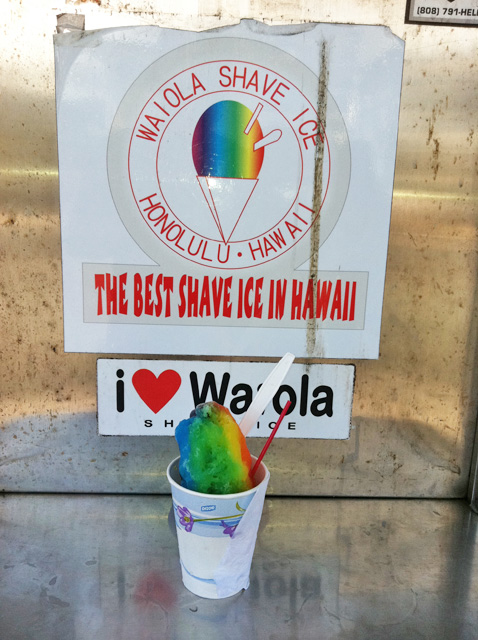 Mitsu-Ken has the worst parking situation (how about NO parking situation), so you need someone to drop you off, circle back around, and pick you up. But it's worth it. Super cheap food but best known for their garlic fried chicken.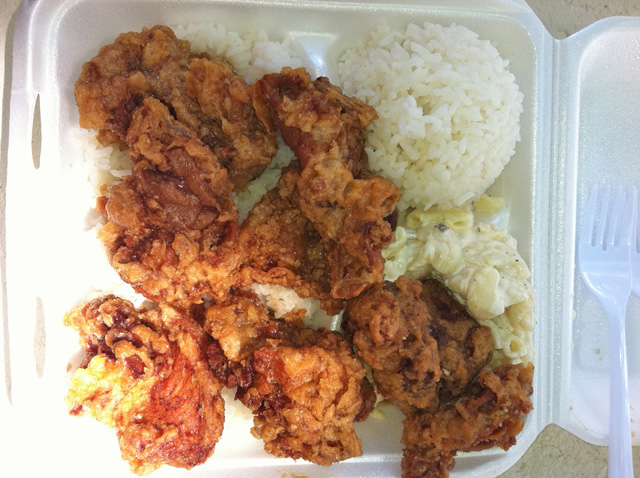 Have you ever had malasadas?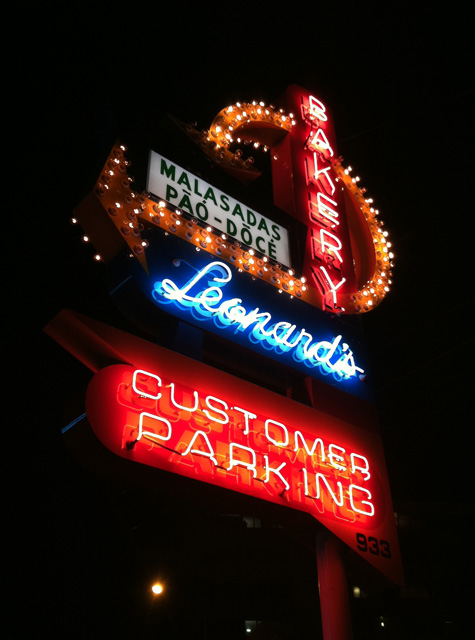 This is the famous Leonard's Bakery, that's been churning out the Portuguese treats since 1952.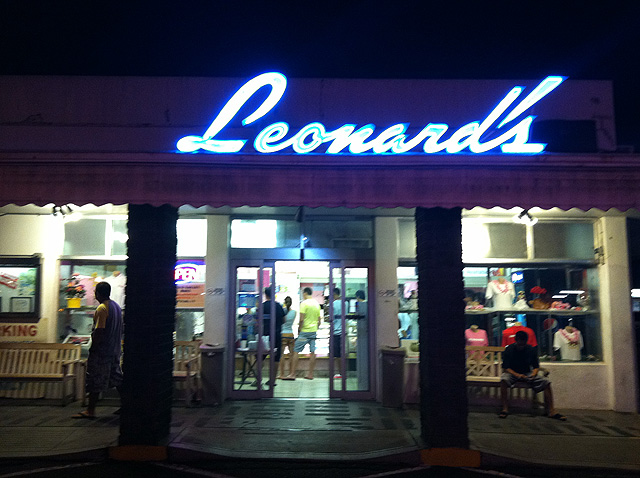 Malasadas are like donuts without the hole, but Leonard's makes them hot and piping fresh, fluffy, super light and kinda doughy. They also snow sugar and/or cinnamon all over the box. Plus, Leonard's has cool t-shirt characters: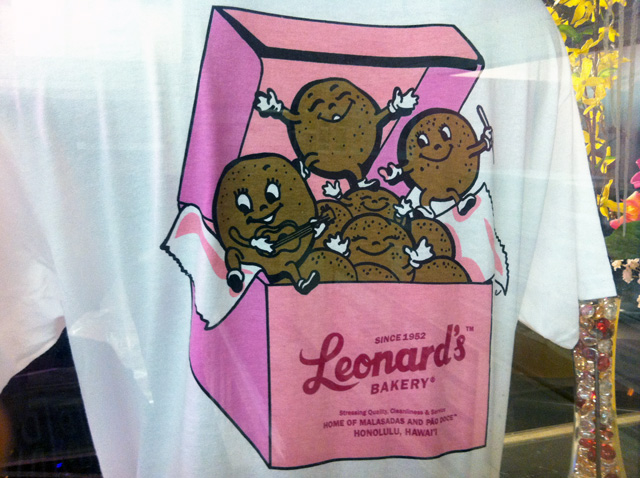 The packaging is classic.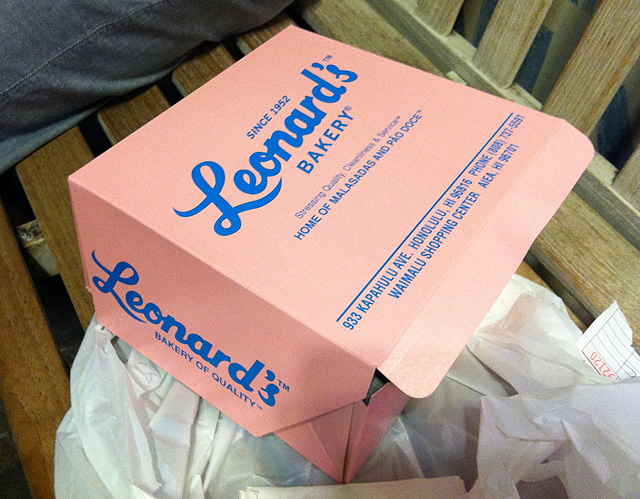 But what's inside is even better.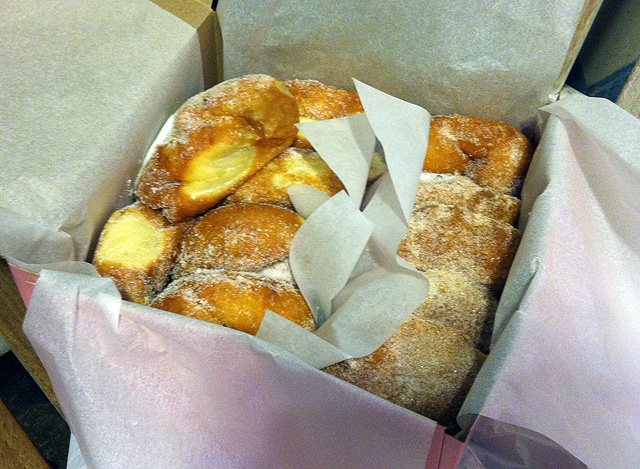 by bobbyhundreds