Spring cleaning continues, as Glad-bags of old t-shirts are making their way to my local Goodwill. As I was dumping out the closet earlier tonight, I unearthed some jersey treasures. Some, over 15 years old.
First up, gotta pay my respects. Vintage UNBROKEN t-shirt from high school. A definite keeper, can't bare to see this go. Especially right in time for the reunion show this May with Swing Kids and Undertow (See you there Jason!).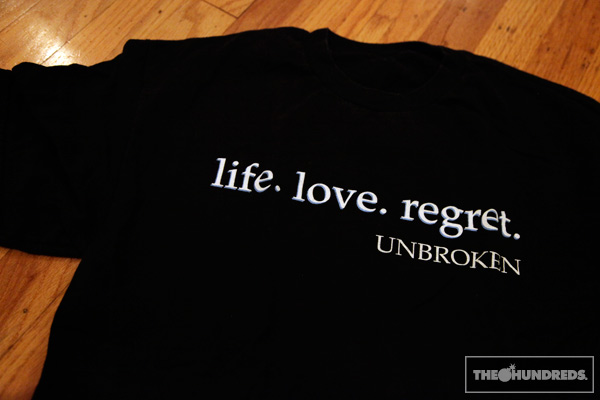 Speaking of old hardcore tees, what about this Indecision shirt from the '98 summer tour? Milhouse was rambunctious.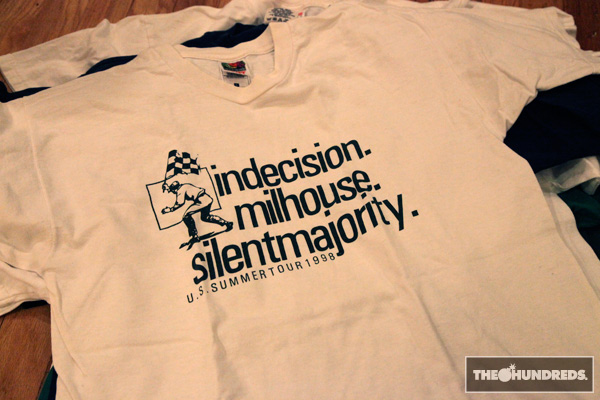 The show was good, but the main reason I threw down $10 (!!!) for the merch was because one of my favorite graffiti artists at the time had contributed the back graphic. Giant One. AKA Mike Giant.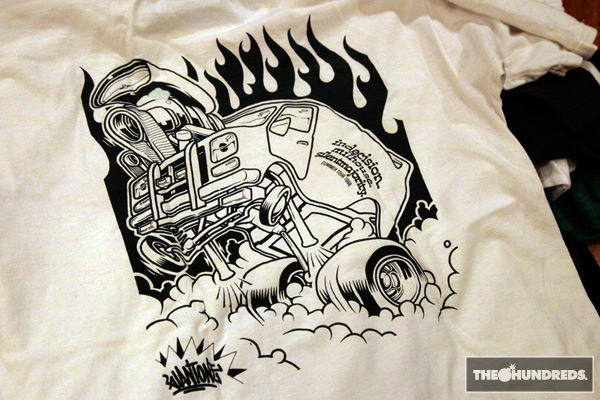 This is from the 10th grade and I loved the Fila rip. At the time, skateboarding was near-defunct, and most non-skaters had never heard of Etnies. "What's Ernies?"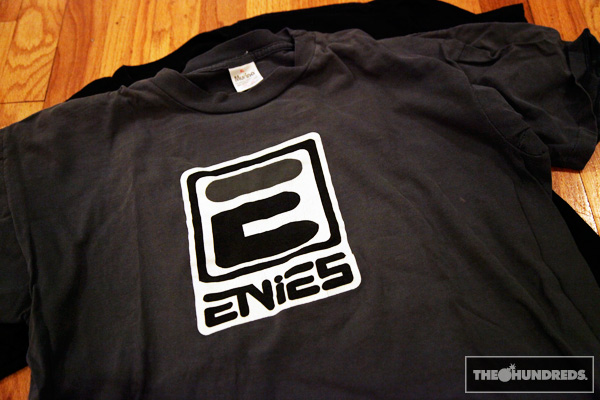 One of the best Supreme t-shirts from the glory days. Had to be right around the turn of the millenium..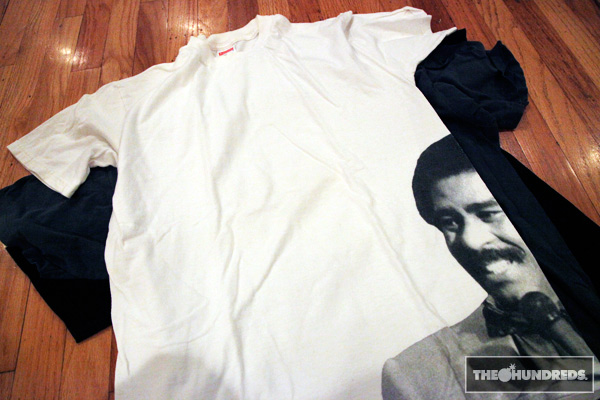 Maybe the very first Stussy x HUF collab? Not sure. Simplicity is key.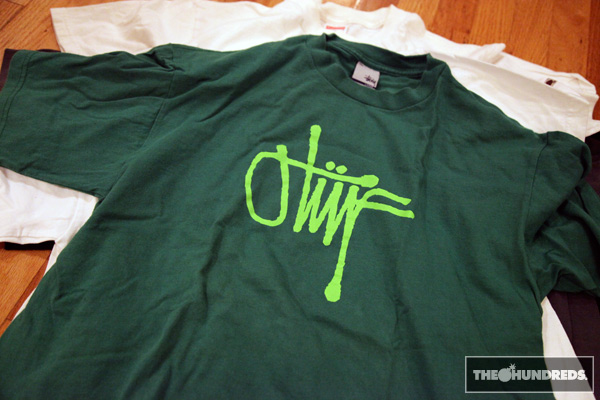 Speaking of faves, here'sone of my favorite The Hundreds t-shirts in almost 6 years of doing this. CANS. Since then, I've seen at least 4 other brands/artists/designers do the same flip, but it's all good. Wasn't that original to begin with.. in fact, it was painfully obvious to me when I first drew it up.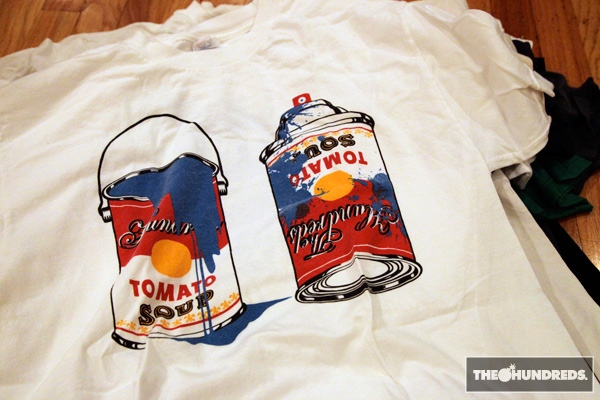 This is one of our first 5 graphics. I believe it was called OE. You're not looking at much, just some Old English type and a stroke. Which is why I can't hate on all the newjacks who're starting their own lines with (what appears to many as) poorly designed t-shirts. Let 'em hate, kid. Keep on keepin' on.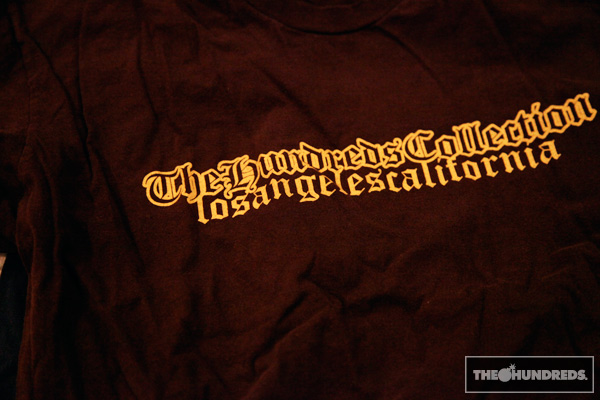 Here's an early graphic that never saw daylight. Perhaps you can see why.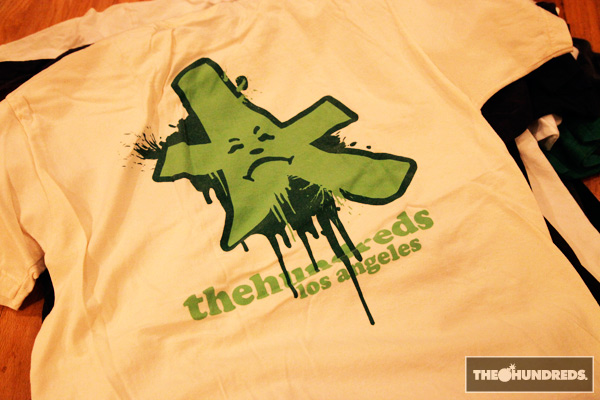 Puffy AmiYumi x Bape. Yes, I had a thing for A Bathing Ape almost a decade ago. And in many ways, still do.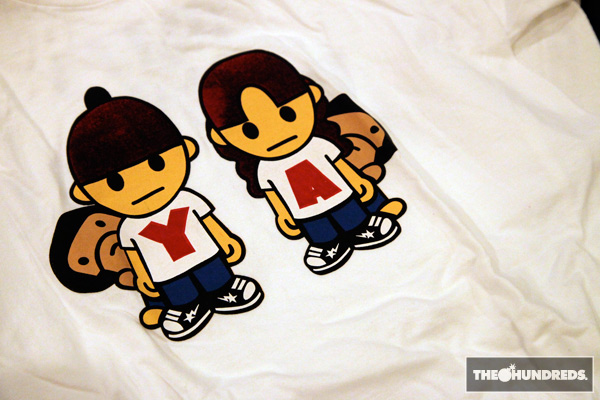 Mighty Healthy x Dave's Quality Meat. MH started up not too long after we did, and I remember when Denis/Ray first hit us up. Ben and I were buggin' on this New York brand that had magically locked down all the best streetwear accounts in the country (at the time, there were about 6 of 'em). We've all come a long way since then.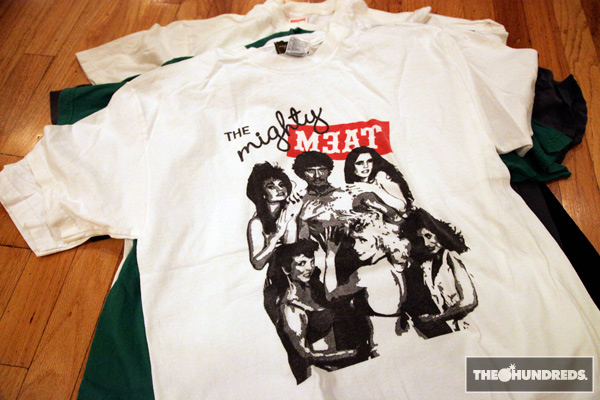 Back to the hardcore tees. One of the greatest punk albums of my generation.. Avail's 4 a.m. Friday. It was a dream come true to work with Tim and the guys a few years ago on our Avail x The Hundreds collaboration. LIVING WAGES NOW!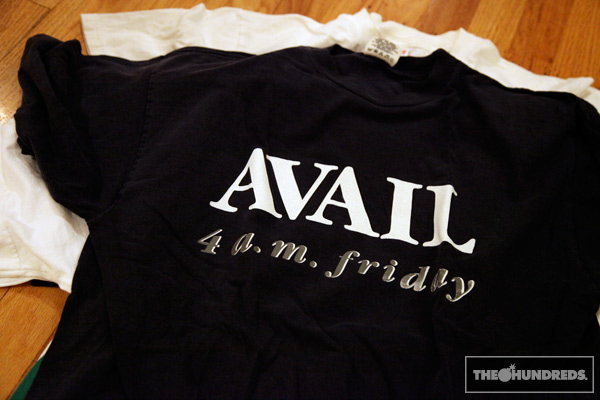 Every few years, I gotta re-up on one of these.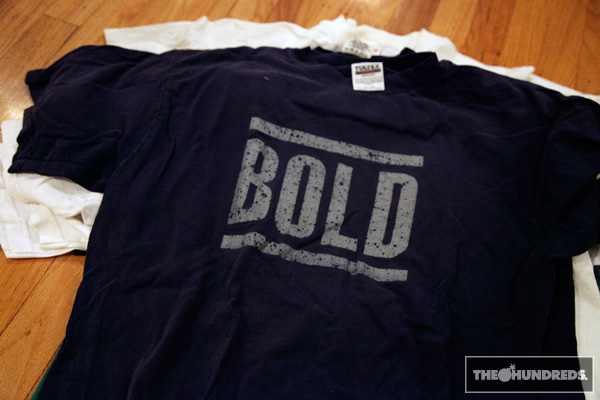 Second-guessing all the Goodwill stuff now.. it's hard saying goodbye to friends.
by bobbyhundreds