I know to most of our readers, there's not much music outside of OF or Mac Miller, but on the outskirts of buzzworthy new artists, the horizon of Lana Del Rey is breaking across the independent music scene. Formerly recording under the name Lizzy Grant, Lana Del Rey is a profound singer-songwriter from New York; a couple of her heart-grasped fans who stood by me at her show at the Troubadour last night called her the second coming of Nancy Sinatra.
Like many of her new adulators, I was first educated on Lana's music through her videos. Friendly and fitting for the Youtube (as opposed to the MTV) generation, her music videos oscillate between montages of found footage and "vintage" film of the singer – her voluminous hair and tantamount lips are just as dramatic and impossible as the cartoonish visuals.
The sultry bombshell is on the fast-track. Virtually unheard of over a year ago, she signed to Interscope in 2011, last month her popular single "Video Games" cameoed on Gossip Girl;and early in the new year, she's keyed up for Saturday Night Live and the late-night talk show circuit. She then continues touring in Europe, but I'd be surprised if she didn't pop up at Coachella. Her performance wasn't perfect, and sure there was a sprinkling of pretense, but she courageously weathered the music industry's fiery glare and drunken admirers between poised sips from a Diet Coke can. Sure, her voice wavered in instances, and she got caught not knowing between songs, but then Lana would flatter and then flatten the crowd – all it really took was a curl of the lips and a snarky remark. The mob was disarmed before she'd let a single note escape.
This girl knows exactly what she's doing.
Sometimes with her back turned, I'd see her clutching her side tightly. It was as if we weren't supposed to see that, because it was the most real and honest part of her performance. And you could witness, by the tension in her fingers and how her immaculate dress wrinkled under the pressure, how bad she really did want this.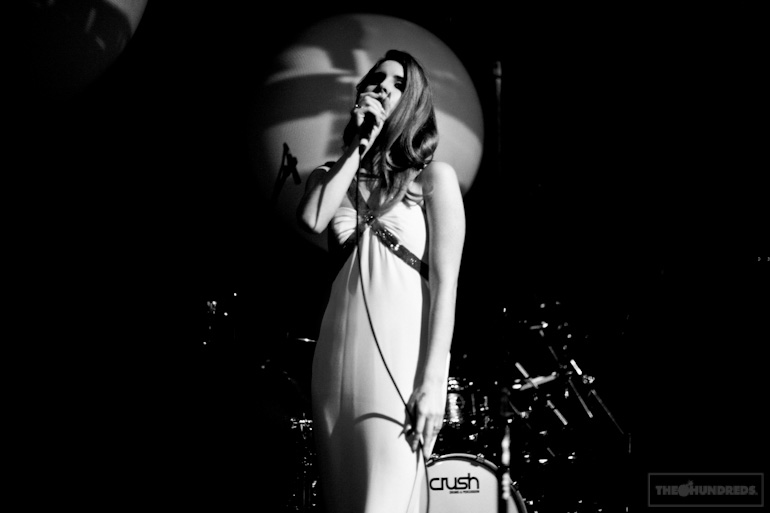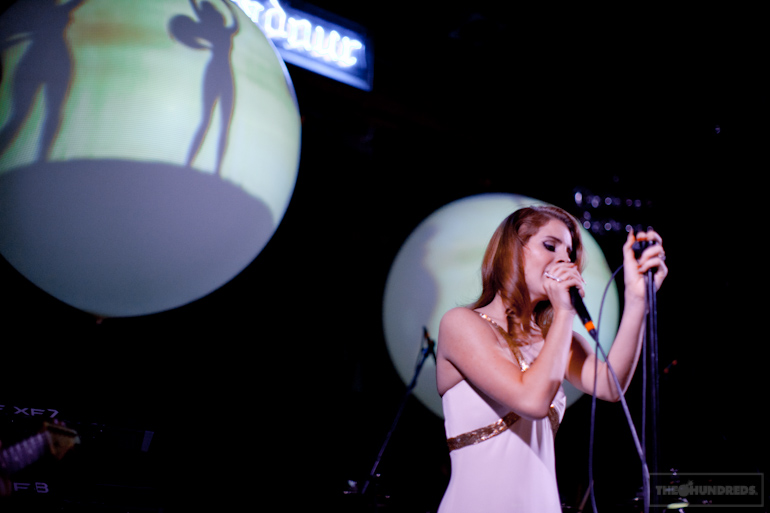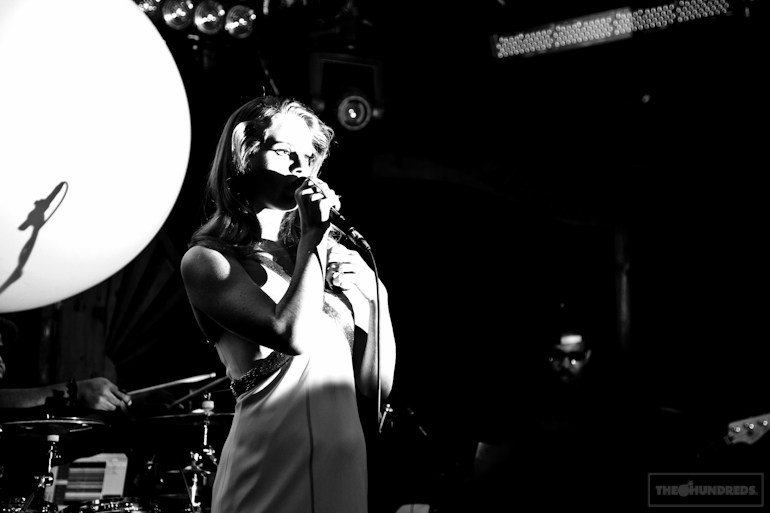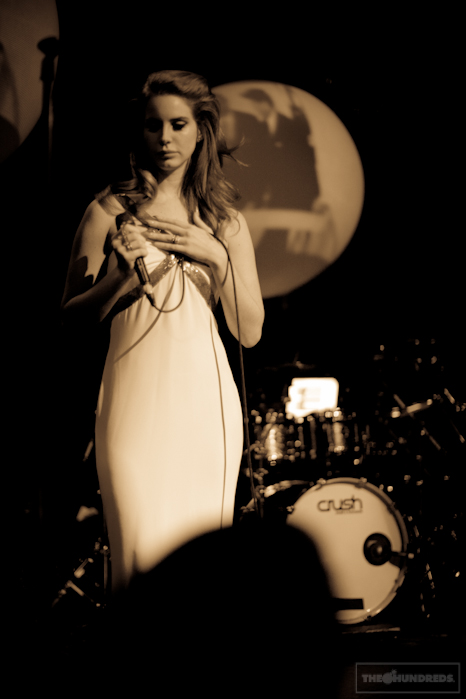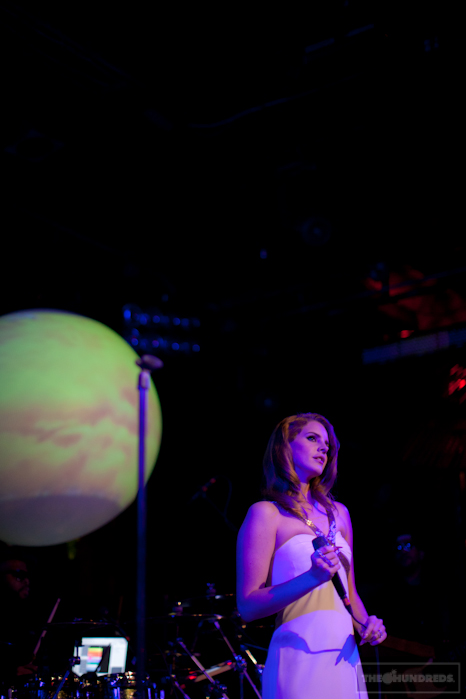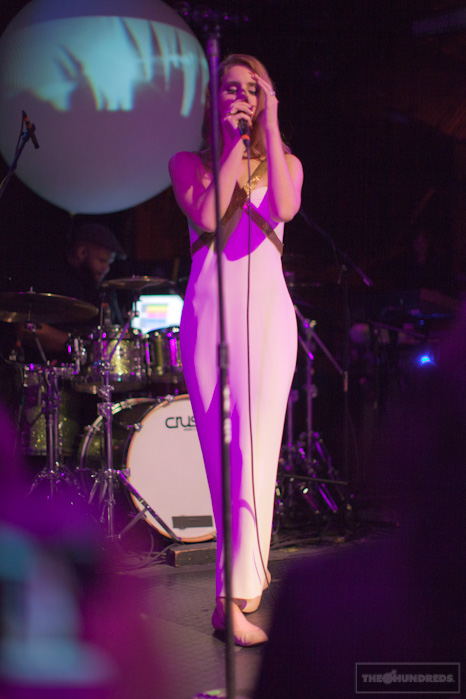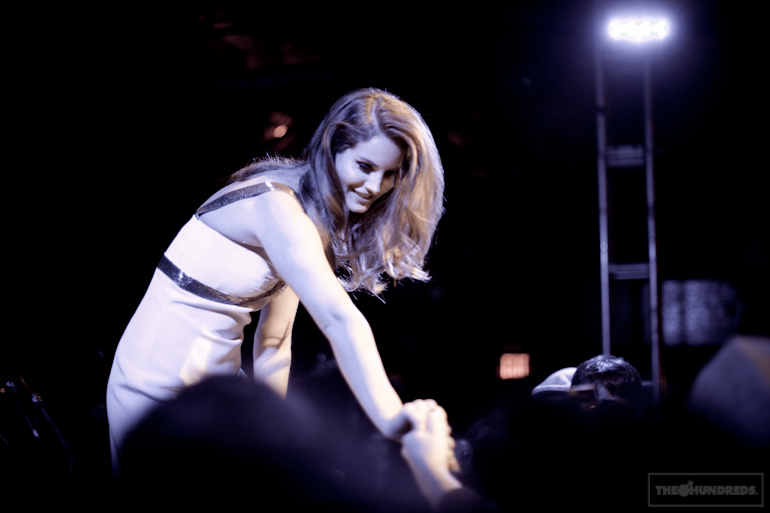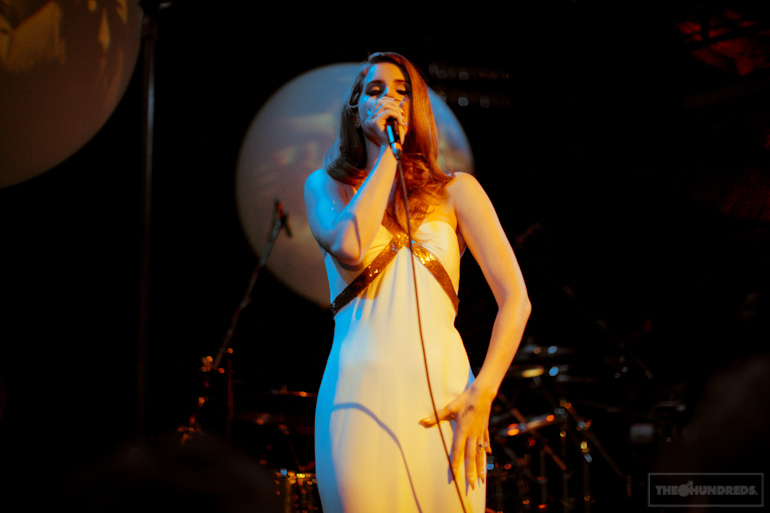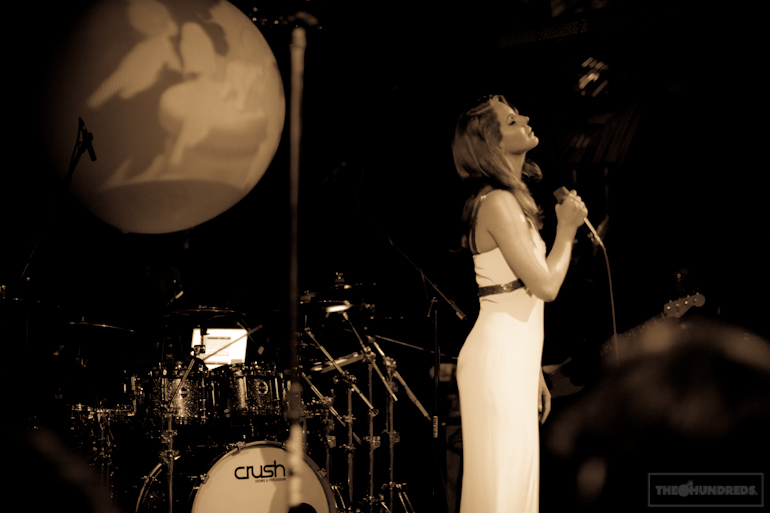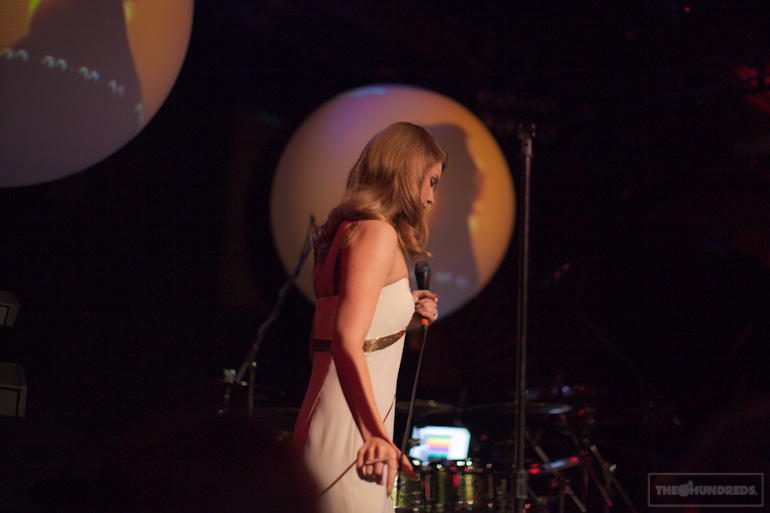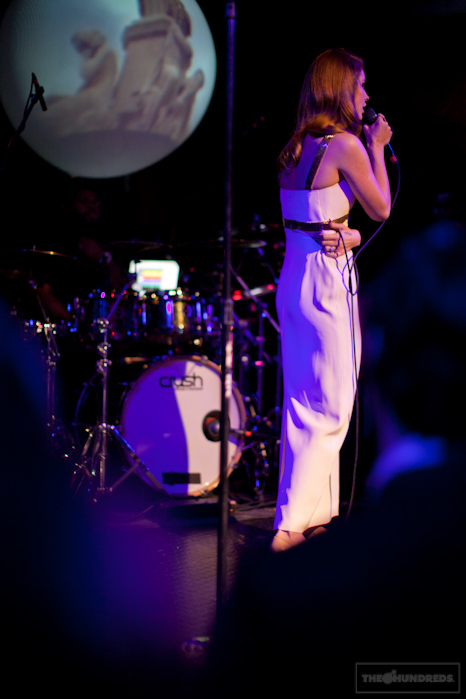 by bobbyhundreds