Say what you want about L.A., but nothing beats coming home to blue skies and big burritos.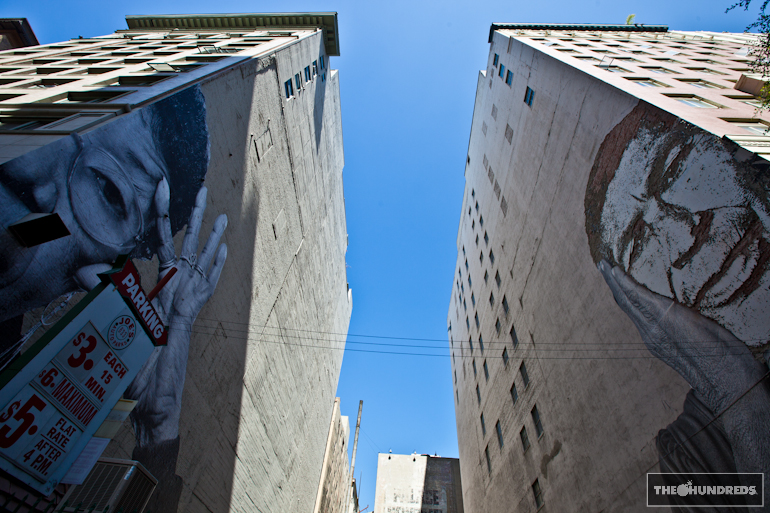 The new season of The Hundreds Eyeware releases this Thursday morning at The Hundreds Los Angeles, The Hundreds San Francisco, and The Hundreds New York. 6 new styles of our popular model, The Phoenix.
Ruby Rose is in town from Australia for a few days and stopped by The Hundreds HQ with Didier Cohen, the world's most tragically misfigured man. I couldn't have found an uglier pair to model our Amber Tortoise and Flat Black Phoenixes.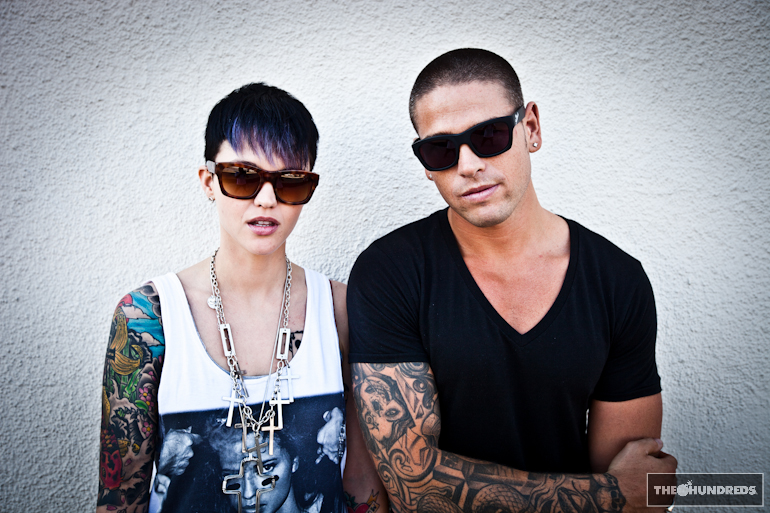 Aaron (Agenda Show) came downtown for lunch but couldn't even make it back up to his office without breaking out the Macbook and iPad and immersing himself into a serious work sesh. Talk about diligence. Somebody take his battery out.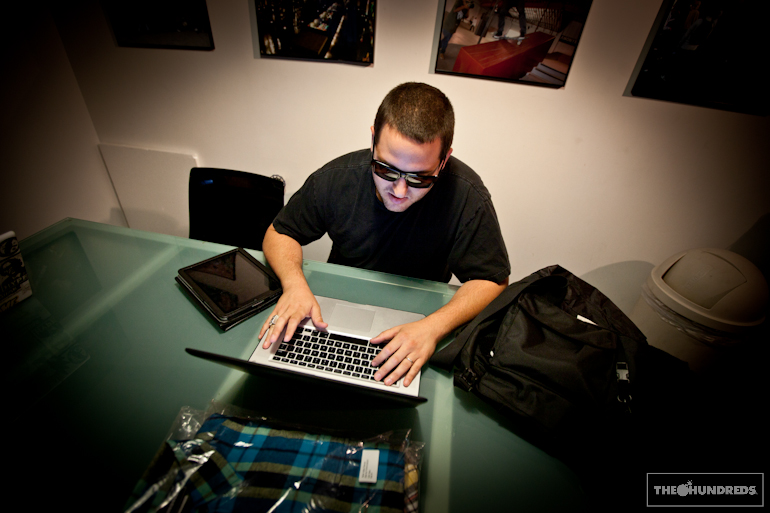 BH and Nipsey Hussle in the building as well. We're working on some fun things, the Marathon continues…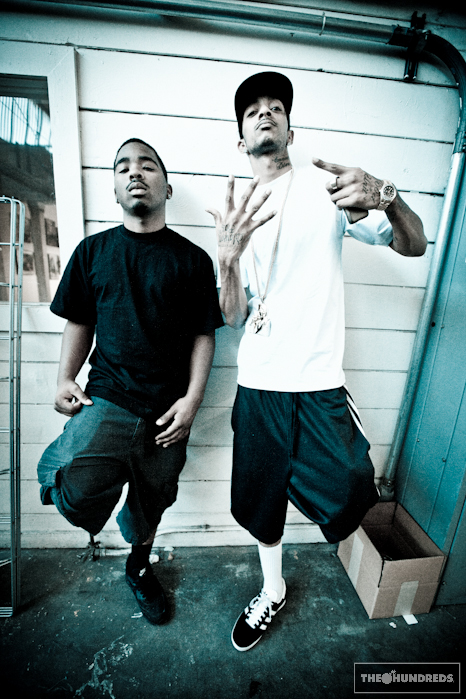 by bobbyhundreds