The real reason I was in Orange County on Sunday night was to visit my friend Chad and shoot his band New Found Glory for their last U.S. tour date in a while. But of course, I grabbed first place at the Being Awesome Olympics and just missed 'em by 2 minutes. So a big hearty shout-out to Honda Center staff for giving me the run-around at the door and being gigantic douchebags! Not only did Kanye write a song for you, but you grabbed 2nd place at the aforementioned Olympics.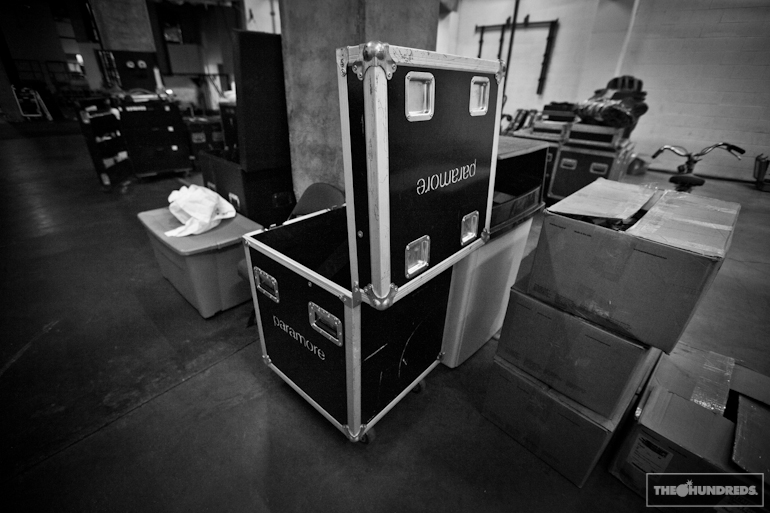 Anyways, not to worry, because I still caught up with Chad (right) backstage and talked about new records he's produced for hardcore bandTERROR and dedicated The Hundreds supporters, A Day to Remember. Chad's a hardcore kid like me, we both grew up in the scene. I guess he did a better job of it, however, considering he's the former singer for Shai Hulud.
Speaking of which, the next generation of hardcore music belongs to Luis on the left there, and his band Alpha and Omega. I'm gonna be shooting them later this week for the next issue of The Hundreds Magazine. They're the first new hardcore band I've really dug into since I was a youth and that means absolutely nothing, considering it's coming from me.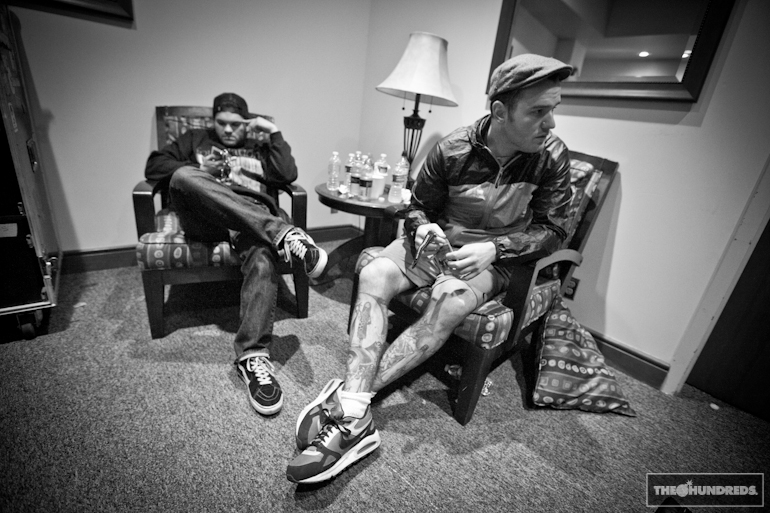 As long as I'm here, I'm gonna go out front and watch the show. Paramore is headlining the night. The band's lead singer Hayley Williams is not only a rising rockstar and responsible for the summer's biggest hit, Airplane, with B.O.B., she's also with Chad. So I guess that kinda zeroes everything out for Hayley.
Juuuuuust kidding Chad.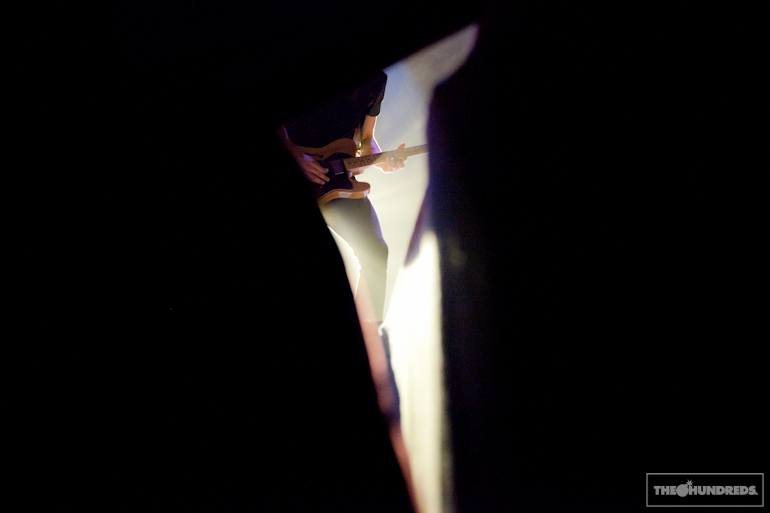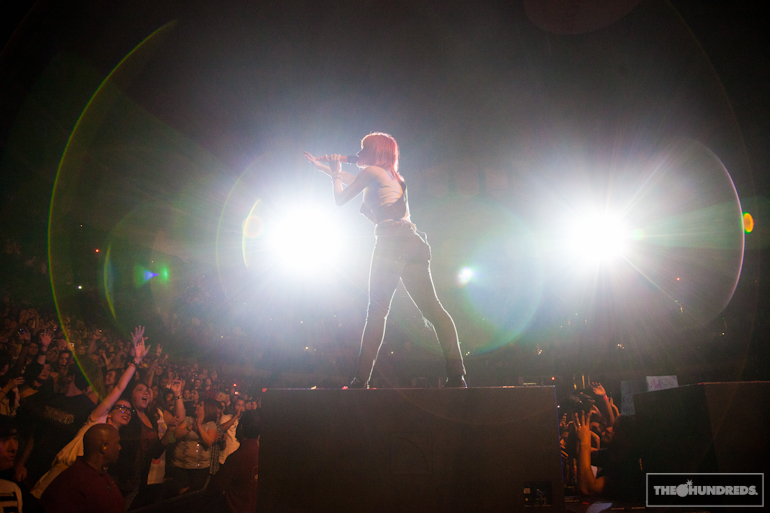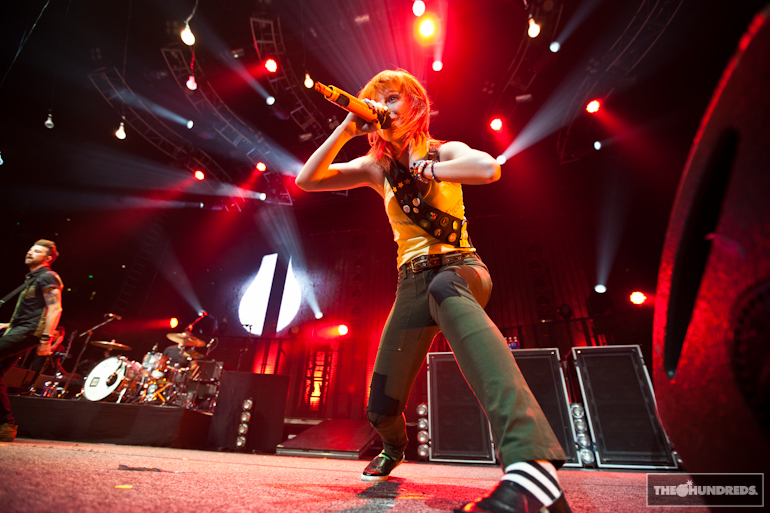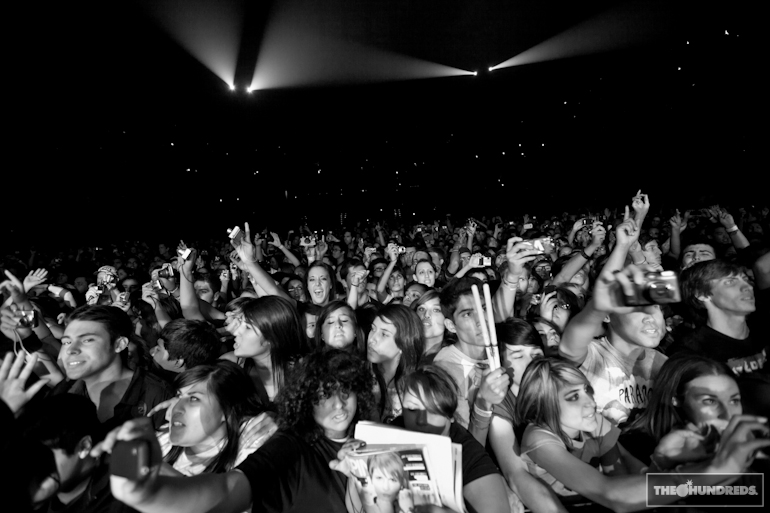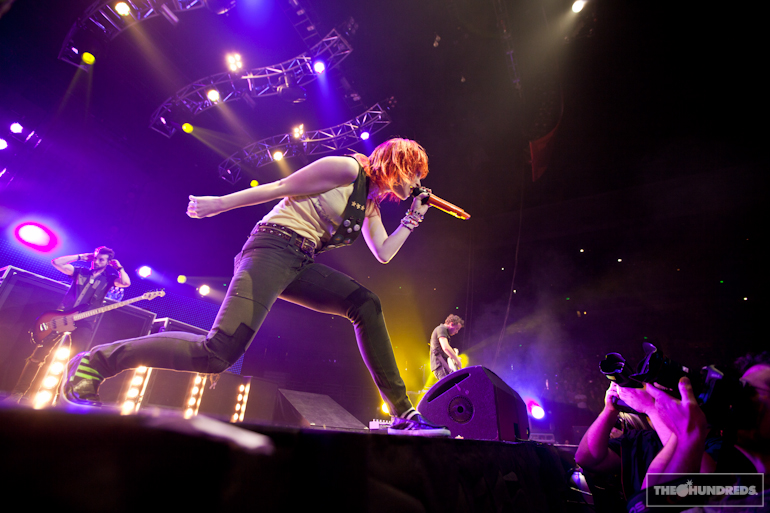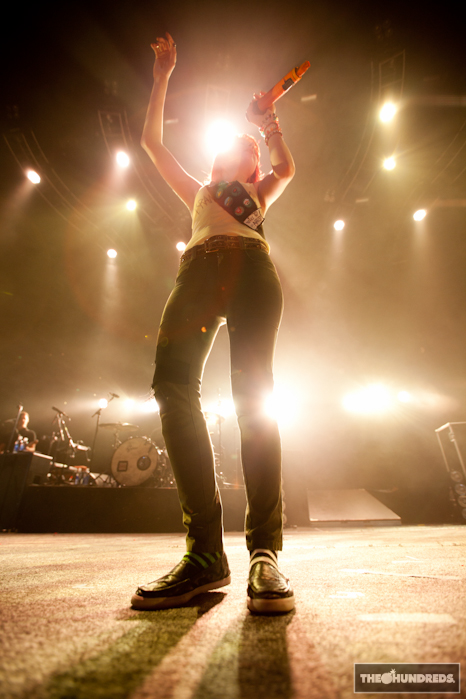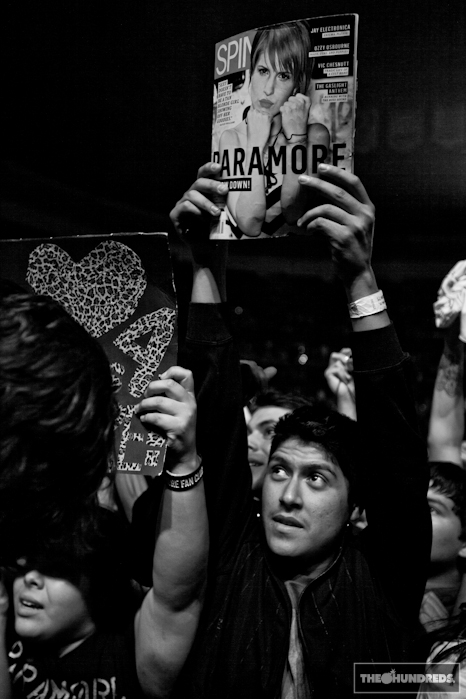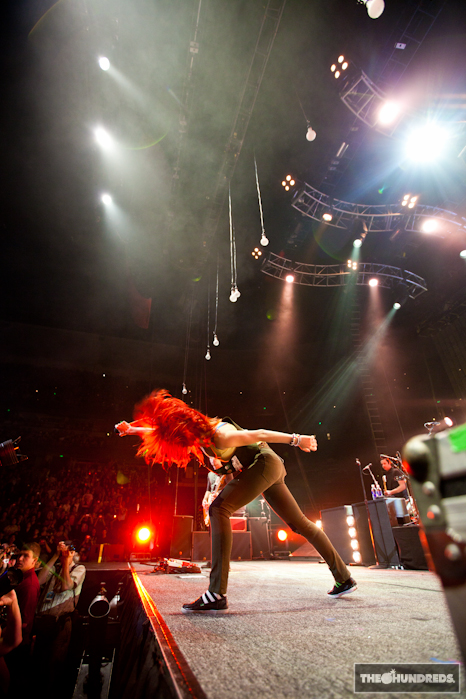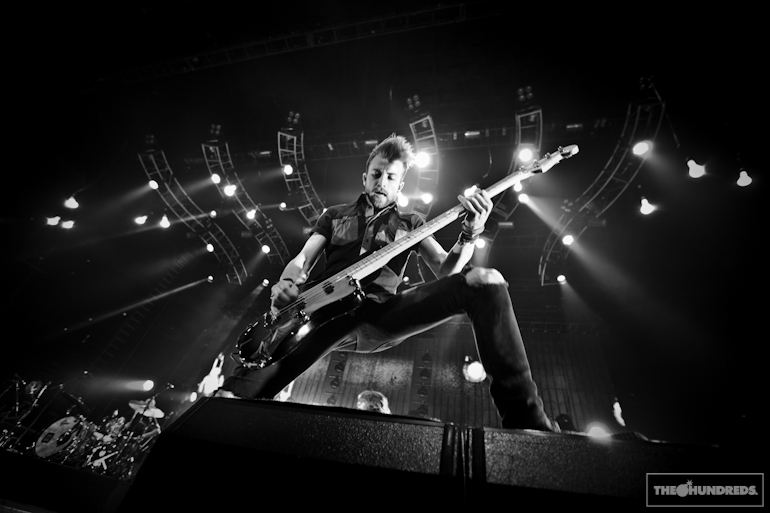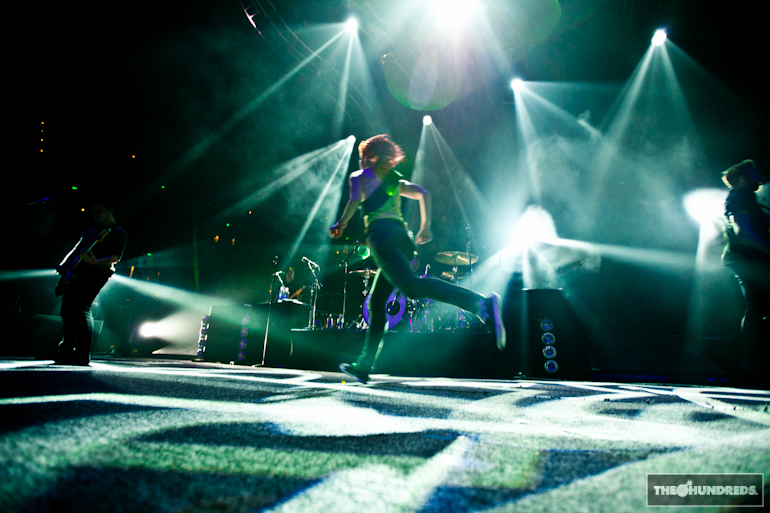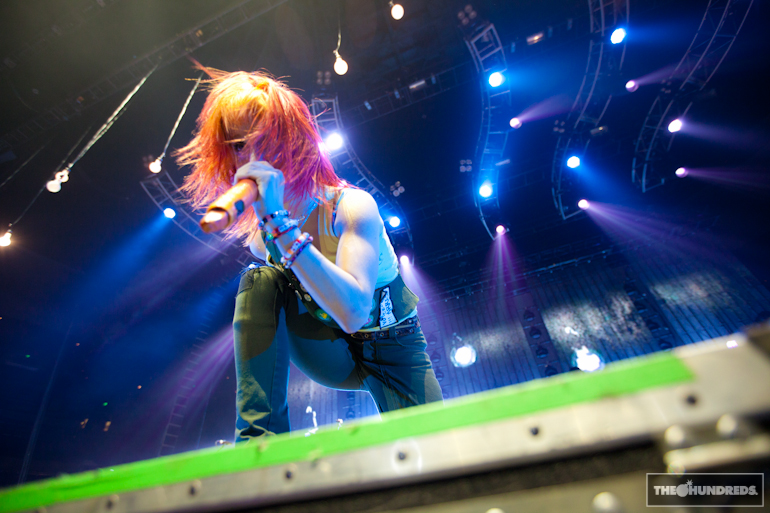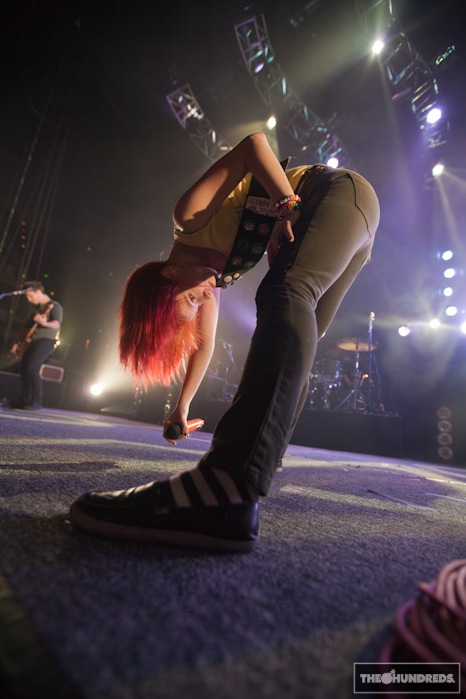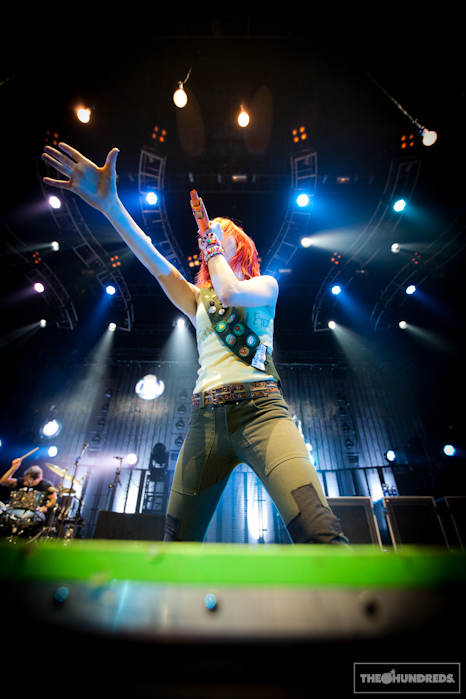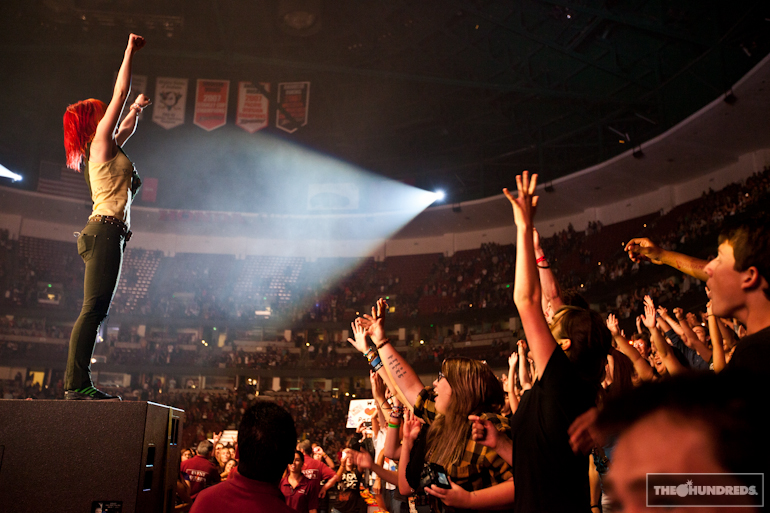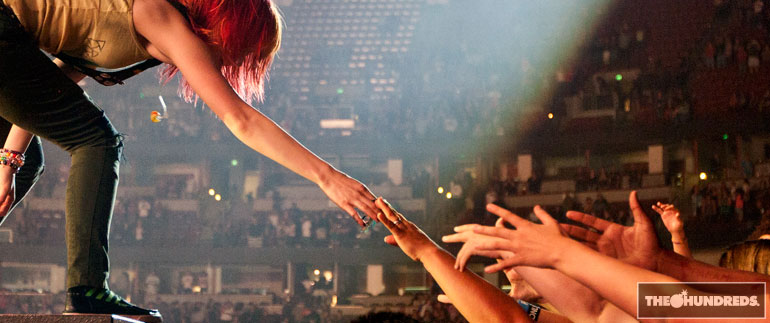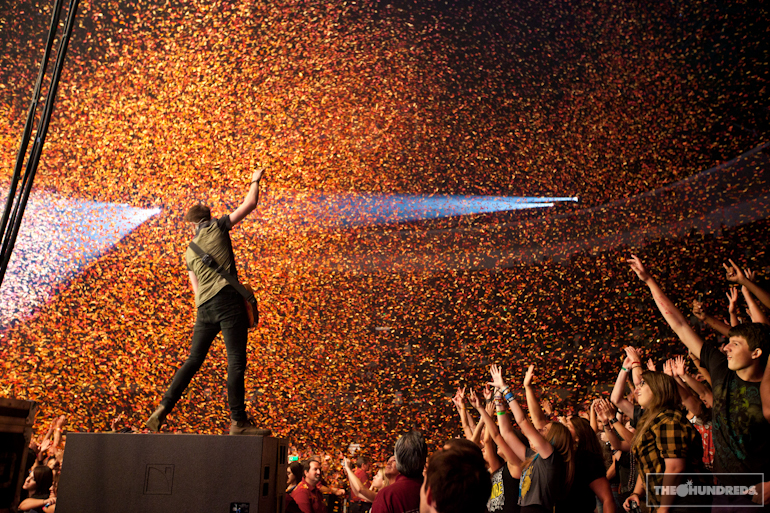 And while we're on the subject of hardcore, although she's a pop vocalist, there's something very reminiscent of old school, jump-kicking, finger-pointing, windmilling hardcore style in Hayley's stage presence. At the least, the punk spirit is obvious. As my friend noted, there's something very Joan Jett about this one.
Hayley literally jumped right offstage and took this shot for the blog. Did you know she reads The Hundreds blog? I really do grab Being Awesome gold.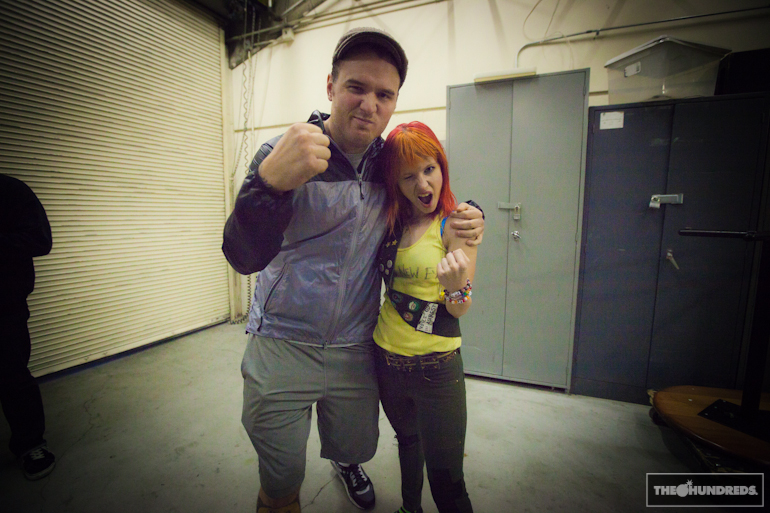 by bobbyhundreds