Deep into downtown L.A.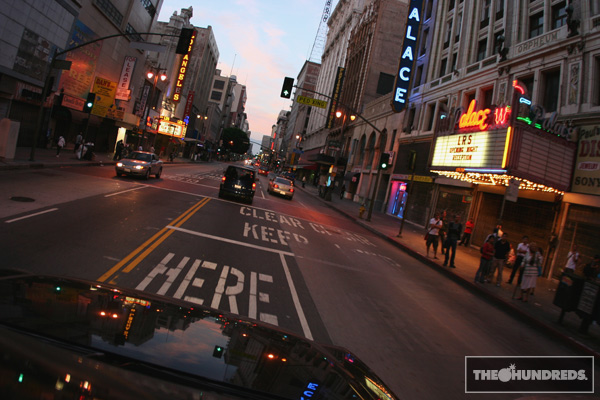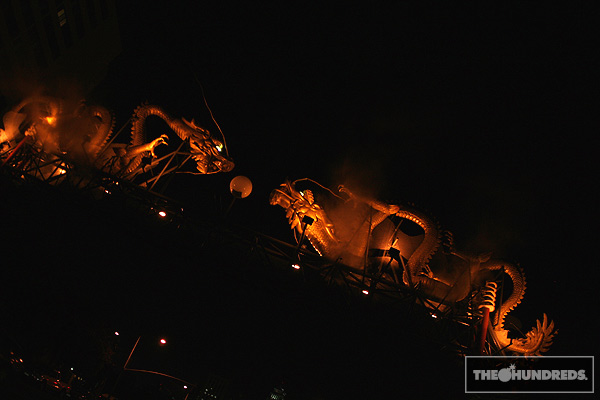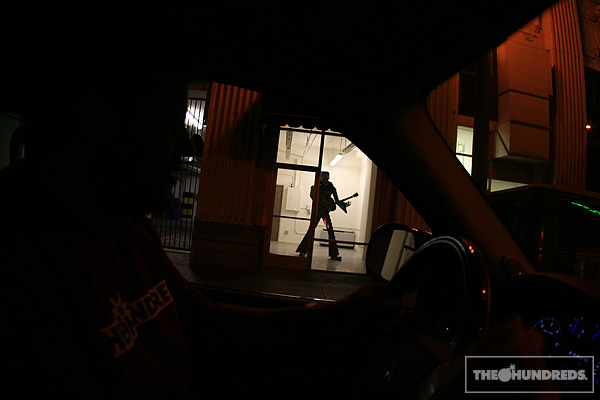 Tonight, we headed over to the Righteous Kill space next door to the Last Laugh and Upper Playground shops on the corner of 6th and Los Angeles St.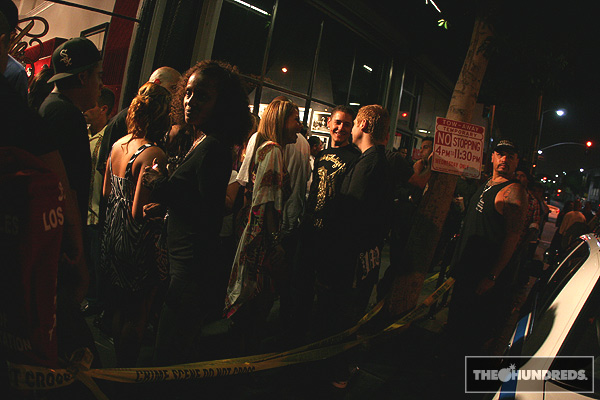 This was a VIP tribute event honoring film legends Al Pacino and Robert DeNiro in anticipation for their upcoming film together, Righteous Kill. The entire space was decorated with Pacino's and DeNiro's most iconic movie memorabilia, including montages of their historic career scenes as picked by Estevan Oriol and Mr. Cartoon.
Estevan and Toons not only created the movie's poster art, but also handled Righteous Kill's marketing buzz… and by the looks of tonight, I'd say they did a pretty good job of getting the word out to all the right people.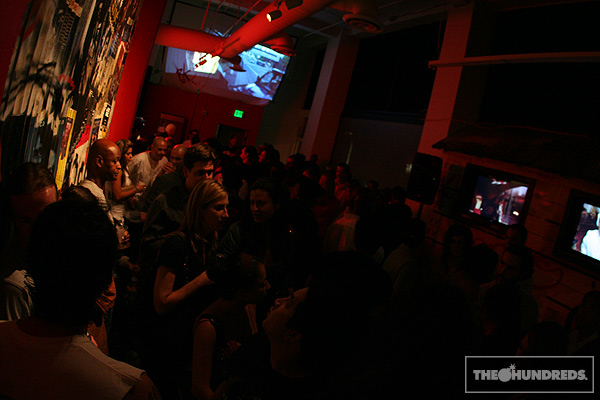 A few doors down at the Upper Playground store and gallery, Munk One was previewing some of his newest art. His show officially opens tomorrow. Good dude, great artist.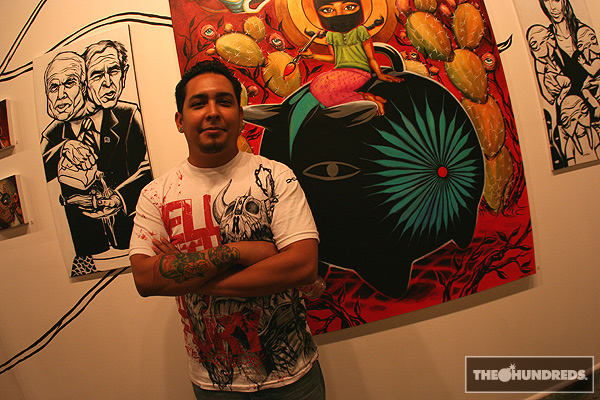 Not quite sure how that got out here..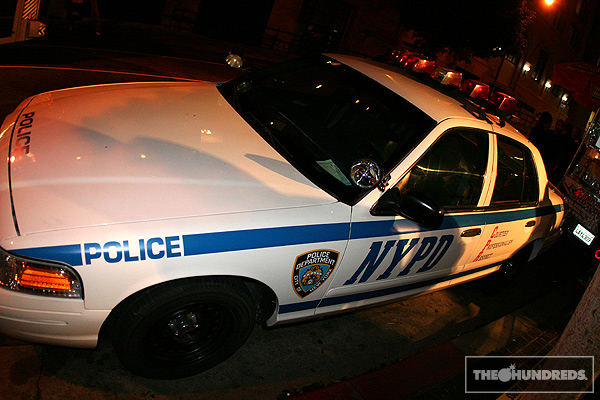 Paul told me this guy was on that reality show, Project Runway. That's cool.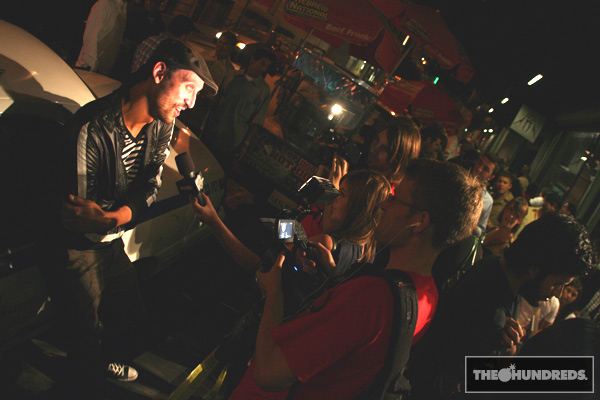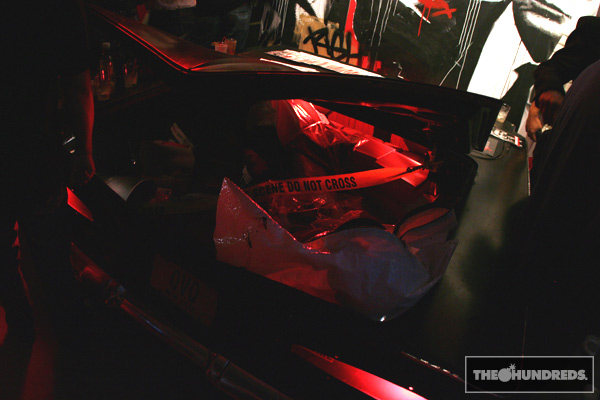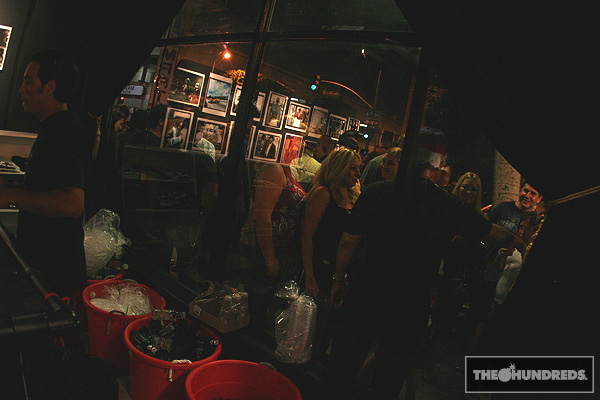 The Righteous Kill Space is open for the next month, Tuesday – Saturday, noon – 8pm at 131 East 6th Street.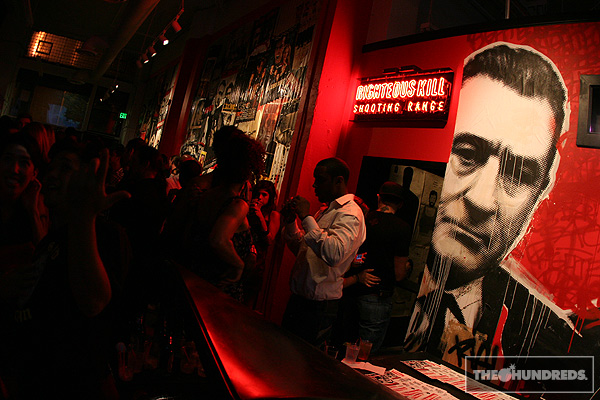 by bobbyhundreds