Gio nods approvingly as Jacob (Shalom) moves in to purple nurple Cody(GrnAppleTree).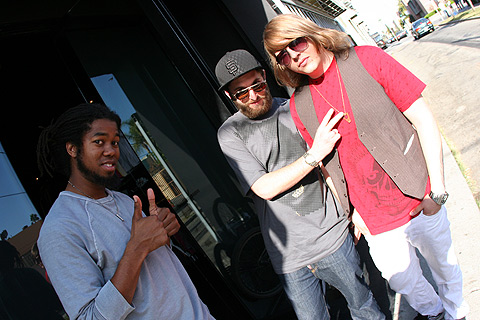 And buying this shirt supports getting confused stares from 99.999% of the world who have no idea what you're talking about.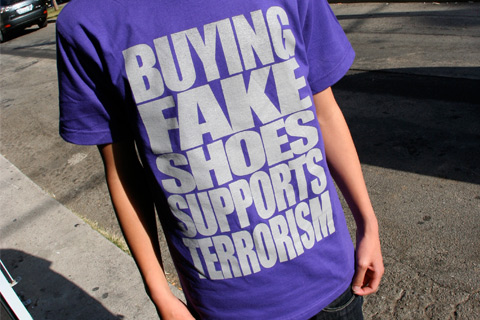 Blackberry? Ha! Naming a personal machine after a fruit?! It'll never work. Next thing you know, they'll be calling computers apples.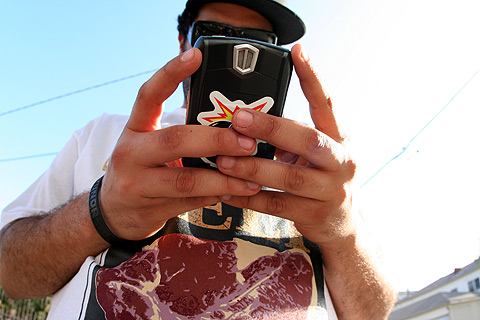 Hopefully you were fortunate enough to make it to the Cool Kids' show tonight at The Standard downtown. If not, you can just add their Myspace. Now, at least you'll have one real friend besides Tom and sWeEt*SiNdY who writes everyday to tell you, "i hate spammers but holy shiznit dawg i just tried one of those ring tone sites advertised everywhere and they really do work!"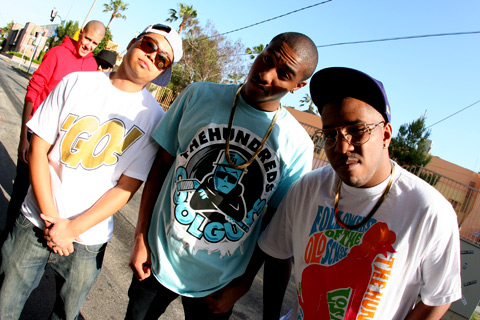 by bobbyhundreds