Descending into New York…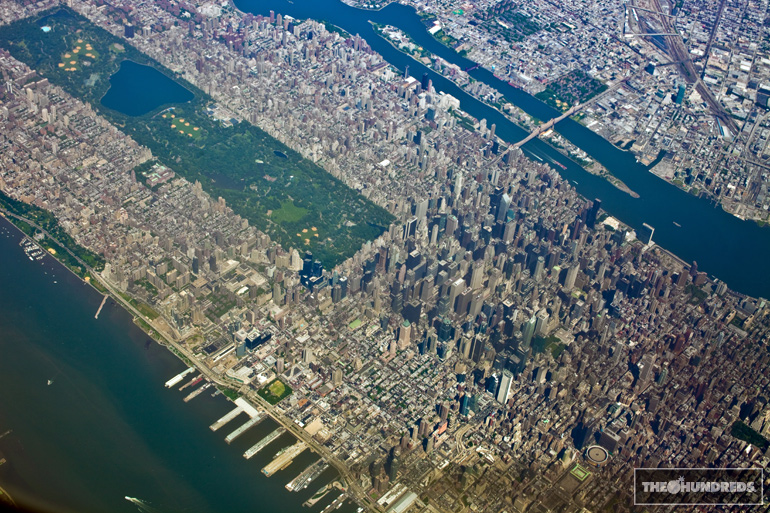 Chace out in front of Prohibit…
It's been a minute. Chad Muska! Plus, the Muska's got some things brewin'… YeaaaahChad.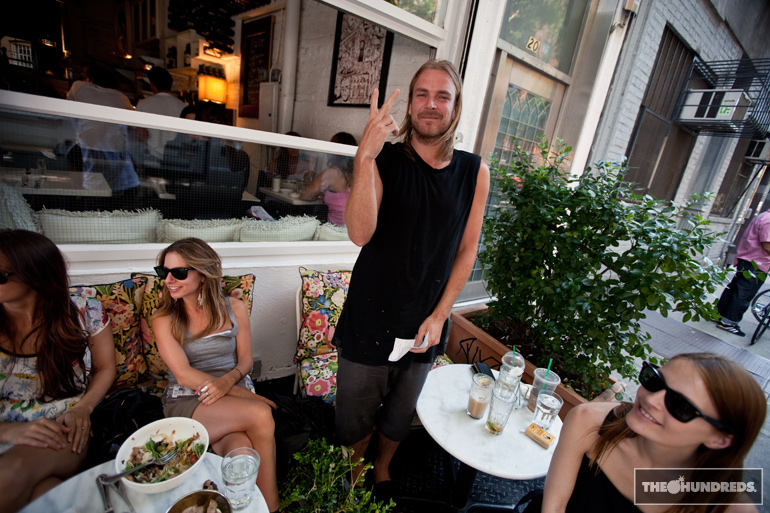 Ryan Egan is visiting from Australia. That's his new mixtape, THE INTERN. Good meeting you Ryan.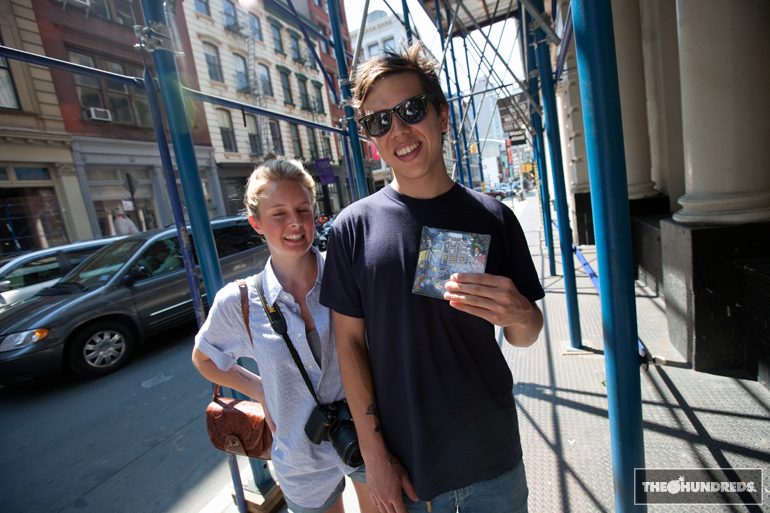 We catch Emeka on Lafayette.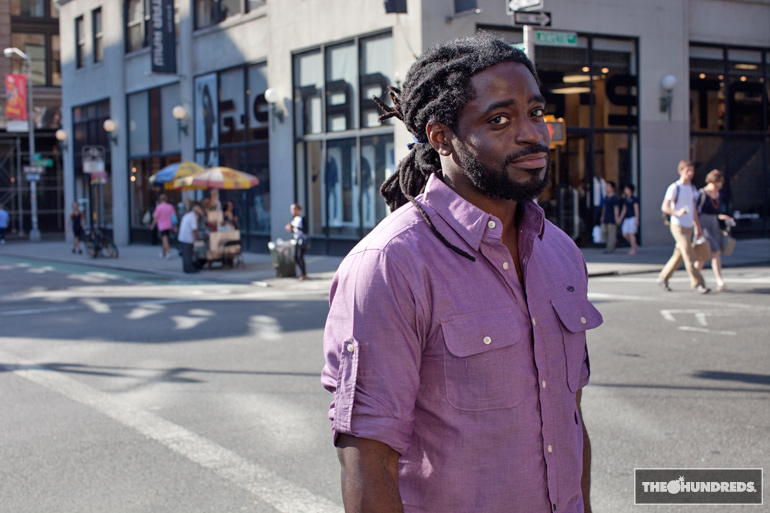 Ben Hundreds and you know Denis and Ray from Mighty Healthy. They meet up with us for some lunch at Parisi's.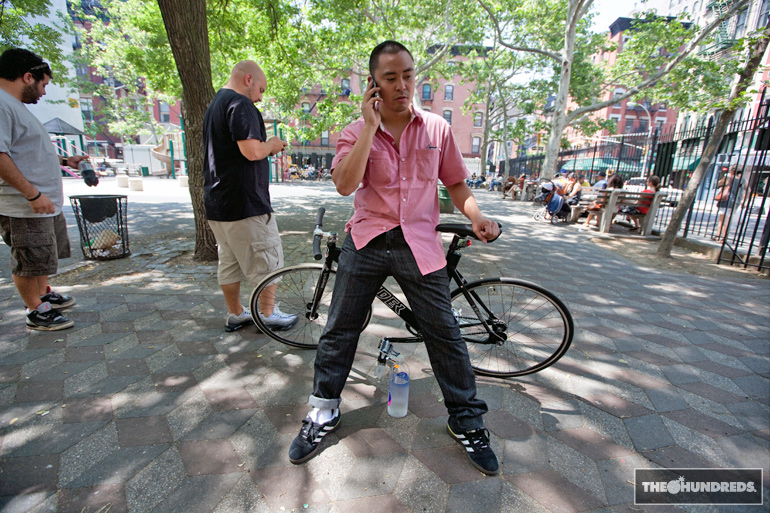 We take our goods around the corner into the park. Look at Denis' sandwich. That's enough to restore 50 Cent.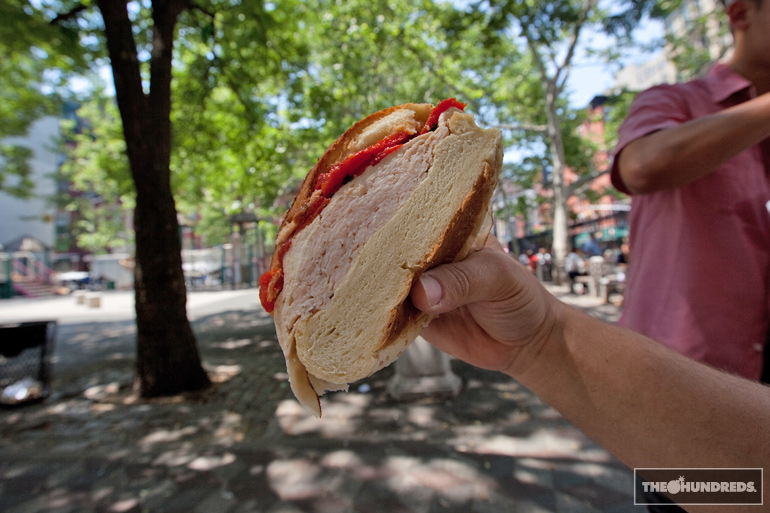 This is my salami sandwich with fresh mozzarella. I almost got into 3 physical fights by claiming it might be the greatest sandwich of all time. But I was ready to defend my outlandish claim. Apologies to Bay Cities.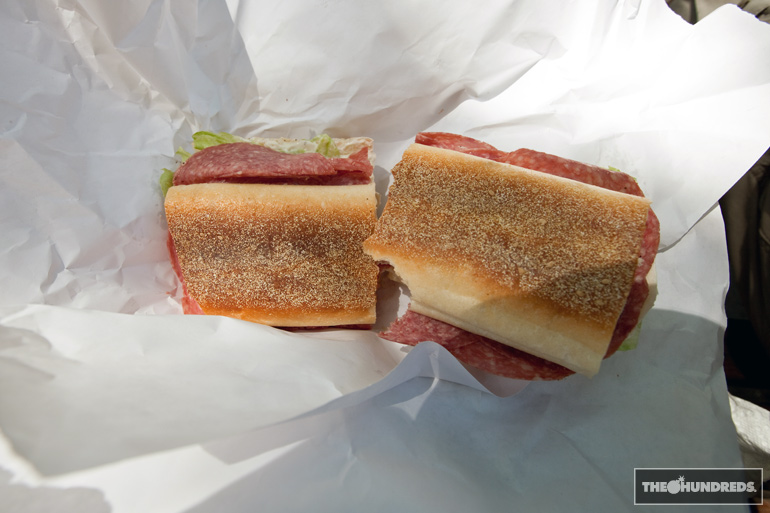 Erika's in town as well, doing much more important things with her life, like being on The Today Show and honoring Michael Douglas. Hanging out with us is not one of those important things, but she acquiesced.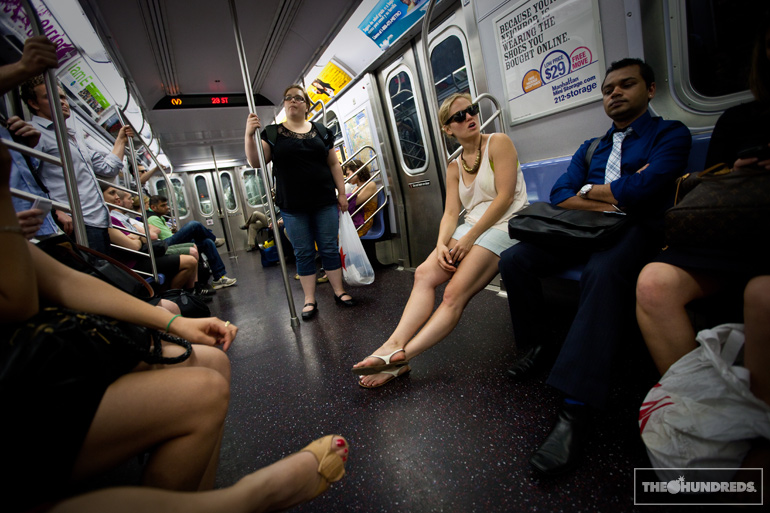 Last night we shut down Epstein's with Dante and Crazy Dave. Today, we make the last hour of the MoMA to catch the Henri Cartier-Bresson exhibition. If you're an avid photographer, a hobbyist, or just a fan, you MUST check out this showing. Cartier-Bresson is one of the cornerstones of modern photography, his work with the handheld camera in the early 1900s rivals the best work with digital cameras in 2010. My favorite are his portraits, especially those of Camus, Capote, Chanel, and Sartre.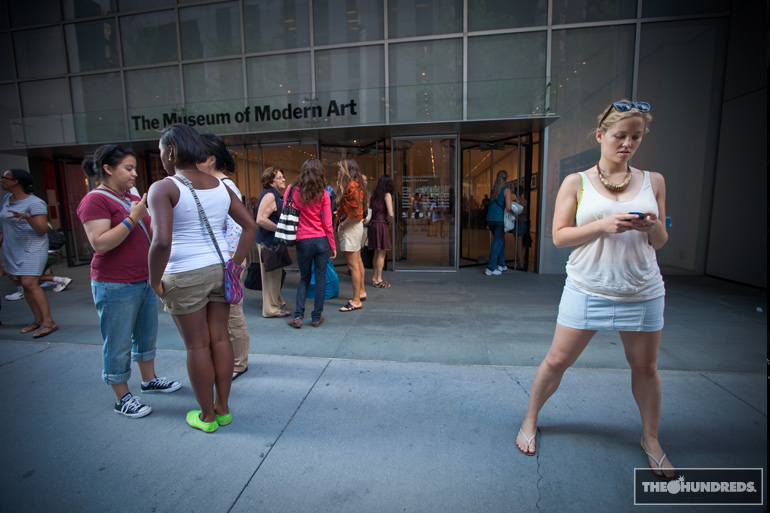 The big draw right now is Marina Abramovic's very controversialThe Artist is Present, which ends in a few days. Frankly, I wasn't that impressed. It's pretty jarring, uncomfortable, lots of performance art that is more about a statement (in my opinion) than substance. Live naked chicks staring at each other in the entryways, and mock-crucified in the nude with gigantic rods inside of them? I mean it's cool and all.. but…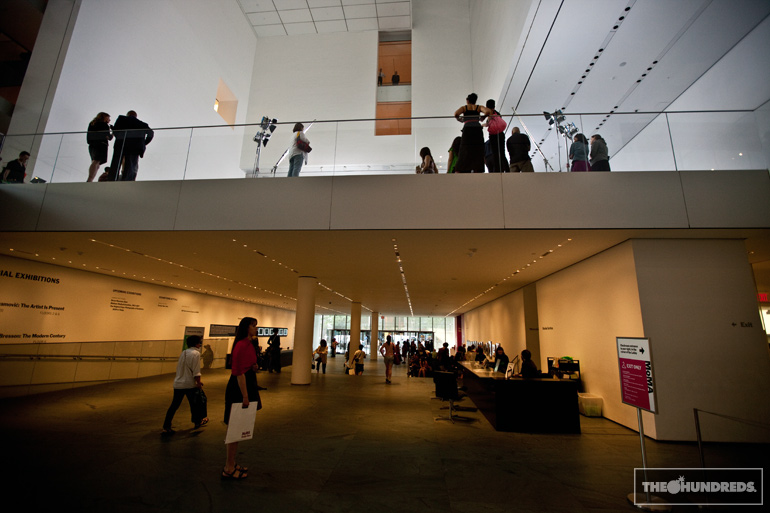 Anyways. Be right back.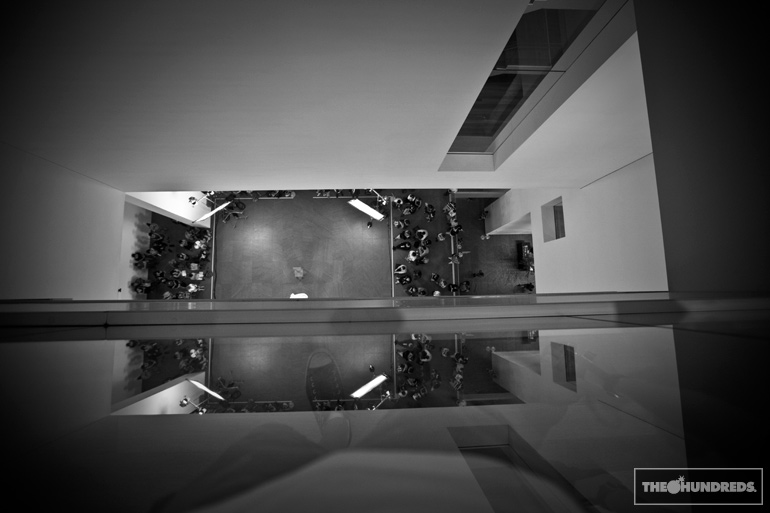 by bobbyhundreds